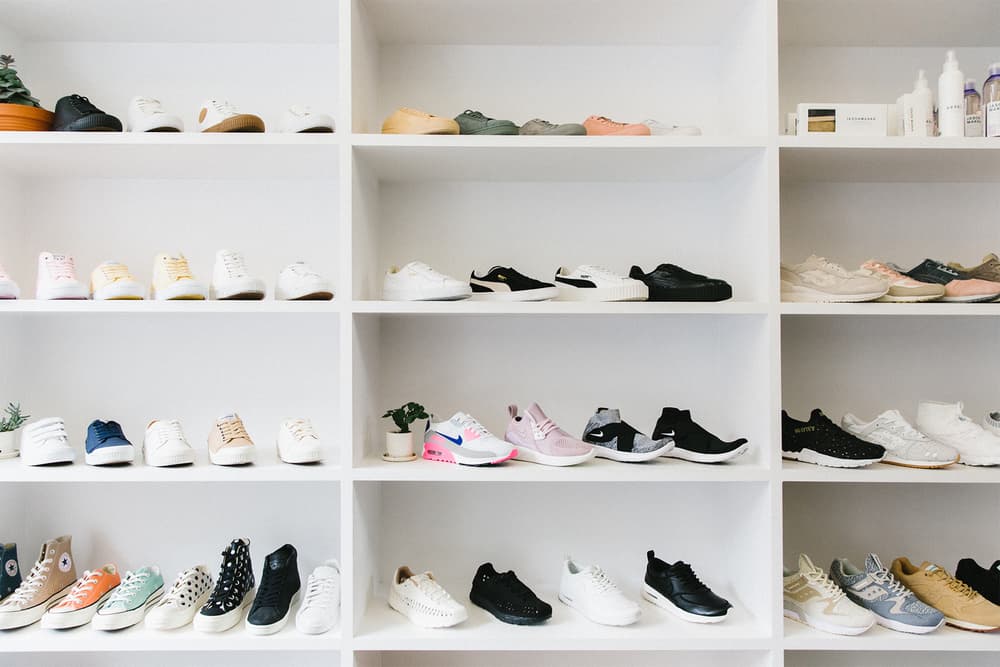 1 of 6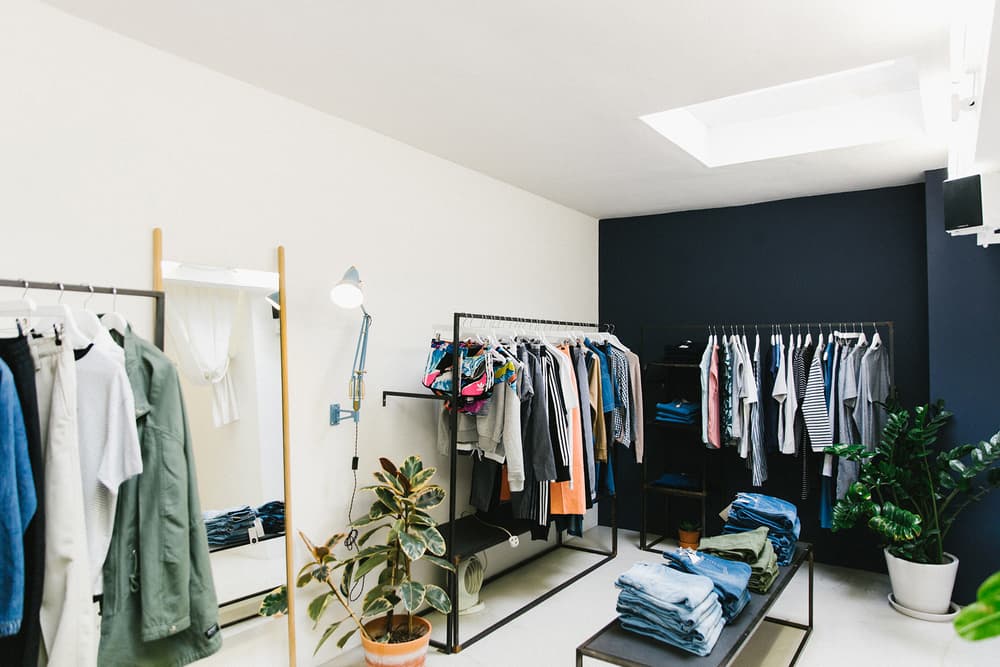 2 of 6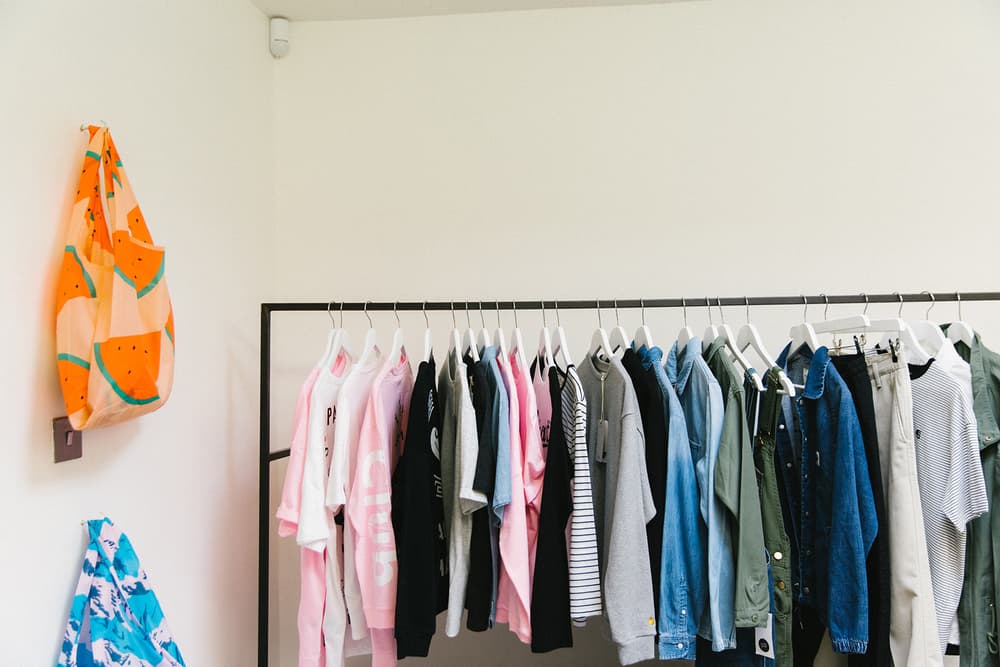 3 of 6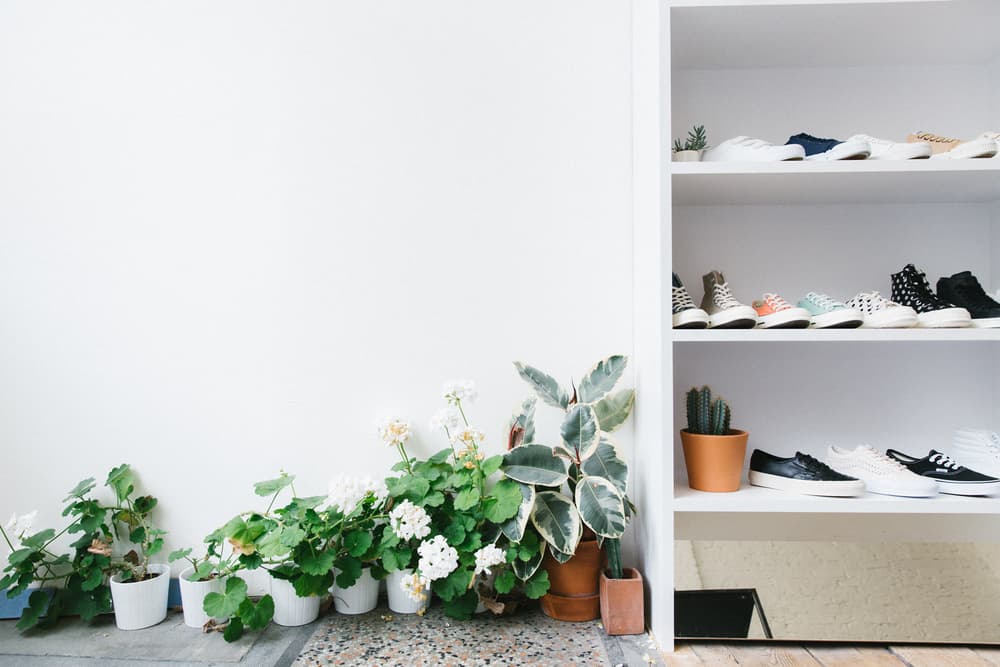 4 of 6
5 of 6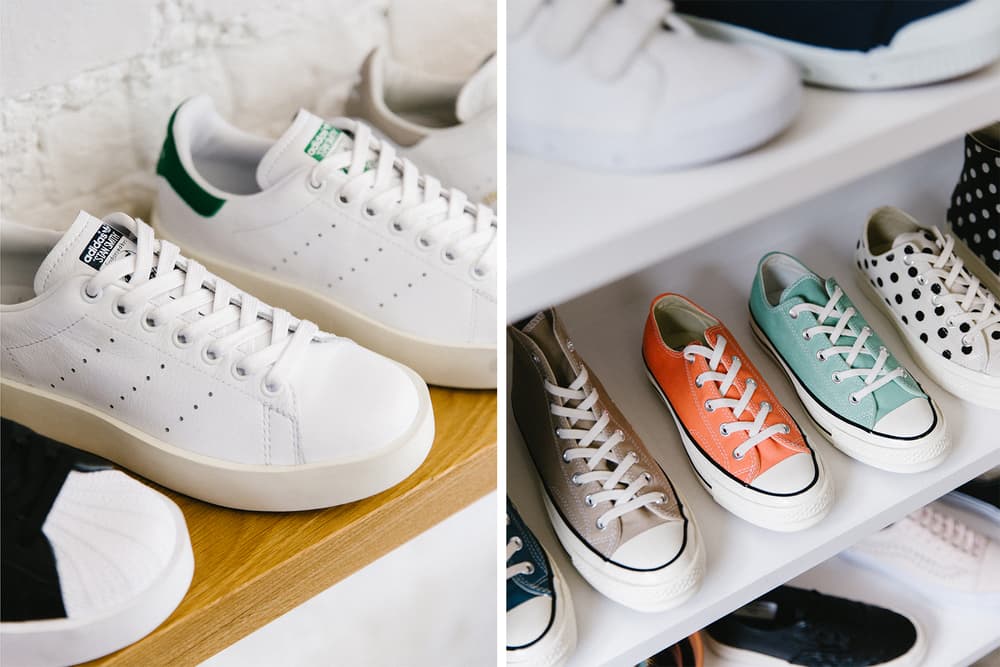 6 of 6
Footwear
Sneaker 101 with Pam Pam London
We caught up with the inspiring duo to chat care tips, sneaker staples and the importance of Missy Elliott.
Sneaker 101 with Pam Pam London
We caught up with the inspiring duo to chat care tips, sneaker staples and the importance of Missy Elliott.
The Pam Pam London girls are unquestionably modest despite their achievements. The store, now just over two years old, was the brainchild of Brisbane-born Rio Holland and Beth Heggarty who hails from England's North East. The pair, who met whilst working in menswear, soon realized their dream of opening a sneaker store with Pam Pam over two years ago. As London's first dedicated space for women's sneakers, it's clear to see that Pam Pam itself is a reflection of both Rio and Beth – unpretentious, fun and approachable, just the kind of radiant personality you want to be best mates with.
As we stepped into the East London store, which frankly feels like more of a haven of good taste, we're greeted with the soundtrack of '70s and '80s funk that complements the sun-drenched Vans window display. Clean white brick walls – you could never guess the store used to be a hairdressers, alongside highly 'grammable greenery. Pam Pam is deceptively larger than you originally think. Offering select jewelry, vegan beauty products from Portland and clothing, think Carhartt WIP, P.A.M. and vintage Levi's. But whilst the rails served as a great distraction, we stayed out of the changing rooms to chat to the two experts about everything footwear related.
1 of 5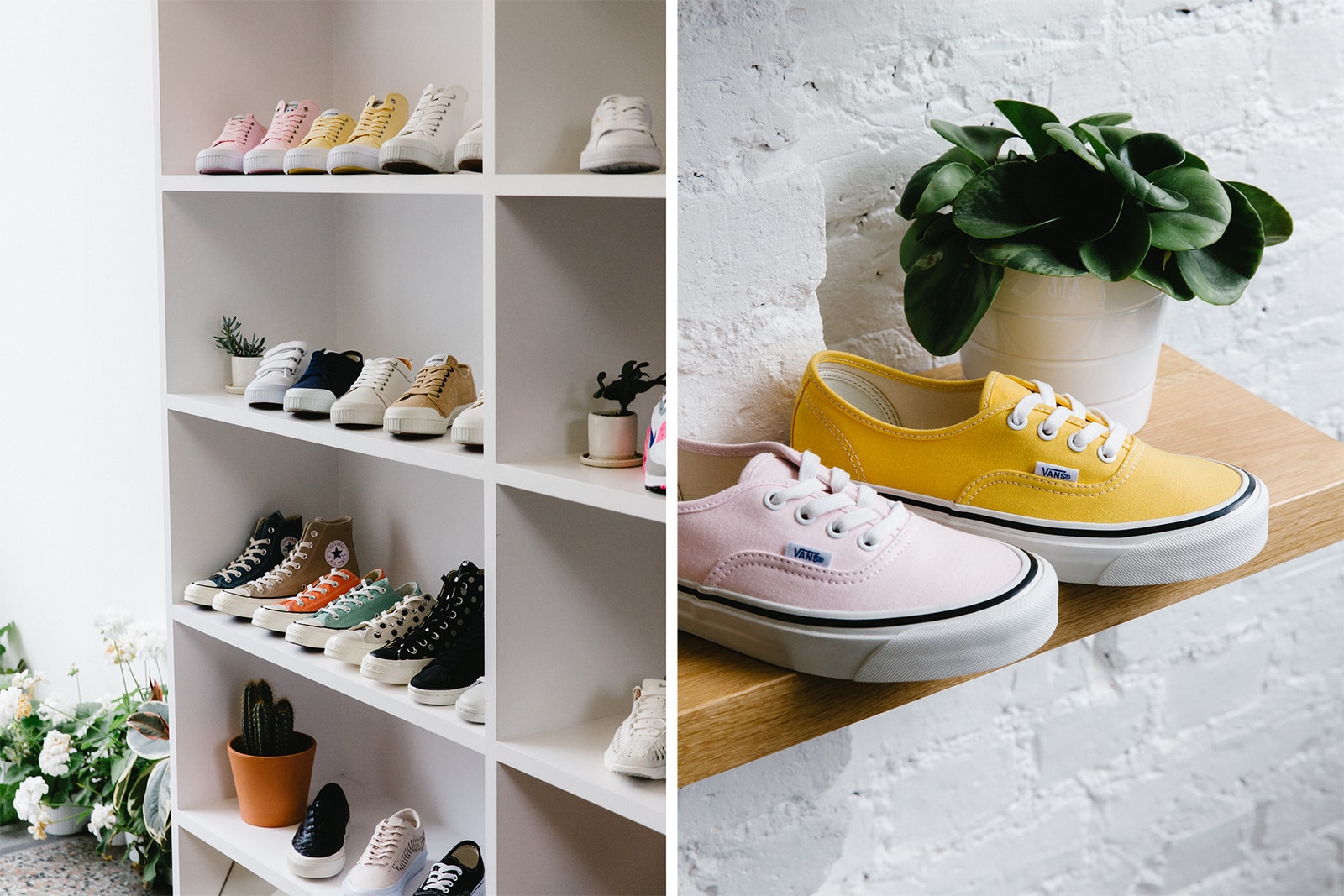 2 of 5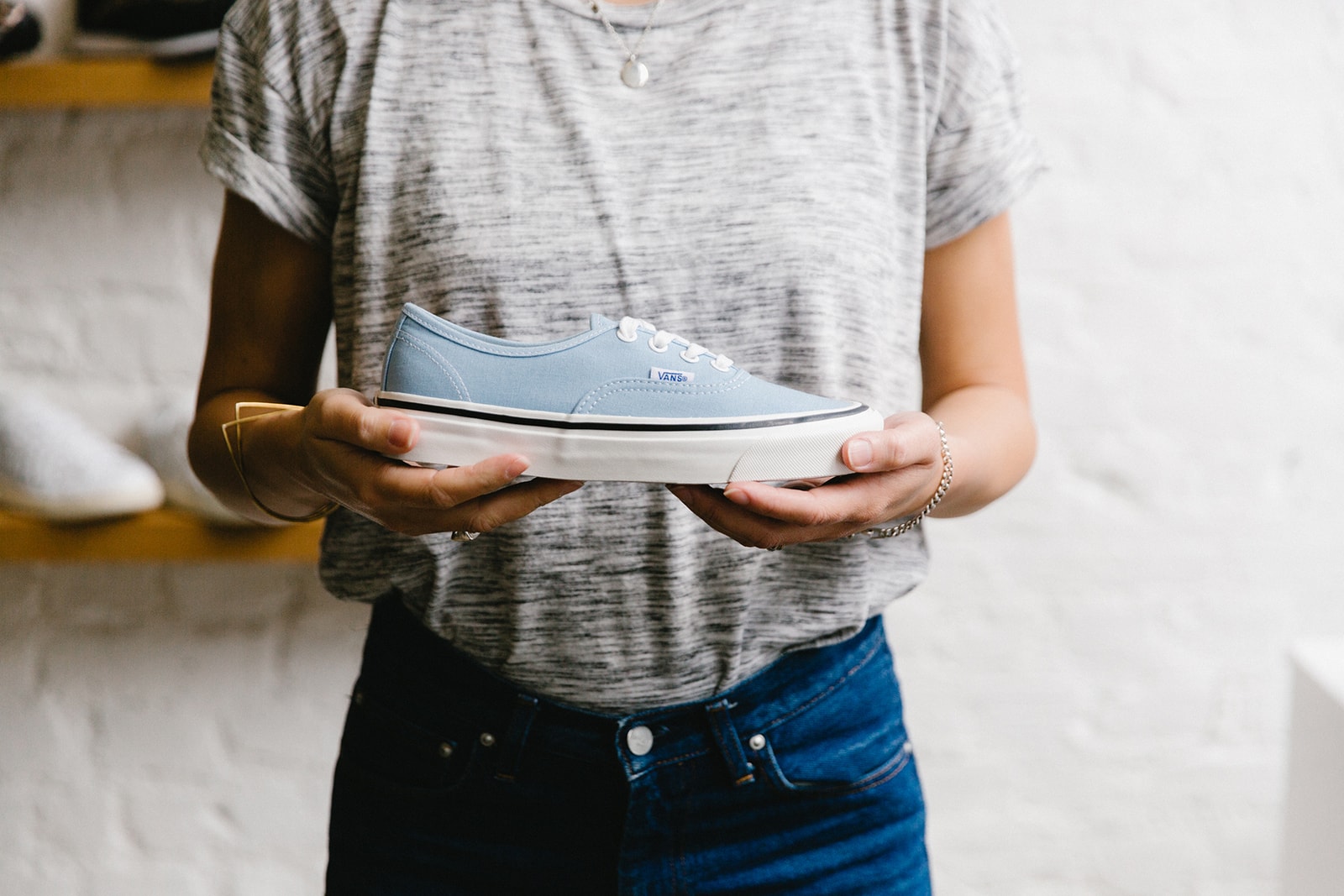 3 of 5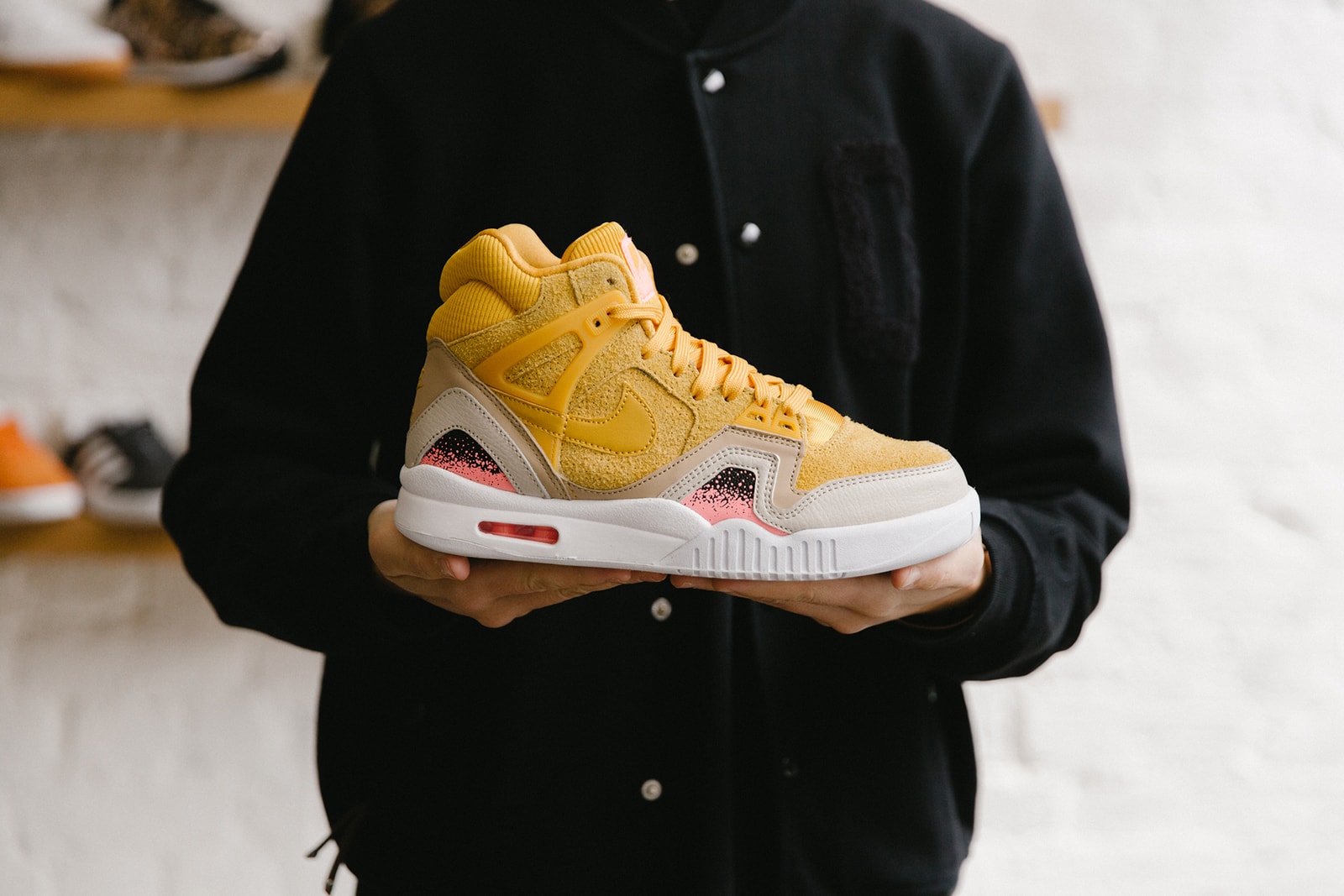 4 of 5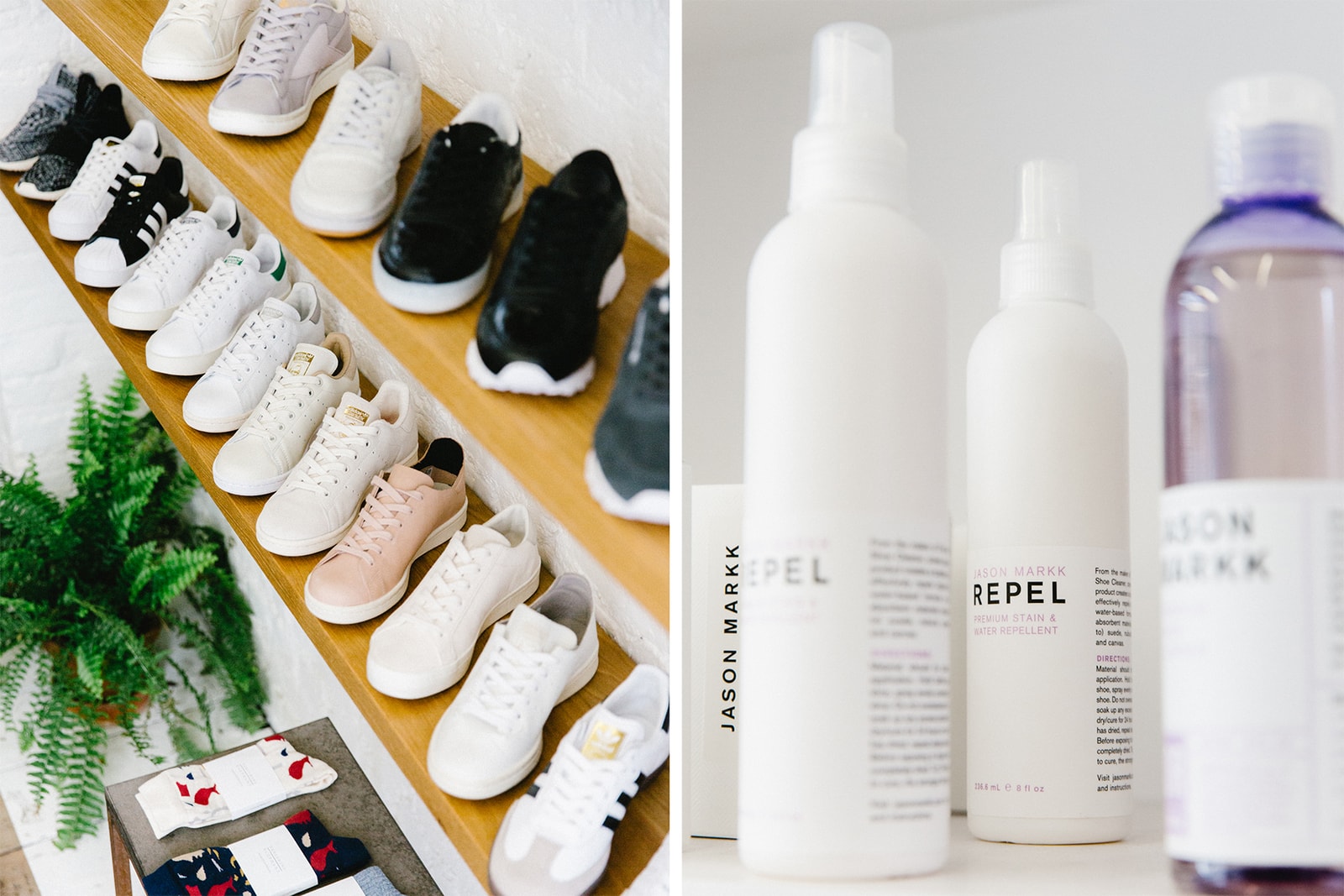 5 of 5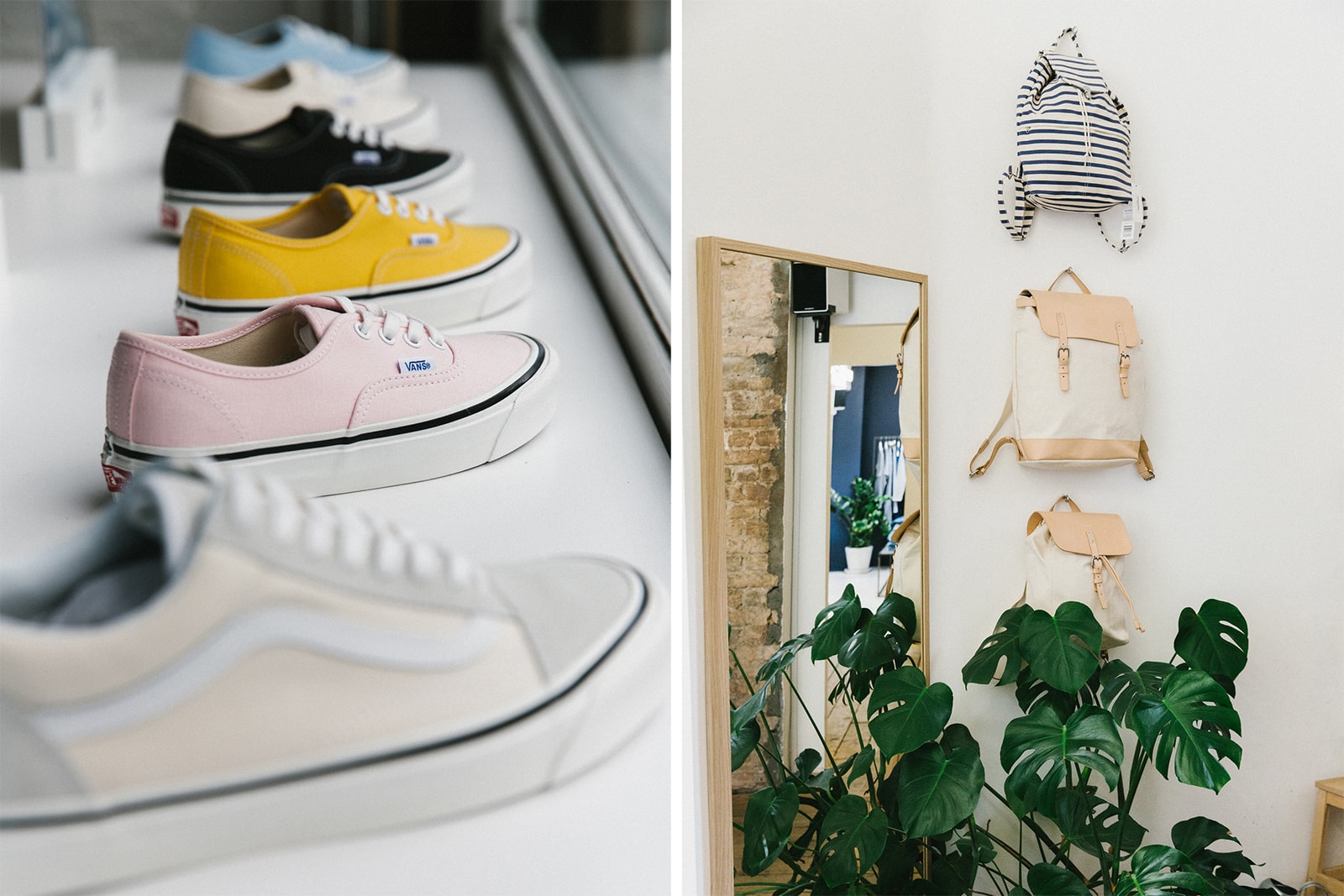 Firstly, why Pam Pam? Any particular meaning?
Rio: It was suggested to us by a friend of Beth's and we went with it. There is no particular reason behind the name other than we simply loved it, but now I'd like to think that Pam Pam means a fun time. (Editor's note: It does.)
What do you look for when you're buying a sneaker?
Rio: We buy them about four times a year and we're lucky in the fact that we have similar taste. Generally, Beth goes for white and I'm drawn to black styles, colors and classic silhouettes that are easy to wear.
Beth: It also really depends on the brand, as you look for different aspects in each one. ASICS is a completely different brand to Spring Court, therefore it's a totally different customer we're thinking of. Plus, you have to be quite fluid and open to what their designers are doing at that time.
Rio: There are a few pops of color though, as we're both partial to a crazy print – Nike always does a good Safari.
Beth: Oh and I have a beautiful pair of Vans that have flamingos and '70s sun beds on them, so we do always buy prints each season.
What are your current favourite sneakers?
Rio: Definitely Saucony, their jazz black silver will always be in my wardrobe. I have at least two pairs on rotation – I love everything about them from the design, the comfort and generally I think the brand is brilliant. There's not a shoe from them that I don't enjoy. Then for me it would be a Vans Authentic – it's always good to have a pair ready to go and I love the Nike Air 1 in the lava red safari.
Beth: For me it would be the Vans Authentic Anaheim pack, which we have in the window. The shoes are produced in the original way, with the genuine colors from their first factory in the '70s. It's a very well-constructed shoe. I will always pick a Spring Court – it's the classic style you can't mess with, and then I would also choose another plimsoll from Novesta.
1 of 7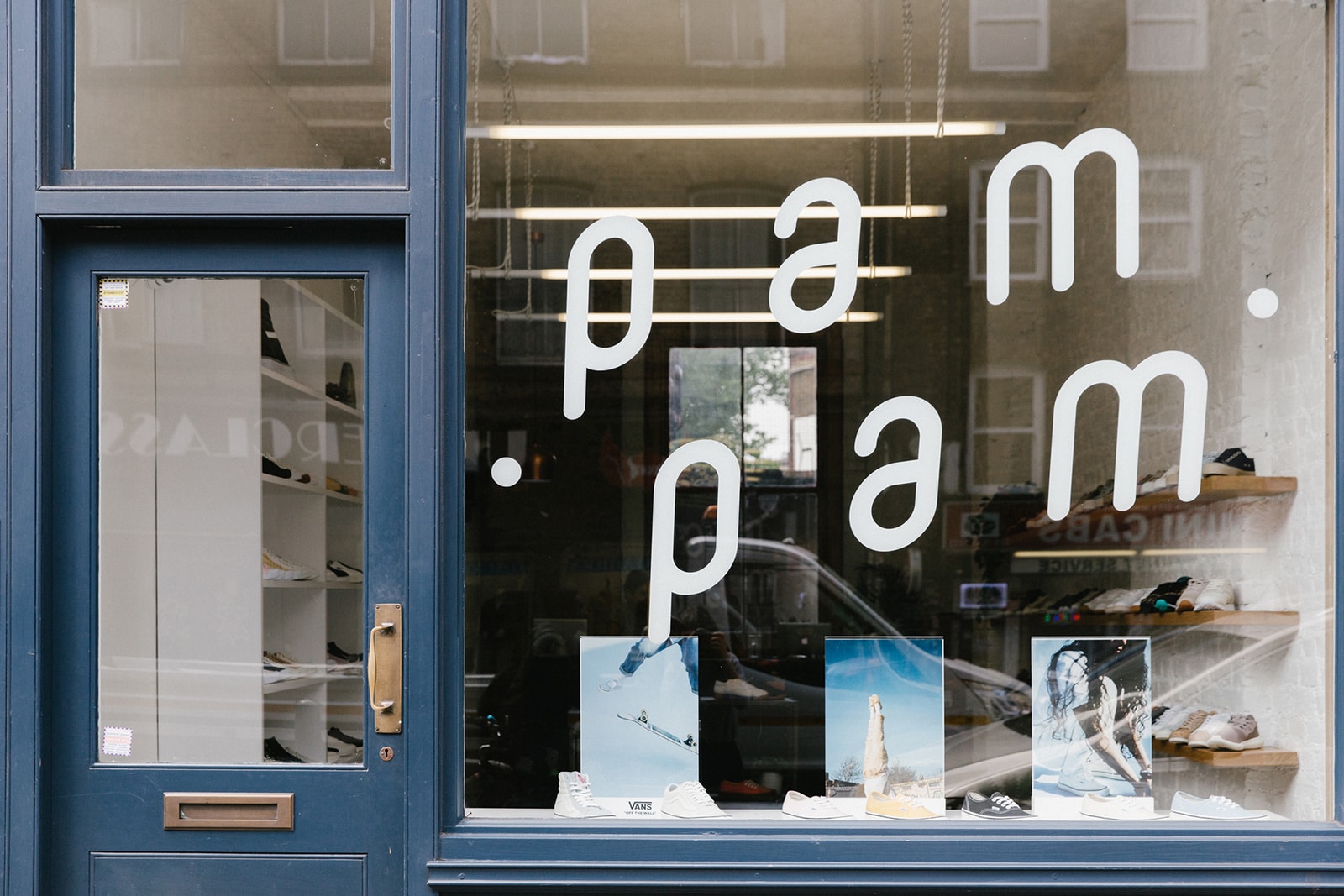 2 of 7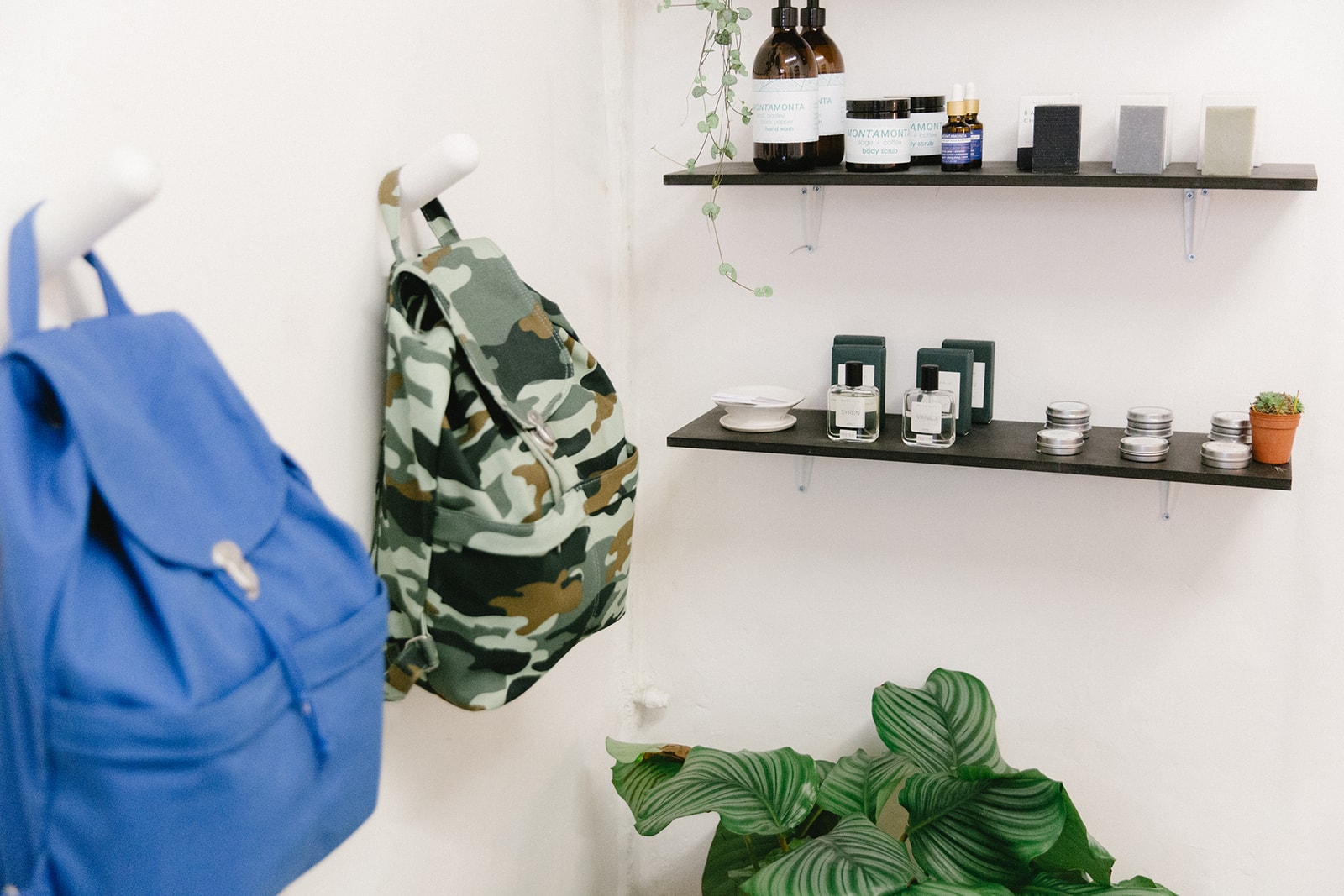 3 of 7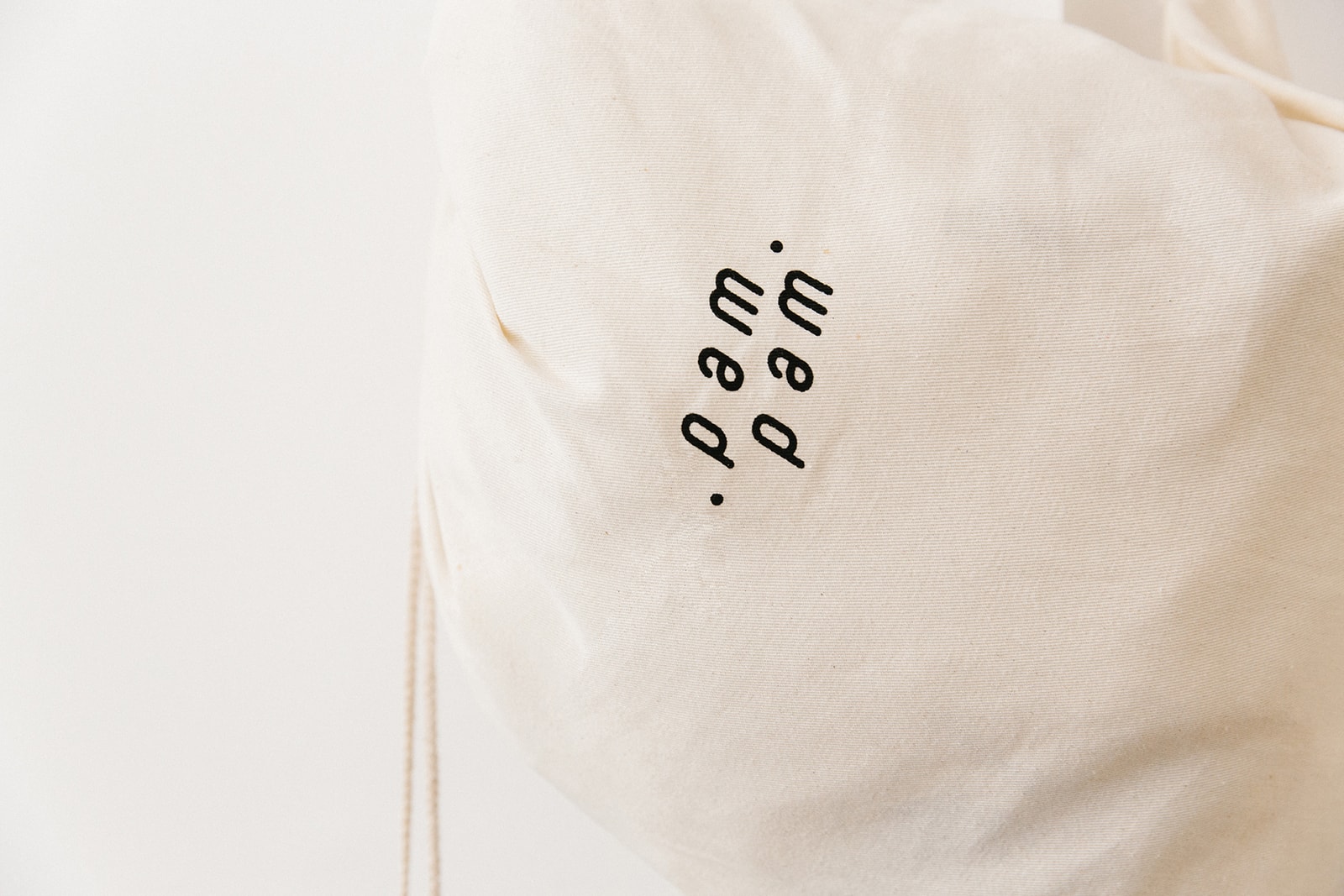 4 of 7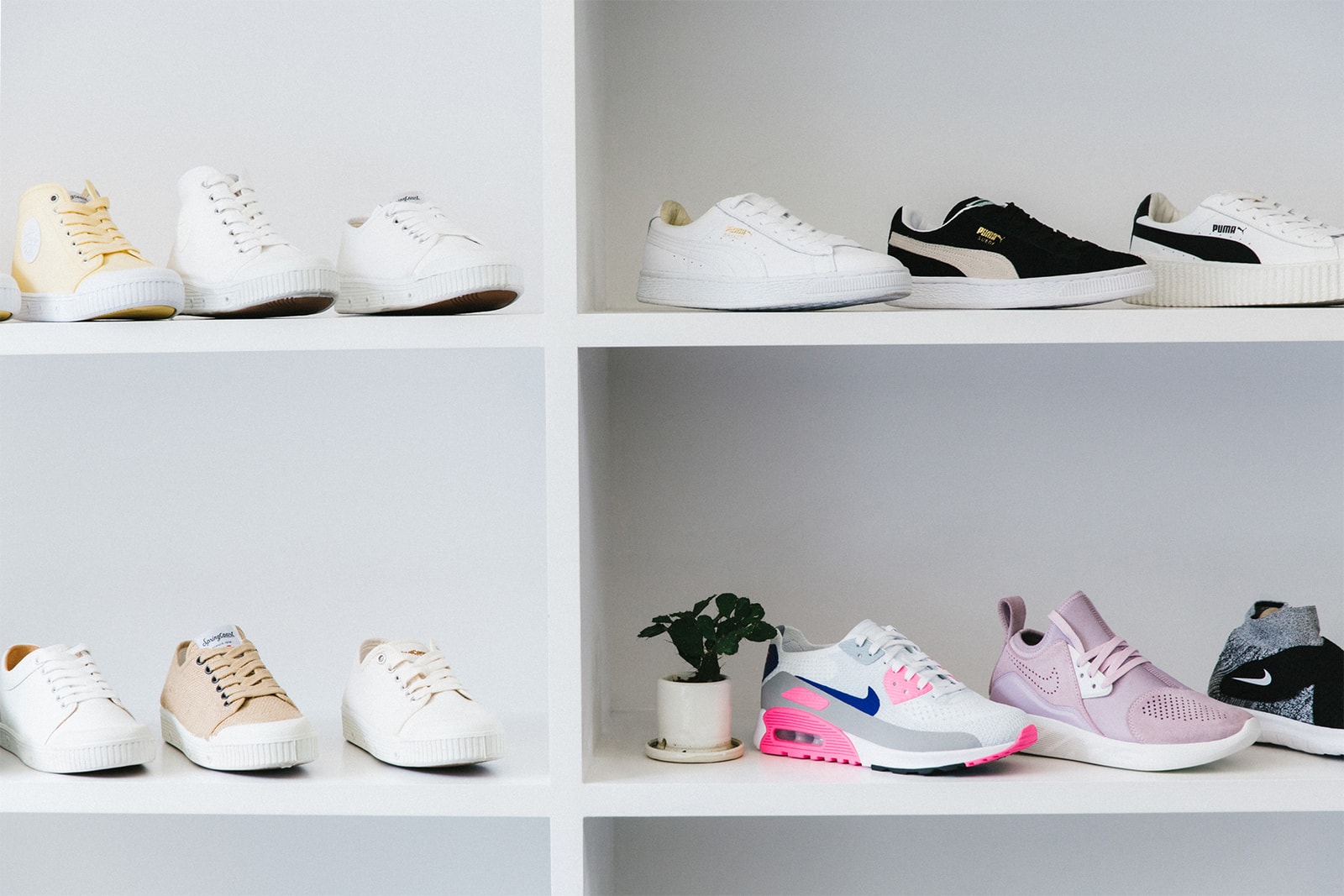 5 of 7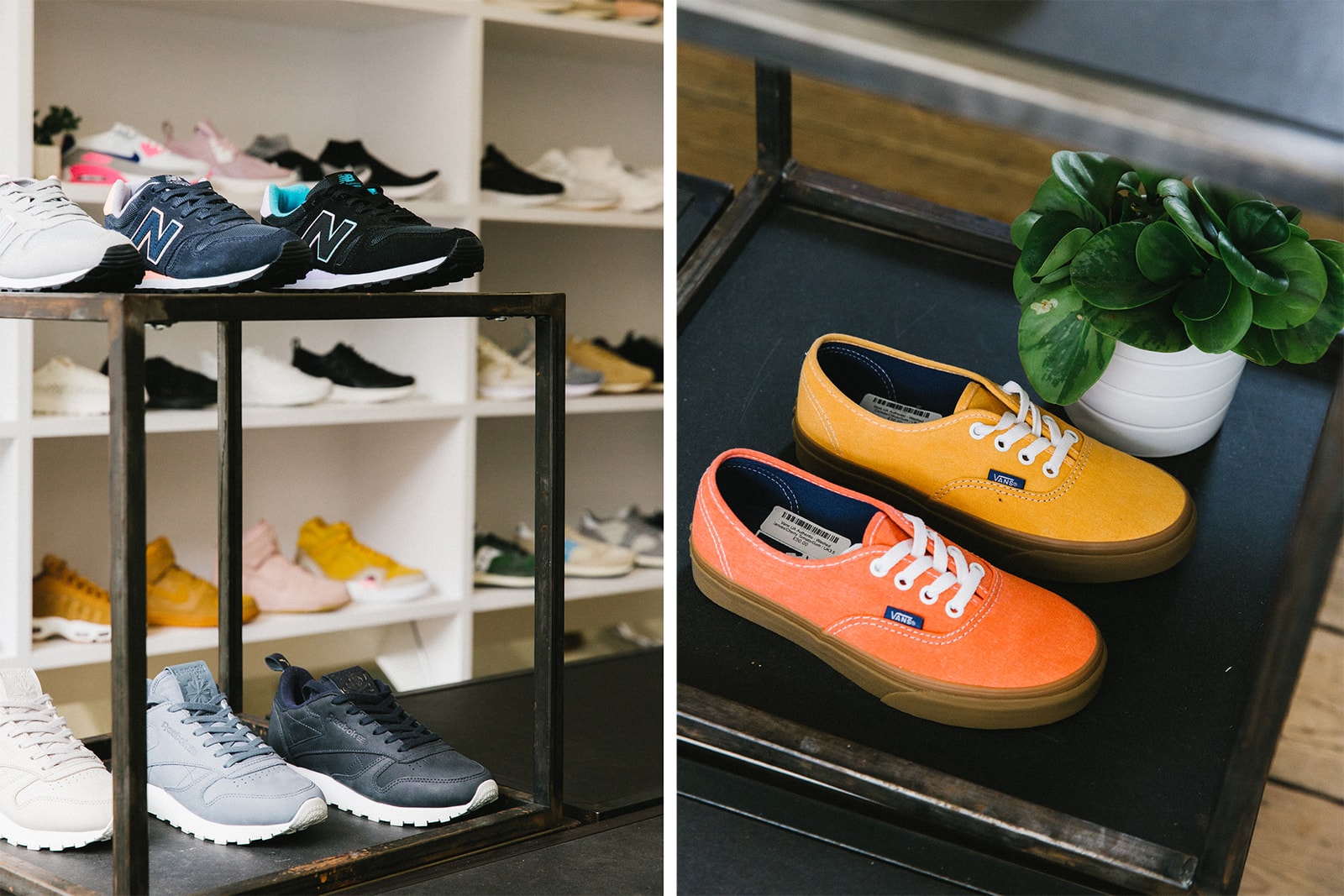 6 of 7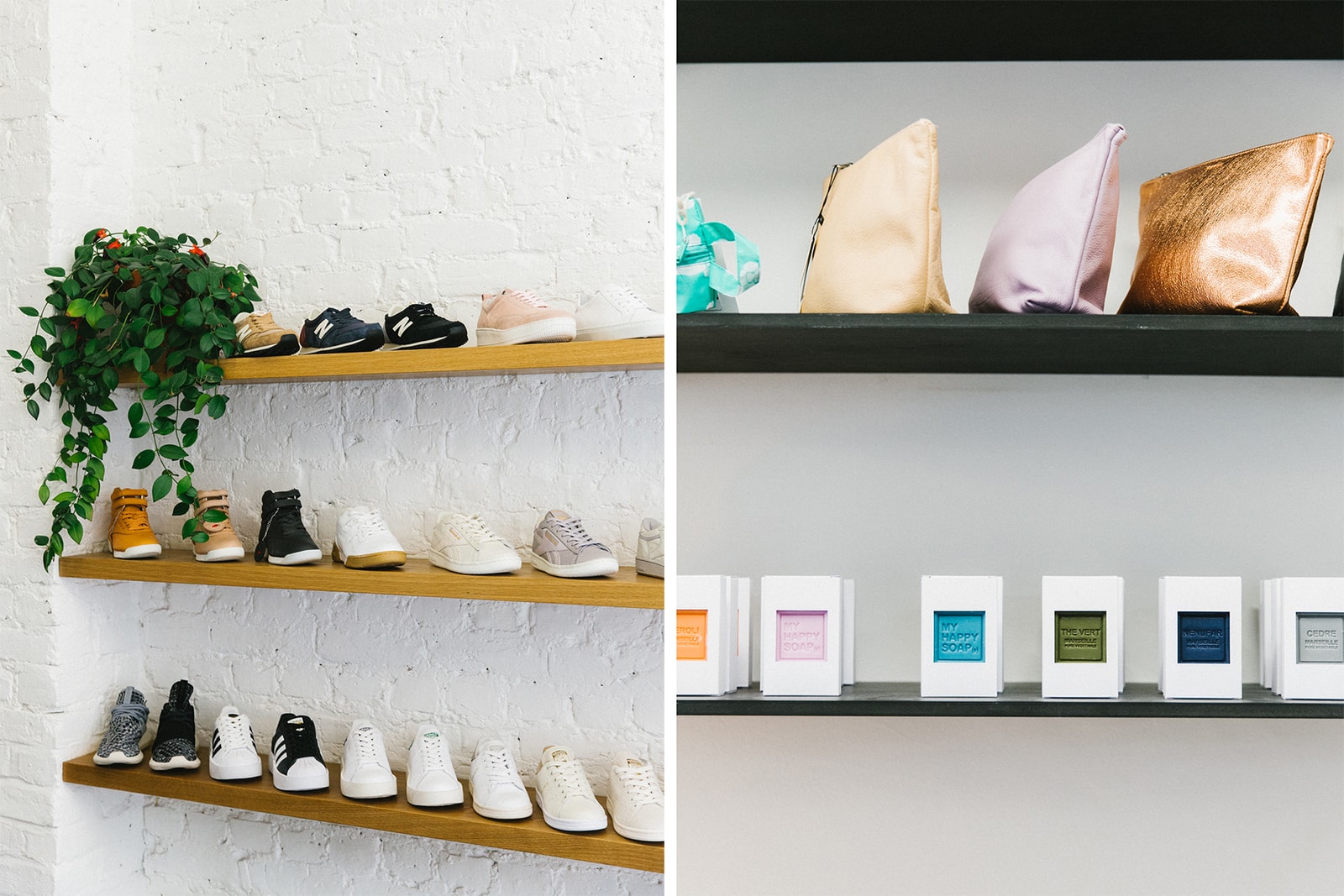 7 of 7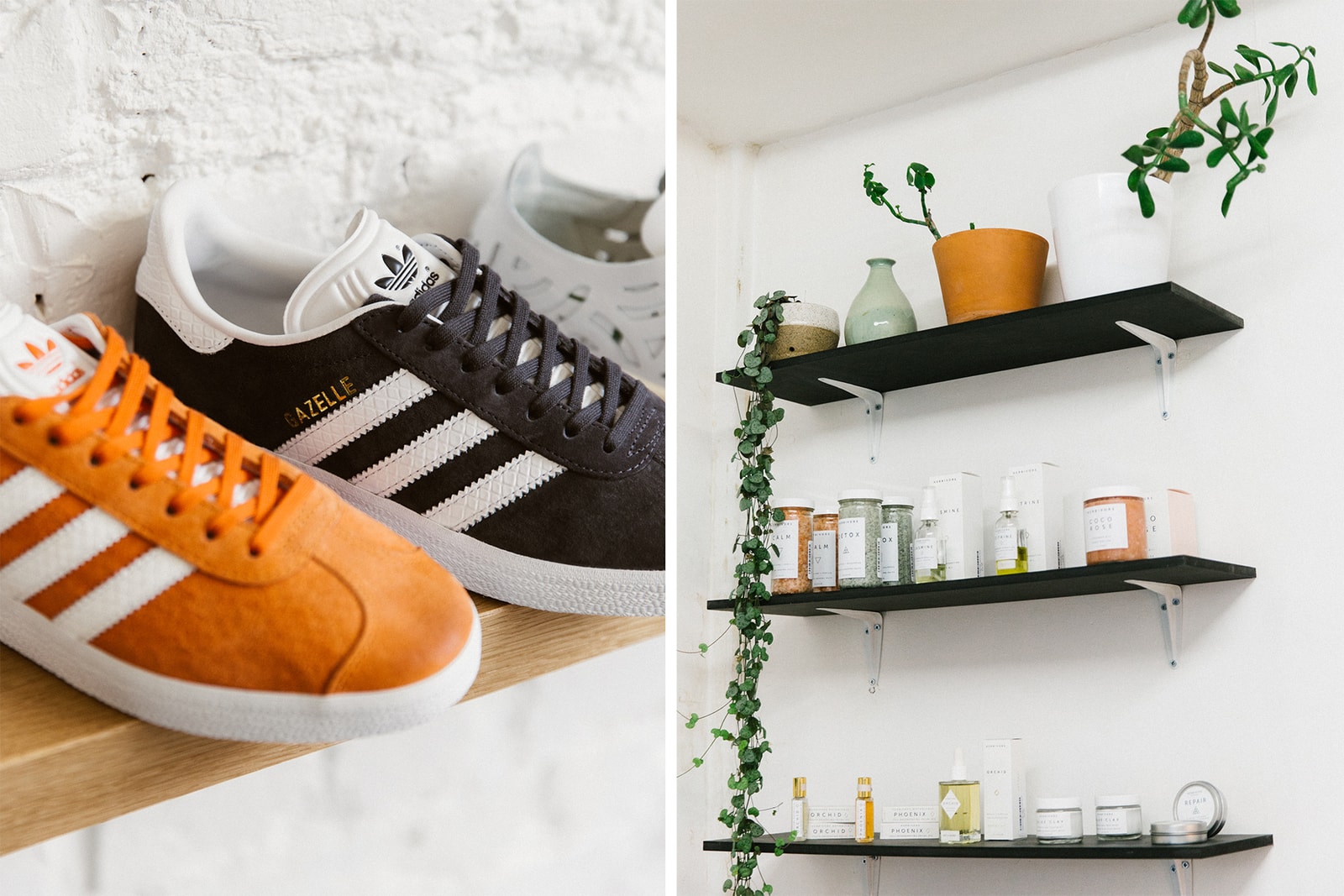 Any sneaker idols?
Both (simultaneously): Missy Elliott, for sure.
Rio: She's brilliant, she's just been true the entire time she has been famous.
Beth: I mean, what a great role model for everybody, but also for women. I would also have to say Solange too – she's such a talent and beauty, with incredible style.
Do you have any secret care tips?
Rio: Definitely, definitely buy a spray, any repel. We're both big fans of Jason Markk – I've always used it, so it's great to sell it in-store. Then just clean them, commit and do it. It's actually quite meditative once you start.
Beth: Don't wear your best shoes out or you will spill your piña coladas all over them! Also cycle, I haven't cycled for about a year and I've noticed my sneakers are definitely getting more worn due to walking everywhere.
"I'd like to think that Pam Pam means a fun time."
Any collections coming up we should look out for?
Rio: The Vans Anaheim pack is so beautiful and we're lucky to be one of the select stores that stock it, so that will keep on coming.
Beth: Also Good News, a London based brand. They are beautiful people who make beautiful shoes. This is their first season with us, (they have been around for two) we're super excited to work with them.
Finally what is one style you wish could be re-issued?
Rio: There are so many styles from Nike in particular that would be great in a size 4 – Air Stabs and Air Spans for me please.
Beth: I think Nike always gives the best executions for the dudes, especially in the Blazers. So it would be great to get those in smaller sizes.
Follow @pampamlondon for new stock drops and updates. Visit the store online here.
Photographer

Lauren Maccabee/Hypebae
Editor

Zarah Cheng
---
Share this article