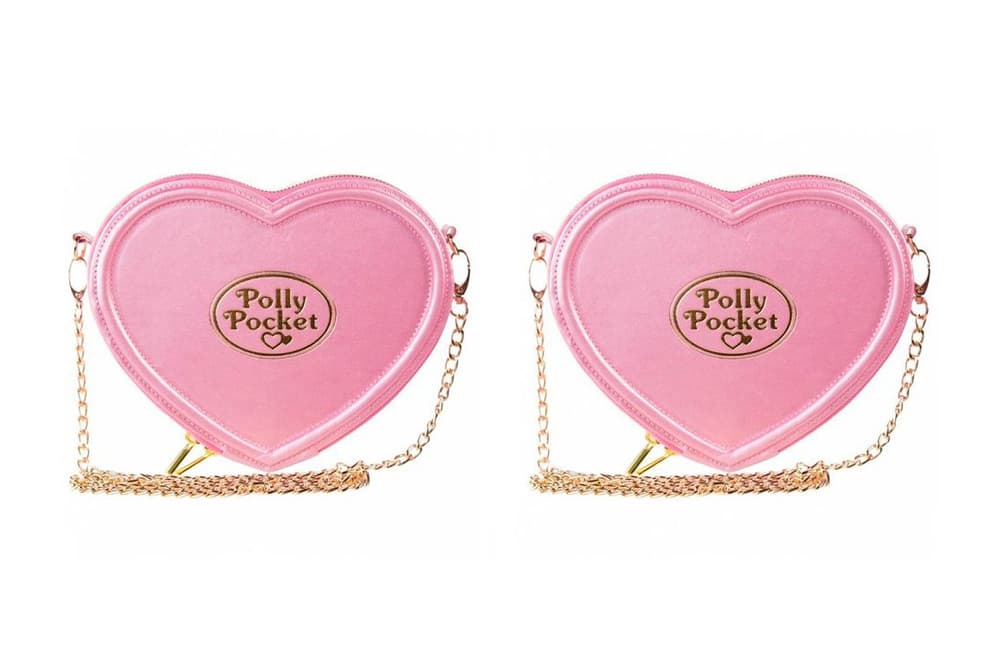 Polly Pocket Turned Those '90s Toys You Loved Into a Real Purse
For adults only.
Think back to your childhood when all you wanted to do was play house – especially with the pocket-sized one that was Polly Pocket's. But we grow up and, alas, those adorable toys become distant memories at best.
The toymakers bring a throwback to your childhood by turning the mini-sized merchandise into handbags. Available in one pink and girly iteration is a new heart-shaped purse that sings with nostalgia.
It even opens up to reveal tiny dolls printed on the inner lining. The bags will be stocked starting June 8 at Truffle Shuffle. Be a proud kid at heart.
Source
Image Credit

Truffle Shuffle