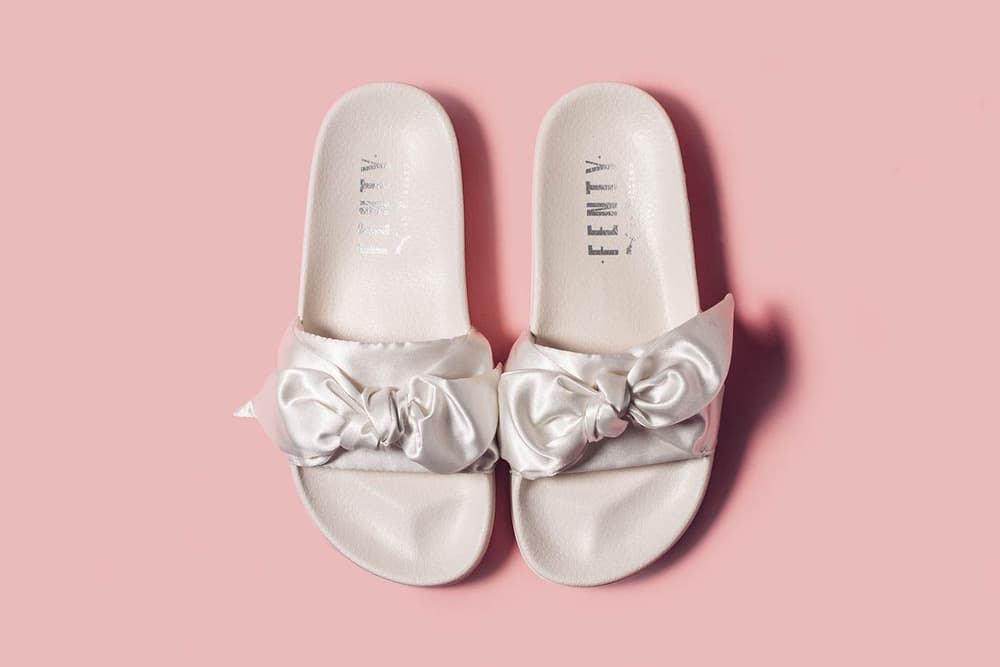 Footwear
ALERT: Rihanna's Fenty PUMA White Bow Slide and Leather Creepers Have Restocked
Make haste people.
ALERT: Rihanna's Fenty PUMA White Bow Slide and Leather Creepers Have Restocked
Make haste people.
Not a day can go by without Rihanna reminding us how great her reign over the industry is. Her Fenty PUMA goods have single-handedly changed the clothing industry and everyone will be happy to note that the white Bow Slides that debuted in April have restocked at Antonioli.
The "Leather" pack – one in white & black and the other pair in an all-black crinkled patent leather – are available too. Her Sneaker Boots as well, in a black and nude colorway.
All are priced between $150 and $545 USD. Hurry and head to Antonioli now. They won't be in stock long.
Share this article