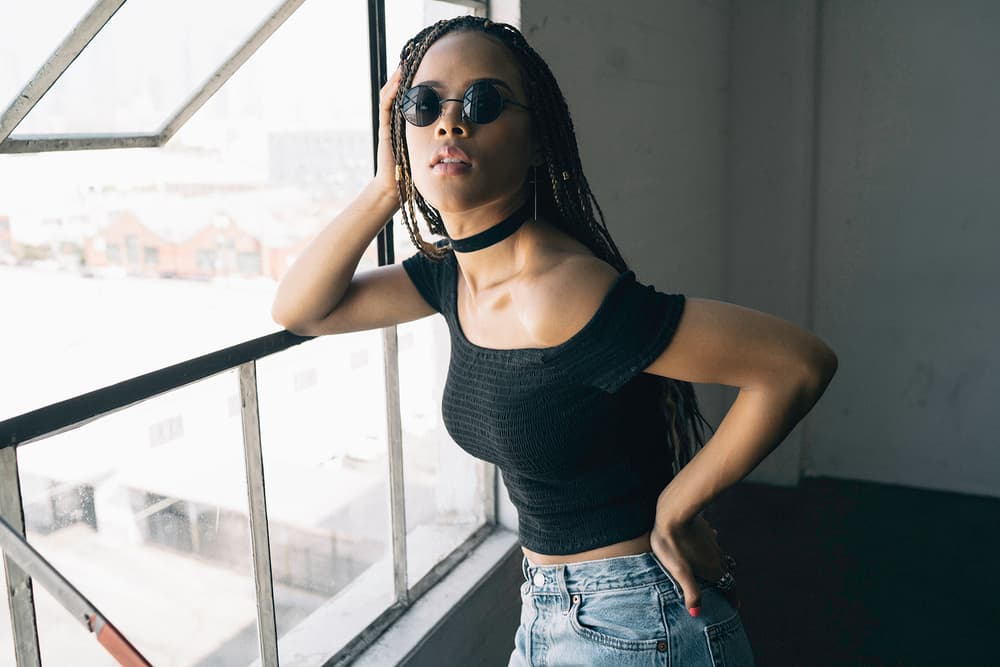 1 of 2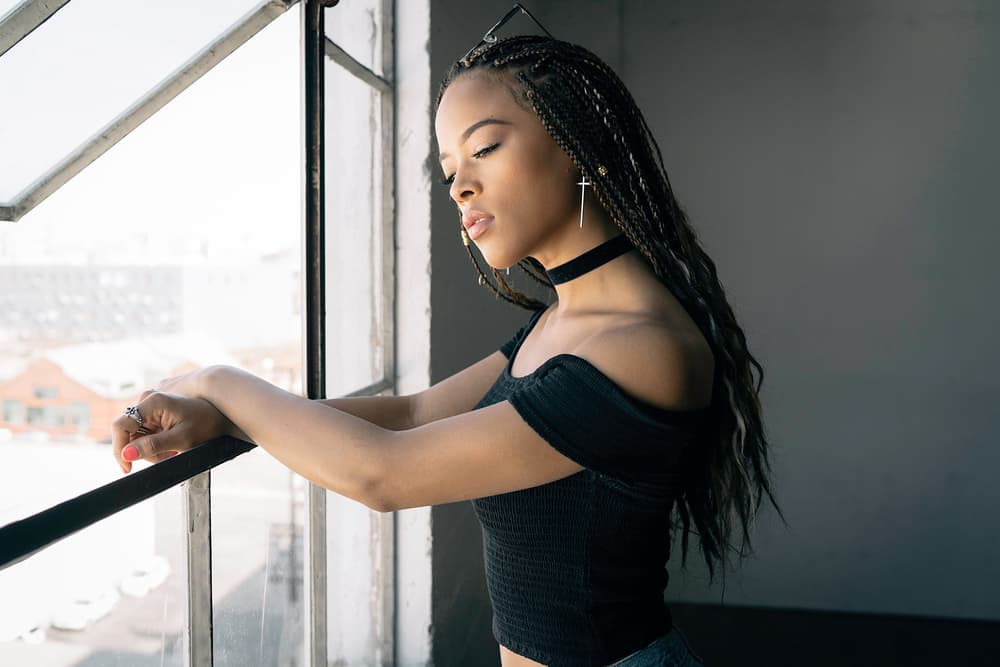 2 of 2
Culture
Serayah Tells Us What 'Empire's Tiana Taught Her About Herself
The actress talks confidence, sex appeal and adjusting to fame.
Serayah Tells Us What 'Empire's Tiana Taught Her About Herself
The actress talks confidence, sex appeal and adjusting to fame.
If you feel like you've seen Serayah's name everywhere recently, it's because you probably have. The 21-year-old stars as the saucy Tiana Brown on Fox's Empire, appears in the Netflix original film Burning Sands, has graced the front row of major fashion week shows and is due to drop her first album this summer. And yet, while Serayah has her role on Empire to thank for her boost of fame, it's her authentic personality and insane work ethic that has earned the pop star her seat at the metaphoric celebrity table.

Serayah sat down with HYPEBAE to talk about how she gets her glowing complexion, Empire season three and having a strong work ethic – just to name a few. Keep reading for all of that, plus her take on her success thus far, below.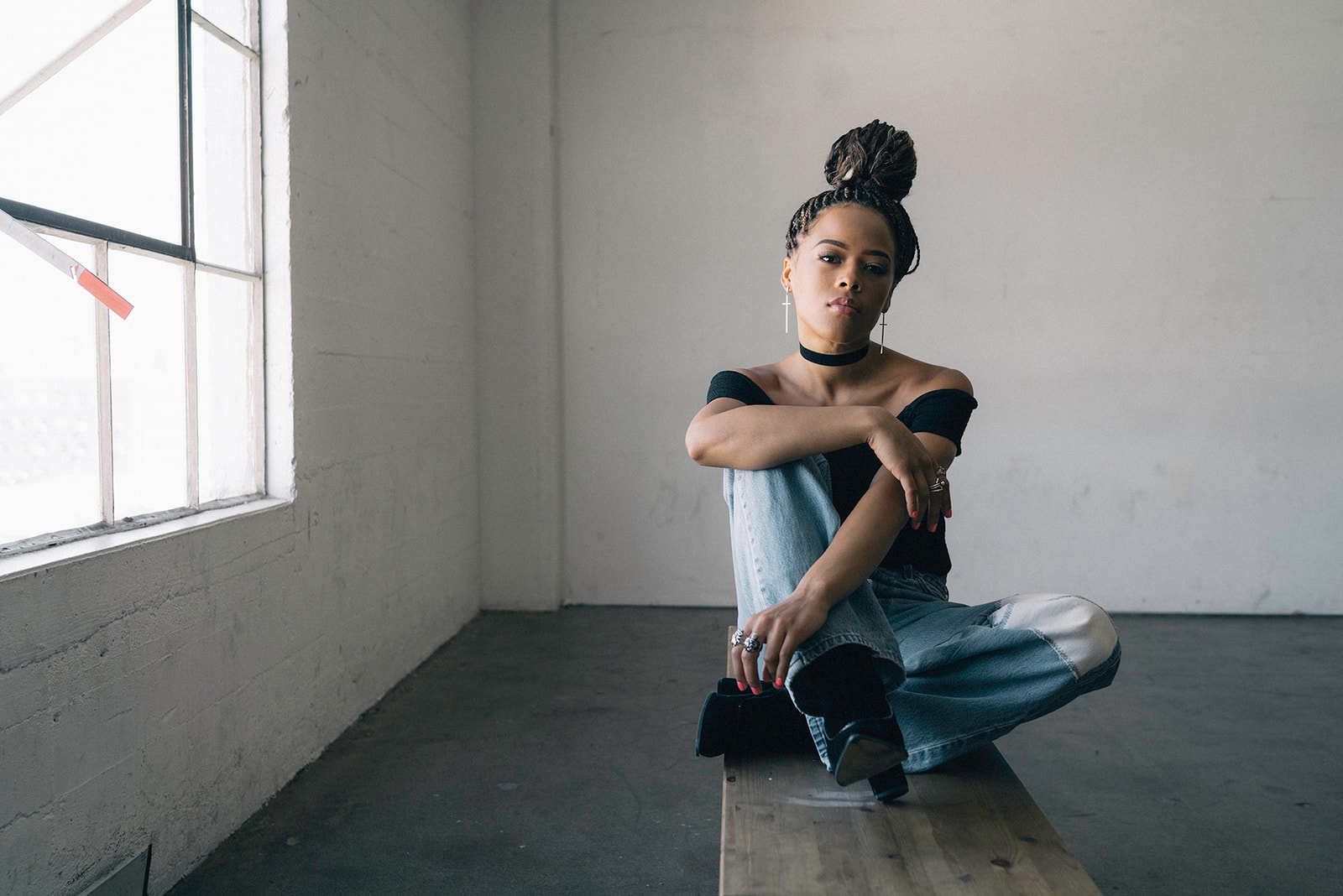 What was your first passion between singing and acting?
My first passion was definitely music and dancing, that was what I did everyday. Growing up for a little while I took dance, singing, acting, every Saturday but in school I was so involved with everything: choir, dance team, the basketball team… I was in the band, I played alto-saxophone.
The marching band?
Yeah, real band vibes. But music has always been a big passion, I love acting, [but] music has always been an outlet.
Can you tell us about your album that you have coming out?
I'm still recording, there's no name yet but I'm ready to put some singles out this summer. Very excited.
If you could collaborate with anyone musically, who would it be?
In the past I would definitely want a feature from Biggie Smalls. I think now: J Cole, Kendrick Lamar, SZA… I love BBXM.
Can you tell us anything about the rest of Empire season 3?
Well my character, how do I say this without giving it away? My character is really trying to figure out the whole thing with Hakeem. He has this baby and this whole different world and so she's like, "Yes, I want to be with you, but I don't know how to, I don't know if this is right for me…" My character is so crazy.
Do you have similarities to her in real life?
Yeah, for me, how I relate to her is music. And the passion that she has is so relentless, that's still number one for her. It doesn't matter if Hakeem spreads rumors, it's like "Okay, this record…" That's what I love about her, her tenacity, her focus. She's also really confident and I was not when starting the first season. Just being able to be comfortable in that skin, being such a big character — she's forced a lot of confidence on to me personally. I think that comes with age though. I'm still signing, I'm a lot more confident myself, my body, having sex appeal, dancing in front of people. I've learned a lot from her.
Even with sexuality, that was like, for me, the world that we're in now, people are comfortable in their skin and what that really means for me, to be able to get into that perspective for how someone else feels in the world — that opens my eyes to a lot of things.
1 of 2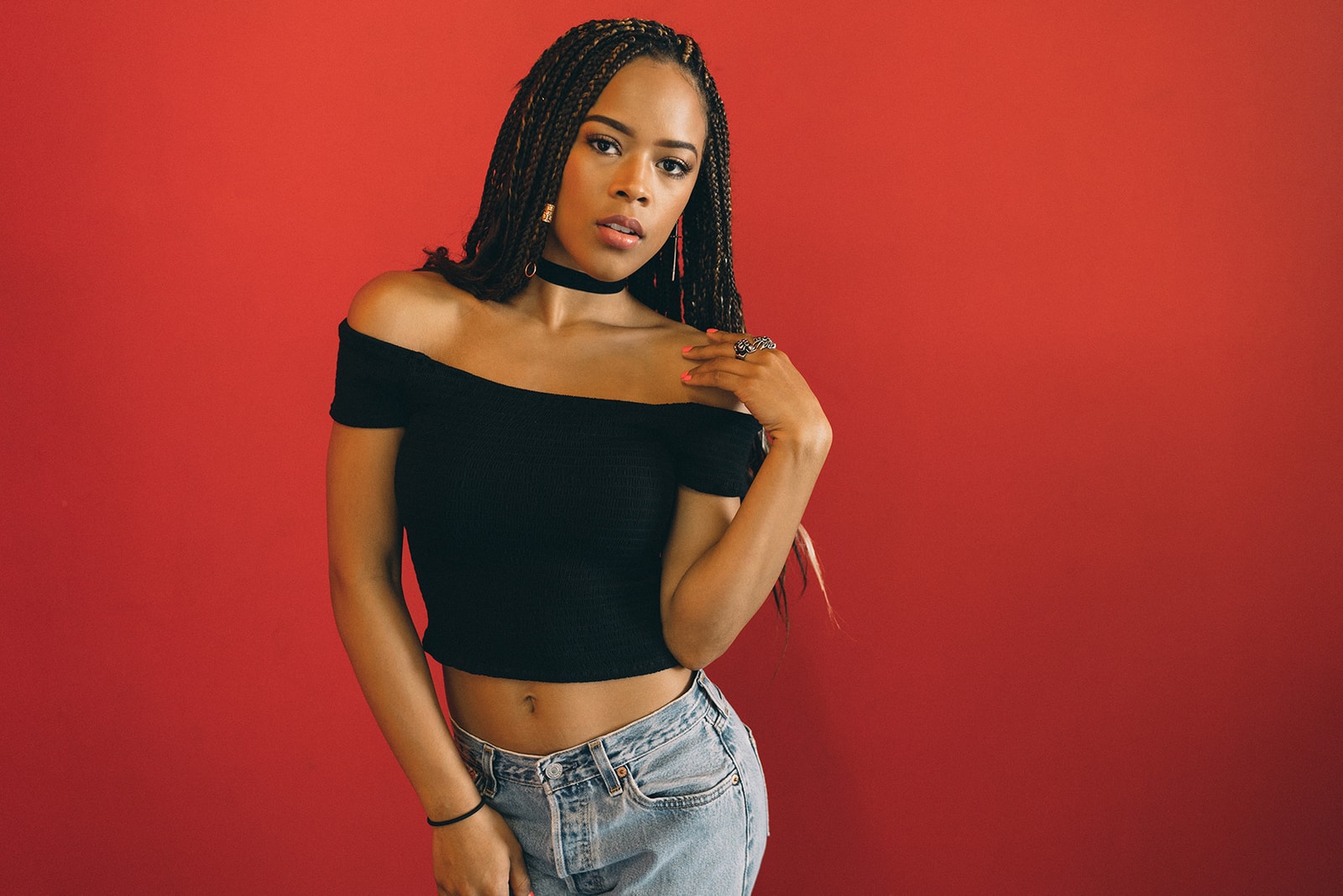 2 of 2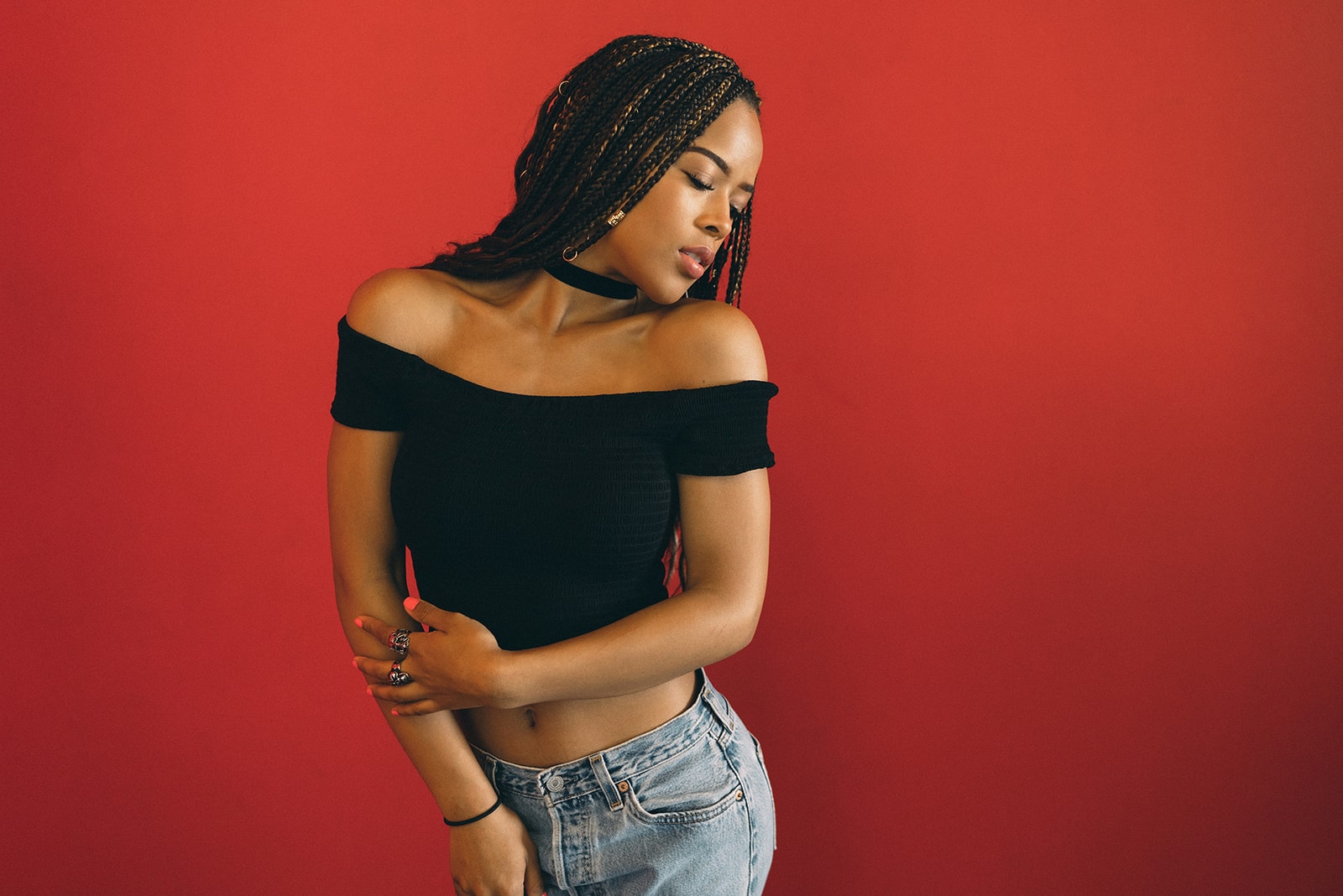 Since you were only 19 when the show started, was that nerve-wracking for you to explore? Were you nervous about how your family would react?
It was a big thing. At the end of the day, no one knows me before this show. When that came out, that was perspective to the world and people don't know how to separate TV from real life. Everywhere I went girls would hit on me.
That was the thing: "are you okay with the world seeing it?" I was like "You know what? There's so many characters I want to play, the beauty about acting, you're supposed to be someone [else's] life." There's so many other stories to be told — that's not a concern of mine, that's how I view it.
Can you tell us a little bit about your role in Burning Sands? How different was that role from your role in Empire?
First of all the movie is amazing, we shot it in 18 days and I looked at the script a little bit, auditioned, got the role, went there, gelled with everyone – they're all young, striving actors. I made a lot of friends from that cast but it was really cool because the actual campus we were on is an HBCU in Virginia. That was so fun for me, I got to be like a college student and wear jeans. Do you know that Tiana doesn't own jeans? She never wears jeans. We can line up all of the things that she's worn and not a pair of jeans. I wouldn't even say she's worn pants. I wore jeans in Burning Sands and it was amazing.
Your skin is amazing so I have to ask, what is your skincare routine?
I used this sea salt and clay bar I got from this natural health store, I use that on my skin – that's my face wash, Cetaphil or any really light moisturizer. If I've been wearing a lot of makeup all week I'll do a mud mask, or charcoal mask, I love doing that. I try to exfoliate everyday, light exfoliation, not the brush – I use St. Ives, their apricot scrub, light exfoliant, it's a classic.
What is the most important beauty tip that you've ever learned?
I think one thing for me is when someone else is doing your face, don't be afraid to be like, "This is what I like, this is what I don't like" or like "I love to do my own eyebrows and I like to do my own eyelashes" — so you always feel confident. Another thing I learned is blending. Blending, blending, blending.
1 of 3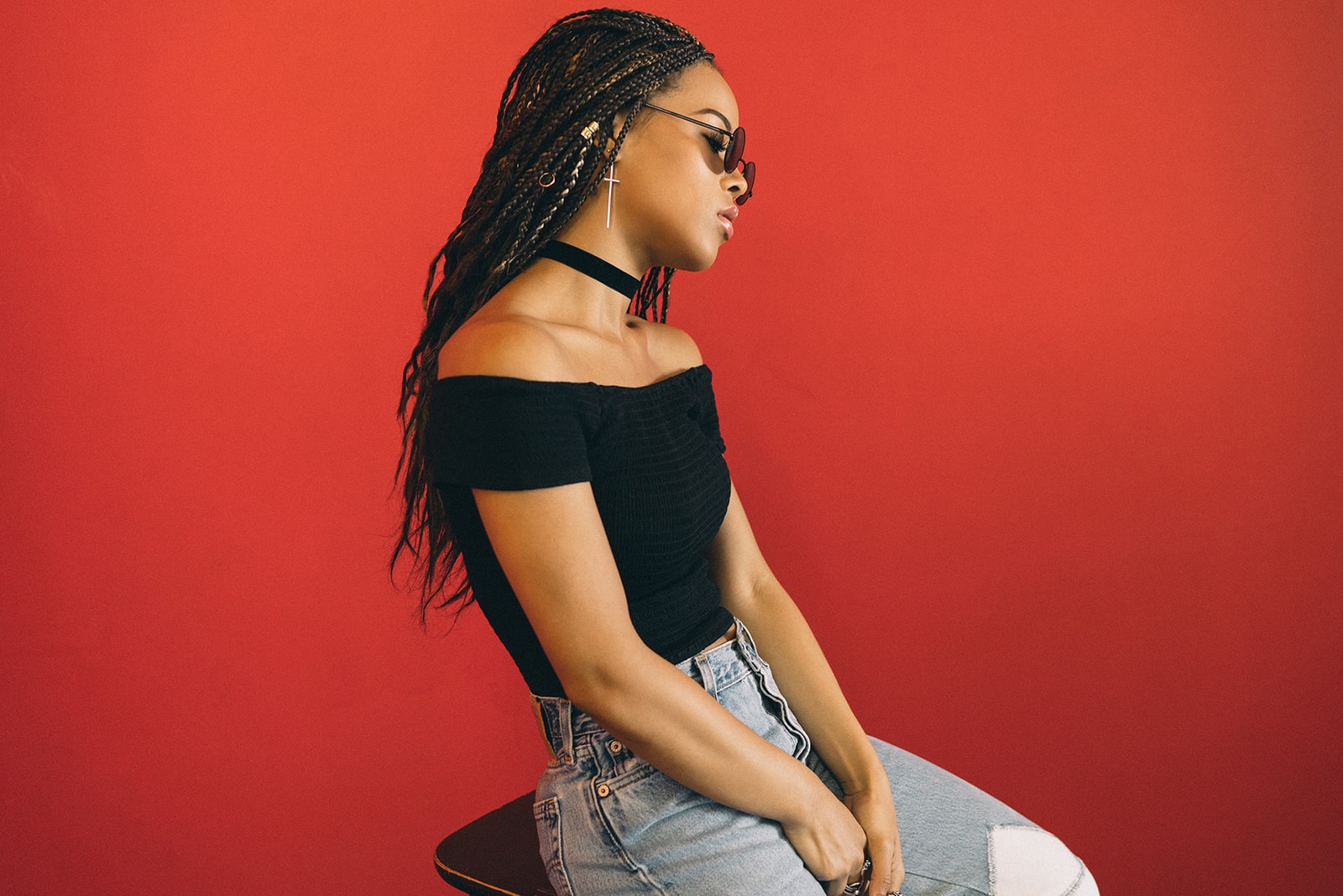 2 of 3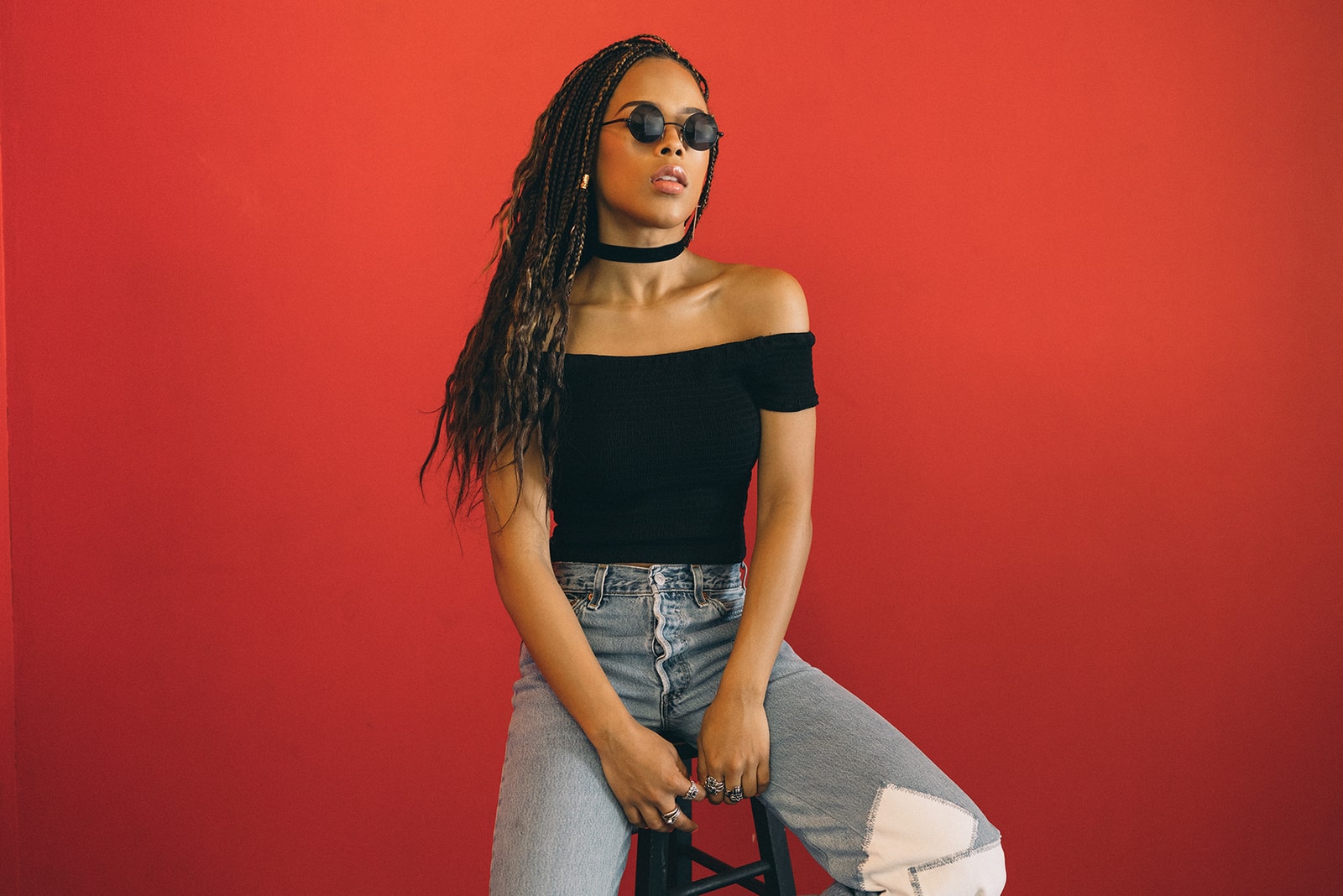 3 of 3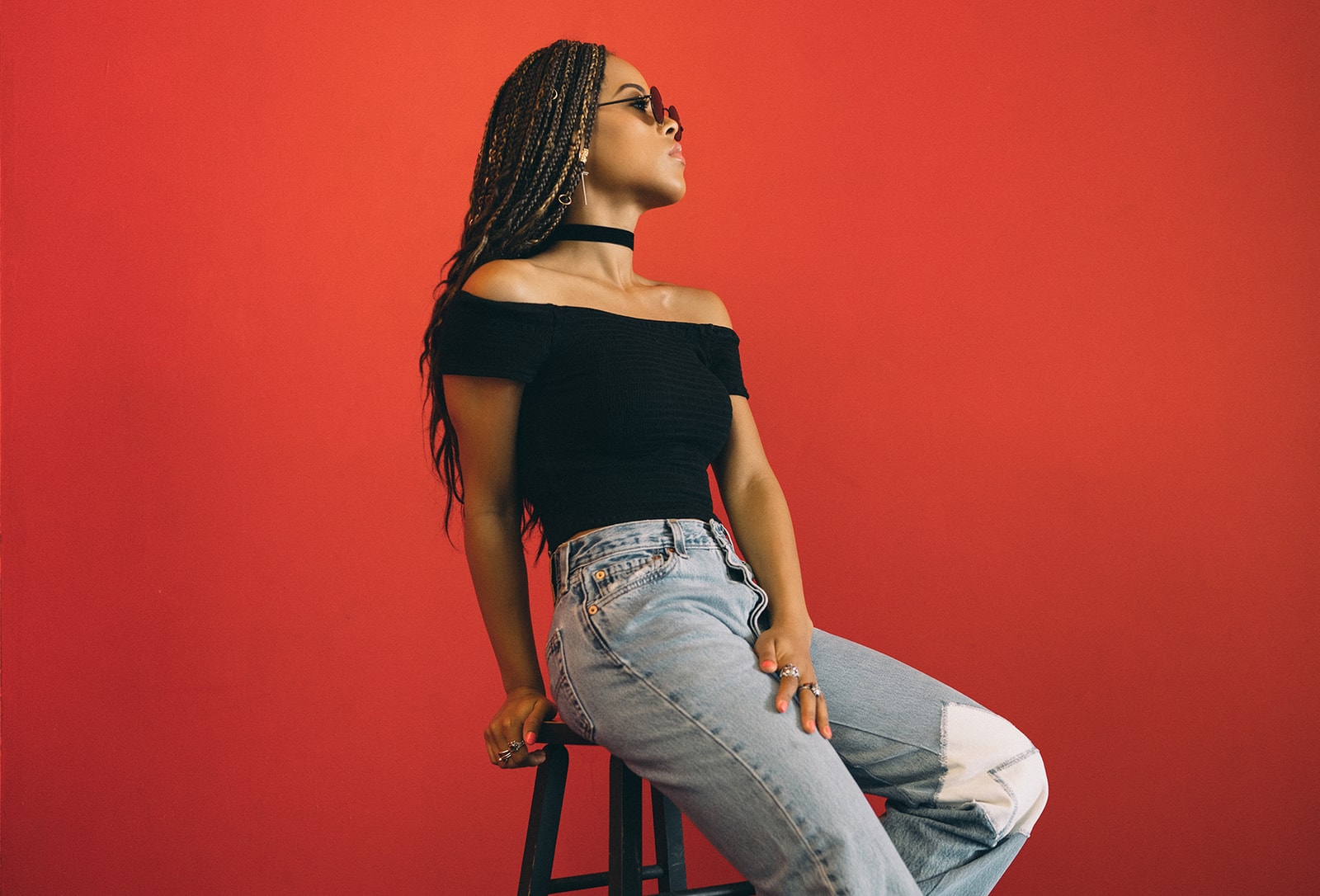 If you could tell your younger self one thing about work ethic and what you've learned, what would it be?
I love hard work, — I feel like if I don't work hard, I don't want it.
Scooter Braun once told me — for artists we go through so much but it's always what we're aspiring to do; what we want to do; we feel like maybe sometimes we can't do it or there was a rumor started…and now we feel like this or this person said something about me or something – always something very on that level. He told me, "Those are inconveniences, those are not problems." That is so true — we're walking around, we're fucking celebrities, we're making this, you know – we're four percent of the world that makes this money and we walk around like we have problems because people want to take our pictures. "I'm so stressed out, I'm tired because people want to talk to me because they think I'm important." And it's like really, you have an issue? You pay your bills, you eat caviar and shit and you have a problem? He was like, "If your mom has cancer — you have a problem. All of this shit is inconvenience. You're tired, you don't feel like doing an interview — it' s an inconvenience, it's not a problem, it's not an issue." So now I will never complain. Everyone is healthy and living, I'm good.
Image Credit

Aaron Miller/Hypebae
Editor

Ashley Haines
Share this article