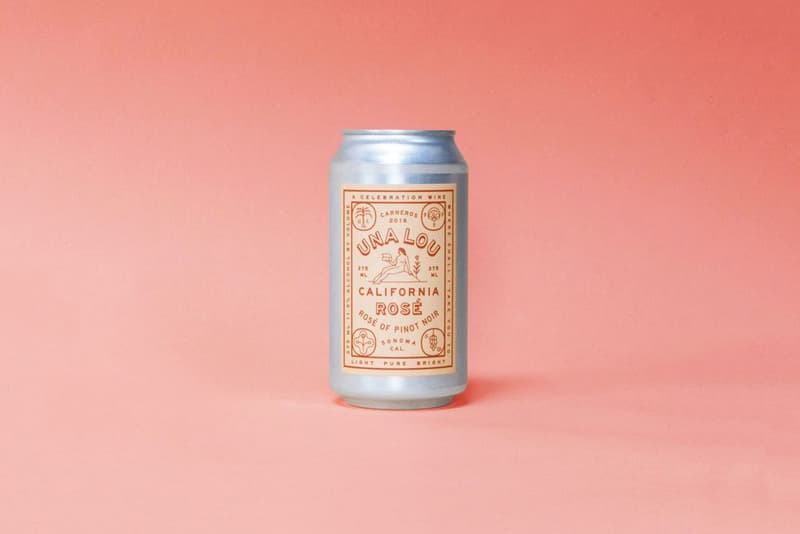 Food
Yup, Your Summer Definitely Needs Rosé in a Can
So you don't have to hide that bottle of wine in your high-waisted shorts anymore.
Yup, Your Summer Definitely Needs Rosé in a Can
So you don't have to hide that bottle of wine in your high-waisted shorts anymore.
We found out last month that 40s of rosé are now a thing but the world of boozy summer day drinking now gets even better: enter Scribe Winery's Una Lou Rosé in a can. Retailing at only $40 USD per four-pack, this bargain bundle will definitely give you a bang for your buck. In addition to its beautiful Americana-inspired packaging graphic, the canned wine also has a backstory that will melt your heart. Married two years ago in Martha's Vineyard, husband-wife team Andrew Mariani and Lia Ices created the rosé in honor of their first daughter, Una Lou. To learn more about the summery wine's creation process, you can read an excerpt from the Vogue interview below.
What made you want to make rosé in a can?
Our daughter Una Lou Mariani was born in the middle of the 2016 harvest season, and my wife, Lia Ices, and I wanted to make a wine to celebrate her birth. Something bright, light, and pure. This is a celebration wine. The can makes it easily accessible and something that we can share with everyone.

Was it difficult in terms of production to make this wine?
We made it like we would any bottled wine. It's a Pinot Noir grown in Carneros, Sonoma, that is directly pressed to tank. We harvested relatively early to capture the bright, light, fruit tones of Pinot Noir and its spry, natural, acidity, so that it felt fresh and zippy coming out of the can. The can is a great capsule for the freshness and vibrancy of young wine. It's lightweight, efficient, easy to travel with, and always accessible. Super fun.

How did you settle on the design for the can?
We wanted to have a collection of symbols that directly related to Una and the harvest of her birth. We've been very inspired by signets, mystic symbols, and ancient watermarks, but wanted to create our own unique set of imagery for the can. We worked with our friends from design group Land down in Austin, Texas, to create something that felt meaningful to us. Celebrating femininity, California, the garden, and Mother Earth!

So where do you see customers taking this product?
We see Una Lou Rosé at parks, in purses, and at the beach. Truly anywhere you want a little California love.
Source
Image Credit

Vogue