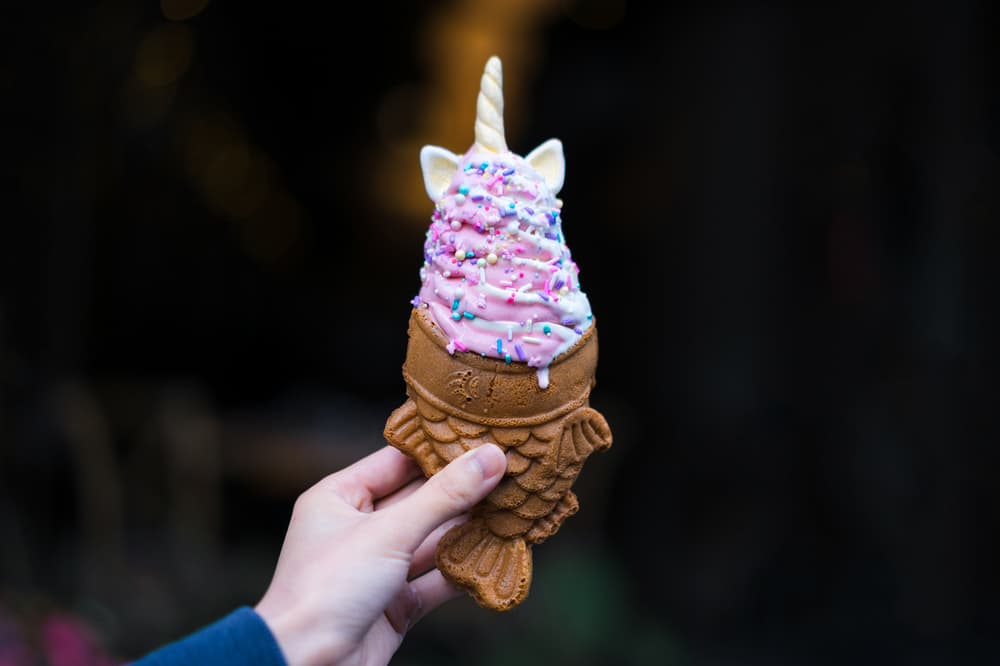 Culture
Break Instagram With Unicorn Ice Cream Served in a Fish-Shaped Cone
Yum, it's Unicorn Taiyaki.
Break Instagram With Unicorn Ice Cream Served in a Fish-Shaped Cone
Yum, it's Unicorn Taiyaki.
The season belongs to the unicorn waving its mystical power over Starbucks and makeup alike. No one can escape the rainbow magic coloring our imagination. Keeping the glitter sparkling is the new Unicorn Taiyaki by Taiyaki NYC.
Get obsessed with the pastel pink ice cream topped with sprinkles and a unicorn horn – talk about taking things seriously. It's swirled into a crispy-on-the-outside yet chewy-on-the-inside cone complete with red bean paste. Our verdict: delicious but messy.
Taste the unicorn at Taiyaki NYC on May 26 at the address below.
Taiyaki NYC
119 Baxter St
New York, NY 10013
Photographer

Eddie Lee/Hypebae
---
Share this article