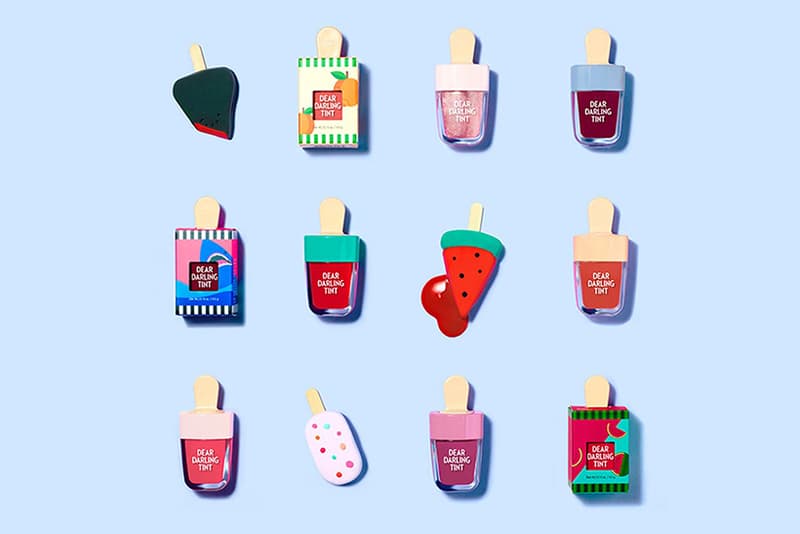 Beauty
K-Beauty Brand ETUDE HOUSE Launches Popsicle-Shaped Lip Tints for the Summer
Calling all makeup junkies.
K-Beauty Brand ETUDE HOUSE Launches Popsicle-Shaped Lip Tints for the Summer
Calling all makeup junkies.
Summer is finally upon us and all we're dreaming of are frozen drinks and cold, sweet treats. Helping you to combat the intense heat, Korean beauty label ETUDE HOUSE has recently dropped a lineup of lip tints that are shaped just like miniature popsicles.
Dubbed the Dear Darling Water Gel Tint, the product comes in six flattering shades including "Apricot Red," "Peach Red" and "Shark Red." Packed with moisturizing ingredients, the lip tints will add that perfect amount of gloss and shine to your pout. Take a closer look at the collection by checking out the video and images below.
Retailing at ₩5,000 KRW (approximately $5 USD) each, you can now shop the range over at ETUDE HOUSE's website.