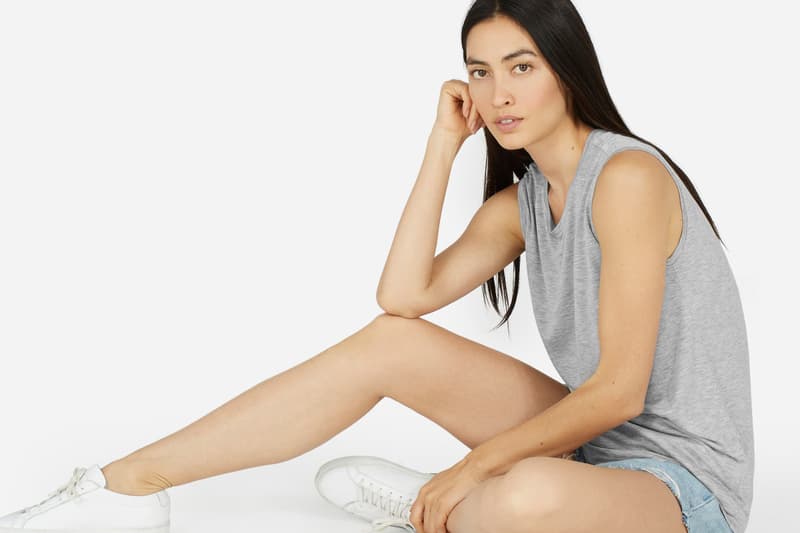 Fashion
Hurry! Everlane's Fourth of July Sale Lets You Choose What to Pay
Peep select items marked up to 60% off.
Hurry! Everlane's Fourth of July Sale Lets You Choose What to Pay
Peep select items marked up to 60% off.
In celebration of the Fourth of July, Everlane is hosting a massive sale that has a surprising twist: the buyer gets to choose what she pays. This is how it works: Everlane has chosen a selection of items that are applicable for the sale. Aligned with the company's commitment to transparency, the brand explains in each product listing that the sale is a result of over-production. From there, the buyer then has the option of choosing from a list of new prices that have been marked down drastically – some are being sold at a 60-percent discount. For each price (each item has a total of three), Everlane explains where each penny will go.
For instance, the first tier will allocate 10-percent of the price to Everlane, to cover costs related to development and shipment to the warehouse; the second tier 20-percent to cover development, shipping and overhead for the Everlane team; and the third tier 30-percent for development, shipping, overhead and new product design.
As usual, Everlane is revolutionizing the retail climate with its radical transparency and dedication to responsible practices. You can head over to everlane.com now to shop the sale, but you better hurry – quantities are extremely limited.