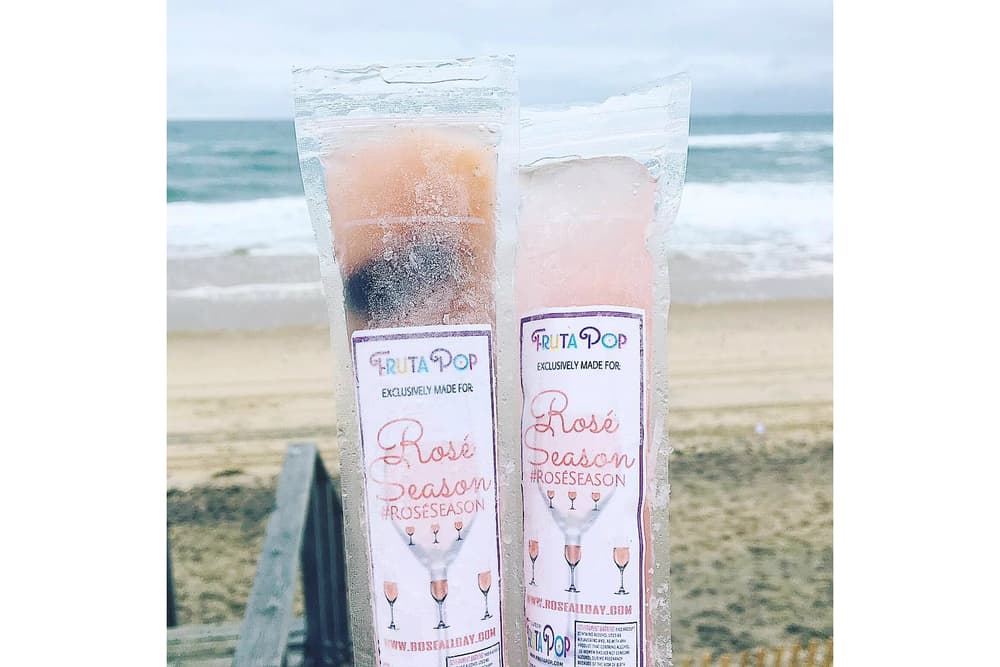 Do Summer the Adult Way With Rosé Popsicles in a Tube
That's your childhood right there.
Last time we checked, rosé deodorant was a thing and now our summer obsession with the wine is hitting peak with the ultimate summer luxury – a rosé popsicle in a plastic tube not unlike those Fla-Vor-Ice sticks you loved in your childhood.
The treat was concocted by FrutaPop – an ice pop company that specializes in "poptails" – and is currently available to buy on Rosé Season in Coconut Rosé Sangria. There's also one in Watermelon Mint Lemonade, though it doesn't contain any rosé.
Order online where you can pick up a 12, 24 or 48-pack with prices starting at $120 USD. Pricey, but hey, it's booze in a tube.