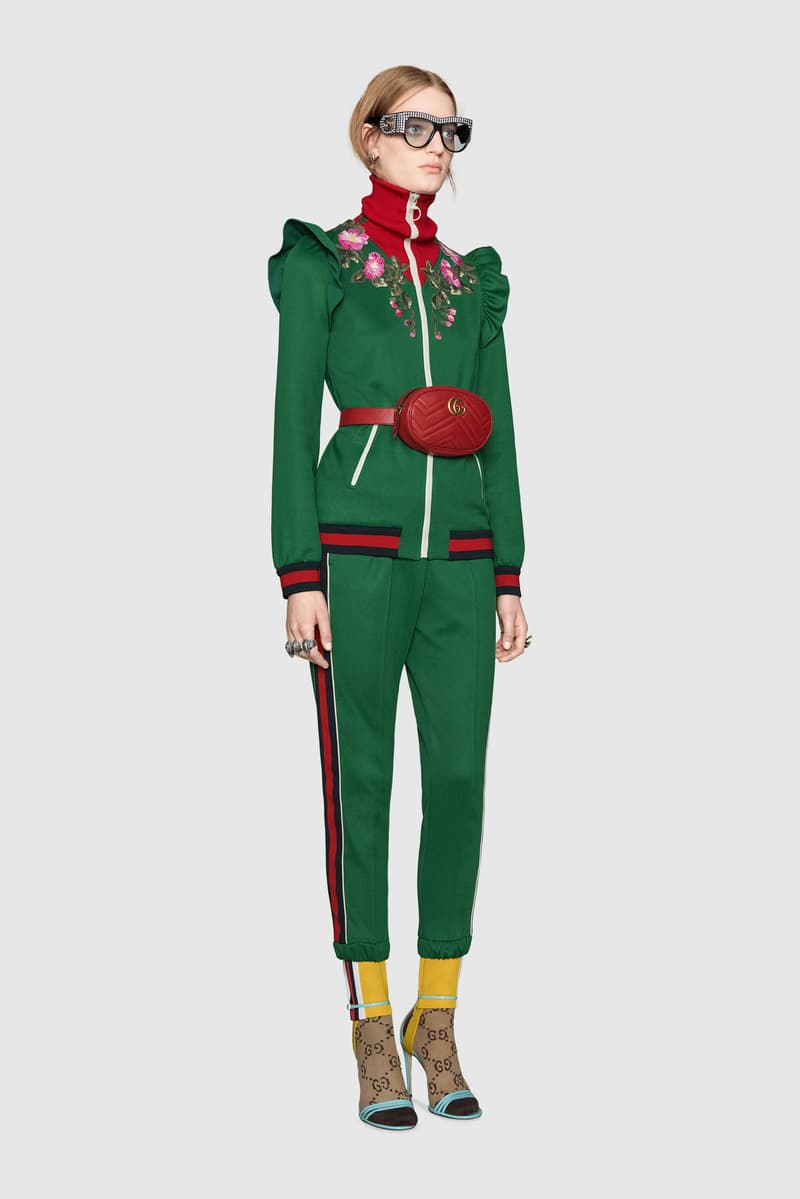 1 of 5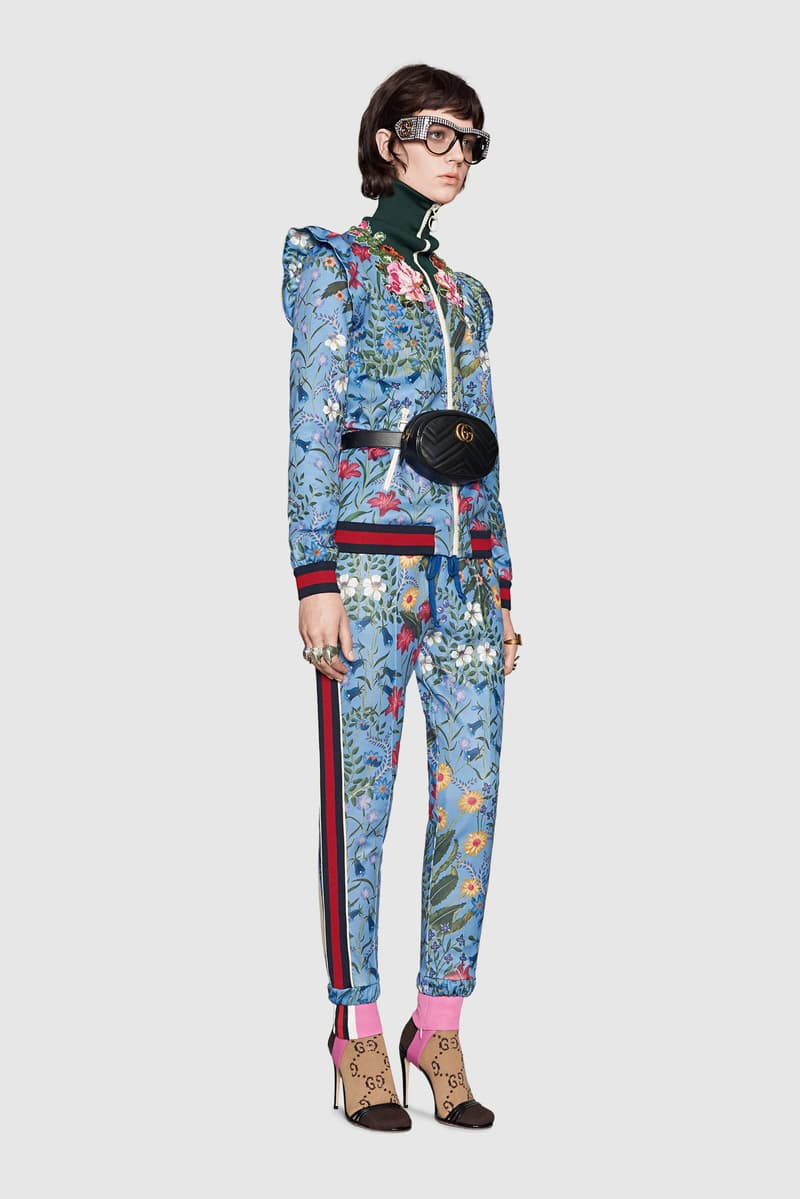 2 of 5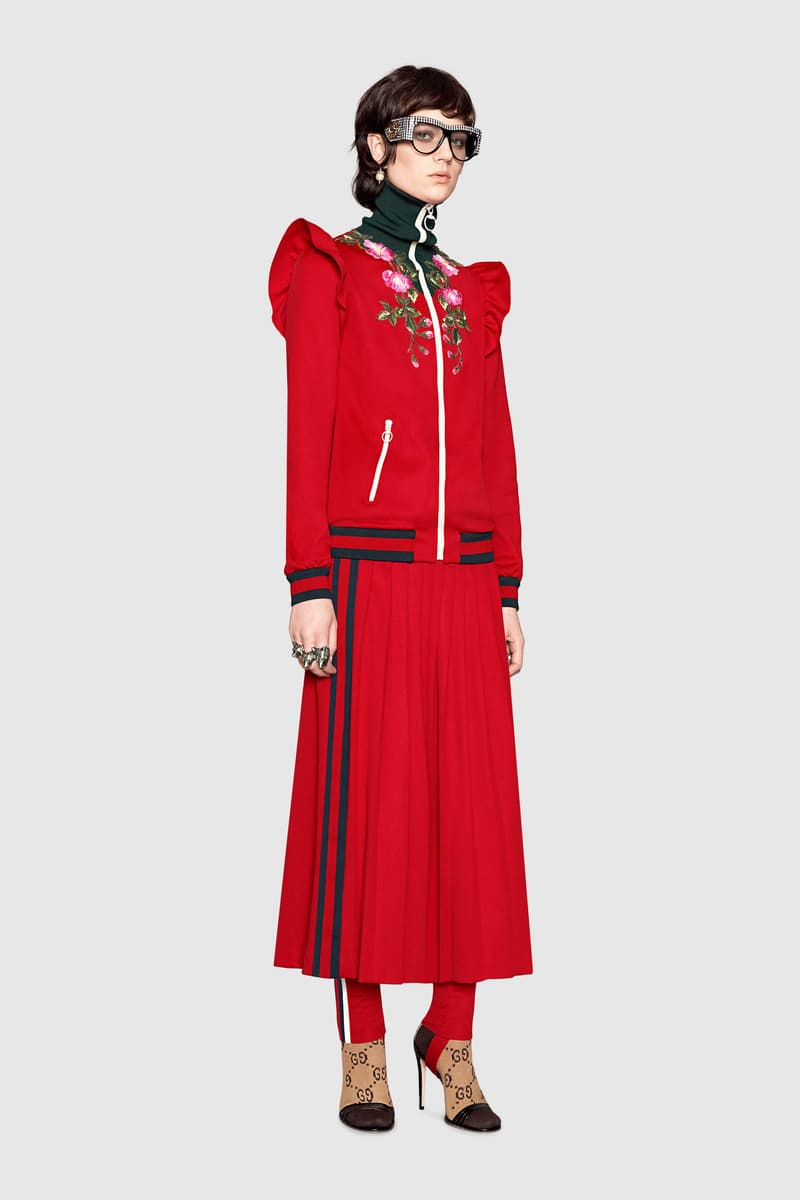 3 of 5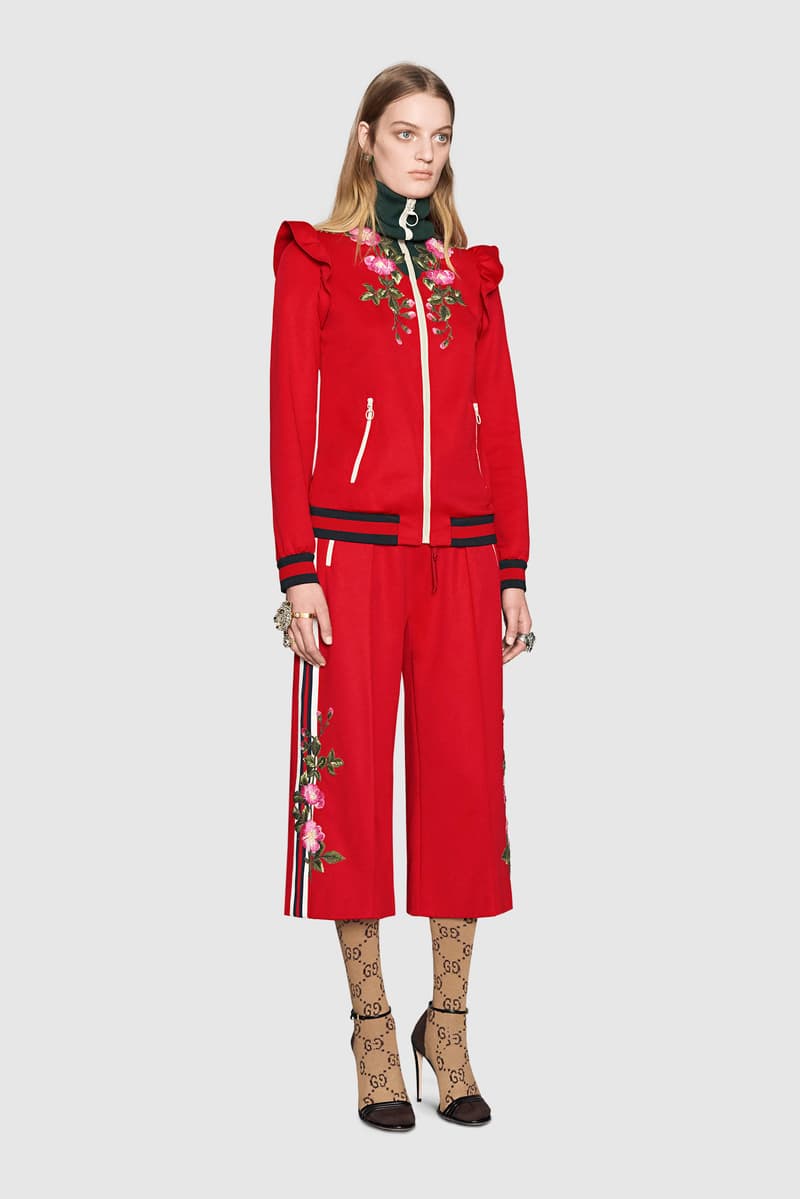 4 of 5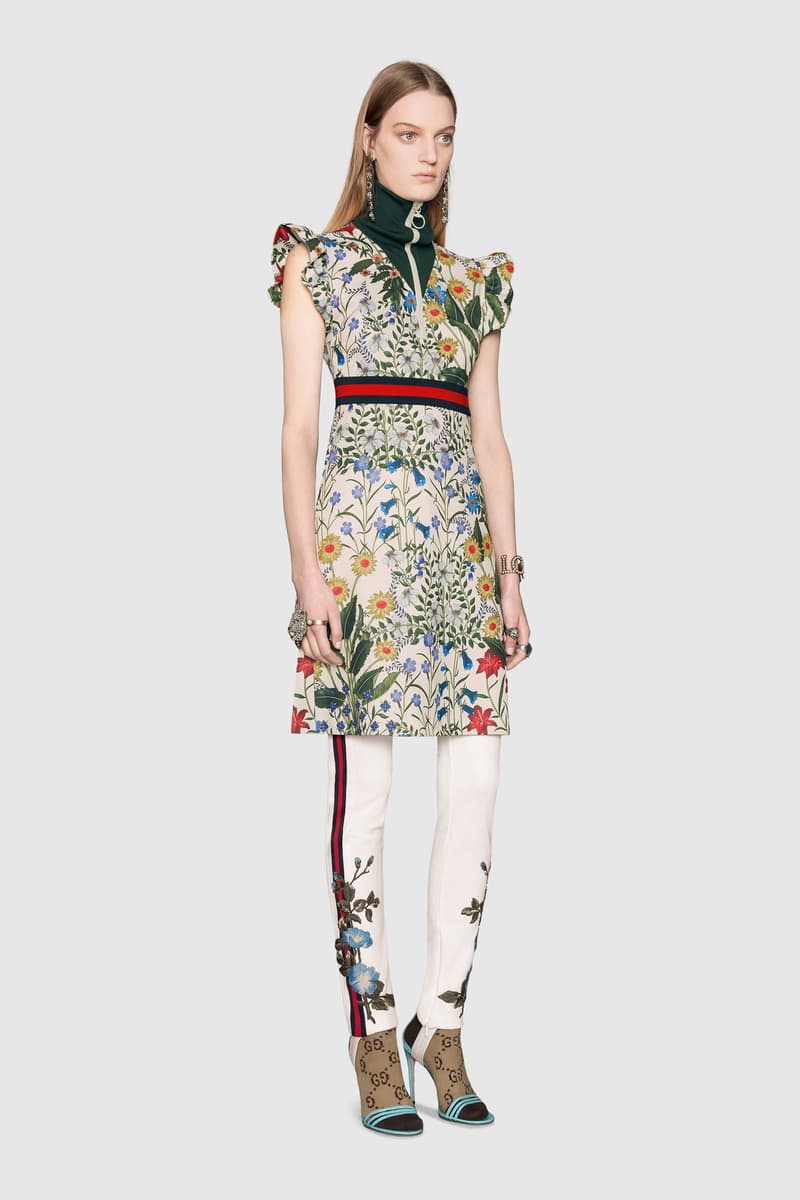 5 of 5
Gucci's New 2017 Pre-Fall Tracksuits Are Flamboyantly Floral
Hint: turtleneck tracksuits.
There are tracksuits and then there are Gucci tracksuits. But that's all expected given the designer behind the brand – Alessandro Michele is always weaving ethereal items that sing to our imagination.
That's no exception on the Pre-Fall 2017 collection. Tracksuit selections are not your average with turtleneck outerwear blooming in green and red, and sweatpants that are wide-leg and tapered alike. Striping on the hem and down the leg are completed by intricate blossom appliqué.
Shop the activewear collection at Gucci now, priced between $780 and $1500 USD. Take a closer look below.
1 of 6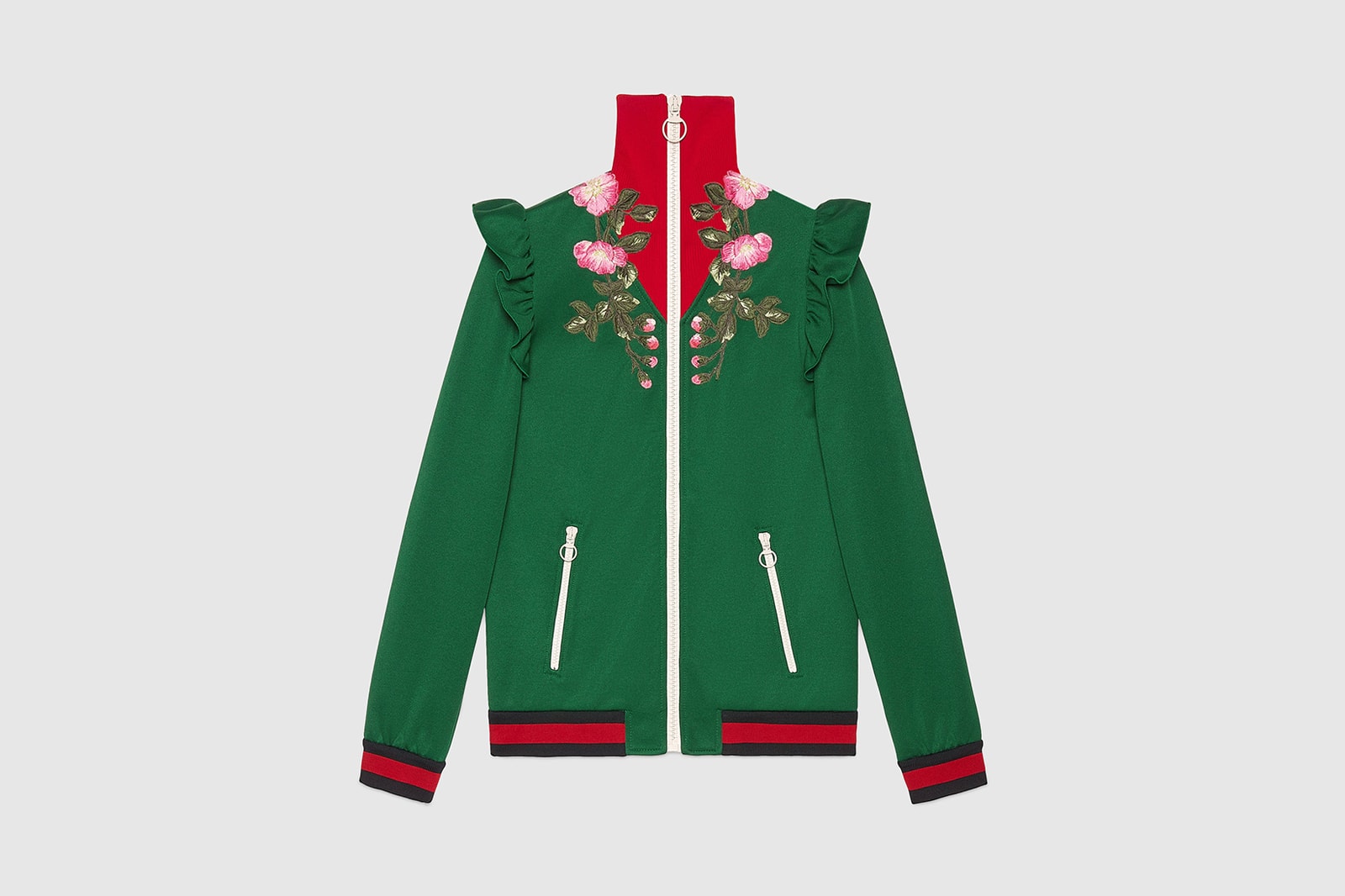 2 of 6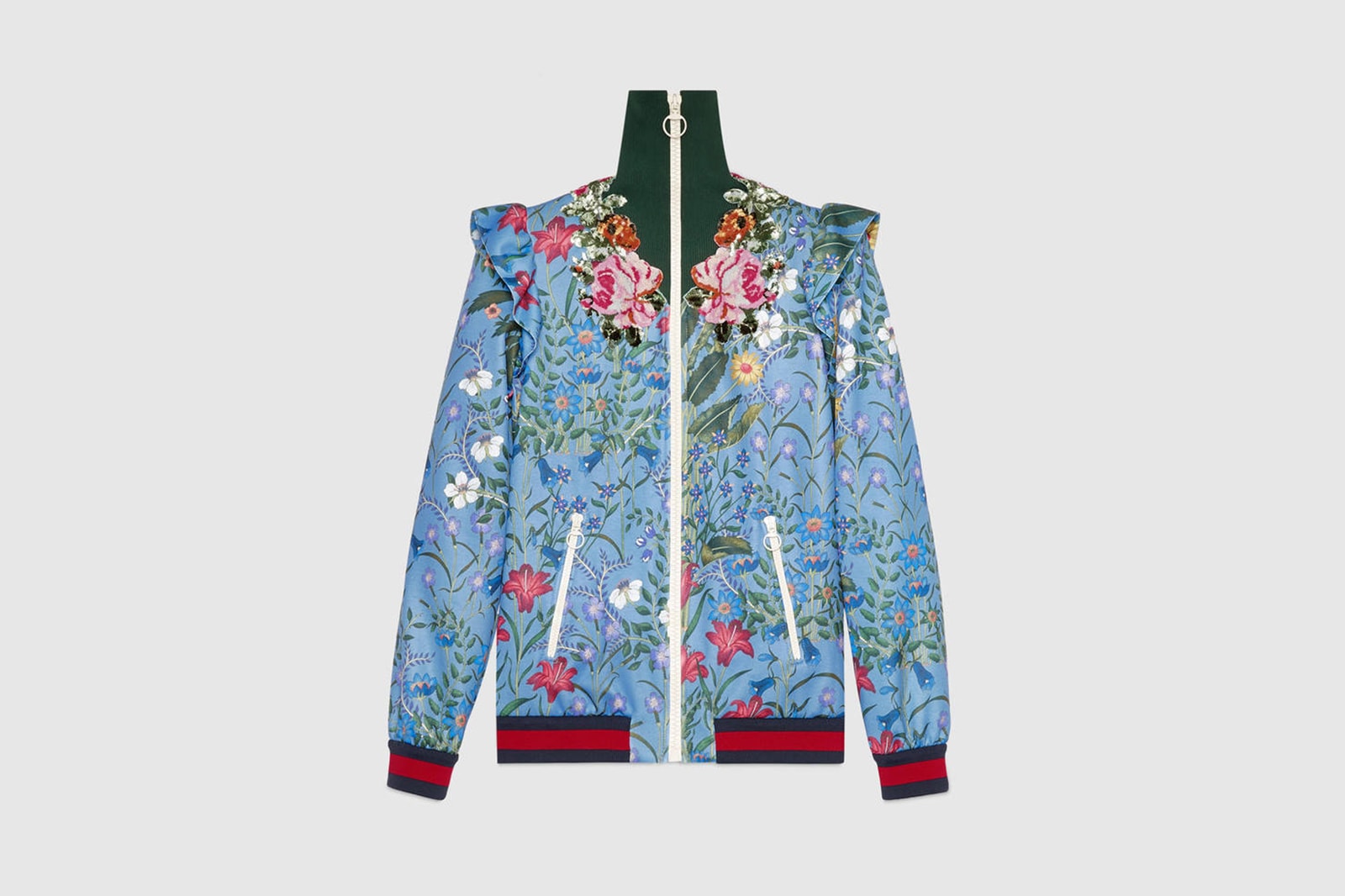 3 of 6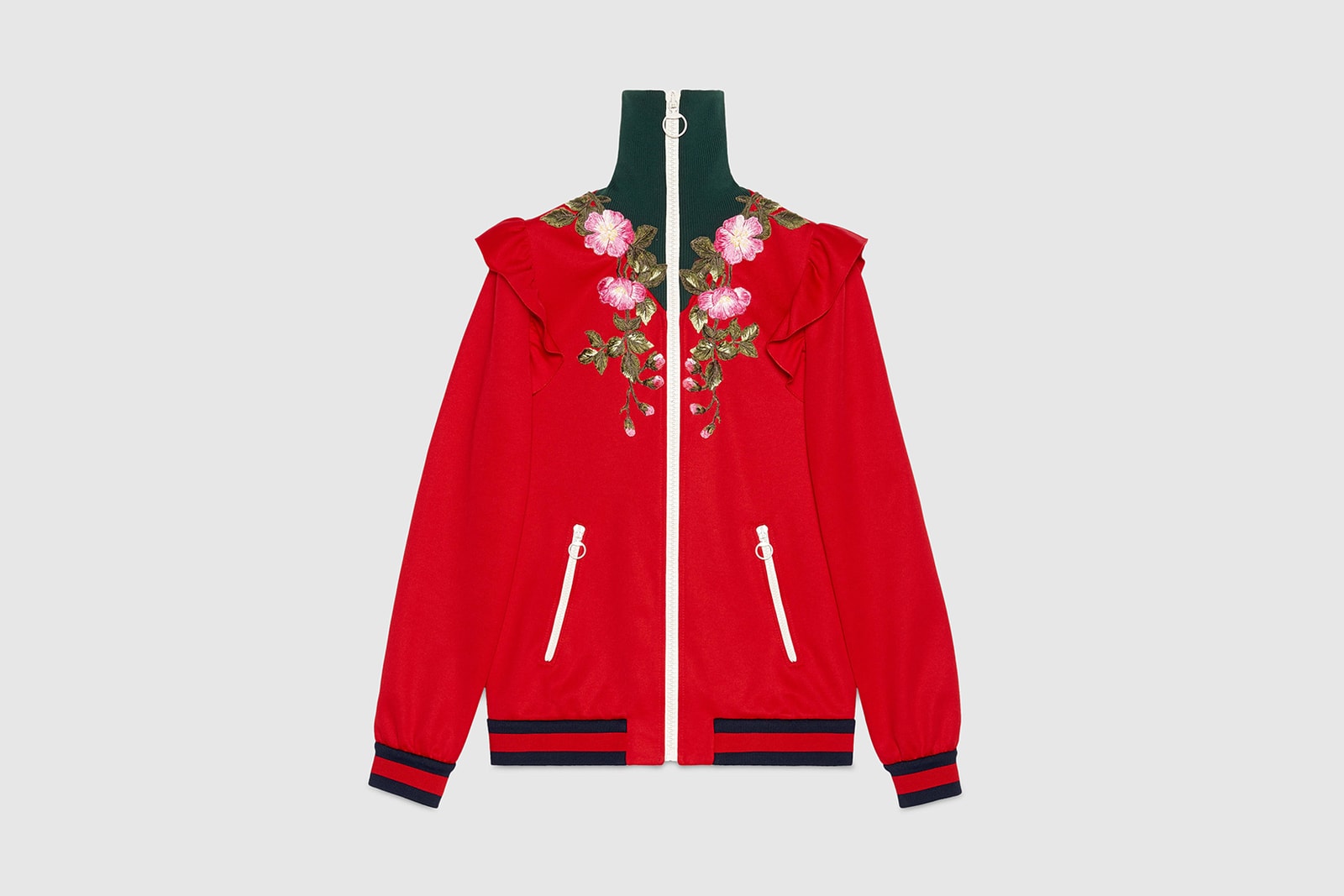 4 of 6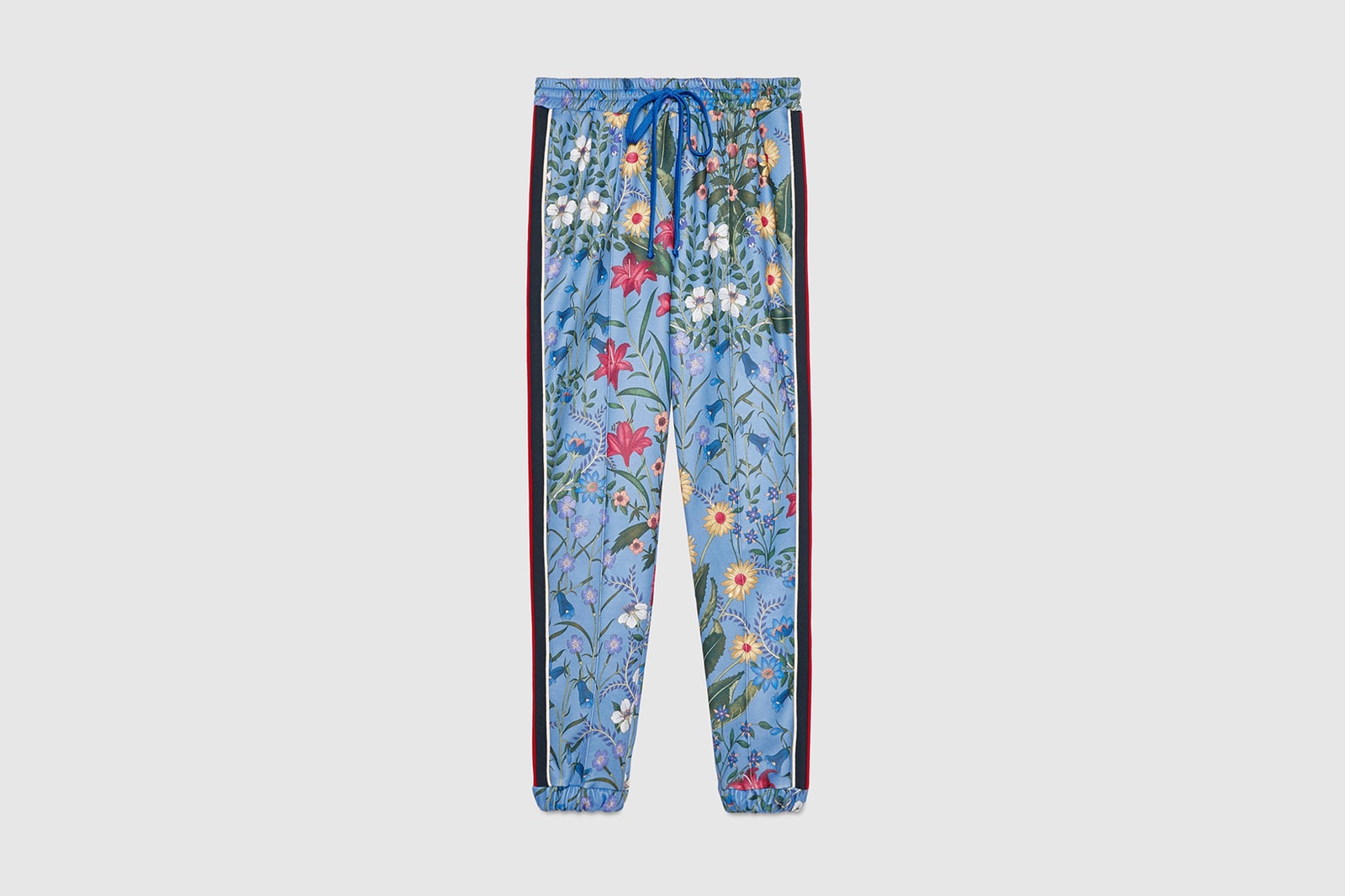 5 of 6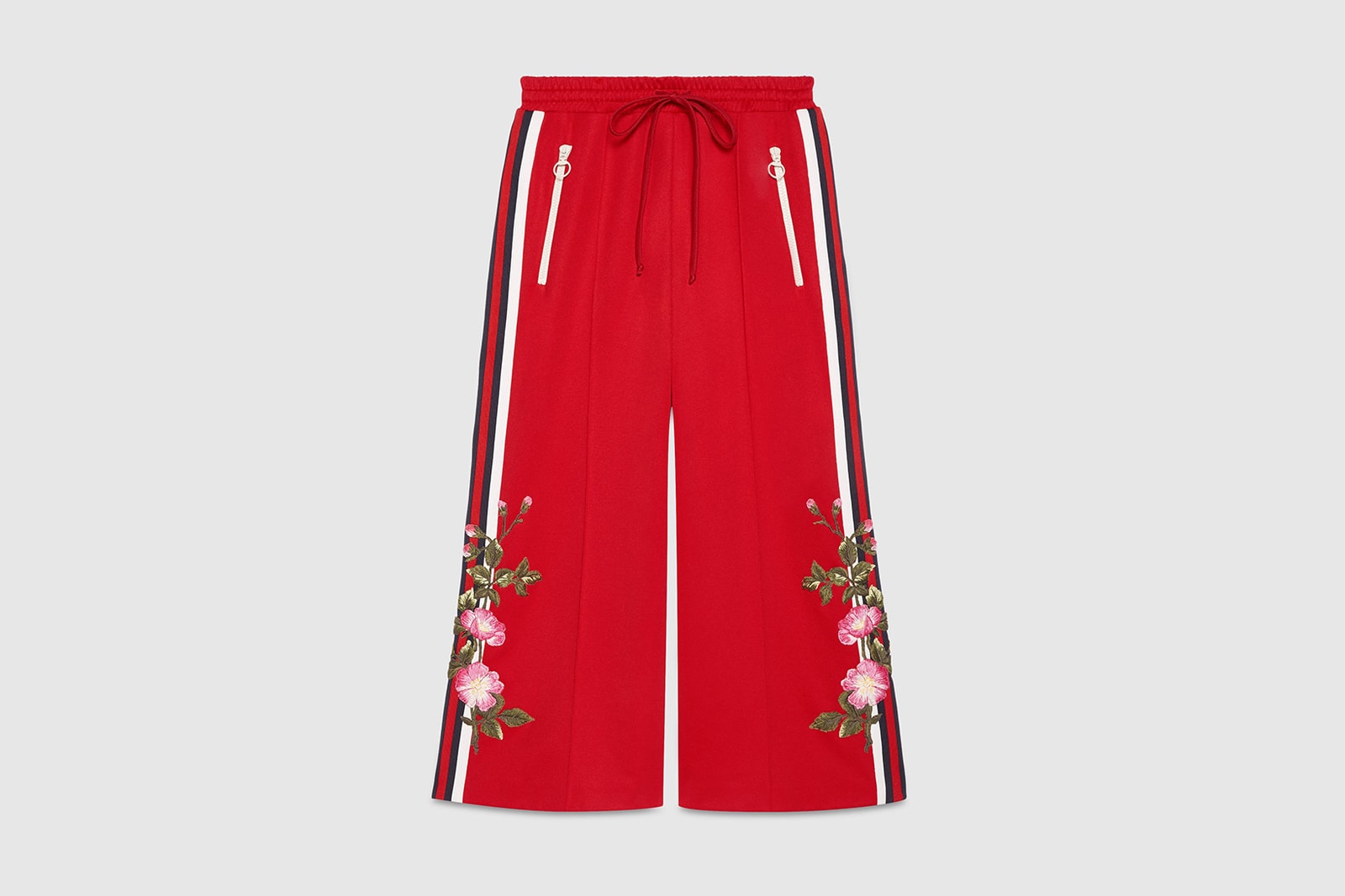 6 of 6