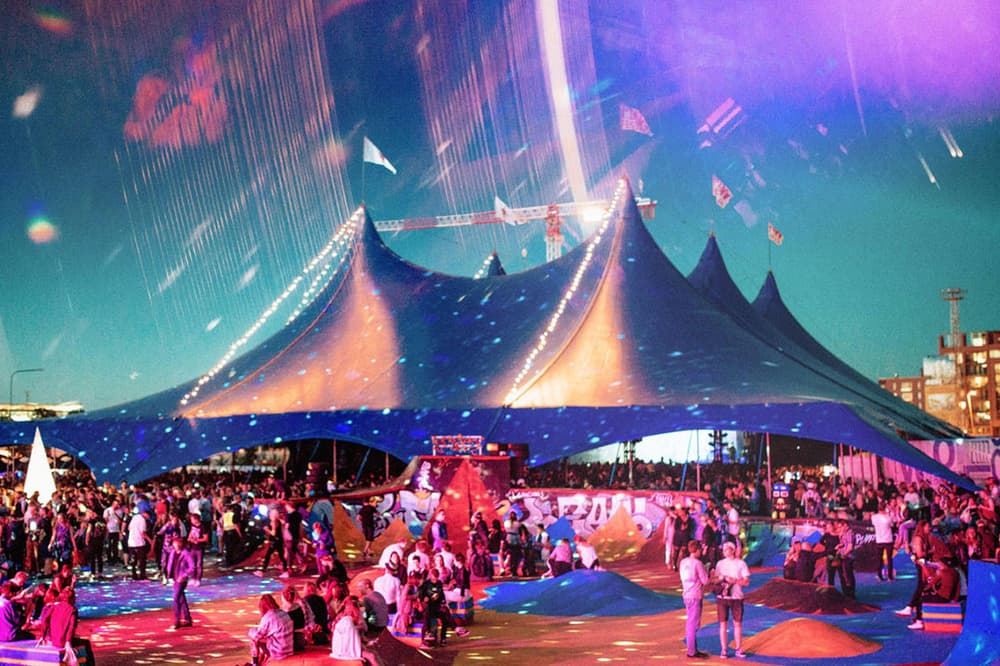 Music
HYPEBAE's Roundup of European Music Festivals You Need to Know About
The sound of your summer is calling.
HYPEBAE's Roundup of European Music Festivals You Need to Know About
The sound of your summer is calling.
Festival season is upon us once more and as always Coachella did great job of ensuring the summer of sound gets off to an impressive start. In case you missed out on the biggest music festival in the U.S., we've put together a guide to some of the best that Europe has to offer. With an eclectic mix between global superstars and emerging local artists, these festivals feature a mix of genres as well as unconventional side events – party inside a glacier, anyone? Read on to see our top picks on 2017's European festival scene.
Secret Solstice – Reykjavík, Iceland (June 15-18)
In only it's fourth year of existence, Secret Solstice is perhaps one of the babies on the festival season but don't let its youth fool you – it's often referred to as "one of the most unique events in the world". Set in the capital city, Reykjavik, the festival includes "side events" which maximise the weird and wonderful geographic nature of Iceland – including parties inside both a lava tunnel and a glacier. Last year's acts included Radiohead, Die Antwoord and hometown heroes Of Monsters and Men. This year, you'll be treated to the likes of Foo Fighters, Big Sean, Young Ma and Anderson.Paak whilst partying in the 23-hour daylight.
Roskilde – Roskilde, Denmark (June 24-July 1)
Boasting a mammoth 175 acts, this week-long festival is literally one of the biggest in Europe. It's also one of the oldest – Roskilde kicked off way back in 1971 and has been going strong ever since. Highlights from 2016 included Grimes, Future, Santigold and Stormzy and the roster this year is just as strong, with the likes of The Weeknd, The XX and the queen herself, Solange taking headlines spots.
Benicàssim – Benicàssim, Spain (July 13-16)
Spain is well-known for it's festival scene, and Benicassim is one of two spanish favourites on this list. Located on the east coast, not far from Valencia, each of Benicassim's four days has a killer lineup, including names such as DEADMAU5, Mura Masa, Stormzy, The Weeknd and the Red Hot Chili Peppers. Last year's lineup was pretty great too – Major Lazer, Skepta and Kendrick Lamar topped the bill.
Flow – Helsinki, Finland (August 11-13)
Taking place around a defunct power plant in Finland's capital, Flow is more than just a music festival – it's a celebration of urban spaces, visual arts, film, food and design. The program covers live performance art, exhibitions and screenings of classic and contemporary films but that's not to say the music isn't just as important. 2016's stage was home to Sia, Massive Attack and FKA twigs and this year, Frank Ocean, Lana Del Rey and Princess Nokia are just some of the big names that will be taking the stage.
Øya – Oslo, Norway (August 8-12)
This 4-day festival in central Oslo came from humble beginnings – it started life as a small festival for mostly Norwegian acts back in 1999. Øya since gone on to boast huge international acts like Kanye, Florence and the Machine and Tyler, The Creator. This year is no different, with Pixies, Young Thug and Lana Del Rey all gracing the stage in Norway's capital.
Image Credit

Flow Festival, Samir Hussein/Getty Images
---
Share this article