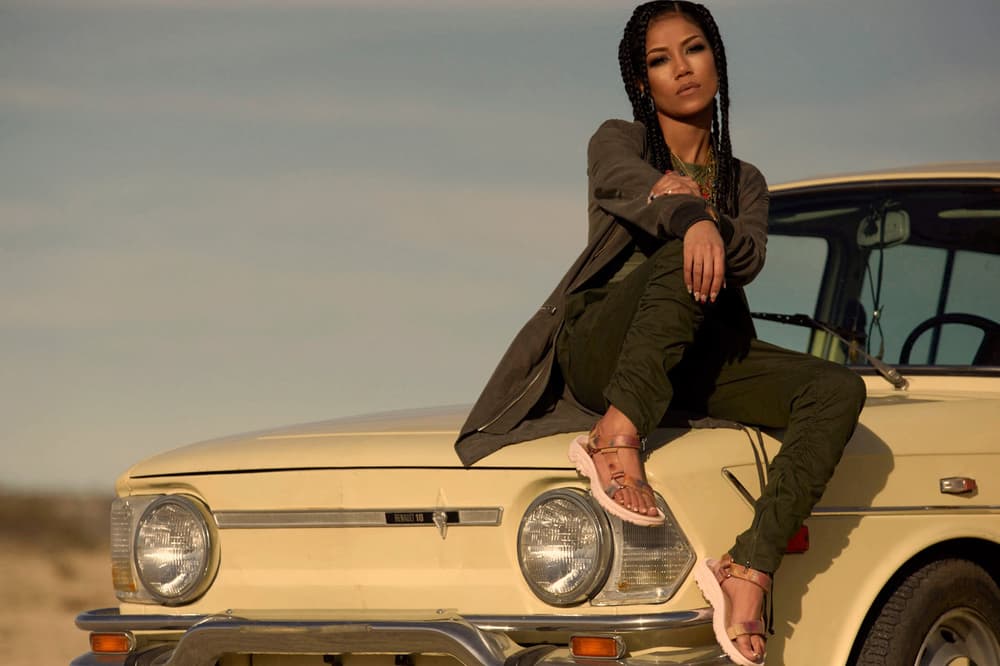 Jhene Aiko Drops a Sweet New Song, "While We're Young"
There's nothing like young love.
We've heard Jhene Aiko on features with The Chainsmokers and 6lack recently, but it's been a while since she's put out a song of her own. However the singer delivers with a new song entitled "While We're Young," her first since last year's "Maniac."
Jhene slows things down on the mid-tempo track all about seizing young love, singing:
I really hope you don't mind I can't fight it
You know I cannot hide it,'cause I am so excited
That I finally decided on you
You can listen to and watch "While We're Young" below, then check out Jhene Aiko's Teva collection here.