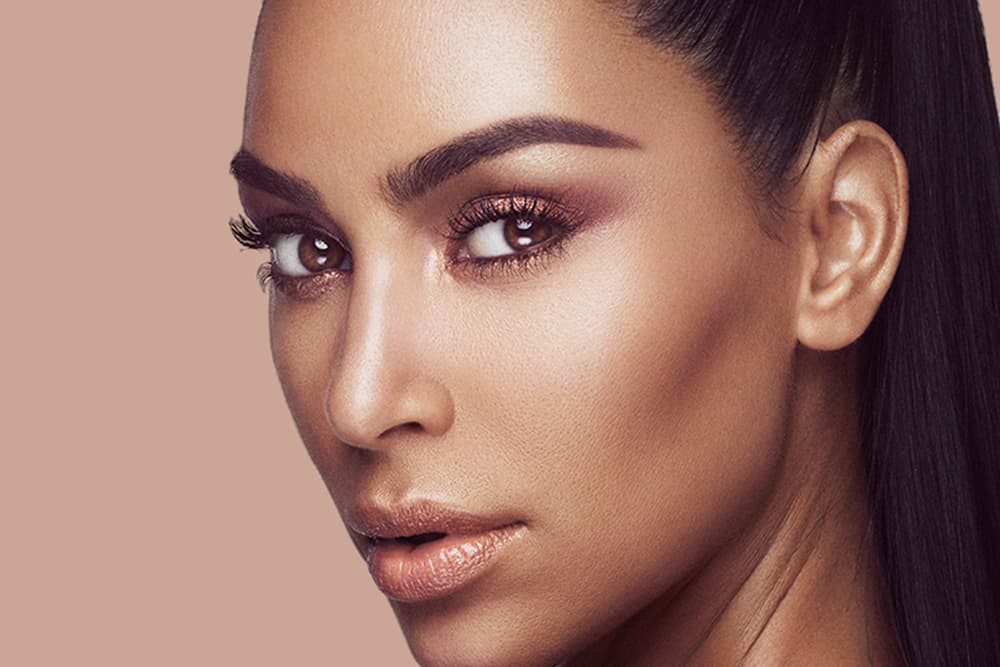 Beauty
We Blinked and Kim Kardashian's New Makeup Line Sold Out
Guess how much she made from the first drop.
We Blinked and Kim Kardashian's New Makeup Line Sold Out
Guess how much she made from the first drop.
From the moment Kim Kardashian revealed what the first products in her new beauty line KKW BEAUTY would be, we knew the Internet was doomed. The line's inaugural products (a $48 USD Crème Contour and Highlight Kit) launched yesterday and were then shortly announced by Kim K herself via Twitter that the release sold out in less than three hours – all 300,000 kits. In total, the drop raked in approximately $14.4 million USD.
Of course, we can't say that we're entirely surprised. Her sister Kylie Jenner's beauty releases consistently sell out within minutes, and Kim herself is no stranger to business success. With her wildly popular Kimoji empire and various apps, the mom of two definitely knows her way around entrepreneurial victory. Although it is still unclear whether Kim will be adding any additional products to her new beauty line, we can only hope that we'll be seeing more very soon. In the meantime, head over to KKWBEAUTY.com to learn more.
All of the Contour & Highlight Kits have sold out!!!

— Kim Kardashian West (@KimKardashian) June 21, 2017
Source
Image Credit

Kkw Beauty
Share this article