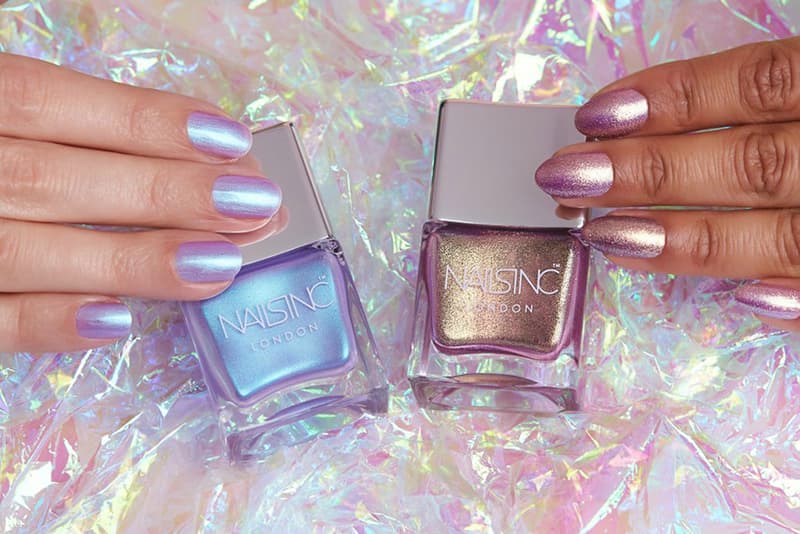 Beauty
Nails inc's Latest Nail Polish Duo Will Have You Sparkle Like a Unicorn
Get that holographic glow.
Nails inc's Latest Nail Polish Duo Will Have You Sparkle Like a Unicorn
Get that holographic glow.
From futuristic highlighter sticks to glittery lip glosses, the holographic makeup trend has been making the rounds on social media as of late. To match with your out-of-this-world makeup, Nails inc has recently launched an almost magical nail polish duo aptly dubbed "Sparkle Like a Unicorn."
Comprised of two different shades — including one with a bluish tint and another with pink undertones — the kit promises to bring an iridescent gleam and sparkle to your nails. Featuring a long-wear formula, you can expect to literally shine bright like a unicorn all summer long. Take a look at the dreamy results by checking out the images above and below.
Retailing at $15 USD, this limited-edition nail polish duo is now available at Sephora.
Share this article