Fashion
Naomi Shimada Gets Dancing in ASOS' New Nike Free TR7
The model and activist gets real about body positivity.
Naomi Shimada Gets Dancing in ASOS' New Nike Free TR7
The model and activist gets real about body positivity.
Nike and ASOS have recently joined forces to shine a spotlight on the release of the Nike Free TR7 and some inspirational, game-changing women that find empowerment through exercise and their fitness routines. To discover the myriad of physical, emotional and mental benefits that can come from a healthy exercise regime, we sat down with Naomi Shimada, model, writer, documentary film maker and body positive activist, to talk about how she stays active, healthy and motivated.
How did you get into dance training?
I've pretty much danced my whole life, starting when I was three years old. I did a lot of ballet and jazz. It's always been something I've really loved to do, but I've taken big breaks too. I started dancing again around last September.
I come at exercise from a different perspective than a lot of other women, because I feel like some areas of the women's fitness industry are geared around losing weight, and so your association with exercise becomes this thing you have to do to lose weight and not because you need it for your brain or as a coping mechanism. So much marketing from other brands have been pushed our way as women and it's never been about what it does for our mental health.
For years I was a skinny, skinny model, and I had to exercise for hours a day. It signifies so much pain for me, I wasn't happy and it was something I was forced to do – the routine of working out for three hours, being on a diet, getting on a scale after the gym. I haven't owned a scale in seven years. Now I can go back to exercise as something in my routine to keep myself balanced. And that's such a nice way to approach it because there's no pressure and you're just doing it. There's no end goal of losing 20 kilos or whatever. I'm just doing it because I want to do it.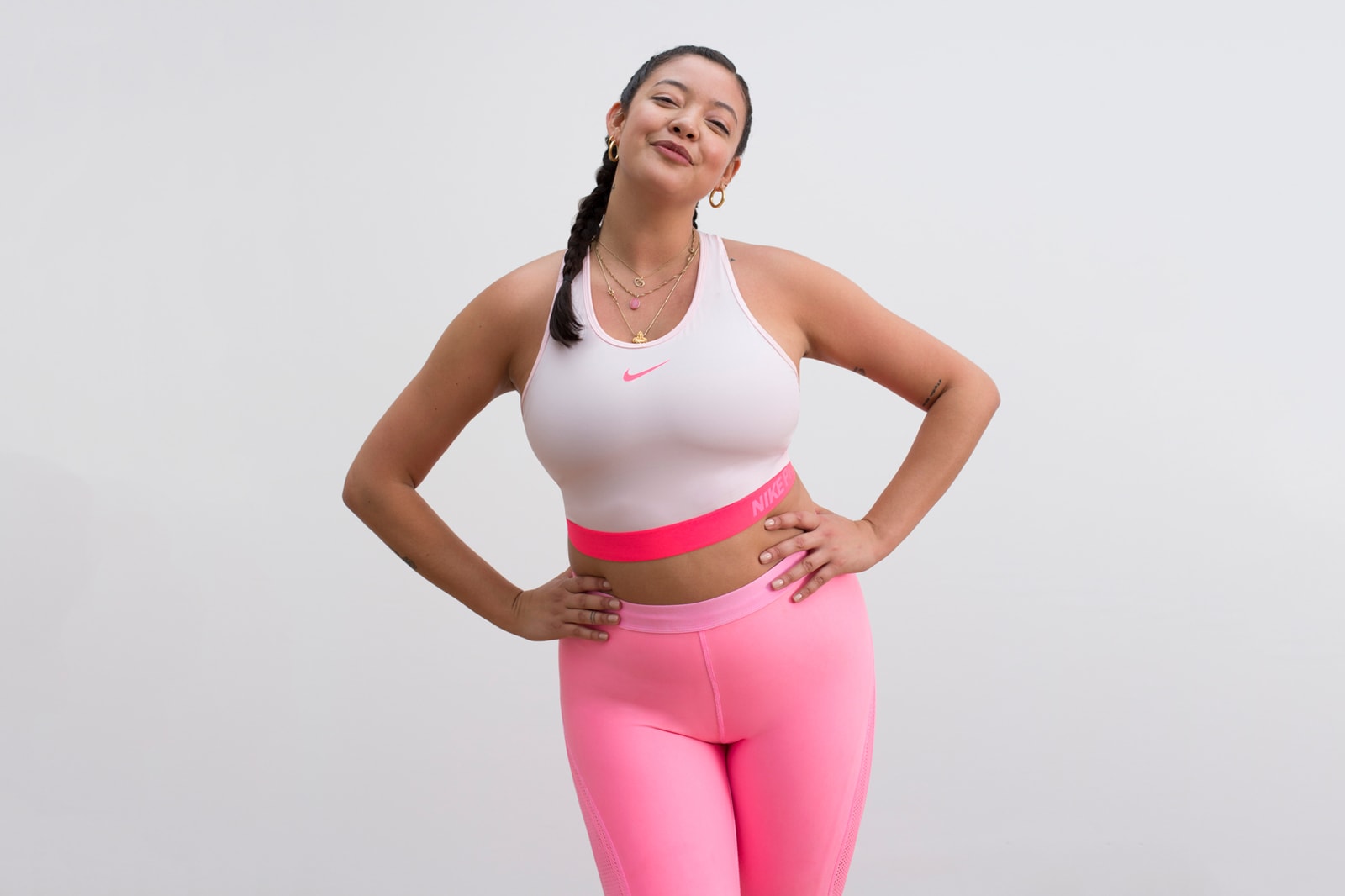 How does it help you mentally and creatively?
First, it's such a foundation for my creative energy, but also in that moment I can tune myself out. You can't be thinking about other stuff when learning a choreography. It's the one hour you can't check your phone — you have to be in the moment. You're learning a routine and moving your body, moving your muscles, just waking yourself up. For some people it's yoga, for other people it's running, but for me it's stretching out, warming up and putting my head in the zone where I have to concentrate and learn something.
I have to be in the moment and be really present. And that's just not what we do anymore. We're not present enough. There's no better feeling than when you nail a routine because you concentrated and got it. Now that I'm dancing all the time, I can pick up the choreography way easier than I used to. For the first couple of months, you're still trying to remember what the steps are. Once you learn to pick it up faster, you can dance something without thinking because your muscles remember it. That really gives me the sense of balance. It's meditative.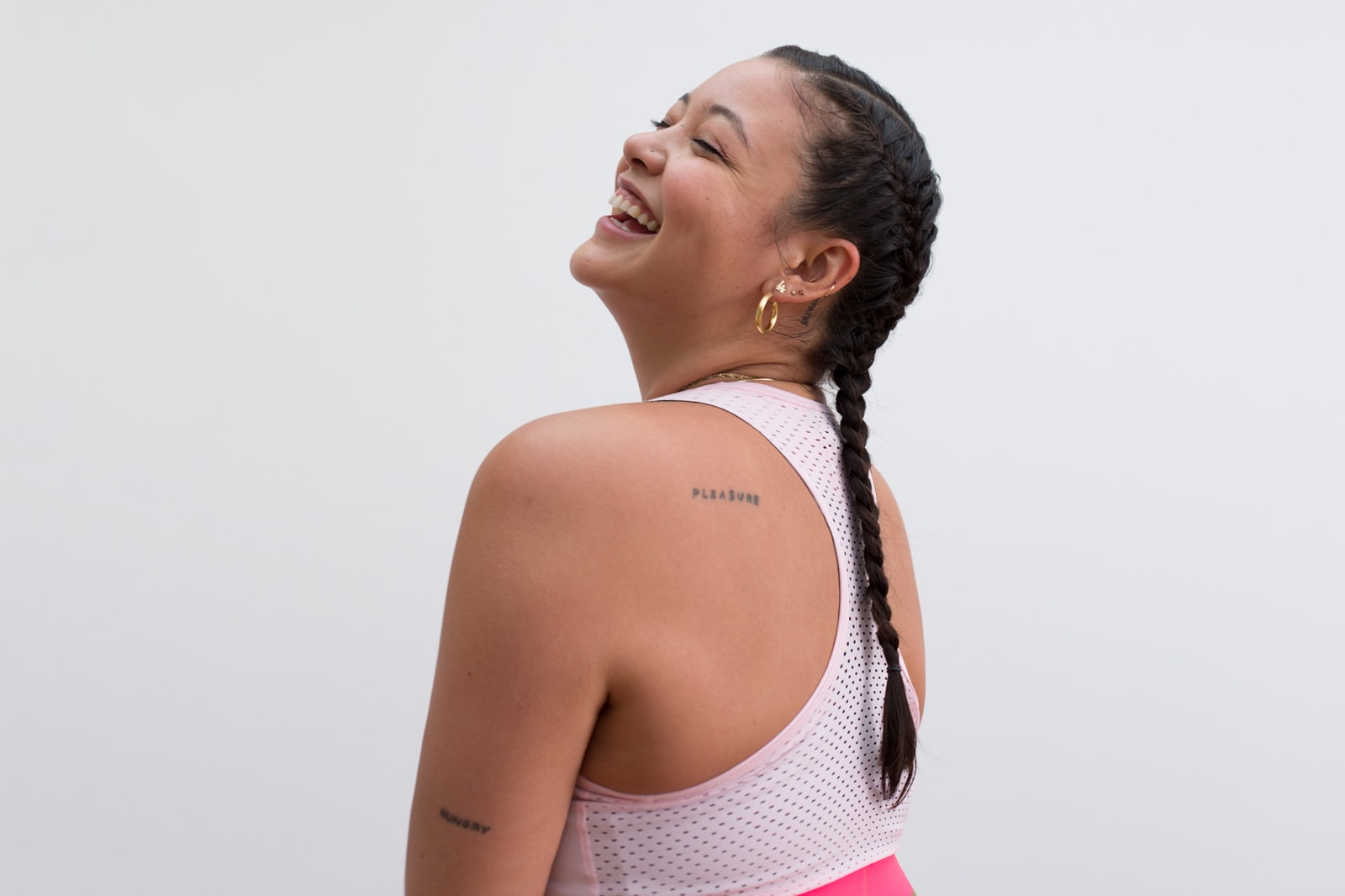 Dance is also very much a group activity, how does that factor in to your experiences with it?
The classes have every kind of woman with every race and socio-economic background, and we all come together to do this thing because we all want to be there. We create communities through dance. So much of that reflects back into my work because you're talking to people you might not normally meet, and it just breaks down the boundaries because you're vulnerable and dancing. You have to let that shame go because you're all in the same space trying to do something together, trying to learn a routine together.
It builds community. You're all "releasing" in this one room. You're releasing anger, anxiety and all the things that you're stressed out about. You never, ever walk out feeling worse than when you came in.
Check out Naomi's ASOS x Nike film up top, and be sure to learn more and cop at ASOS here. It's not available to ship to the U.S. yet but stay tuned.
Share this article