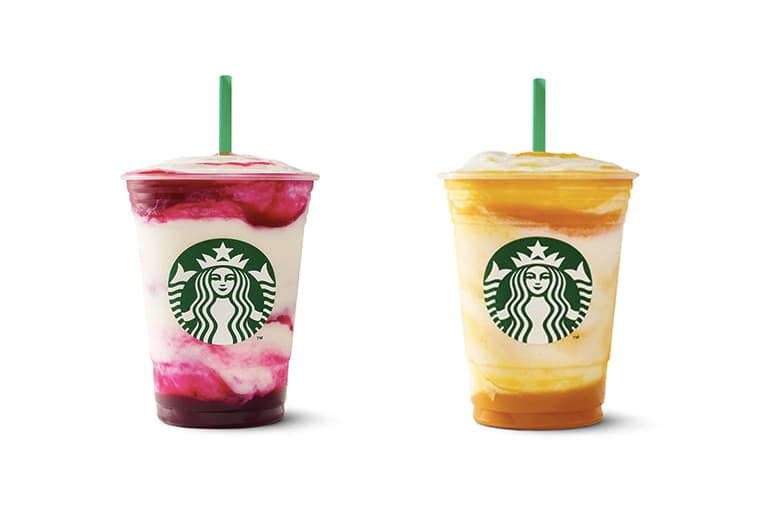 Food
Starbucks Is Upping Its Game with These Fruity New Frappuccinos
Still pretty enough for Instagram.
Starbucks Is Upping Its Game with These Fruity New Frappuccinos
Still pretty enough for Instagram.
Nothing marks the start of summer summer like a refreshingly Instagram-friendly beverage, right? Starbucks seems to agree because it just dropped its much-loved Frappuccino in two tasty new variations – Berry Prickly Pair and Mango Pineapple.
Both are créme-based Frappuccinos, so there's no coffee or whipped cream but there is blended mango créme in both drinks. The Berry Pricky Pear layers over strawberry and prickly pear fruit puree, which has notes of hibiscus, passionfruit and lime whereas the Mango Pineapple option tops up the créme with… you guessed it, a mango-pineapple puree with hints of zesty lime. With their killer combination of fruity flavors and super-bright colors, these drinks are sure to be popping up on your social feeds all summer.
Try the new Frappuccinos at Starbucks stores across the U.S. and Canada but be quick – they're only around for a limited time this summer.
Source
Image Credit

Starbucks
Share this article