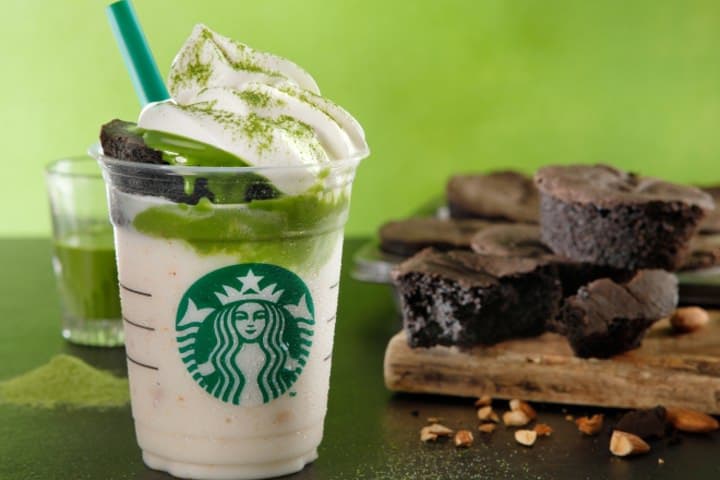 Starbucks Takes Its Matcha Frappuccino to the Next Level with Chocolate Cake Topping
DELISH.
Looks like Starbucks isn't only making pink, unicorn drinks after all. Just in time for summer, the coffee chain's Japanese division is now introducing a new green tea Frappuccino that'll quench your thirst.
Slight different from its original matcha Frappuccino, the new beverage sees a mix of almond and green tea flavors. Not only is the drink completed with whipped cream, but it's also topped with a piece of round chocolate cake. Check out the image above to see it for yourself.
You can expect to taste this sweet treat at Starbucks Japan locations from June 14 through July 13.
Image Credit

Starbucks Japan
Share this article