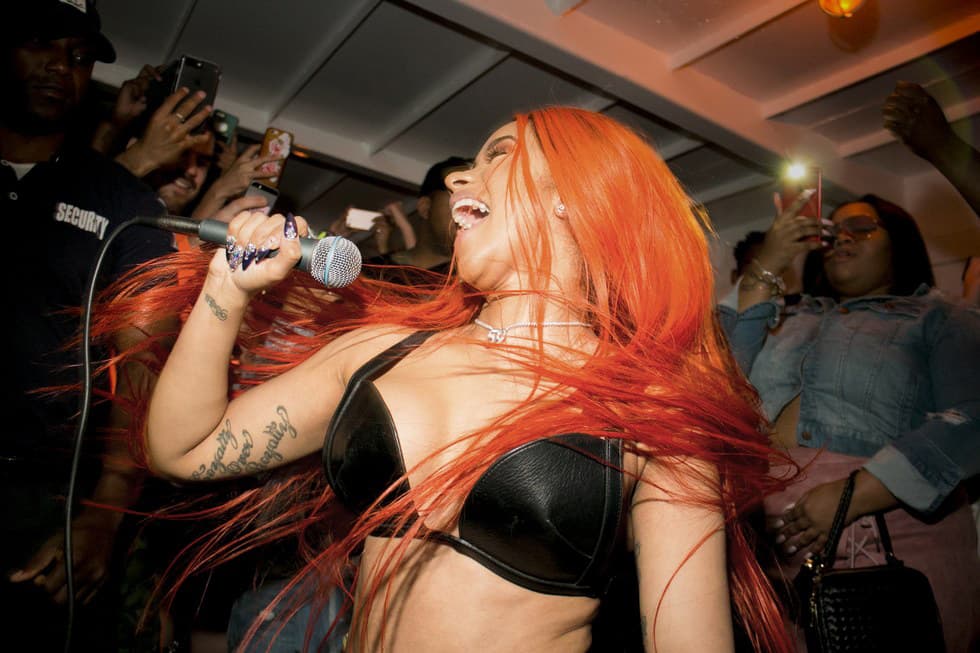 Culture
TGIF: Cardi B and 4 Other Artists You Should Add to Your Pride Month Playlist 
Love is winning.
TGIF: Cardi B and 4 Other Artists You Should Add to Your Pride Month Playlist 
Love is winning.
This month we're celebrating love of all kinds and we need a proper soundtrack to get it right. We've rounded up five artists that make music to keep the Pride parties rocking. These musicians are throughly themselves and support the LGBTQ community whole-heartedly. Listen to all the bass and boom that each musician serves up below.
First up is Bronx-bred MC Cardi B, who has grown from an Instagram attraction to an artist on the rise. Known for her honest social media confessionals, the "Foreva" rapper doesn't hold back on her latest offering "Bodak Yellow." She's feminine yet thuggish and delivers the craziest energy in her music.
Chicago spitter CupcakKe is no stranger to speaking her mind and delivers a message of body positivity on her "Biggie Smalls" track. In her visual for the acceptance anthem she recruits men and women of all sizes to flaunt their size without care.
Young M.A has been living the dream gaining the hip-hop community's token of approval. The long-haired Brooklynite is known for her breakout track "OOOUUU," which even Beyoncé couldn't resist. She has a serious punchline arsenal that can go toe-to-toe with the best in the game. Her latest offering samples a '90s classic, which she expertly reworks to match her grizzly storytelling.
Angel Haze takes a fearless approach to her rhymes drawing from a place of hurt and healing. Her visual for "Resurrection" is a visceral experience of her journey to the becoming the young star she is. She creates a collage of words and images as the ultimate expression of her individuality.
Last but not least, if you missed Lizzo's 2016 EP Coconut Oil allow us to reintroduce you to "Scuse Me" — a heavenly reminder to love and appreciate yourself. The Minnesota native burst onto the scene as a force breaking the stereotypes of what a female rapper should look and sound like. Inspired by artists like Missy Elliott who embrace their differences she's won the hearts of many with her sugary rhymes.
Photographer

James Emmerman
---
Share this article