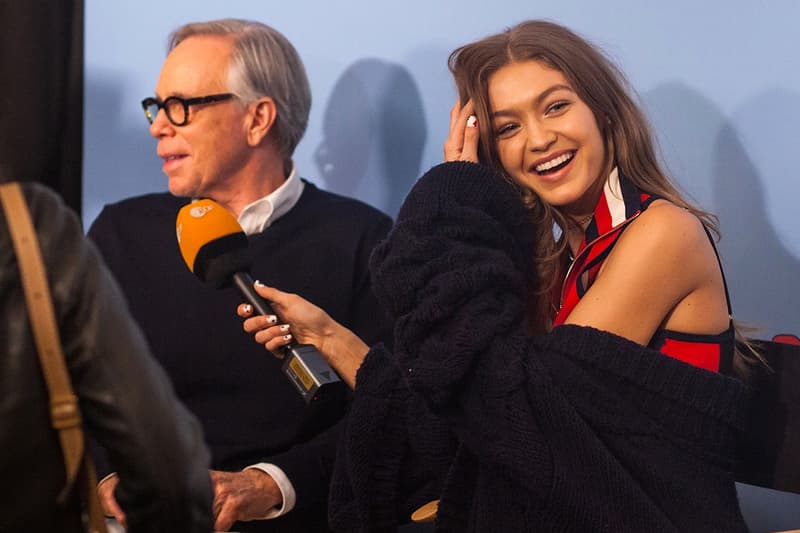 Tommy Hilfiger and Gigi Hadid Will Head to London for #TommyNow Show
Mark your calendars.
That's right, Tommy Hilfiger will be heading to London this Fall 2017 for a show at the British capital's renowned Roundhouse music venue. And because we know you're thinking it, yes, Gigi Hadid will also be there. Announced earlier in May, the immensely successful Tommy x Gigi line will be seeing at least two new collections, one of which will debut at the forthcoming London show. In addition, the designer's #TommyNow show will also show both women's and men's looks from the Hilfiger Collection – this will mark the first time since 2010 that the brand shows both on the runway.
Here's what Hilfiger had to say about the Fall 2017 show:
"My vision for #TommyNow was to create a global platform that could bring our shoes to audiences around the globe like a rock-and-roll world tour. It's about celebrating the connection between fashion and pop culture with experiences, performances and inspiring interactions that are designed around our consumers. We look forward to celebrating the rebellious spirit and star-studded glamour of rock-and-roll in London for fall 2017."
The #TommyNow show is set to take place on Tuesday, September 19 at 2 p.m. EST.
Source
Photographer

Aaron Miller/Hypebae
Share this article