Fashion
Meet the Young Designers Who Broke the Internet with Their Kardashian-Approved Parody Tees
Read how Neta and Elad Yam turned their passion for Insta-culture into a business.
Meet the Young Designers Who Broke the Internet with Their Kardashian-Approved Parody Tees
Read how Neta and Elad Yam turned their passion for Insta-culture into a business.
Pop art legend Andy Warhol once famously said, "In the future, everyone will be world-famous for 15 minutes." Well, he had certainly got that right. These days, almost anyone and anything — IKEA tote bags, fidget spinners, what have you — can have a chance to enjoy a fleeting moment of Internet stardom. While most of us double-tap-to-like every day without consciously thinking about it, brother and sister Elad and Neta Yam have turned their obsession with Insta-culture into a full-blown business. And yes, they're only 21 and 19 years old.
Hailing from Tel Aviv in Israel, Urban Sophistication is more than just your average parody brand. From an "I Feel Like Regina" hoodie to a Vetements-inspired T-shirt, every design by the sibling duo serves as a satirical but harmless response to what's relevant in pop culture today. In true millennial fashion, the co-founders promote their products simply by sharing selfies on Instagram and occasionally sliding into the DMs, including the Hadids' and the Kardashians'. And guess what? They actually managed to get the entire Kardashian-Jenner clan to wear their design last year.
Read on to learn more about the brains behind Urban Sophistication, then check out a HYPEBAE-exclusive editorial by watching the video above.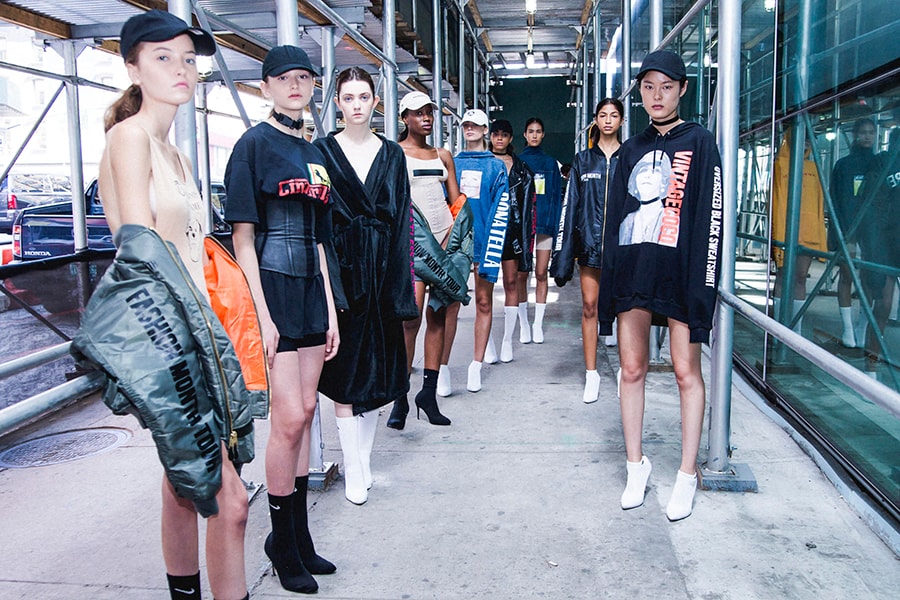 How did the idea of Urban Sophistication come about in the first place? Growing up, have you always been passionate about fashion and pop culture?
We have always shared a passion for pop culture and fashion. Through the designs that carry our interpretation of pop phenomena, we try to stimulate an intelligent conversation about pop culture. The main difference between the two fields — fashion and pop culture — is that while trends are doomed to go out of fashion, fashion never dies. It turns vintage.
With Urban Sophistication, we challenge the "15 Seconds of Fame" concept by creating a tangible piece that lasts. Clothes are our canvas as they carry our message, but they also have a much more commercial nature that allow us to reach more people and to spread our vision to a larger audience.
1 of 4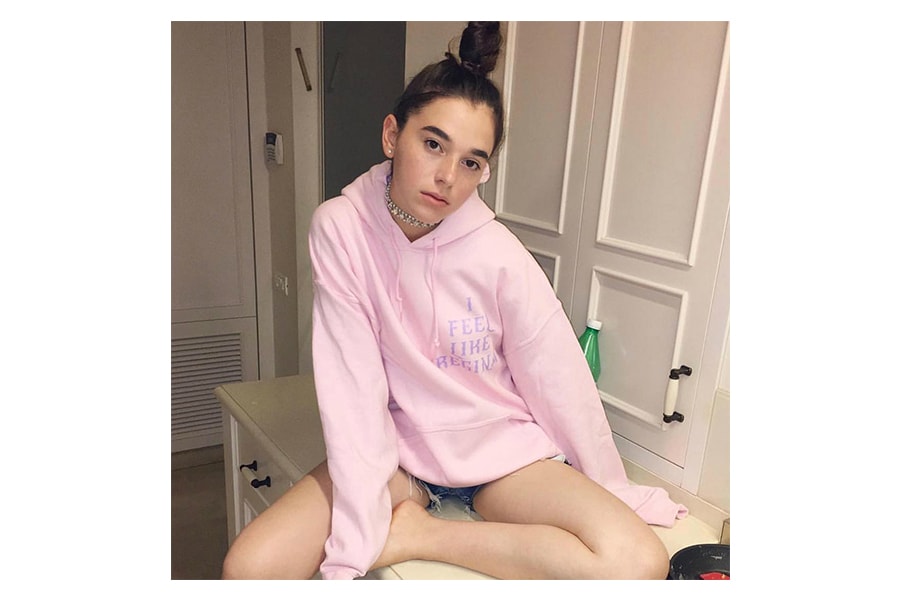 2 of 4
3 of 4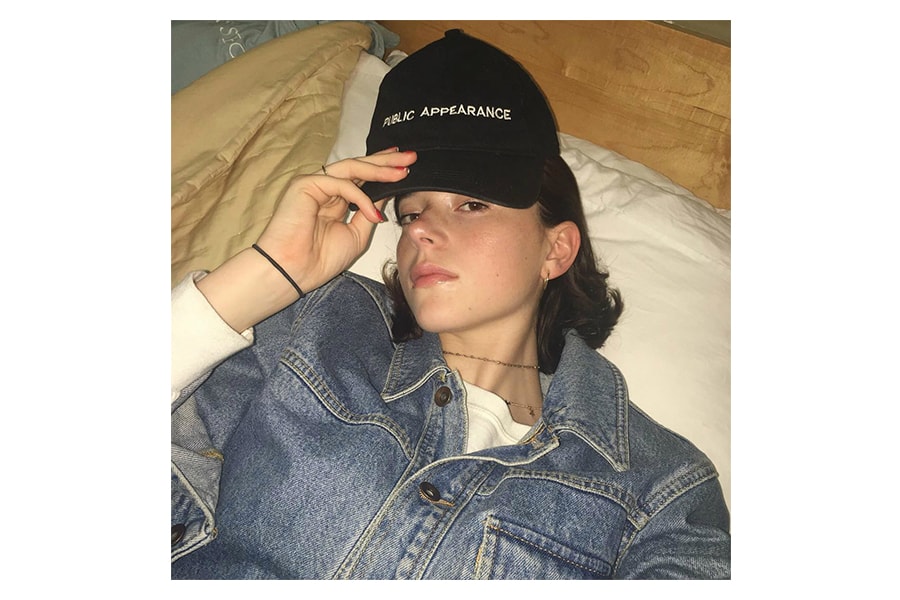 4 of 4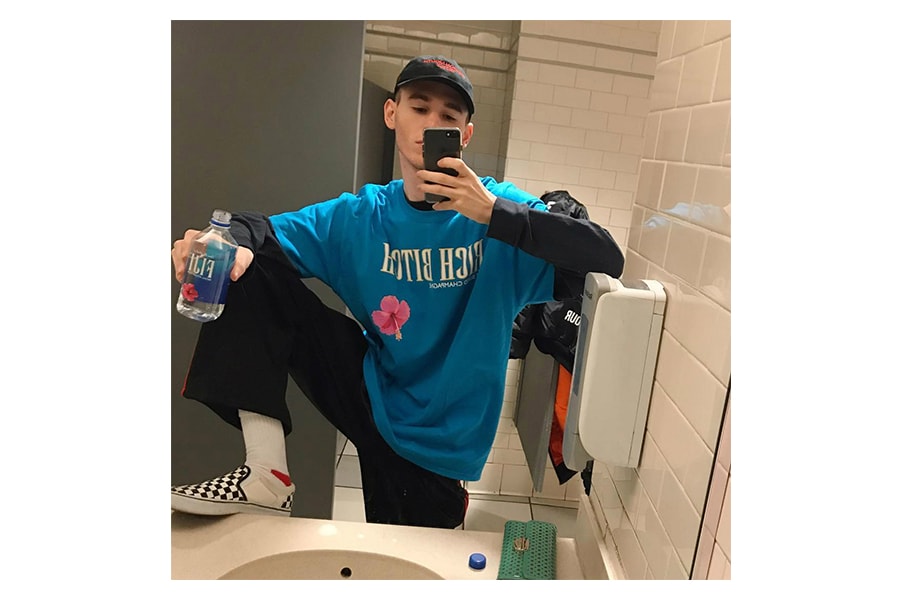 Your brand is heavily driven by Instagram culture. How would you describe the role of social media in your lives?
We think about social media as the most-watched reality show. What distinguishes social media from any other reality show is that we don't just watch it. We actively participate in it. We are the editors and producers of our feed. We decide what to show and what will end up on the cutting room floor. We take control over our image.
In our lives, Instagram is the main platform through which we present art-pop. It has become the world's largest "Museum of Contemporary Art," and everyone can showcase whatever they've got there. For better or worse, there is no curator to decide what is good and what is not. Instagram offers an exclusive opportunity to present your art next to Carine Roitfeld's, Miley Cyrus's or Lena Dunham's.
1 of 3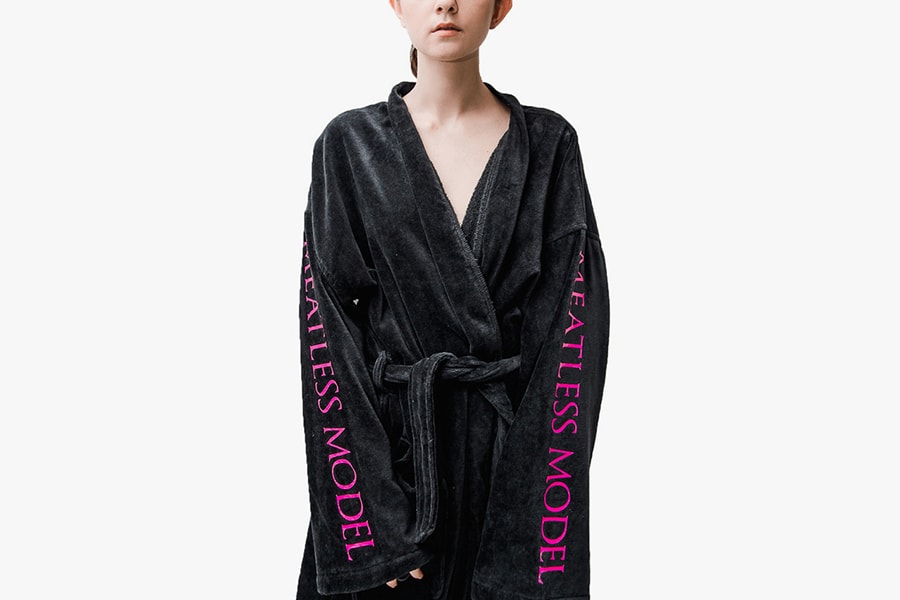 2 of 3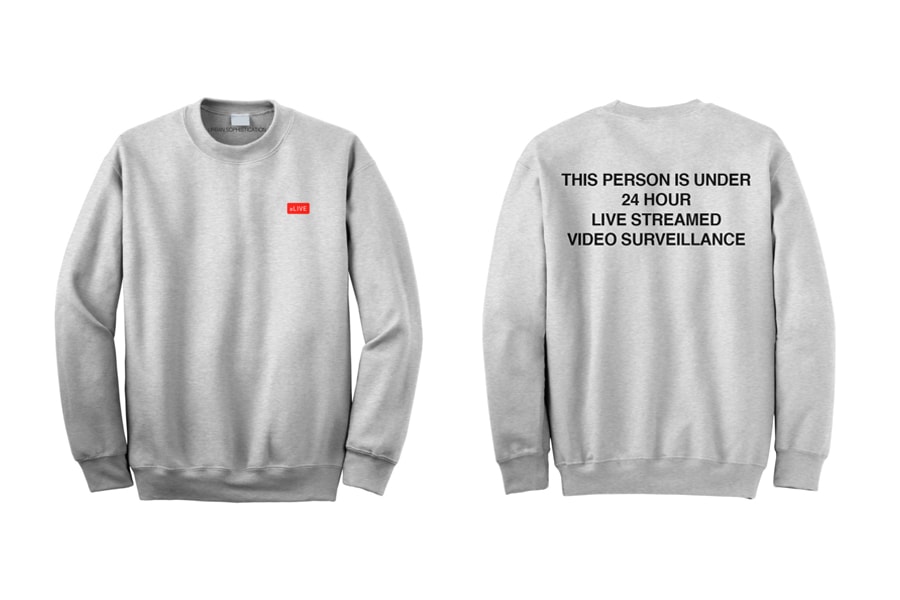 3 of 3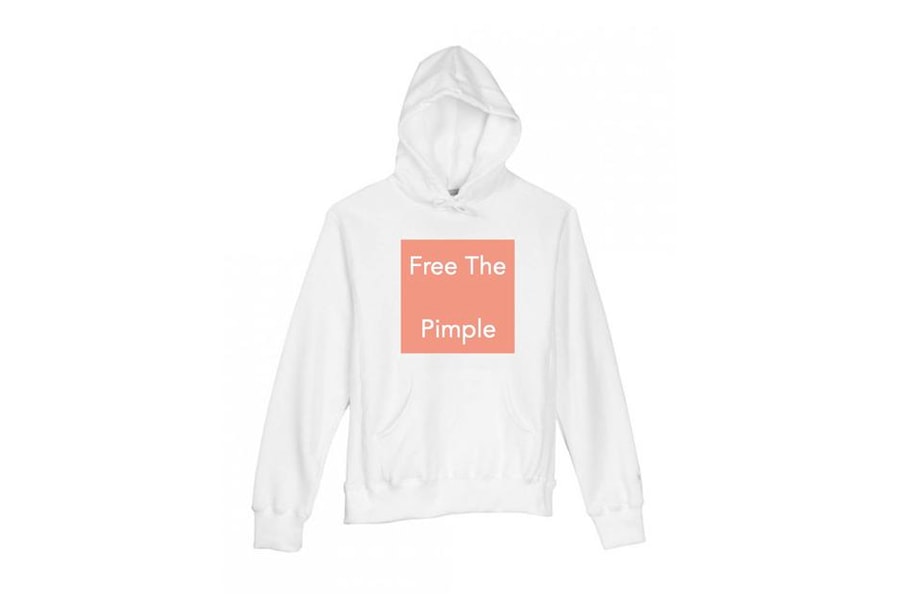 From the Meatless Model robe to the aLIVE sweatshirt, there always seems to be an element of social commentary in your designs. Would you say that's true?
Definitely. Rather than reflecting pop culture, our designs reflect on pop culture. The designs address different fashion industry topics and examine their relationship with pop culture, via issues like nude selfies, reality stars, and body image.
For example, the "Meatless Model" robe comments on the movement towards diversity in fashion. The rise of models such as Ashley Graham and Hari Nef marks a new era in the modeling industry. Still, it is early to determine whether this is just a trend or the beginning of a revolution. The robe highlights changes that are forthcoming, and reminds us that the focus should not be against a type of body, whether skinnier or fuller, but against having only one representation.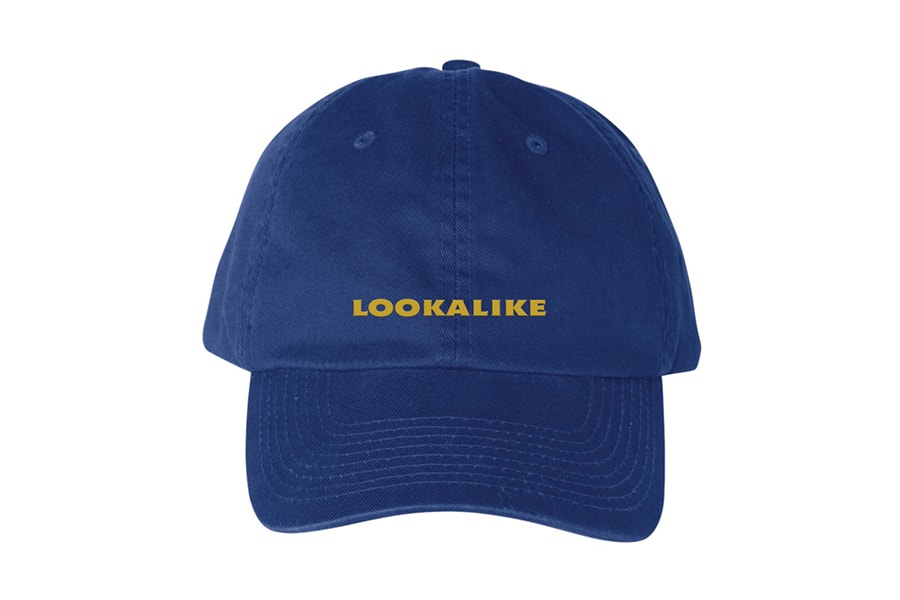 Urban Sophistication is quick in responding to the hottest topics in entertainment and fashion. Your LOOKALIKE cap inspired by the recent IKEA trend is a good example. How long does it usually take for you to produce a design from start to finish?
Our brand deviates from the seasonal collections releases. Each piece comments on a hot topic in entertainment and fashion, and altogether, the pieces form a wearable feed of pop culture. When we design, we try to think about how a current trend relates to a bigger social phenomenon. Sometimes it takes a couple of hours to come up with the design. In other cases, it can take months, especially when a phenomenon is hard to define.
The LOOKALIKE cap is inspired by the recent IKEA trend, but in a cultural aspect, the cap is a statement about a larger trend — the trend of following trends and ending up looking like each other.
1 of 4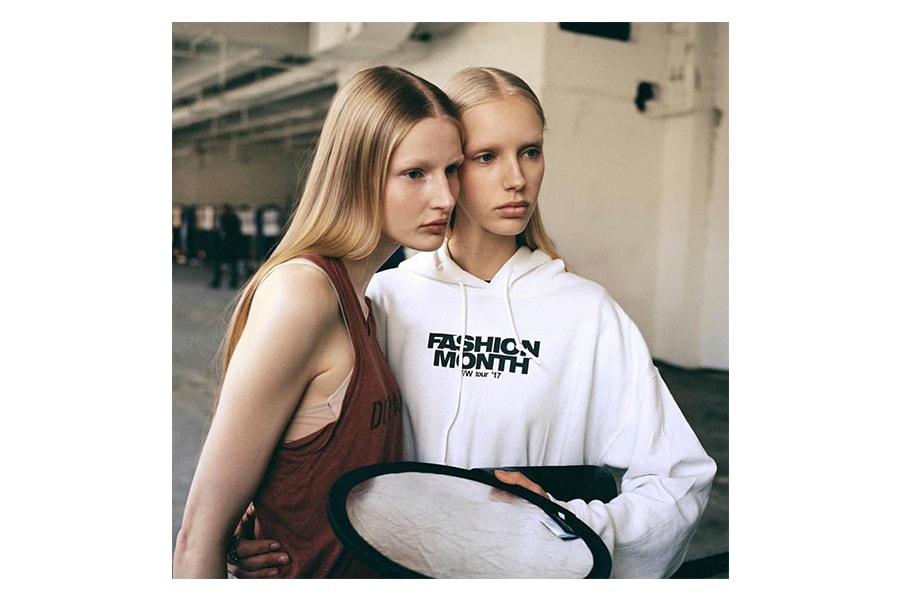 2 of 4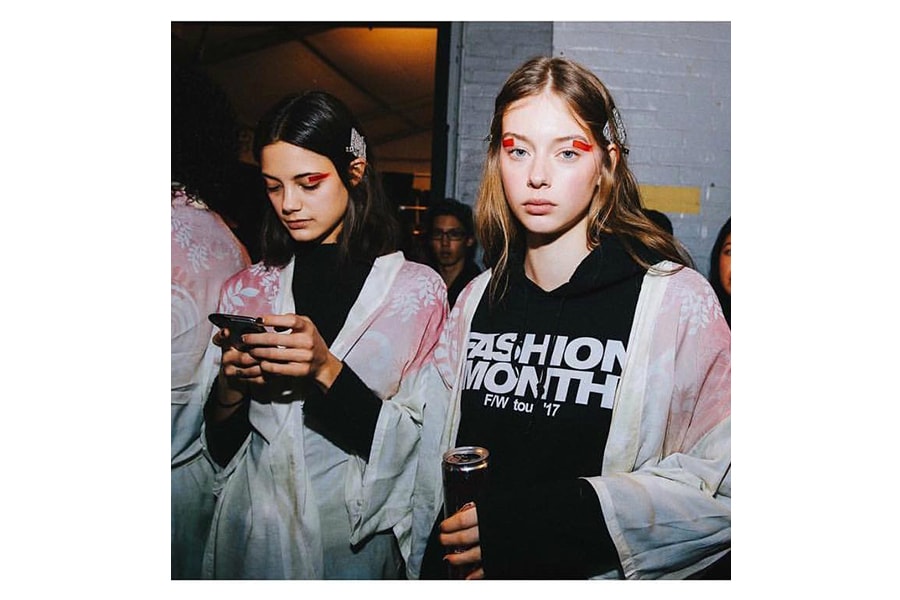 3 of 4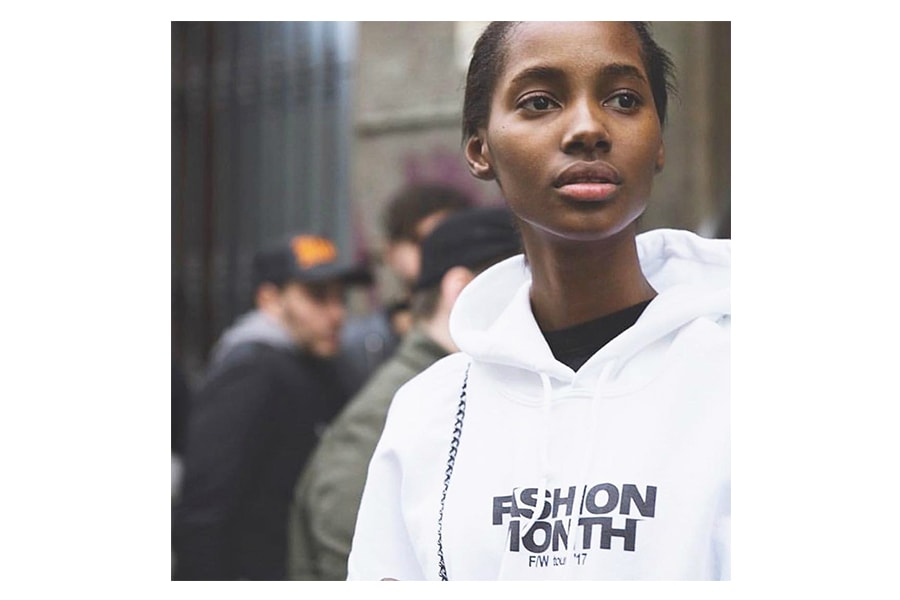 4 of 4
Out of all of your releases, which one are you the most proud of? Why is that?
The Fashion Month Tour hoodies that depict all of the Fashion Month dates are definitely our favorite. The word "Tour" indicates a journey. The hoodie is our way of saying "my love for fashion is not materialistic." Fashion is an experience. It stimulates emotions. It is a tour. We knew we hit a nerve with this design when it was embraced by the models themselves, including the likes of Thylane Blondeau, Lameka Fox, Marjan Jonkman and Isabella Peschardt.
So, how did you manage to get the Kardashians to wear your design?
Basically, Instagram stalking. We tagged Kris Jenner in our Kiss-themed Kris tee, which features her name in Kiss-themed font and the word "Momager" below her face. After that, Kylie thought it would be really cool if the whole family could surprise Kris with that T-shirt on Mother's Day. So, we sent it to Kylie and it happened.
1 of 2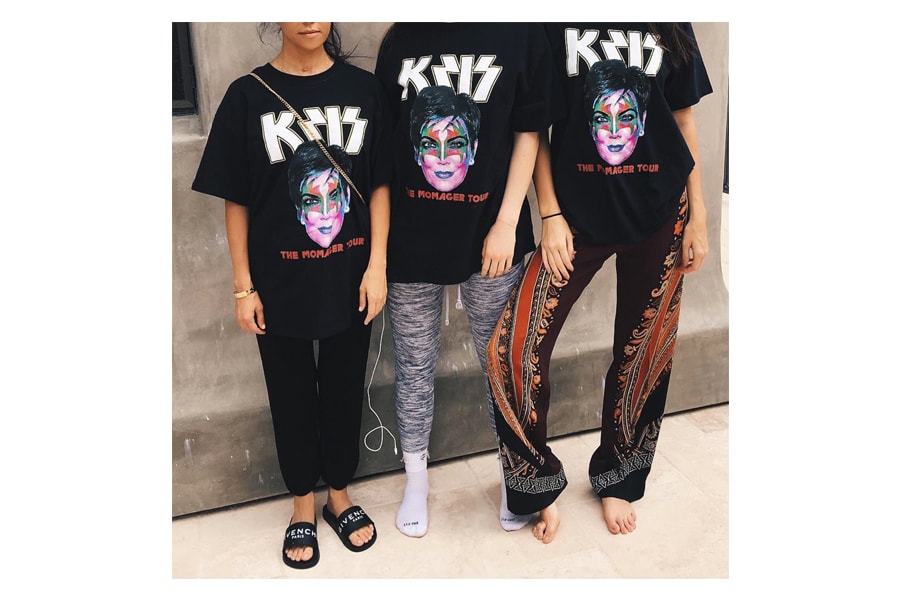 2 of 2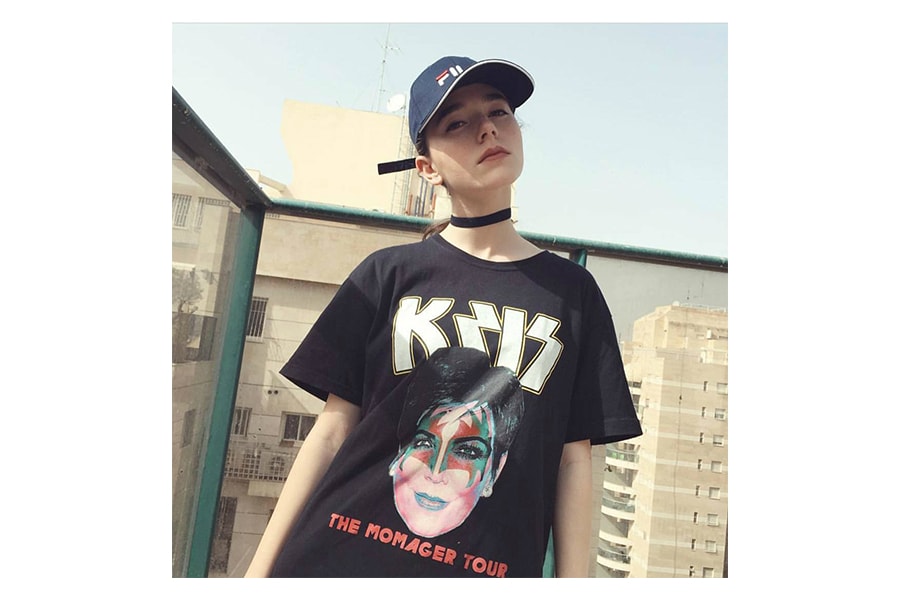 Who is your biggest style inspiration of all time?
Our mom — who symbolized power and effortless style — was our first muse. In terms of celebrities, stars who make every look seem cool and fresh are Rihanna, Zoë Kravitz and Kanye West. But most of all, it's the search for newness in different Instagram accounts that represent innovation, originality and creativity that inspire us.
If you could ever collaborate on a collection with any designer or artist — living or dead — who would you like to work with?
Can we go with a fictional one? The unborn child of Andy Warhol and Coco Chanel. Warhol transformed a $5 USD soup can to a $12M USD canvas. Chanel makes you look a million dollar with a little black dress. They both prove that art and fashion are far beyond material.
You launched your own brand almost two years ago when you're still teenagers. What is one lesson you've learned about managing your own company?
Don't be afraid to get it started. Be patient to make it last.
Image Credit

Urban Sophistication
Share this article