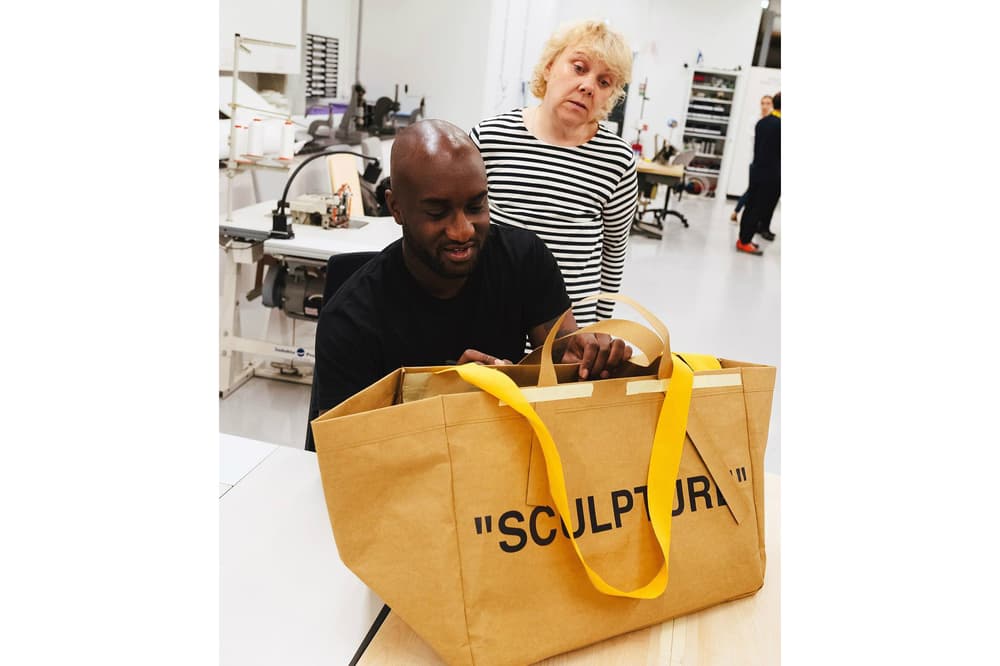 Fashion
Virgil Abloh of OFF-WHITE Has Designed His Own IKEA FRAKTA Bag
Watch him tease his IKEA collaboration.
Virgil Abloh of OFF-WHITE Has Designed His Own IKEA FRAKTA Bag
Watch him tease his IKEA collaboration.
Just last week IKEA teased an upcoming collaboration with whom we assumed was Virgil Abloh, and the Swedish furniture company has confirmed our suspicions. During Democratic Design Days IKEA revealed the partnership — a mission founded on experimentalism to approach home living for millennials. "I love working with the best in class of any genre," Abloh comments. "IKEA is a brand that spans generations – that stands for something. To give this collection a young approach and pay respect to that DNA is my goal."
Though actual details about what exactly the collection will bring to the table are still unknown, Abloh has taken the initiative to redesign the iconic FRAKTA bag, courtesy of OFF-WHITE. Watch him take the stage and talk about the collaboration at Democratic Design Days below.
Share this article