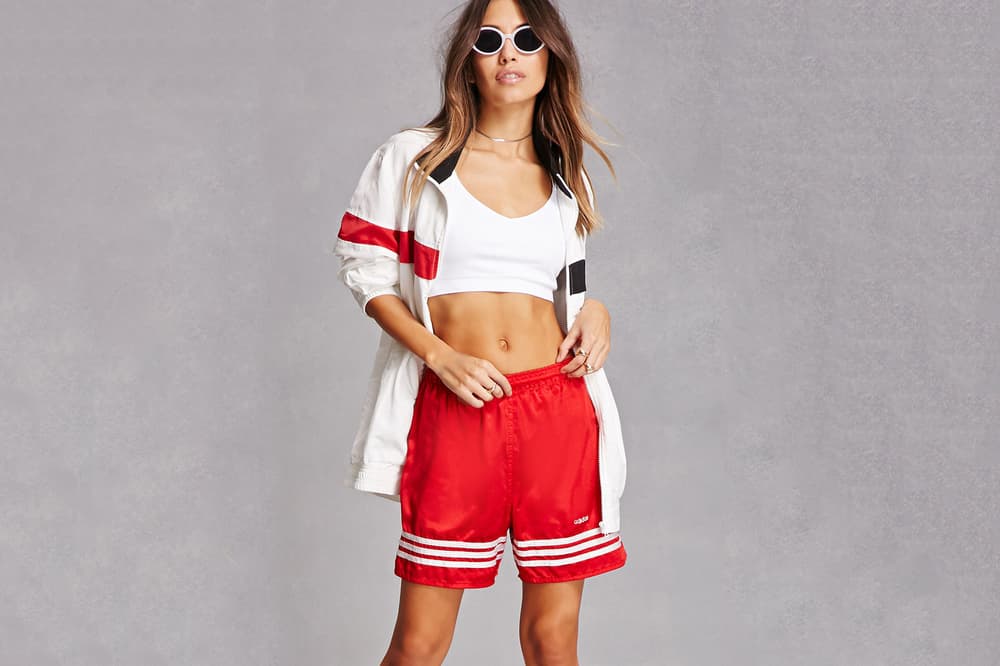 Fashion
The Stripes Saga Continues: adidas Is Suing Forever 21 Again
This time adi is calling out the counterfeit.
The Stripes Saga Continues: adidas Is Suing Forever 21 Again
This time adi is calling out the counterfeit.
After seeking legal protection against copyright infringement claims from Gucci, Forever 21 is in legal hot water once more, this time with adidas — again.
WWD reports the German sportswear company is suing the fast-fashion retailer for illegal use of its three-stripe trademark by not only creating apparel that is "confusingly similar" to the brand's own design, but it also asserts the fast-fashion company has been selling "repurposed adidas" pieces that are actually counterfeit on its site.
"Neither the infringing apparel and footwear nor the counterfeit apparel is manufactured by Adidas, nor [are] either of them connected or affiliated with, or authorized by, Adidas in any way. The infringing apparel and footwear and counterfeit apparel imitates Adidas's three-stripe mark (and, in the case of the counterfeit apparel, the Adidas wordmark and the badge of sport mark) in a manner that is likely to cause consumer confusion and deceive the public regarding their source, sponsorship, or affiliation."
adidas claims Forever 21 has breached a contract from a previous settlement agreement — as the two have been in a back-and-forth battle for years now — and is seeking unspecified monetary damages, disgorgement of profits from the merchandise in question, as well as enjoinment that the retailer stop infringing upon adidas' intellectual property.