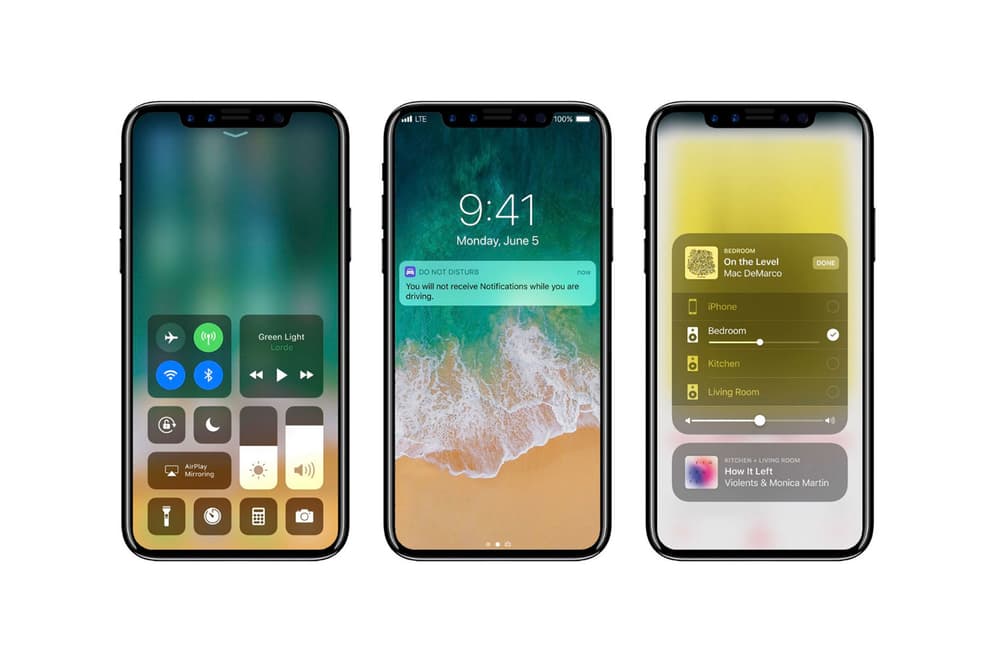 Culture
Here's Everything You Need to Know About the iPhone 8 So Far
Including the release date and price.
Here's Everything You Need to Know About the iPhone 8 So Far
Including the release date and price.
The iPhone 8 will herald a big moment in Apple history because it marks the device's 10-year anniversary. Rumors now predict a vertical camera, edge-to-edge display, and elongated Home button along with a bezel-less OLED display.
The release date is allegedly delayed to later on in the year, launching anywhere between October and December. The phone is said to start at $1,200 USD on the lower end, but will boast a massive technological overhaul, like wireless charging.
Read all the rumors below compiled by HYPEBEAST below.
Generation/Name
Expect the phone to be called iPhone 8. The iPhone 8 is also expected to be Apple's most high-end iPhone. The later phones are only expected to receive minor upgrades.

Design/Display
The iPhone 8 is expected to include a new OLED display and Apple has already signed a deal with Samsung to produce OLED displays for devices set to debut in 2017. OLED displays also boast truer colors, improved viewing angles and better contrast ratio.

Wireless Charging
Apple is working on long-range wireless charging technology, that rumors suggest could be implemented in iPhones as soon as this year, making it an ideal addition to the iPhone 8. By eliminating the headphone jack on the iPhone 7, the lightning port can now serve multiple functions and wireless charging is a logical next step.

iOS 11
Apple is set to release the latest iOS upgrade this September.

Release Date May Be Delayed
Reports have been stating Apple is struggling to get its Touch ID feature to work with the iPhone 8's edgeless OLED display. If Apple can't fix the problem by August, the company might have to scrap the feature altogether or push back the release date.

Release Date
For the last several years, Apple has released its iPhone updates in September, so we expect to see the iPhone 8 in September. KGI's Ming Chi Kuo states between October to November, while Apple's supply chain suggests it might not launch until December.

Other Features
The iPhone 8 could include more advanced biometric components including facial recognition using a new 3D sensor. Though such phones like the Galaxy S8 can already do this, this will mark an iPhone debut.

Price
Initial reports suggested the iPhone 8 would cost over $1,000 USD, making it the most expensive iPhone Apple has ever produced. A well-known Apple developer stated the phone would start at around $1,200 USD at the low end.
Share this article