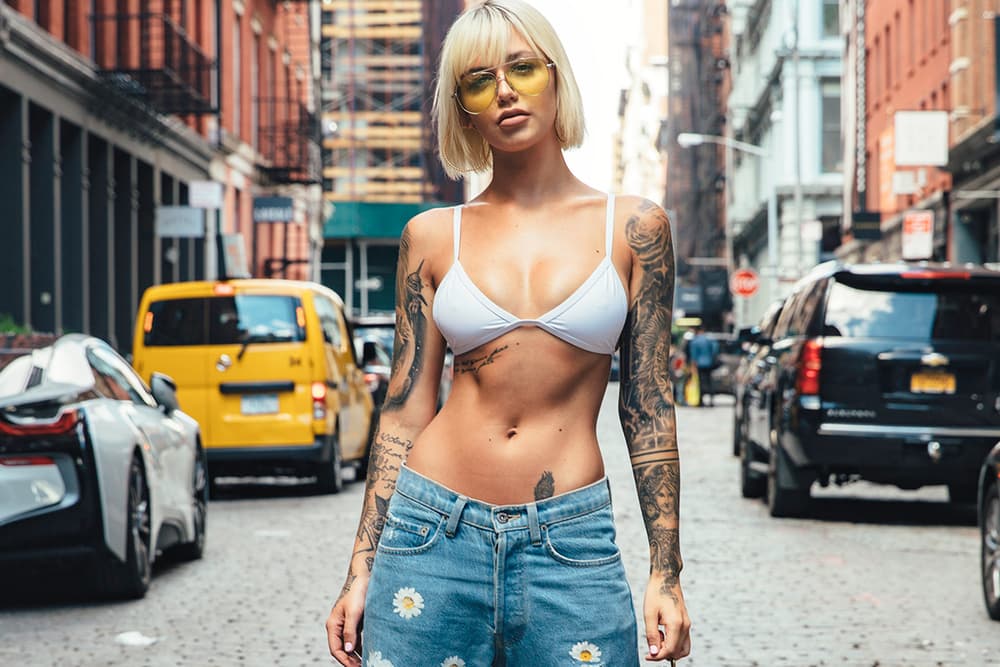 1 of 3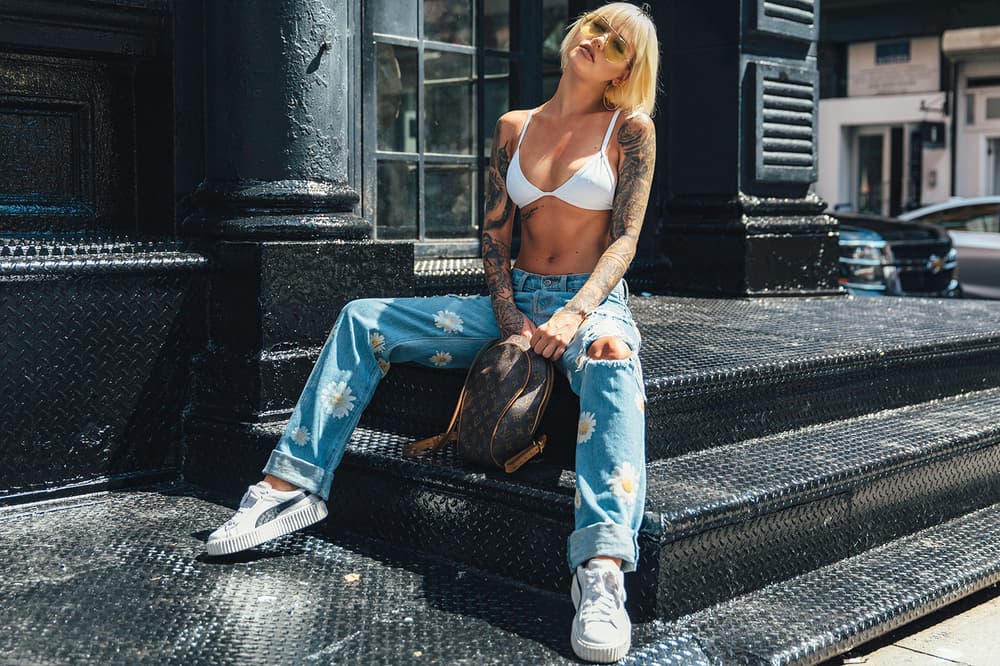 2 of 3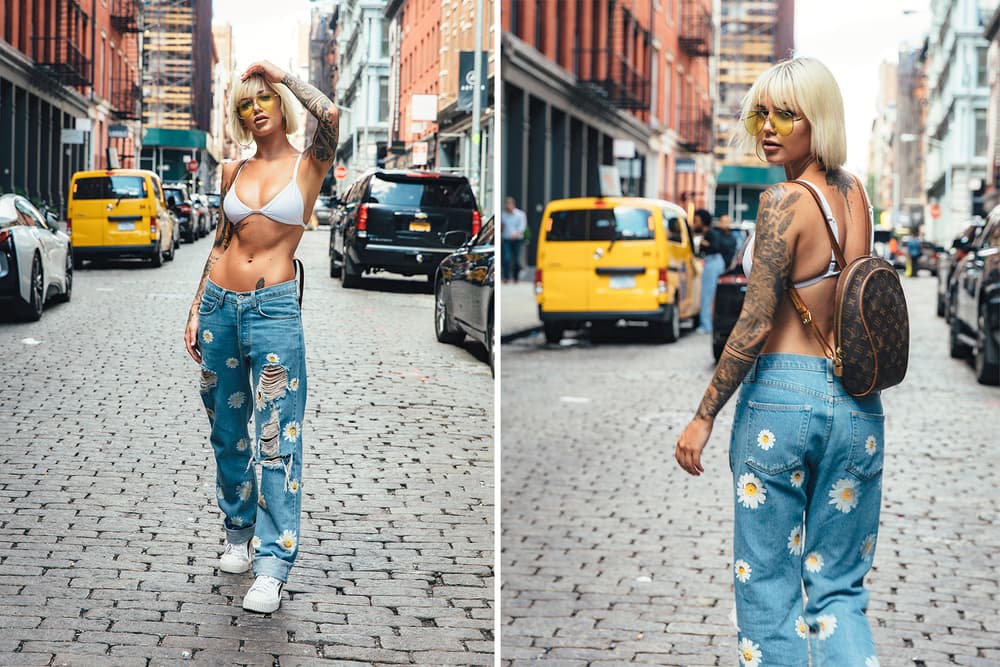 3 of 3
BAEwatch: Samii Ryan
A real-life girlboss.
Samii Ryan is a girl on the rise with an eye for the better things. The Pennsylvania native has built a career for herself using her high visual literacy to create content that sets the internet ablaze.
Her beauty literally stopped traffic on the busy SoHo streets but don't let the blonde fool you — she's got plenty of street smarts. She manages her business as an influencer, model and lead designer of her brand By Samii Ryan. It doesn't stop there: she also creates original content for her large YouTube audience sharing tips on style, beauty and lifestyle.
We caught up with the hustler to see how she keeps up with life's demands.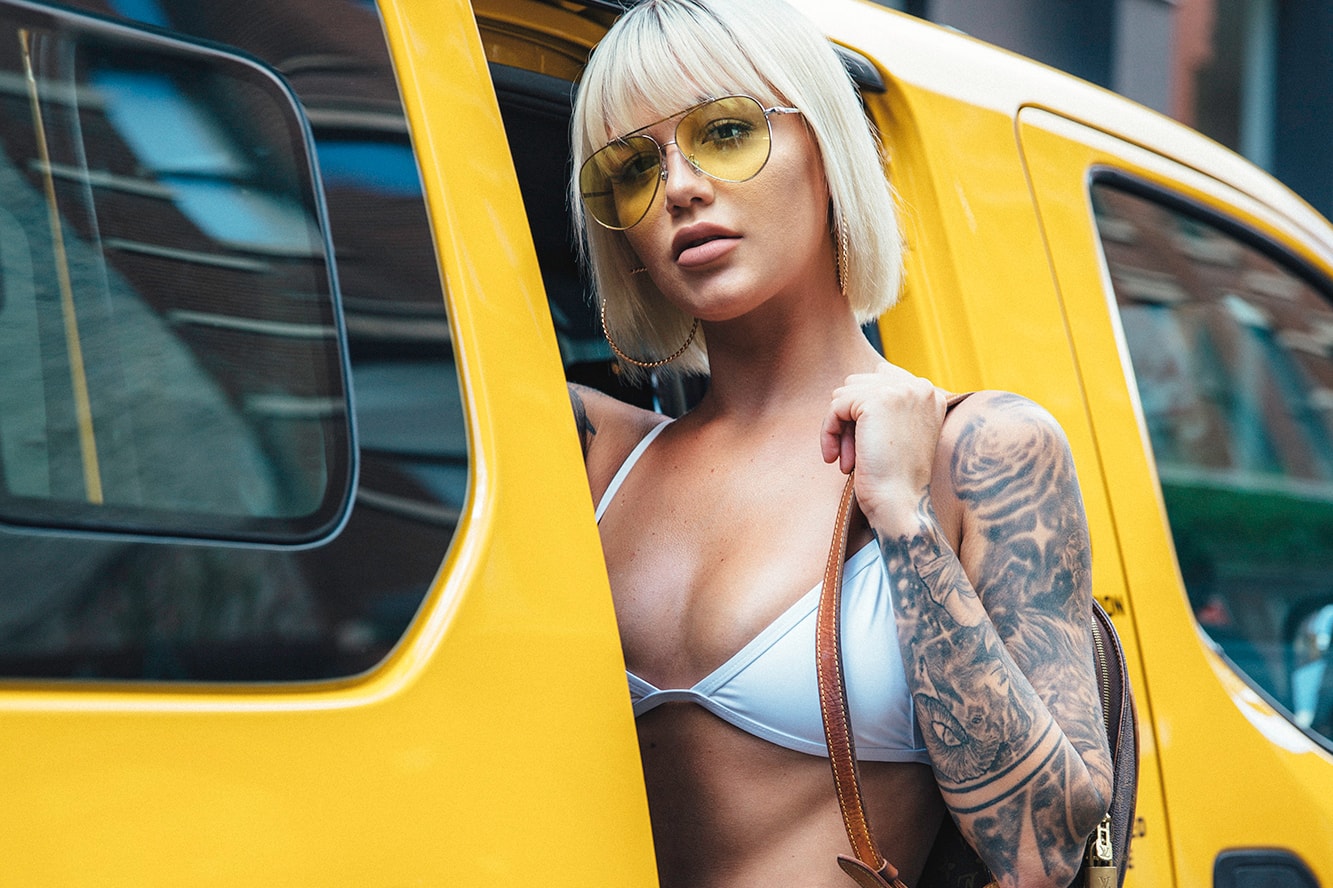 Tell us what it was like developing your line By Samii Ryan?
I began By Samii Ryan in 2009 after graduating high school. At that time, I was hand-making every accessory I sold and was blindly sending out pieces to celebrities and women in the music industry. I've had some sensational women wear my pieces including Kesha and Miley Cyrus. Soon after, my collection was picked up by Nordstrom and was in over 42 department stores nationwide. I used to vend at music festivals such as Warped Tour and Bonnaroo — I would go anywhere to get my spread my brand's name.
Unfortunately, my website was recently hacked this year while I was on a trip to Bali with my boyfriend for our blog, Him & Her Travel, and it definitely put an obstacle in place. We decided to completely relaunch By Samii Ryan and add some graphic tees, totes and hats to the collection.  I'm so excited because I've never sold clothing before and hopefully this graphic merchandise will eventually turn into custom cut-and-sewn pieces I can design myself. I have always had such a passion for creating unique pieces that others can style in their own ways. I can't wait to see where the future takes me with By Samii Ryan.
What is your inspiration for the collection's design?
I had so much inspiration for the design of the latest collection. I would put together mood boards and Dropbox folders filled with tons of images, quotes, people, fashion — anything that would inspire me. The 2017 summer line was inspired by the rebellious trendsetter, with a hopeless romantic twist. Phrases such as "50% tired, 50% horny" and "I spend most nights at home falling in love with the idea of you" can be seen across the collection's staples. For the trendy millennial, the collection embodies their fun loving spirit. For the person who has been burned, the collection also inspires strength and confidence to find love like never before.
"I feel like I have so many apples in my bucket but if you are happy with what you do, you never truly work a day in your life."
What's the average day look like for you?
I usually wake up at 7:30 a.m., lay in bed for a little bit and then hop out to make some coffee and breakfast for my boyfriend and I. After that I get ready and drive to work with my boyfriend because we share a creative office space together. I have a make-shift studio in my office including a pink backdrop with some studio lighting for my YouTube videos. I usually spend a couple hours filming and editing some videos and I'm always on my email. I also do content curation for a luxury brand named, St. John Knits. So I spend hours creating and collecting content we can incorporate in their social media feeds. We leave work around 6 p.m and cook some dinner, go to sleep and start it all over again. My schedule varies when I have a photoshoot or something but I am constantly working.
If you had to choose one pair of shoes to wear forever what would they be?
I have been wearing my Fenty x PUMA white creepers and I haven't taken them off since I got them. I also have them in the grey suede and I am equally obsessed. It is such a great shoe and super cute to style with mostly everything. Oh and most importantly they are very comfortable.
Which of your tattoos is your favorite? Why?
My favorite to date has to be my hand piece which was done by my friend Antony Flemming in London last year. I was on a trip with my best friend, and she was getting a piece so at the last minute I decided I wanted to tattoo my whole hand. It was a brash decision but I am so happy I did it. The artwork was inspired by all the regal gates and architecture I saw while on my first trip to London. My second favorite piece goes to David Bowie as the goblin king in The Labyrinth on my right arm.
1 of 2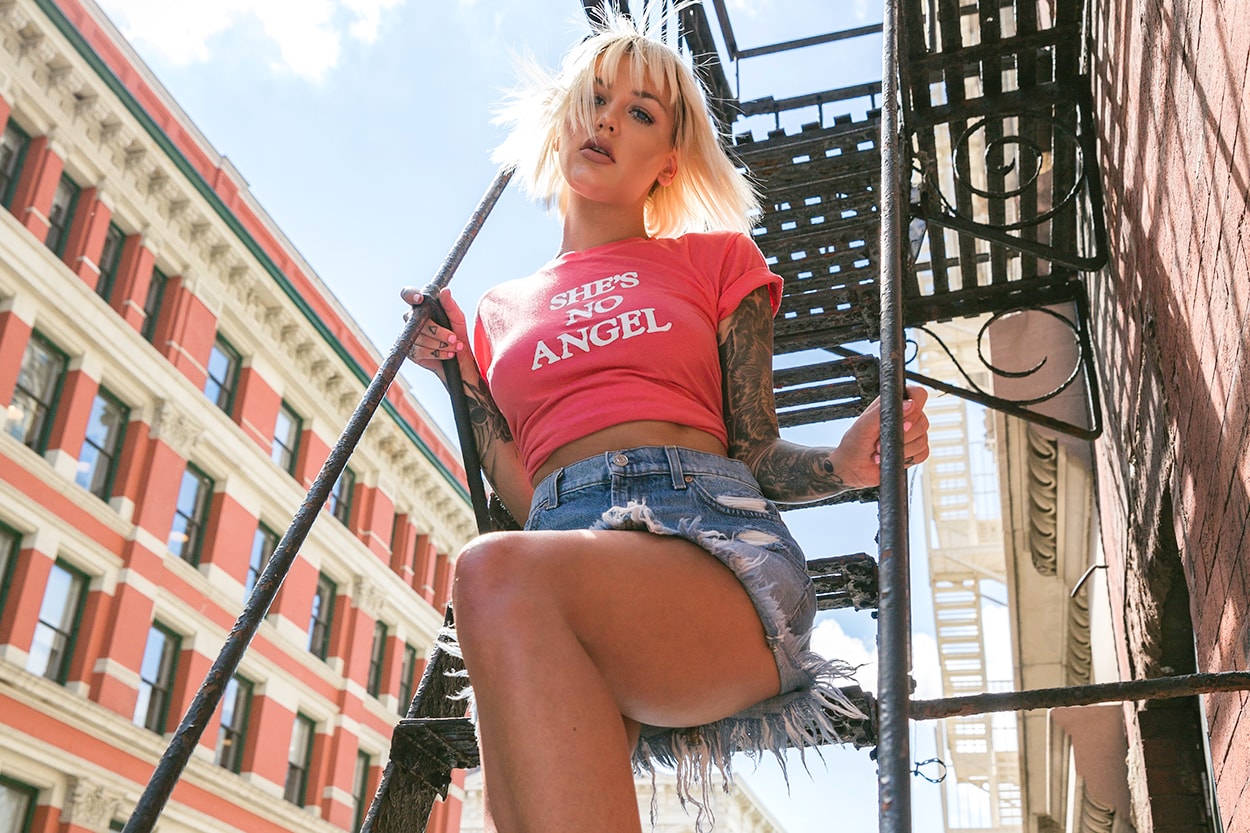 2 of 2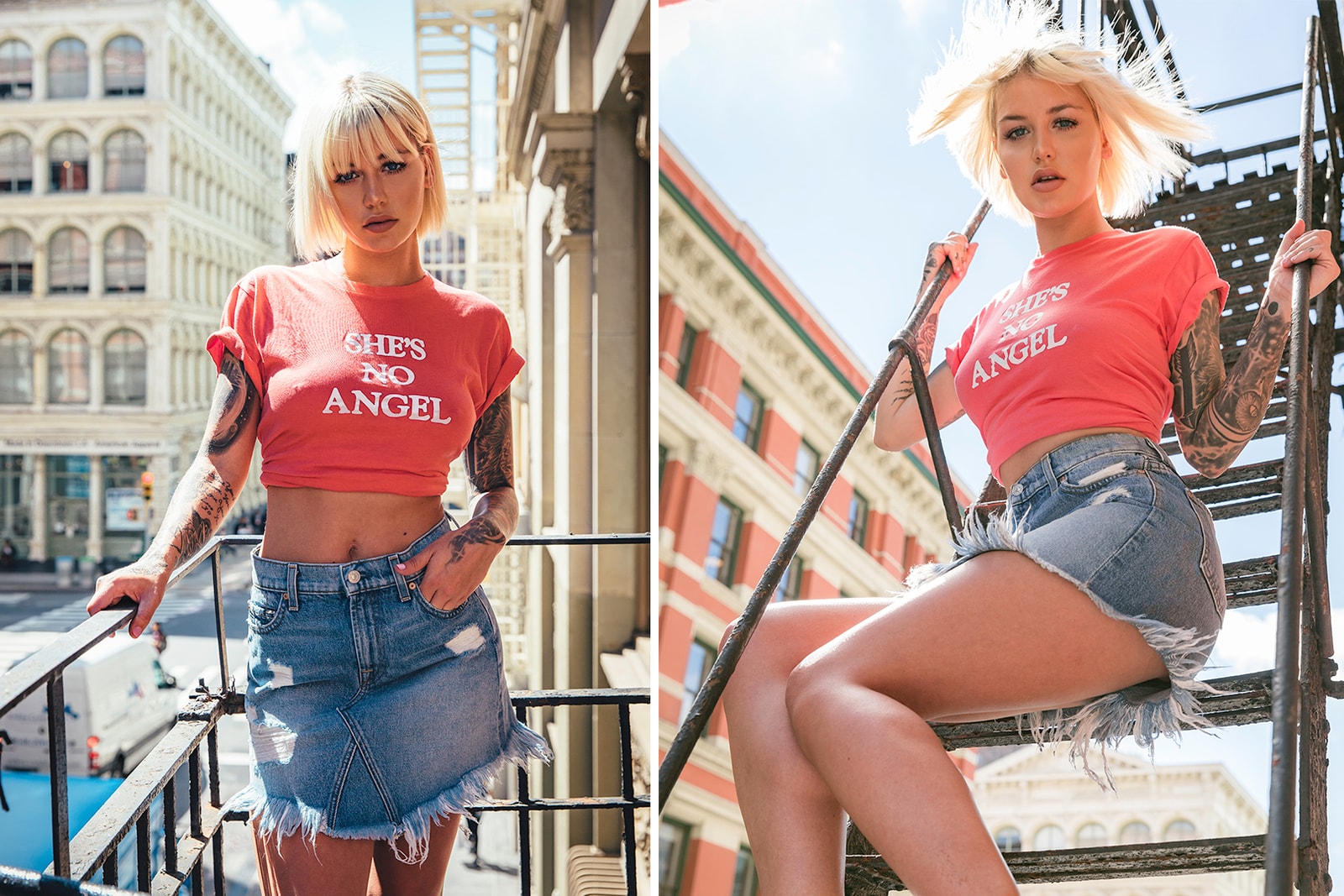 Can you give us five tips on developing a bomb Instagram feed?
Instagram has been such an amazing marketing tool for my career. It has helped me connect with my fans and create new ones. I always try to have high resolution content and try to incorporate photos in my feed that I know my following will like. I've tried so many different styles on my feed just to see what really works and I have found that sometimes when you try to constantly show yourself as someone else it just doesn't work. The best interaction and engagement I have with my fans is when I am truly being myself and able to express myself in a creative artistic way. Showing personality in your photos is a great way to show who you are on your feed. Coordinating colors is another amazing way to curate your 'gram.
What's one makeup item you can't live without?
I live for the Cover FX Clear Cover Invisible Sunscreen which I wear under all my makeup. It is so lightweight and airy that your skin is able to breathe and still get the protection from the sun's rays. I also love my Tarte Cosmetics Shape Tape Concealer which I sometimes just end up using multiple shades to contour and highlight my face. It is by far my favorite concealer that I have ever tried.
Can you give us some travel tips for the girl-on-the-go?
I am always traveling somewhere and I love it so much; however, being able to having patience is one of the most important travel essential. Throughout the years I would pack WAY too much and I have learned to organize my clothing and shoes neatly inside of my hand luggage. I also keep everything in smaller bags so I know exactly where everything is. I have been using the Calpak marble suitcases for my recent travels to Bali and to Boston. Always remember to bring headphones, supply yourself with some water and bring face wipes to take off your makeup on long flights. Sometimes on international flights I actually put a sheet mask on for 20-30 minutes to hydrate my skin.
1 of 2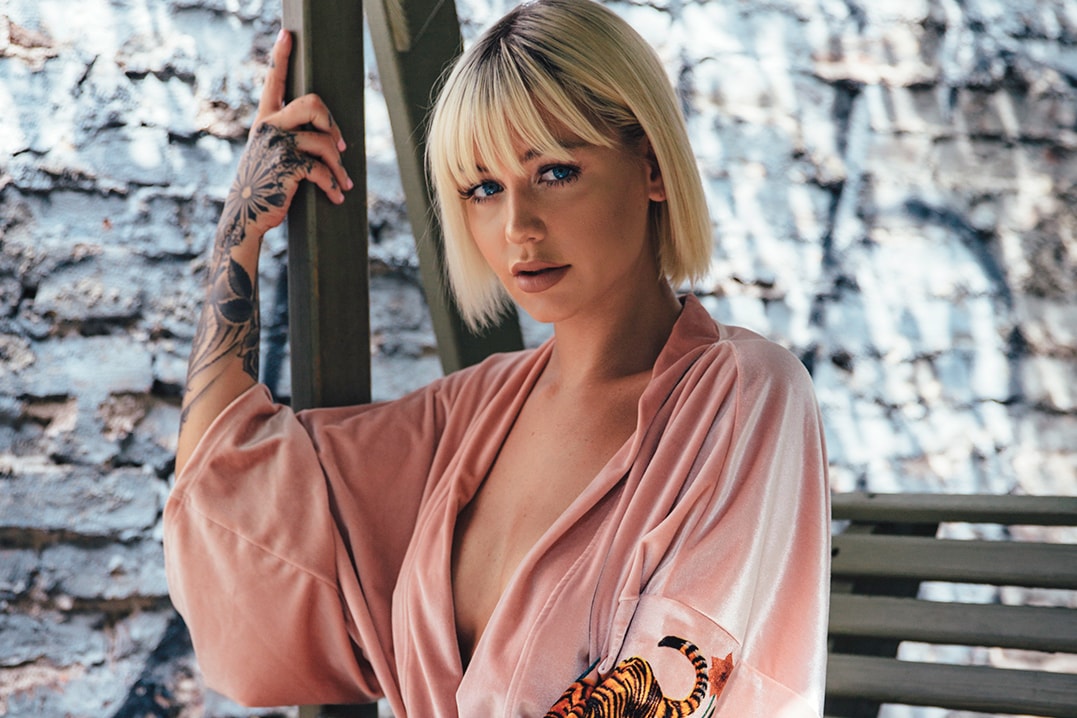 2 of 2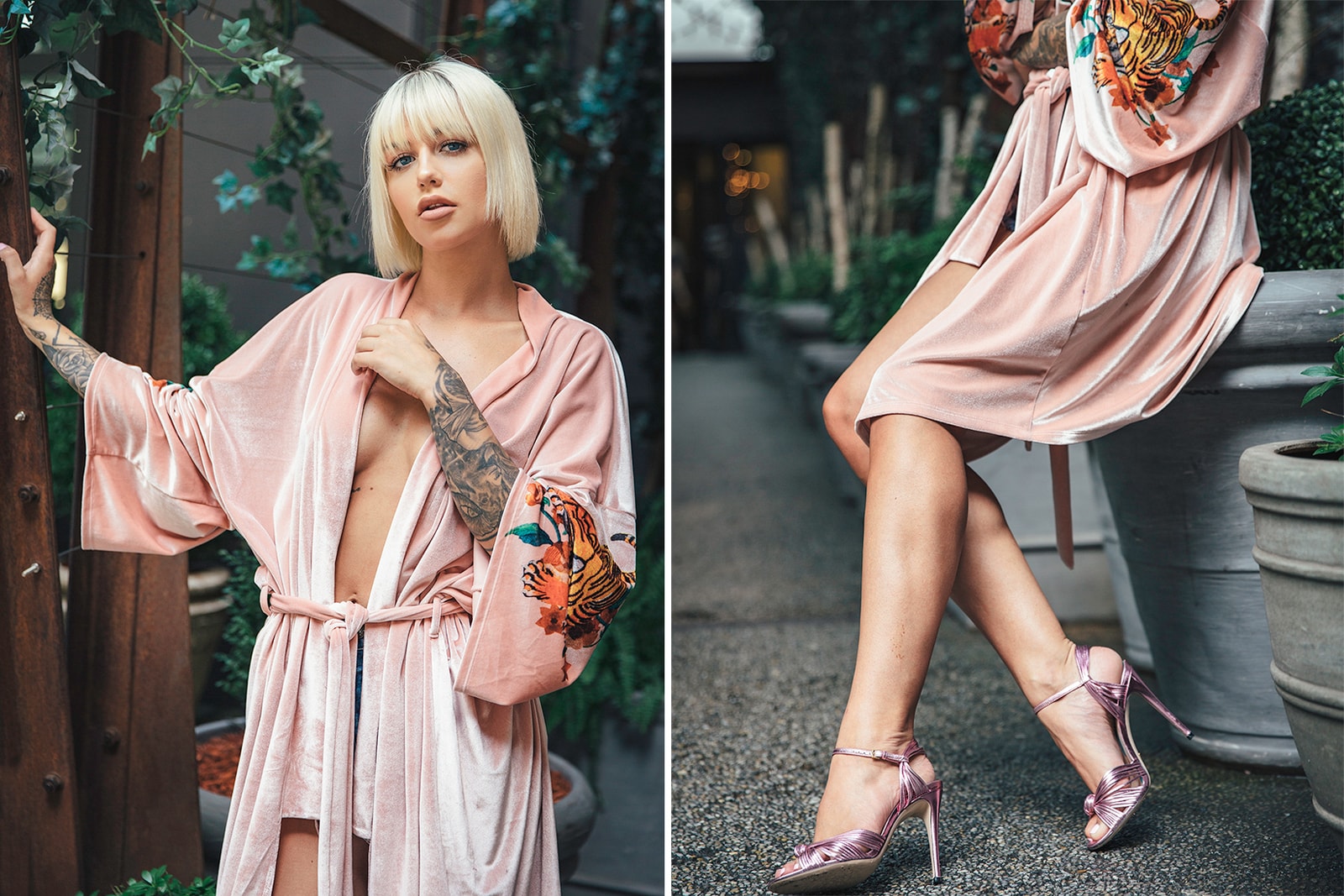 Aside from home what's your favorite place to travel to?
I have had an infatuation with Paris for such a long time. Each time I go I fall more more in love. Of course, I need to work on my French, but Paris is such a beautiful and romantic city. The last time I was there we stayed in a gorgeous suite in a five-star hotel and the balcony was over looking a breathtaking view of the Eiffel Tower. I've also fallen in love with Bali, Indonesia. It was one of the best trips I've had to date with Him & Her Travel. We collaborated with a resort and got to stay in luxury private villas for two weeks. It was unreal, sometimes I still can't believe we stayed in such beautiful places!
What are you listening to nowadays? Current favorite artist?
Currently I've been playing SZA over and over – her voice is just so magical and her whole album is amazing. If you haven't listened to Harry Styles new album it should be on your playlist, if you are into rock and roll. He really took inspiration from artists in the '70s and you can hear it in his new album. I'm also low-key a 14-year-old girl at heart so Bieber is always on my mind.
What projects are you excited about tackling next?
I am excited to start hosting more shows. I used to interview artists and bands for Buzznet a couple years ago and was able to meet some very talented individuals. I would love to host a show that incorporates music, fashion, and the power of a female. I'll just keep looking up towards the sky and see how far I can go up. I would really like to see By Samii Ryan in some new stores and to be able to access my fanbase on a more major level. I manifest so many amazing things in my life and sometimes in my mind it feels like I already rehearsed everything so its just show time in real life.
Photographer

Evan Phillip/@evyoptics
Share this article