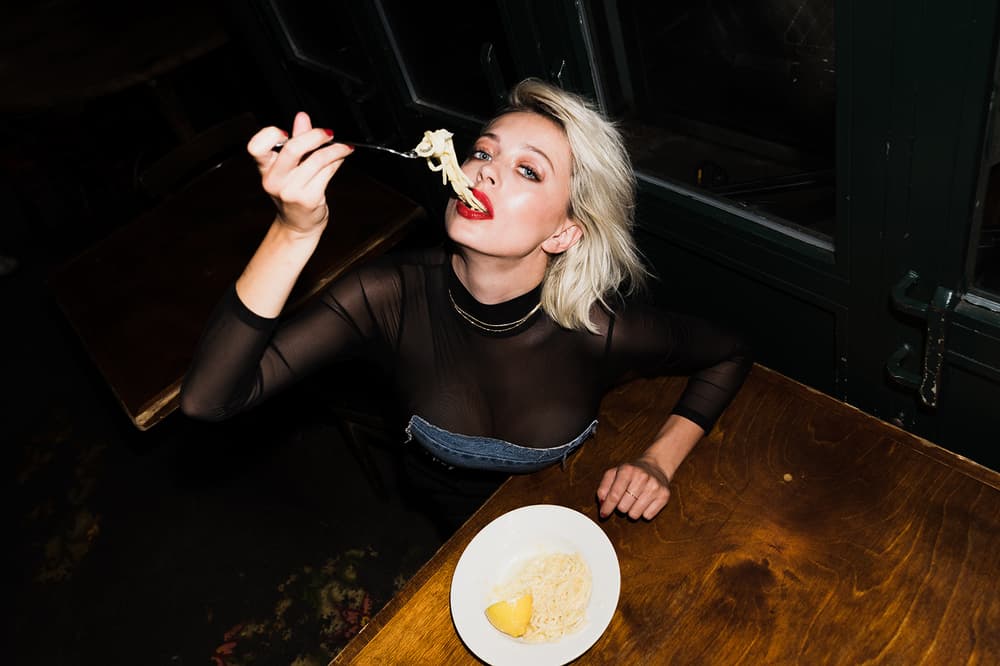 1 of 8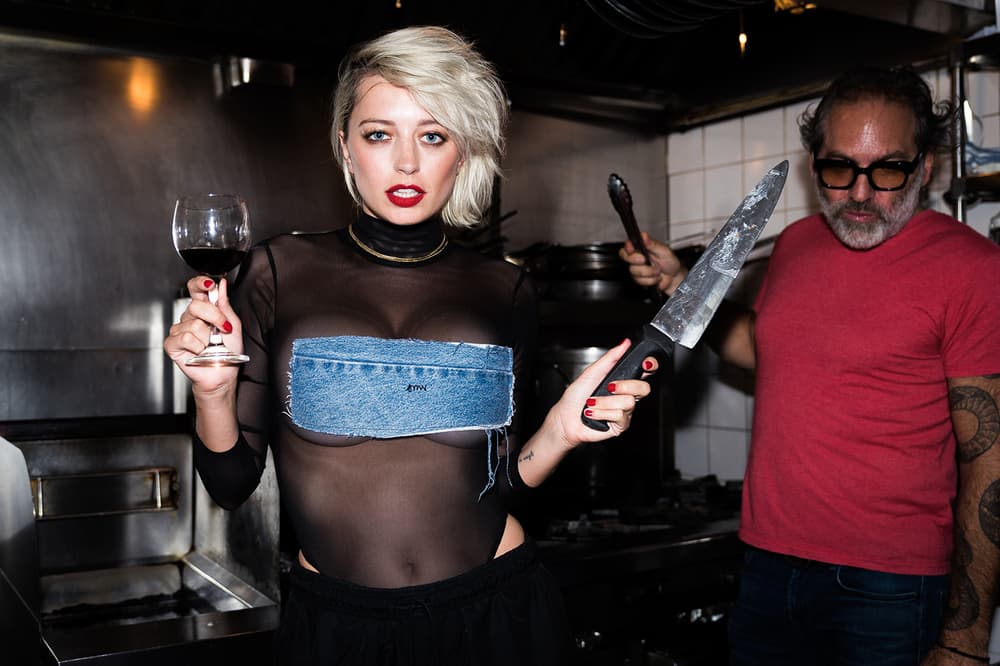 2 of 8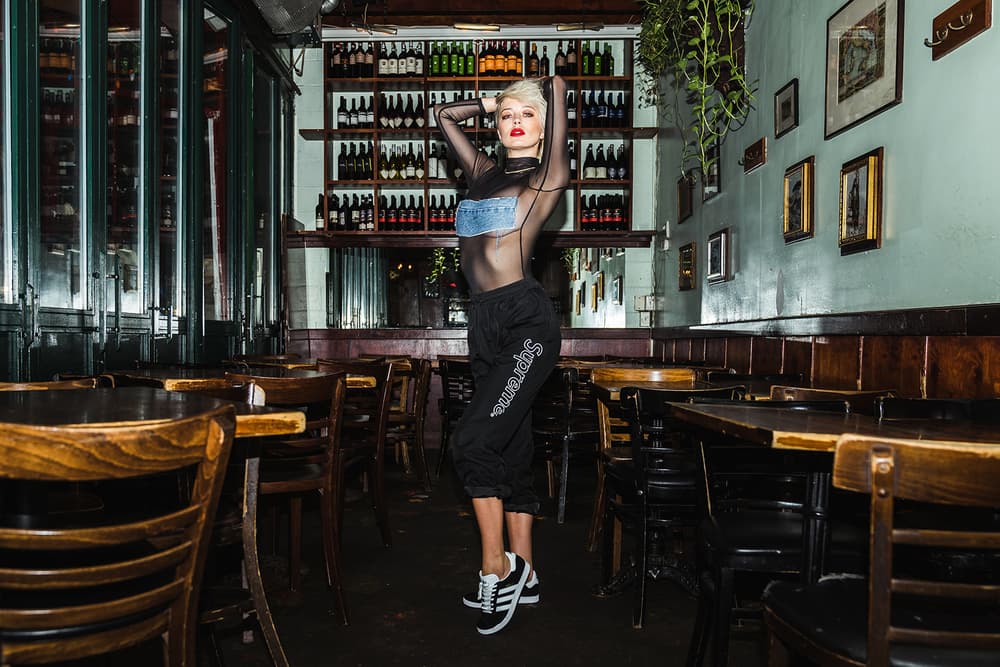 3 of 8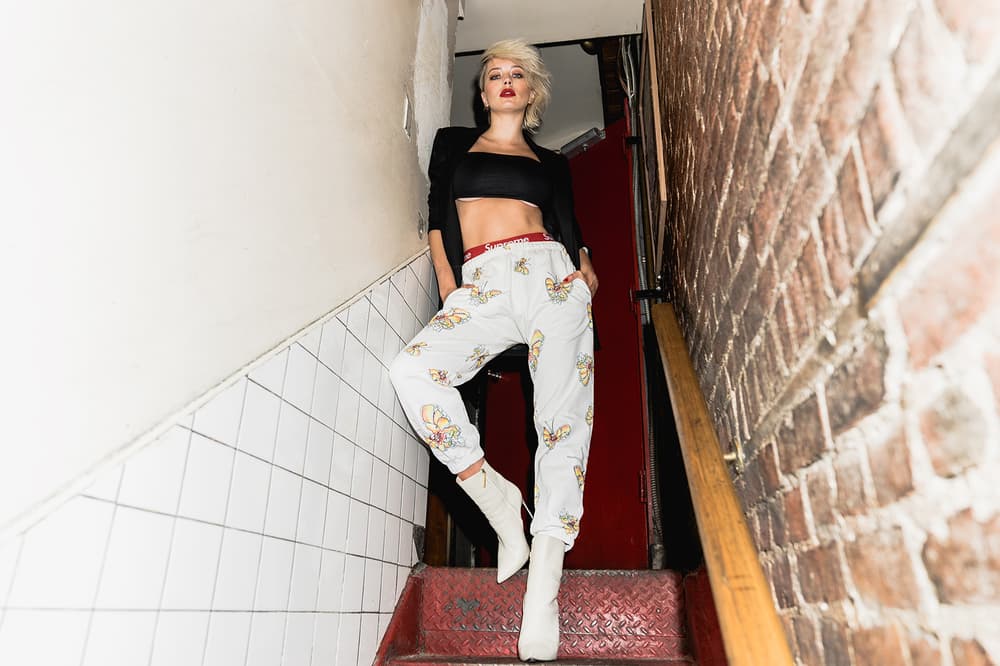 4 of 8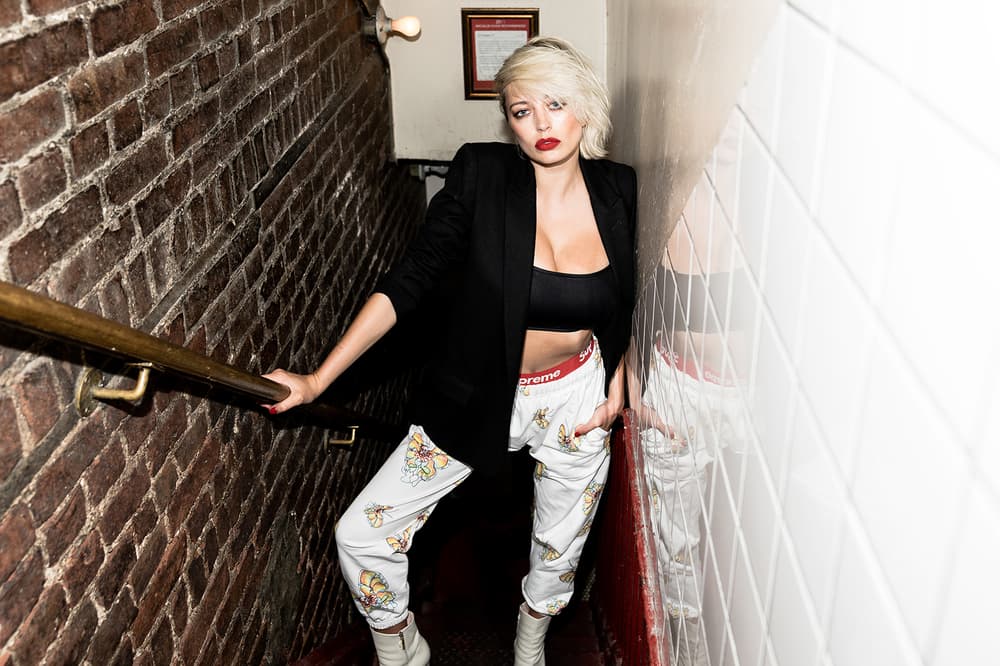 5 of 8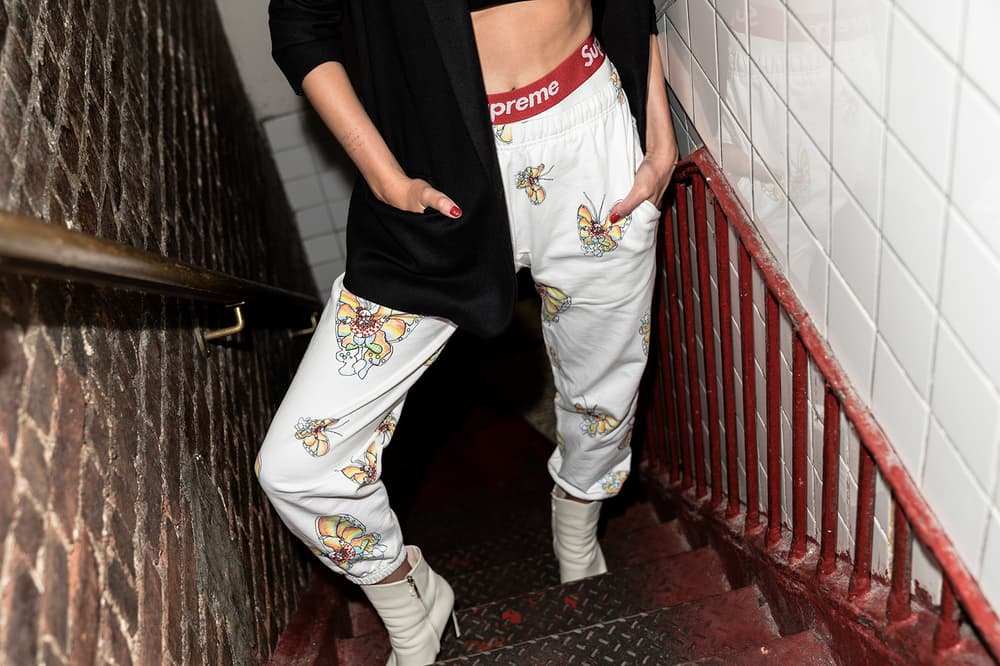 6 of 8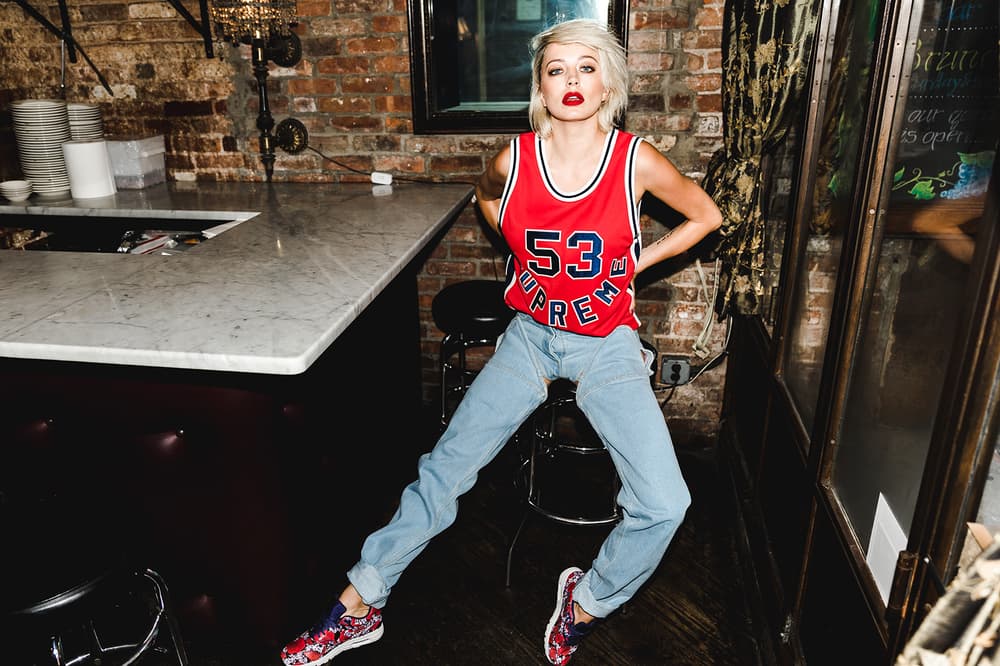 7 of 8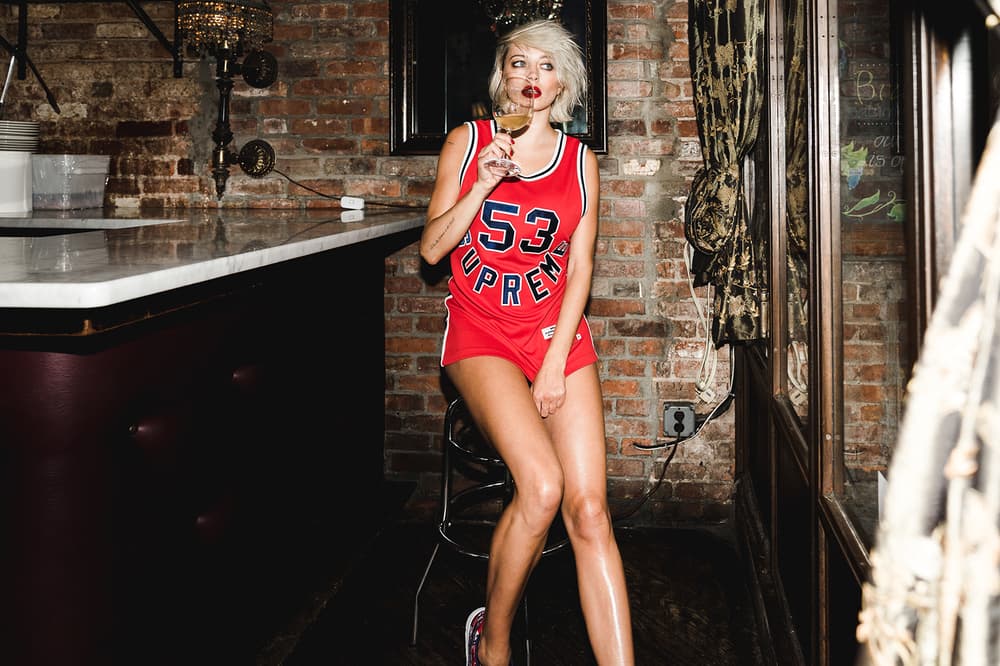 8 of 8
Spaghetti, Wine and Caroline Vreeland: How to Talk Wine Her Way
Carbs are a girl's BFF.
You may recognize Caroline Vreeland by her last name. She's related to the late Diana Vreeland – who happens to be her great grandmother – but Caroline is molding her own legacy.
During a recent outing to New York, the model and singer-songwriter took us to Lil Frankie's in East Village to indulge in wine and pasta al limone. You need only visit Caroline's Instagram to understand she's a "wino." Her bio line by Baudelaire reads: "Get drunk and stay that way. On what? On wine, poetry, virtue, whatever. But get drunk."
There's no one better to school you in a mini wine tasting lesson on the S's – see, swirl, smell, sip and swallow. There's the proper way to describe it, and then there's Caroline's way.
What's alcohol without a little naughty. Check out the Supreme and Sami Miro Vintage-styled editorial above and the video below and try your hand at your own descriptions next time you drink.
Lil Frankie's
19 1st Avenue
New York, NY 10003
Image Credit

Eddie Lee/Hypebae
Make-Up

Nina Soriano
Share this article