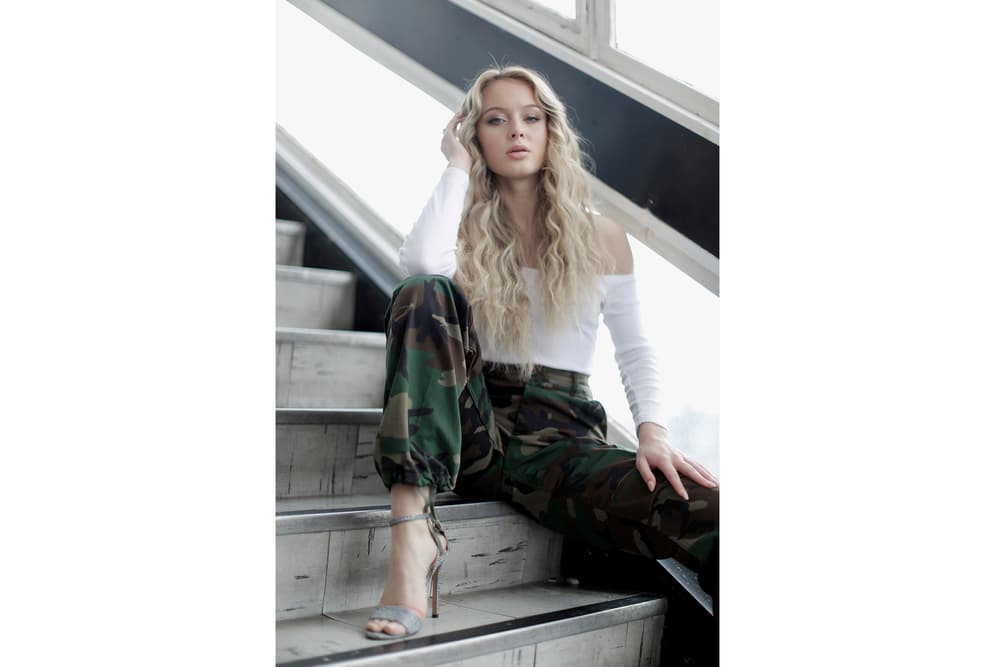 1 of 6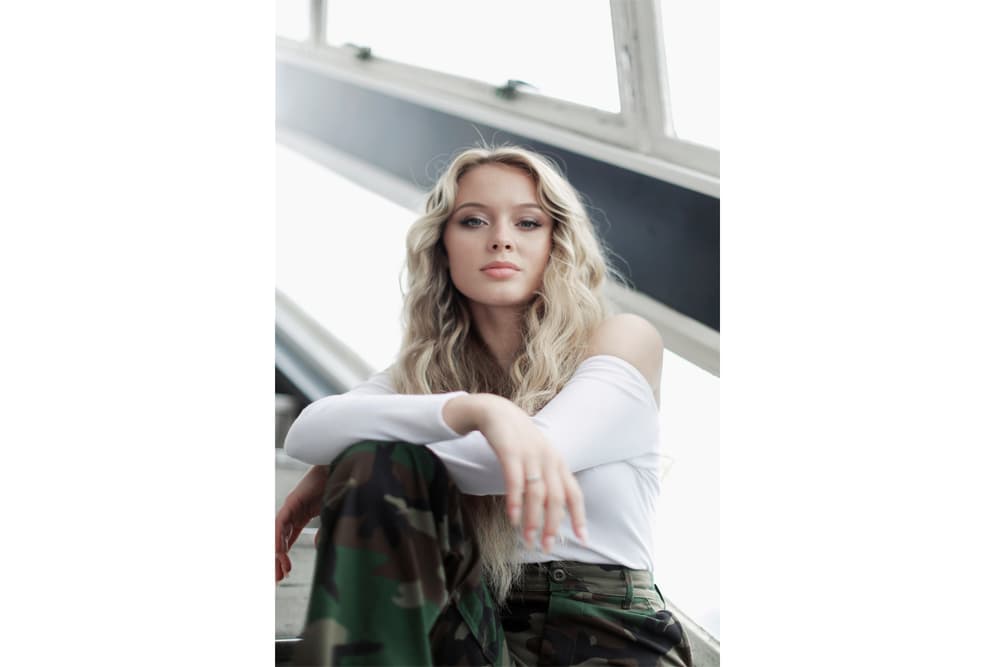 2 of 6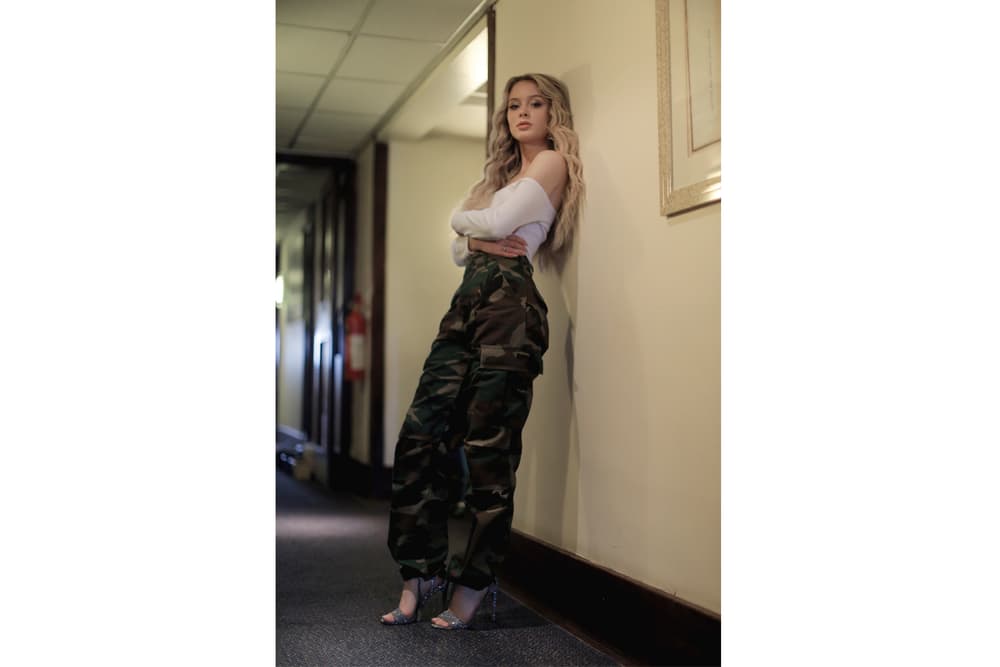 3 of 6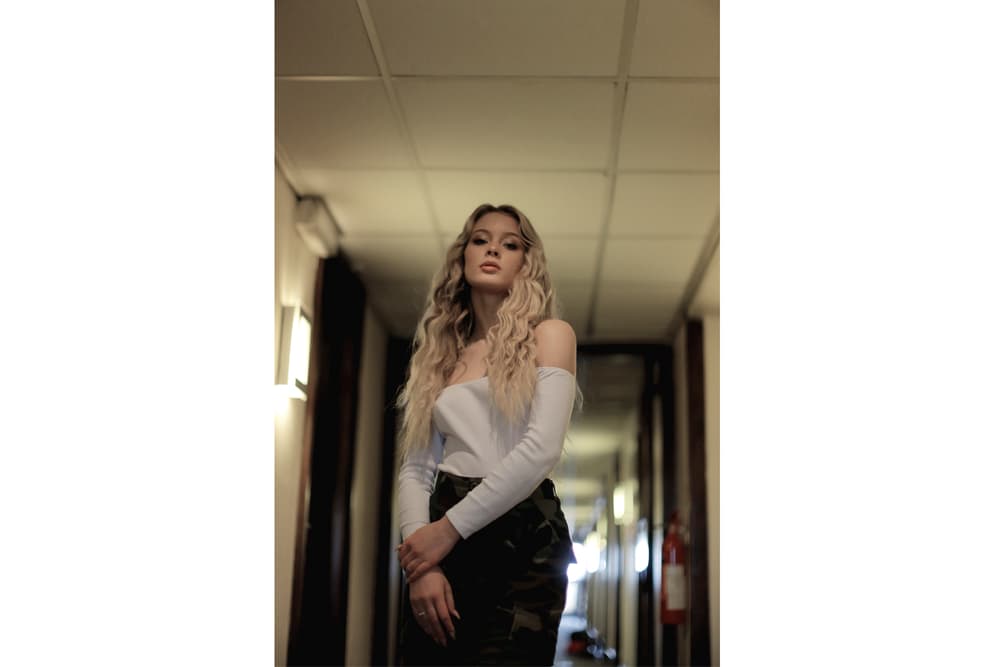 4 of 6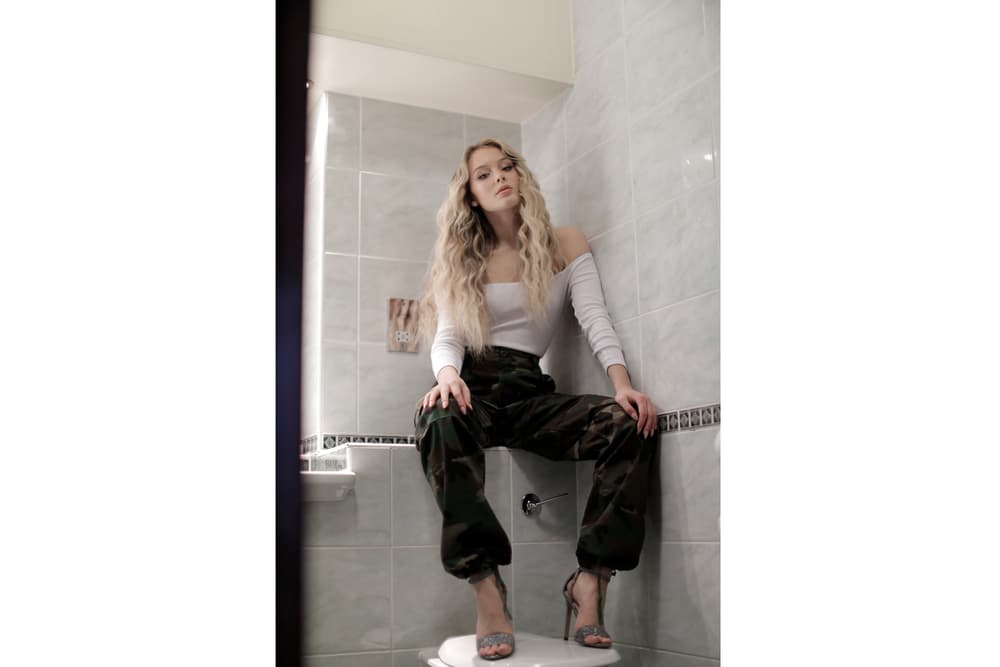 5 of 6
6 of 6
Music
We All Need Zara Larsson to Be Part of Our Girl Gang
Find out why in our HYPEBAE-exclusive interview.
We All Need Zara Larsson to Be Part of Our Girl Gang
Find out why in our HYPEBAE-exclusive interview.
Zara Larsson is an enigma. That may seem paradoxical for someone who's so outspoken and carries the stage presence and charisma of someone much, much older than her 19 years, but she is. Despite touring around the world, creating one chart-topping song after another, she still lives at home with her family in Stockholm, Sweden. Regardless of the fact she is one of the biggest pop stars of the moment, she still fangirls over Beyoncé, Nicki Minaj and Rihanna to the same extent that many now idolize her. And although she likely has designers lining up around the block, desperate for her to wear their pieces, she still just really loves Topshop. Zara really is just your typical teenager, except that beyond that cartoonishly cute exterior lies a huge personality and an even bigger voice.
After captivating the hearts of a nation at 10 when she won Sweden's Got Talent, Zara lied low and refined her voice and her persona until she was ready to make her center-stage debut and with the release of smash-hit, radio-friendly singles like "Lush Life" and "Ain't My Fault." It's safe to say that this magnetic singer/songwriter is finally ready to take the music industry, and the world, by storm. HYPEBAE recently caught up with Zara in London to talk about her debut international album, honoring the girl code and where on earth she gets the confidence to always speak her mind.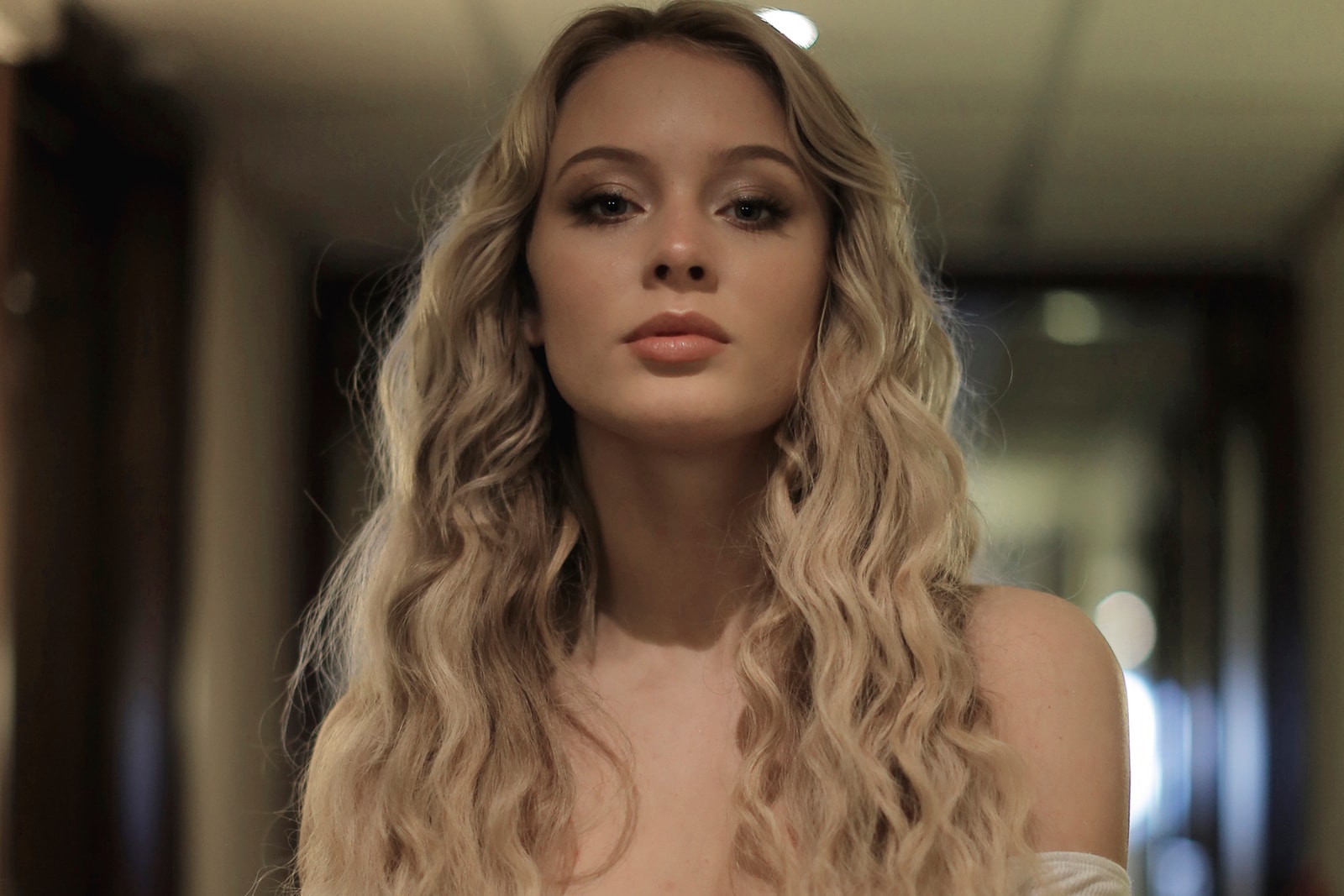 You just dropped your debut international album – which was surprising to us because it feels like you've been around for such a long time. How does it feel to finally put it all out there?
It feels really good because I've been working on it for quite a long time and I've been releasing so many singles throughout the years, so it's nice to have a full body of work. Every time I release a new single, people are like "This doesn't sound like your last one!" so I feel like the album kind of ties it all together in a way.
You adapted your song "Ain't My Fault" so it wasn't about stealing another girl's boyfriend,which it initially was. Do you think it's important that other female artists also consciously make decisions like that?
I just felt that it wasn't really speaking for who I am as a person. Me and MNEK wrote it in two hours just because we had some extra time on our hands and we wanted to do a fun song. I never planned on it being released so when [the record label] said "Oh my god, we love it!" I was just like "Nah. No I can't." I can't stand on stage and sing that song and in the same breath talk about how it's important for girls to support each other and why it's important to be a feminist. It didn't make sense to me. I just had to pick a side and I went  for the girl code.
Speaking of the girl code – you spend a lot of time out on the road, do you have a strong circle of female friends around you?
The majority of the people I work with are women, so that feels really good. The person who does my sound is a woman, my tour manager's a woman, all my dancers are girls. I have three people in my band though, who are guys. I would like to have an all-girl crew but I've been working with my band for such a long time – I can't fire them, I love them so much! I think it's really important to work with a diverse group of people but especially women. When it comes to doing sound, doing lights, producing shows – they're not as common and I really want to support women in the industry.
It's important for girls to support each other.
I know that much like us, you're a huge fan of Queen Bey, so it's safe to say if you could form your own ultimate girl gang, she'd be in it, right? Who else would you pick?
[Zara takes out her phone and shows us the back, which has a sticker of Beyonce, Rihanna, and Nicki Minaj] I got this sticker from Giphy. They're my favorite three. I just love them, they're the best [kisses sticker].
As a young woman in your position, you're inevitably seen as a role model for many and you never seem scared to speak your mind – where do you find the confidence to be able to do that?
I've been really lucky when it comes to my family and friends – if I didn't have supportive family or friends then I would never have the courage to speak up or to talk about my opinions and be strong enough to not care if people say mean things to me. It's really important to just support each other so I'm super thankful that I have my friends and family because I really feel like they made a good foundation that I could build on. If I didn't have them I don't think I would have the confidence.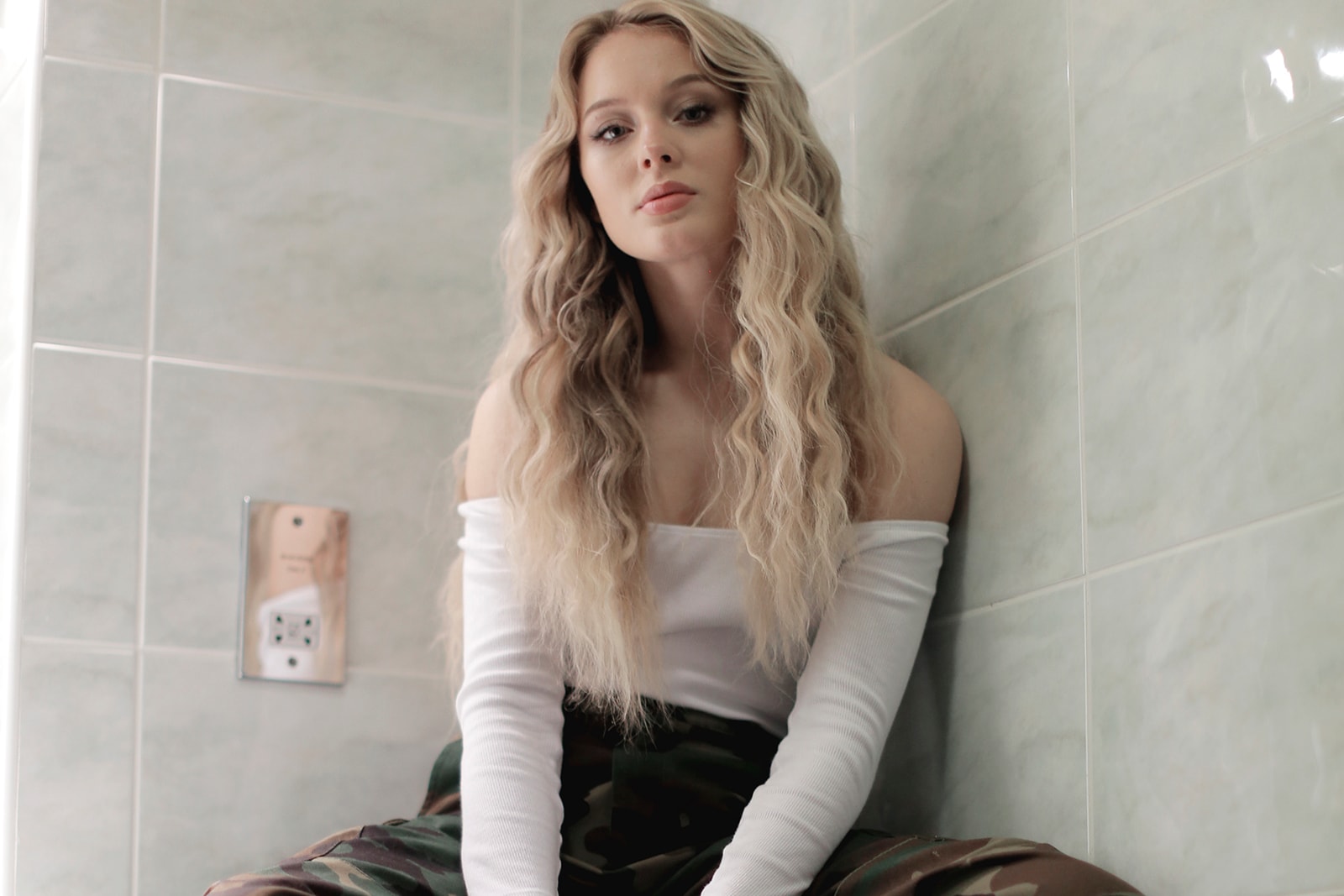 2017 has been pretty busy for you so far, with the album release, fronting a campaign with Nike and collaborating with H&M – what does the rest of the year hold in store?
I'm doing a lot of festivals this summer and then hopefully this fall I'll do some more solo shows. I'm also about to record album number two.
Sounds like you never have a day off! What do you like to do when you finally get some me time?
I have a day off tomorrow! I'm just going to go to Topshop. I love Topshop, especially here in London. I'll maybe go to a spa, I'd spend all my money on spas if I could. I will definitely sleep in and have a really late breakfast – usually when I'm off I don't really get out of bed until 2 p.m.
Image Credit

Sophie Jones/Hypebae
Share this article