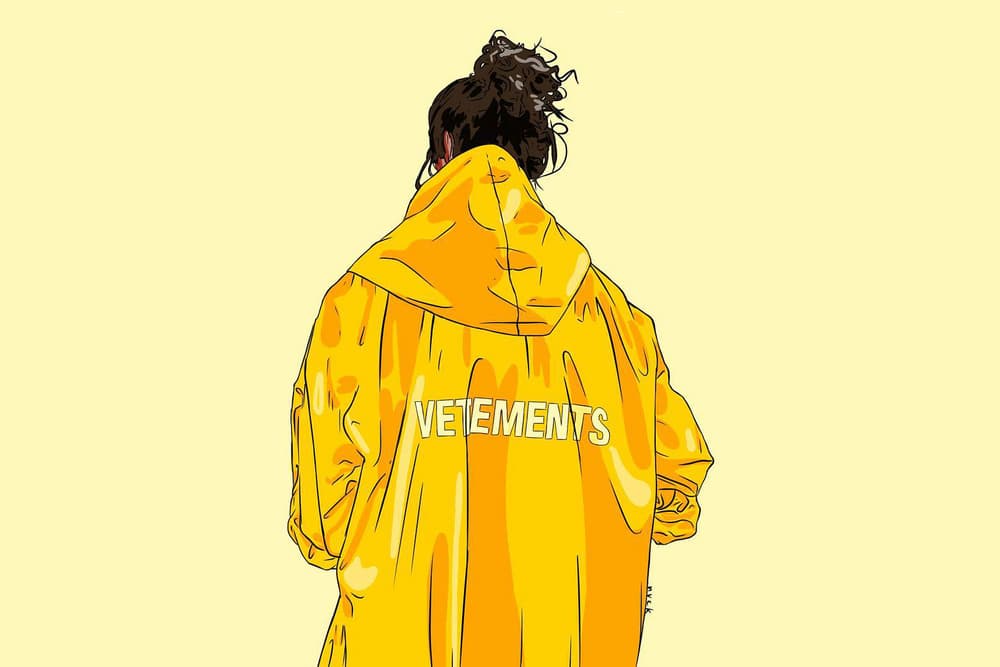 Fashion
Our Five Favorite Instagram Accounts This Week: Streetwear Illustrators
Go 2D with Disney princesses in streetwear.
Our Five Favorite Instagram Accounts This Week: Streetwear Illustrators
Go 2D with Disney princesses in streetwear.
There's so much streetwear inspiration on Instagram that it's a nice change to appreciate the 2D. This week's Instagram roundup honors the artists and illustrators in our industry.
From @martinailsss and her streetwear princesses to the sneakerhead-approved account that is @cam_.xv, there's something everyone can love. Take it to the supremely intricate with @artofnvck's work, or simple and clean with @thegirlwithahat. Finally indulge in some humor with @oakandbindi.
Check out our list below and get sketching.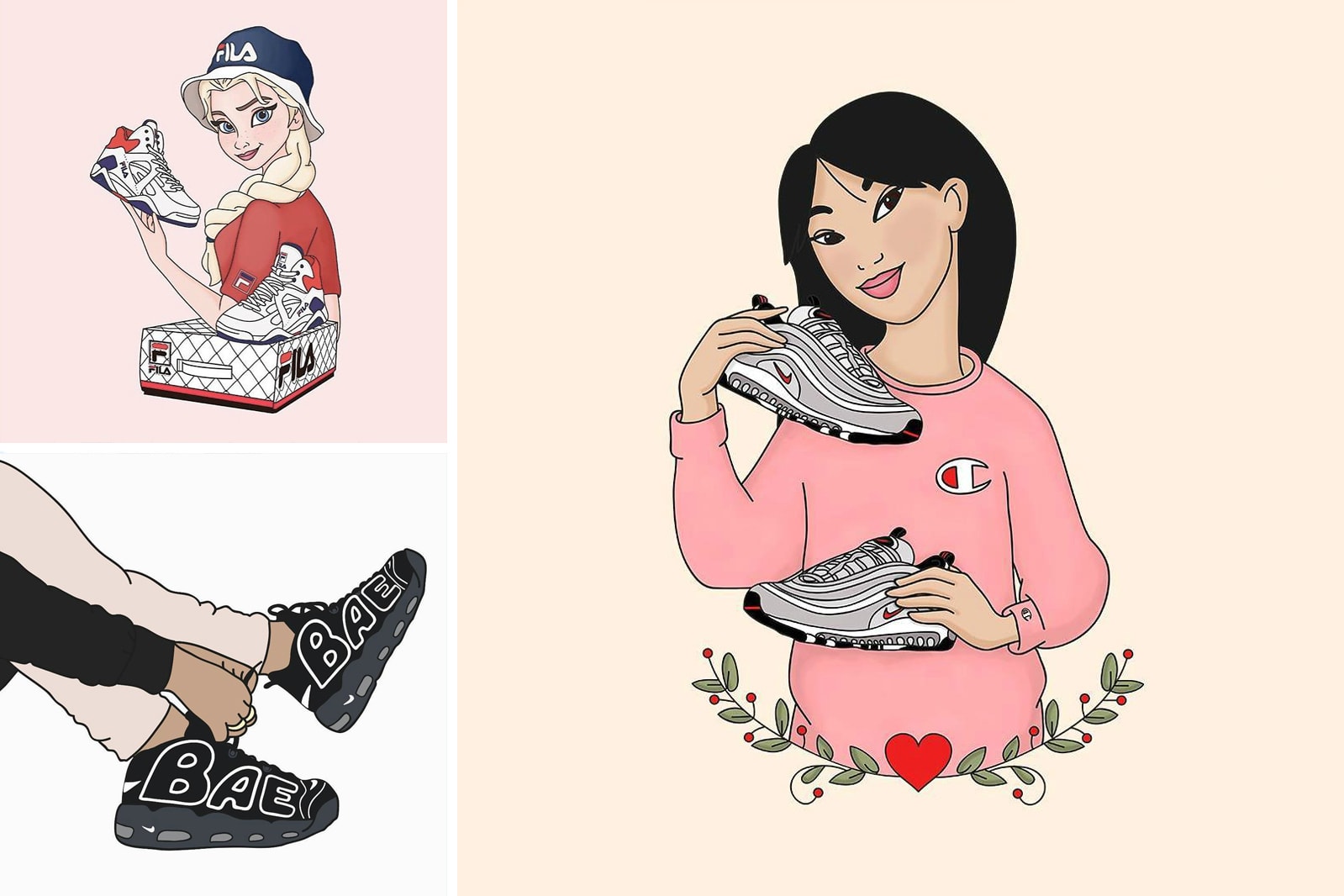 Bio:  WORKSPACE …keep running!
Favorite Caption: "WHO RUN THE WORLD?"
HYPEBAE Pick: Who doesn't love a Disney princess in streetwear? Get to know @martinailsss and her illustrations because they are nostalgia in 2017. She's worked with us previously, delivering Elsa in FILA and Mulan in Champion.
There's so much Disney goodness that you'll want to play dress up and decide what princess you want in what yourself.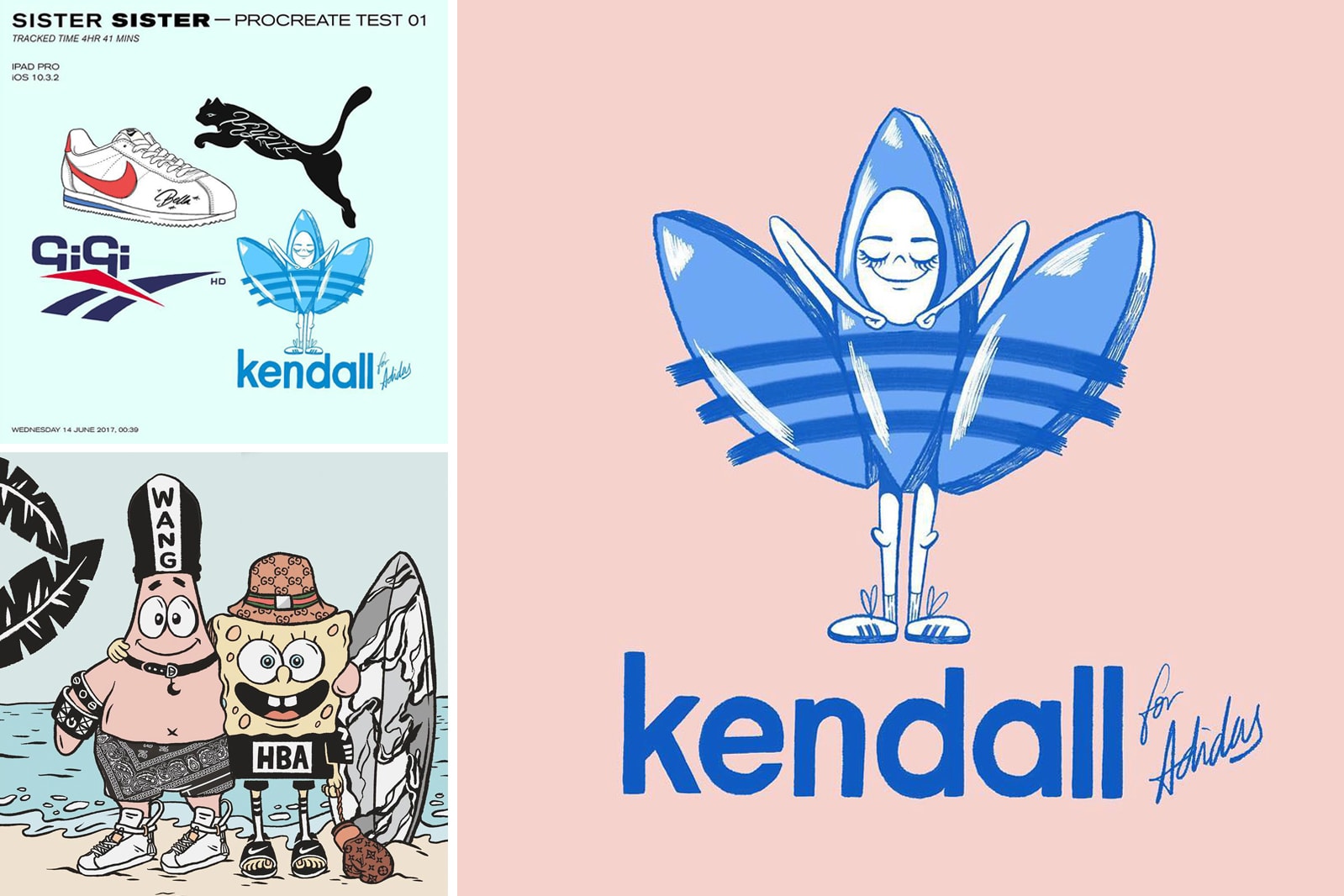 Bio:  Lydia Yang
Favorite Caption: "Issa throwback!!!"
HYPEBAE Pick:  Lydia Yang's page isn't solely limited to only her work but her Kendall Jenner x adidas Originals illustration is an instant win. Another scroll through reveals more play on sportswear brands and their ambassadors – bet you never thought about it that way.
Her work is on-point yet done up in a lightly sarcastic mood. Spongebob Squarepants in Gucci all the way.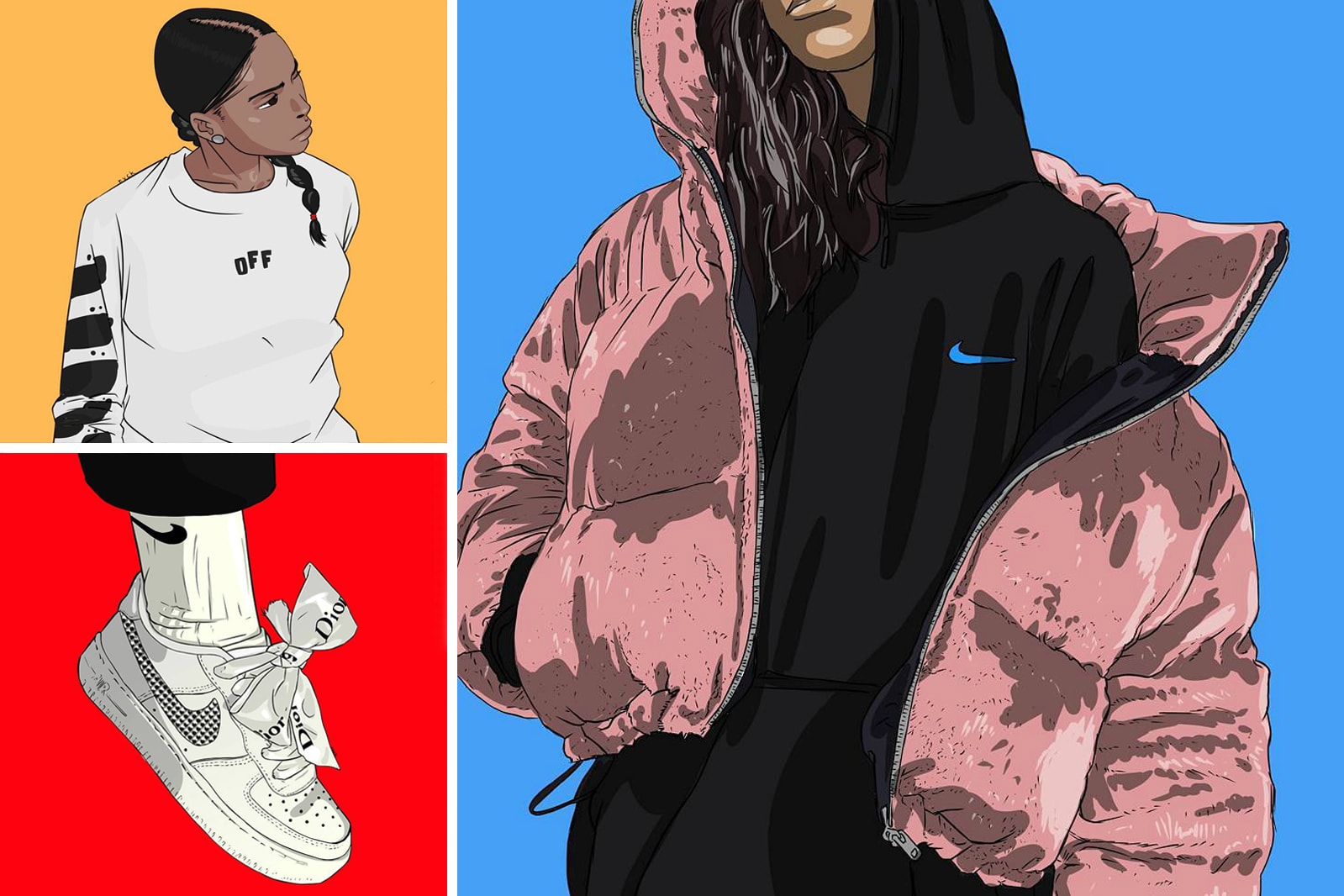 Bio:  NUMB
Favorite Caption: "Be so good they can't ignore you"
HYPEBAE Pick:  @artofnvck's work is primo streetwear moods. There are not only sneakers but all the style inspo you need at your convenience, with brands like Vetements, Dior x Nike and more.
Everything is intricately done with a colorblocked background to match.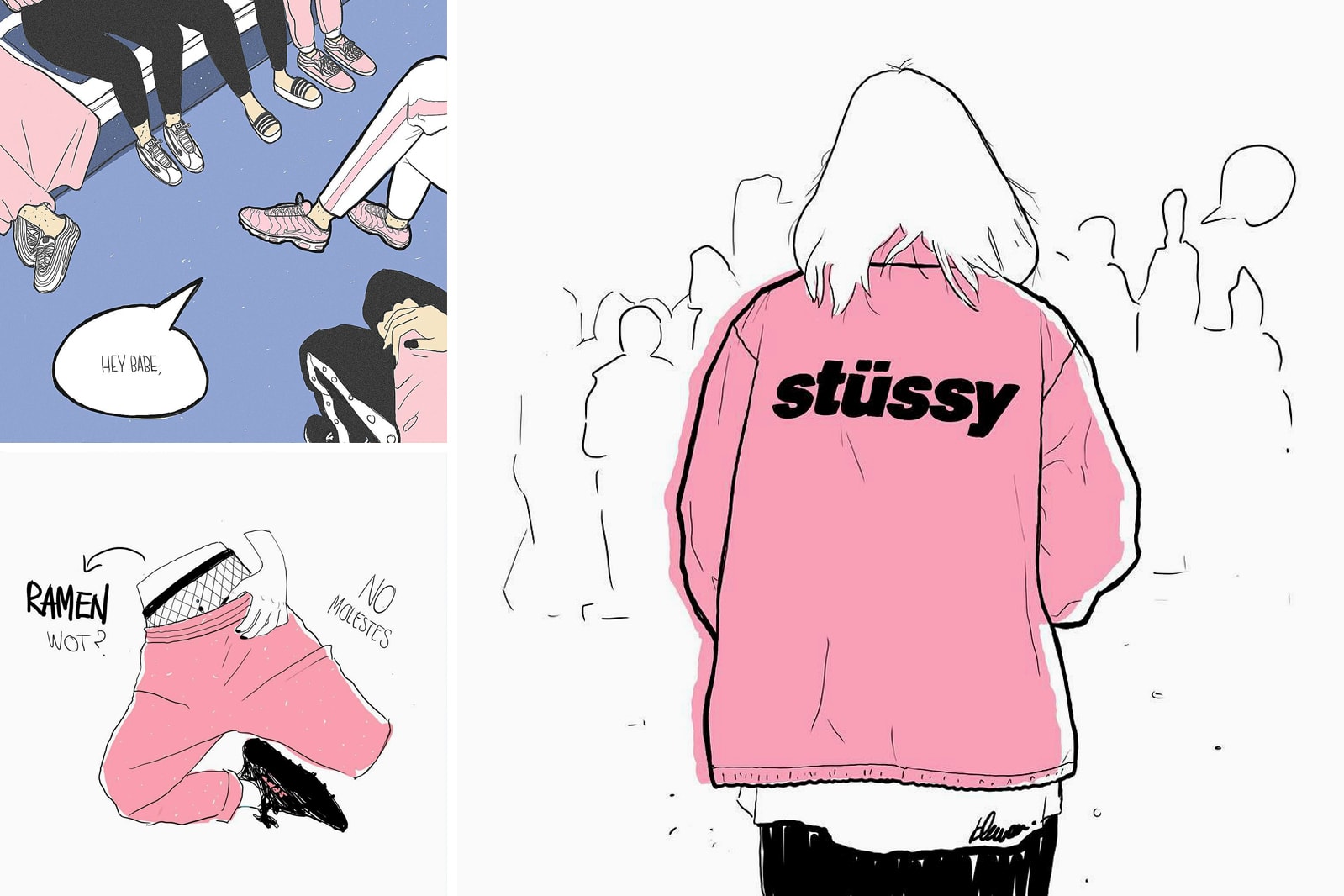 Bio:  I talk in images
Favorite Caption: "Hype wagon"
HYPEBAE Pick: Simple, clean and detailed is what comes to mind with @thegirlwithahat's illustrations. But they still boast streetwear no less, with Nike's Air Max 97 "Silver Bullet," and other brands like Stussy. Color use is sparse but all the more poignant when applied.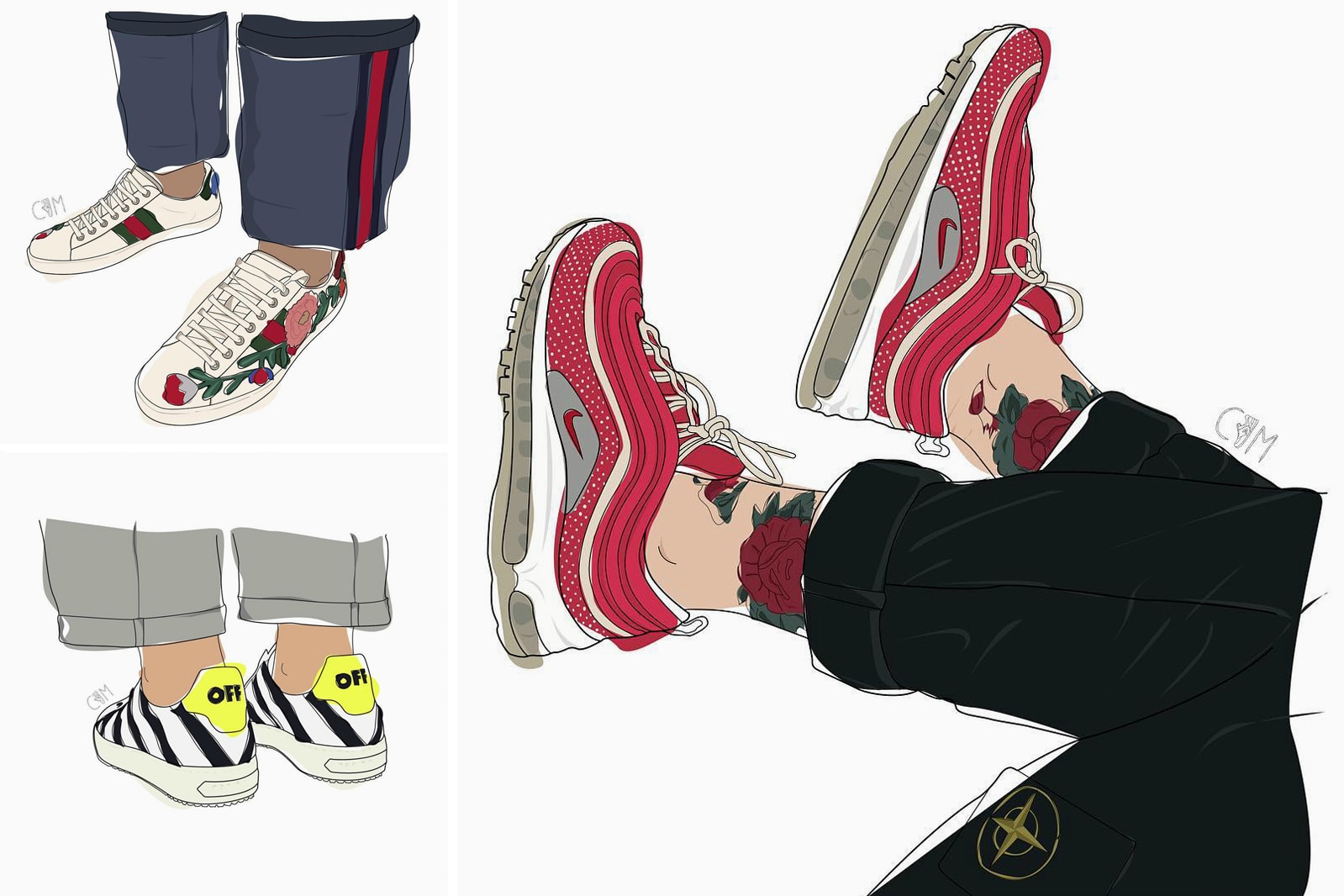 Bio:  fashion student les sneakers, les pant à pinces et colette
Favorite Caption: "Touche de rouge"
HYPEBAE Pick:  @cam_.xv's work is solely dedicated to sneakers. She posts illustrations next to her actual cops to make the aesthetic all the more real, and you'll notice Gucci's Ace Sneaker next to the classic Cortez or Air Force 1.
Sneakerheads will love this account.
Image Credit

@martinailsss, @oakandbindi, @artofnvck, @thegirlwithahat, @mcam_.xv