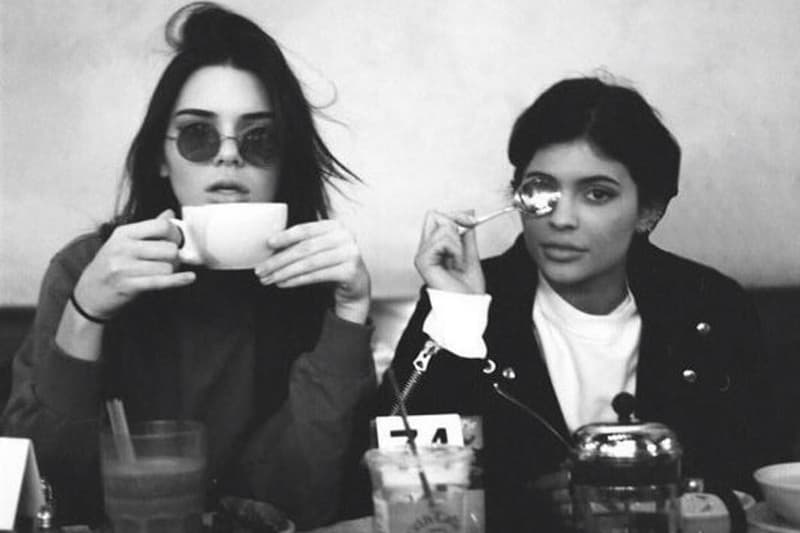 Fashion
Kendall & Kylie Jenner Open up in First Interview Following Vintage Tee Controversy
"Trust that taking risks is worth it and if we love it, so will our fans."
Kendall & Kylie Jenner Open up in First Interview Following Vintage Tee Controversy
"Trust that taking risks is worth it and if we love it, so will our fans."
Kendall and Kylie's "Vintage Tee" collection released last week to heavy criticism and the sisters eventually had to pull it completely. Kendall issued an apology, but the wrath isn't dying down anytime soon, with Notorious B.I.G.'s mother speaking out on Instagram and The Doors having sent a cease-and-desist letter.
However, a new interview with WWD had the sisters opening up about where their inspirations hail and what the Kendall + Kylie customer wants. Catch an excerpt below, and head to WWD to read the whole interview.
WWD: Who or what other style inspirations do you use for the collection?
Kylie: I love pulling from vintage shops and old design house books.

WWD: What is the most important thing you've learned, business-wise, from the experience?
Kylie: Creating a brand takes time and the key is listening to our customers and creating newness each season in categories she loves from us.

Kendall: Each category we introduce has its learning curve based on us taking the time to develop the line and then, most importantly, seeing what our customer gravitates towards. Then it's back to the drawing board to tweak and perfect our brand formula.

WWD: What has it taught you about yourself, personally?
Kylie: To listen to my instincts.

Kendall: Trust that taking risks is worth it and if we love it, so will our fans.

WWD: What has been the biggest challenge in launching the line?
Kendall: When Kylie and I launched this line we were so young and also still figuring out our own personal style and what we loved … so building a brand and trying to figure out who our K+K customer was and what she wanted on top of that was definitely a challenge. Now looking back on the other side and knowing what we personally love along with what our customer wants is amazing. Now we get to combine the two and create styles that she comes back to us for each season.
Image Credit

@kyliejenner
---
Share this article