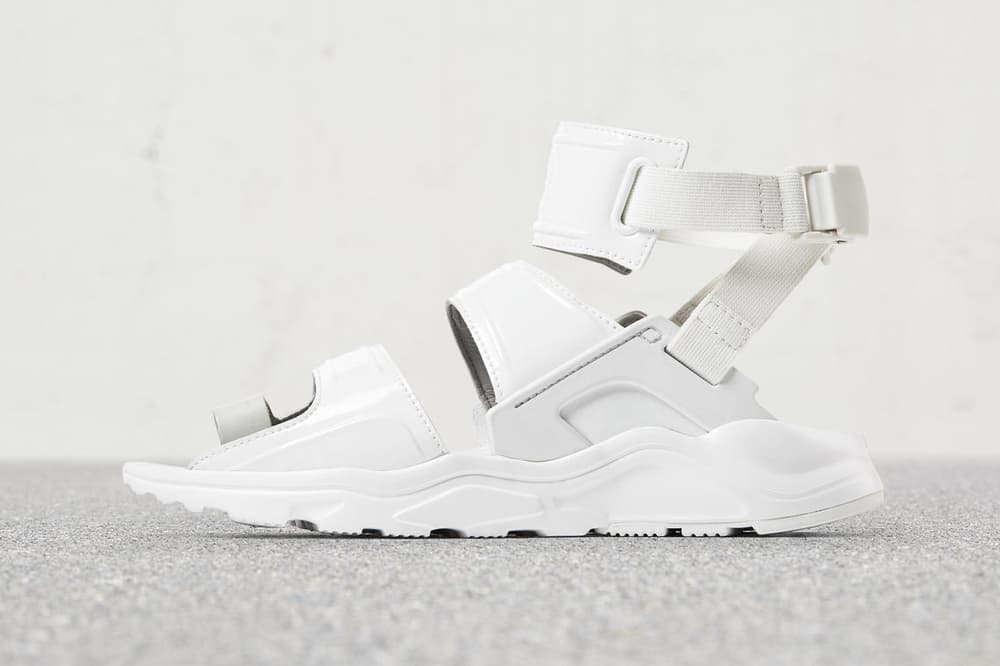 Footwear
The Nike Air Huarache Just Transformed Into One Sporty Gladiator Sandal
Yep, the Swoosh just did it.
The Nike Air Huarache Just Transformed Into One Sporty Gladiator Sandal
Yep, the Swoosh just did it.
Naturally the summertime is when sandals trump sneakers for comfort's sake, but Nike's made it so you don't have to pick between the two. The Swoosh just transformed the Air Huarache into the Air Huarache Gladiator — and it just might be one of the sportiest sandals ever.
The sneaker silhouette takes a new form but maintains some of its foundational qualities. The base still boasts a rigid sole, while the leather upper almost appears to be cut out and reassembled into multiple panels, the last of which is bound by an elastic strap.
The Nike Air Huarache Gladiator will release in a white colorway on August 3 at Nike.
Share this article