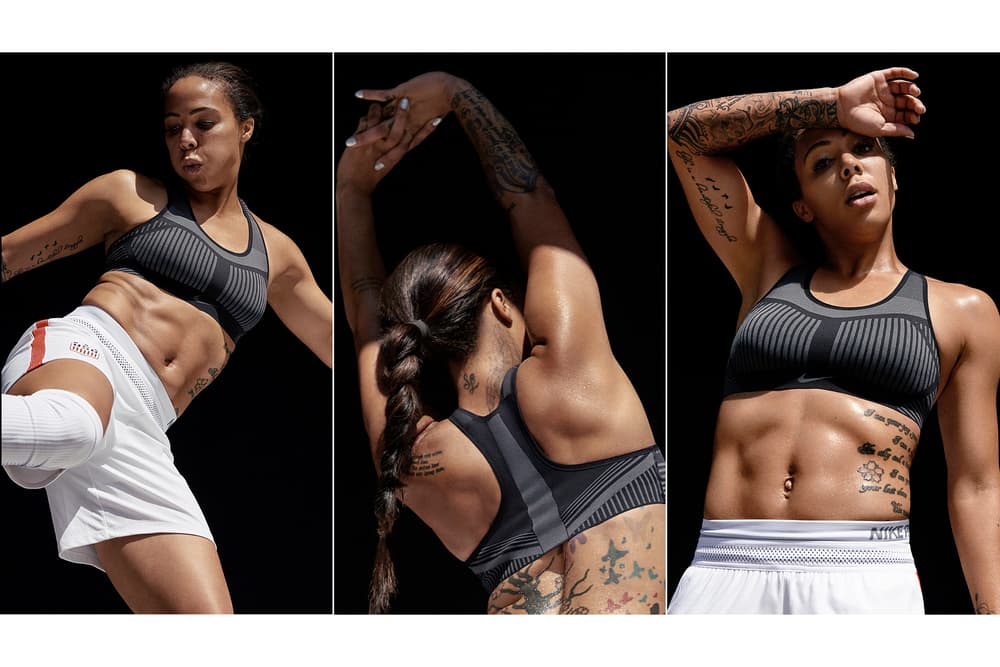 Fashion
Nike's New Sports Bra Made From Flyknit Is the Ultimate Game-Changer
This is next-level innovation.
Nike's New Sports Bra Made From Flyknit Is the Ultimate Game-Changer
This is next-level innovation.
We're all too familiar with the struggle of finding a sports bra that both looks and feels good. Nike has been on a mission to end the ill-fitting bra epidemic with its Pro Sports Bra collection — but its latest is no doubt next-level.
Swoosh knows a thing or two about comfort — case in point, Flyknit. First introduced in 2012 with the Nike Flyknit Racer, AKA one of the coziest sneakers ever, the innovation was a game-changer in footwear. Now Nike has applied it to create the FE/NOM Bra, the first piece of Nike apparel to implement the technology. Flyknit allows for the bra's form to stay in tact and have more support in the zones that need it most while staying cool and dry. Plus, it's 30-percent lighter than every other bra in Nike's collection, made up of only two panels constructed from ultra-soft nylon-spandex yarn and one binding — other bras tend to have up to 41 pieces and 22 seams.
The Nike FE/NOM Flyknit Bra will be available via Nike+ on July 12 before releasing on Nike.com on July 14.
Share this article