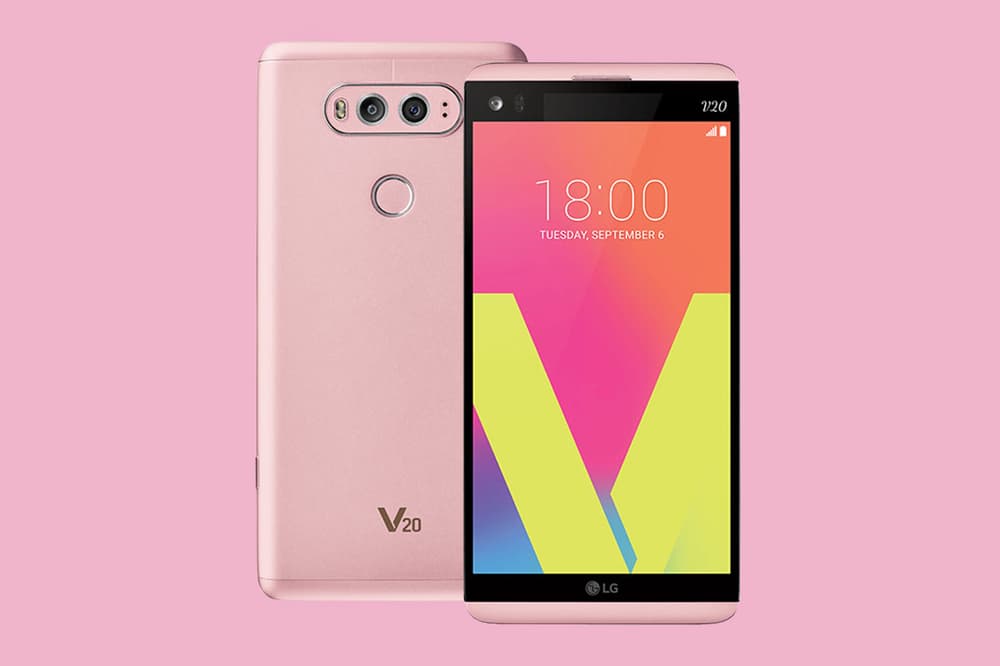 Here Are 5 Pink Cell Phones You Can Buy Right Now
Nothing is safe from millennial pink.
Pink has been dominating 2017. From candy-colored sneakers to rose-tinted beverages and even hair, everything is coated in this cute and current shade. Never before has a color itself been so indicative of our times, so it's only fair that the obsession should stretch to the very thing millennials hold most dear, right? Yep, we're talking about our third arms, AKA smartphones.
We've rounded up some of the best pink smartphones that are available right now, because you should be able to coordinate your favorite makeup, rosé and tech all at the same time. Read on to see our top pink picks.
Samsung Galaxy Folder 2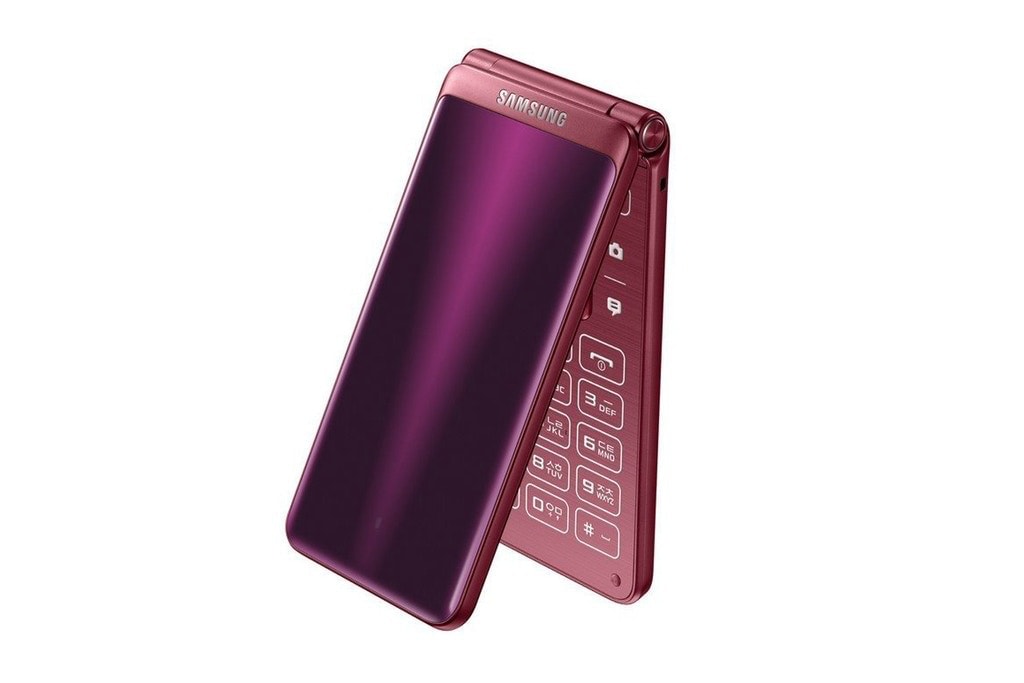 The eagle-eyed among you might recognize that we've posted about this Samsung flip phone before, but the nostalgic element of it proved so strong we had to add it to our round-up. This metallic beauty comes in a bold hue of hot pink and is completed by an IRL keyboard alongside smartphone functionality – so you can update your Instagram while still being able to hear the satisfying clicking of physical buttons. With a compact design and a 3.8-inch display, this retro-style phone is the ideal size for popping in your pocket. Unfortunately, it's only available in South Korea at the moment, where it retails for ₩297,000 KRW (approximately $260 USD). Here's hoping it releases worldwide soon.
LG V20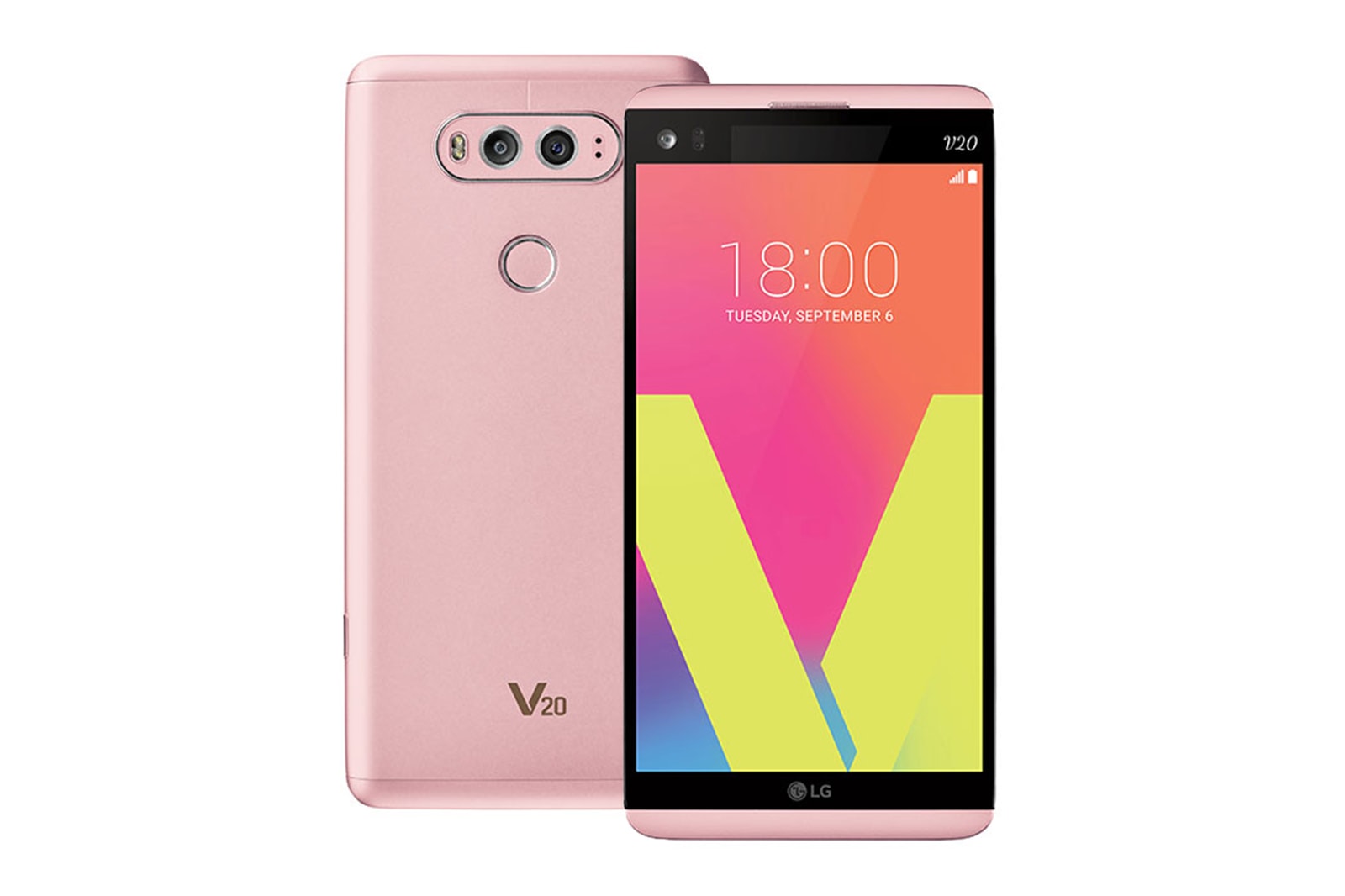 This Android phone from LG comes in the dreamiest shade of light pink, but don't be fooled by the cotton-candy exterior – it packs a real punch too. It features a fingerprint sensor and a wide-angle lens alongside the normal one, but the real sell here is the manual video mode, which allows you to manipulate the white balance, focus, shutter speed and other elements while recording. It even has a "steady record" function that helps smooth out unnecessary shaking – so you can capture your Instagram Stories to their fullest potential. It looks like it's only available in the pink colorway in the UK at the moment, where you can pick it up for £346 GBP (approximately $445 USD).
Sony Xperia XZ Premium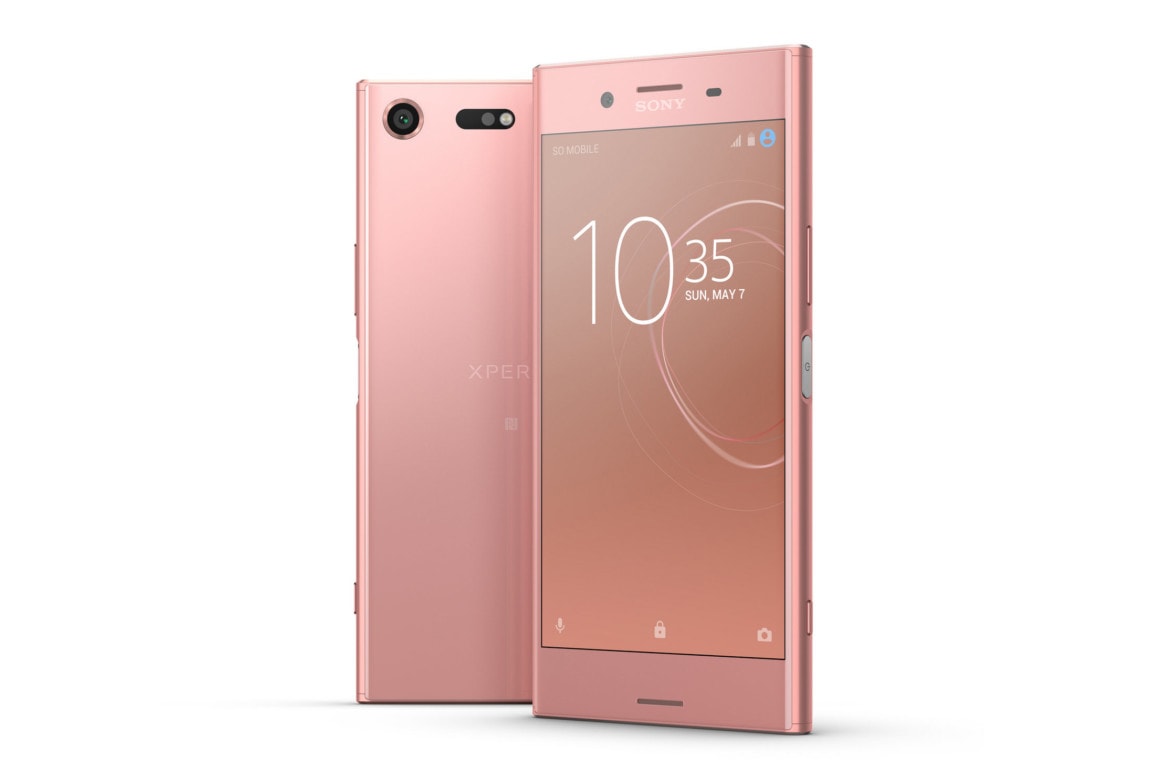 Admittedly, this "Bronze Pink" phone errs a little more to the rose gold side than purely pink, but it's so pretty we'll let it slide. This lightweight offering has a 5.5" screen, a 23MP rear camera and a 13MP front camera. The 4K HDR display on this phone is the first of its kind and will ensure you're able to catch up on Netflix shows in the most crisp detail. Its sleek silhouette is what draws you in but the functionality of this phone is what makes it a real winner — and what adds to the hefty $800 USD price tag.
HTC U Play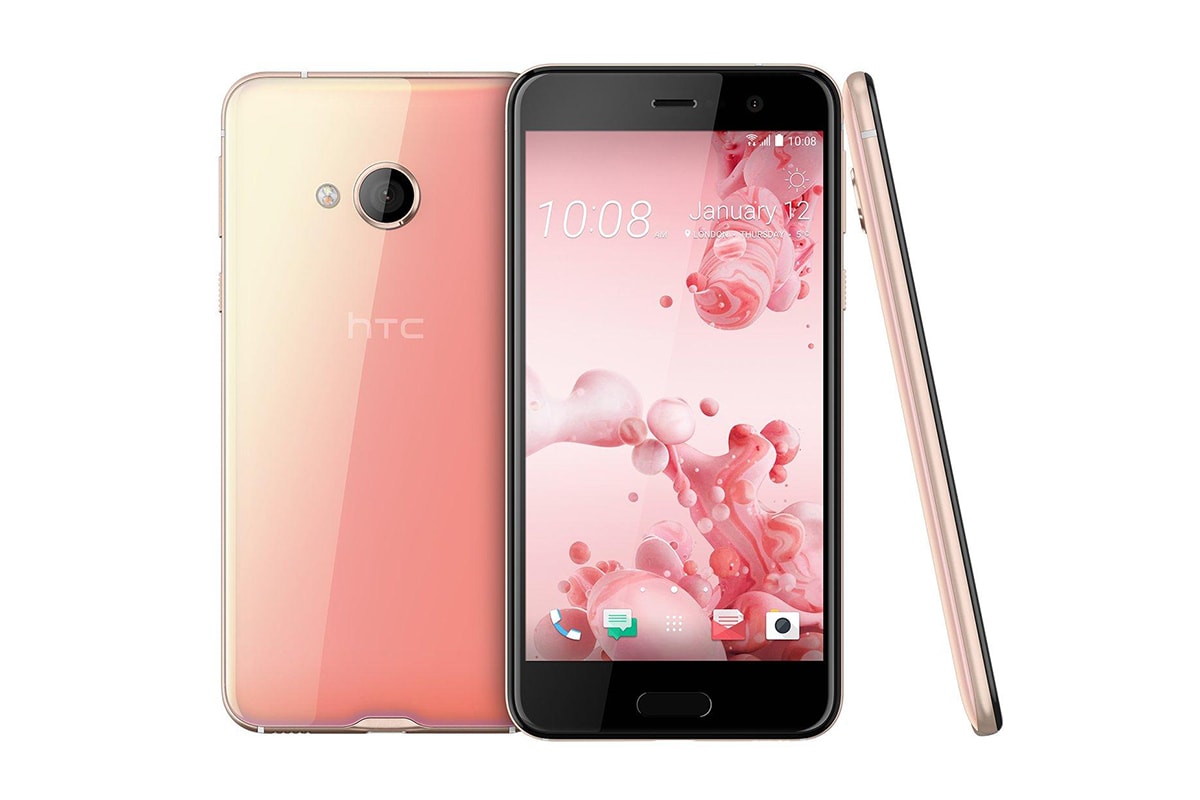 With an iridescent "Cosmetic Pink" tone, this smartphone is instantly eye-catching. Beyond the shimmery exterior and 5.2" HD display lies some pretty nifty intelligence. The U Play features some hi-tech elements that adapt the sound and image preferences to your requirements, which means clearer songs and selfies. Although it was at one point available in the U.S., it looks like the pink iteration can now only be found in the UK for £399 GBP (approximately $513 USD).
Samsung Galaxy S8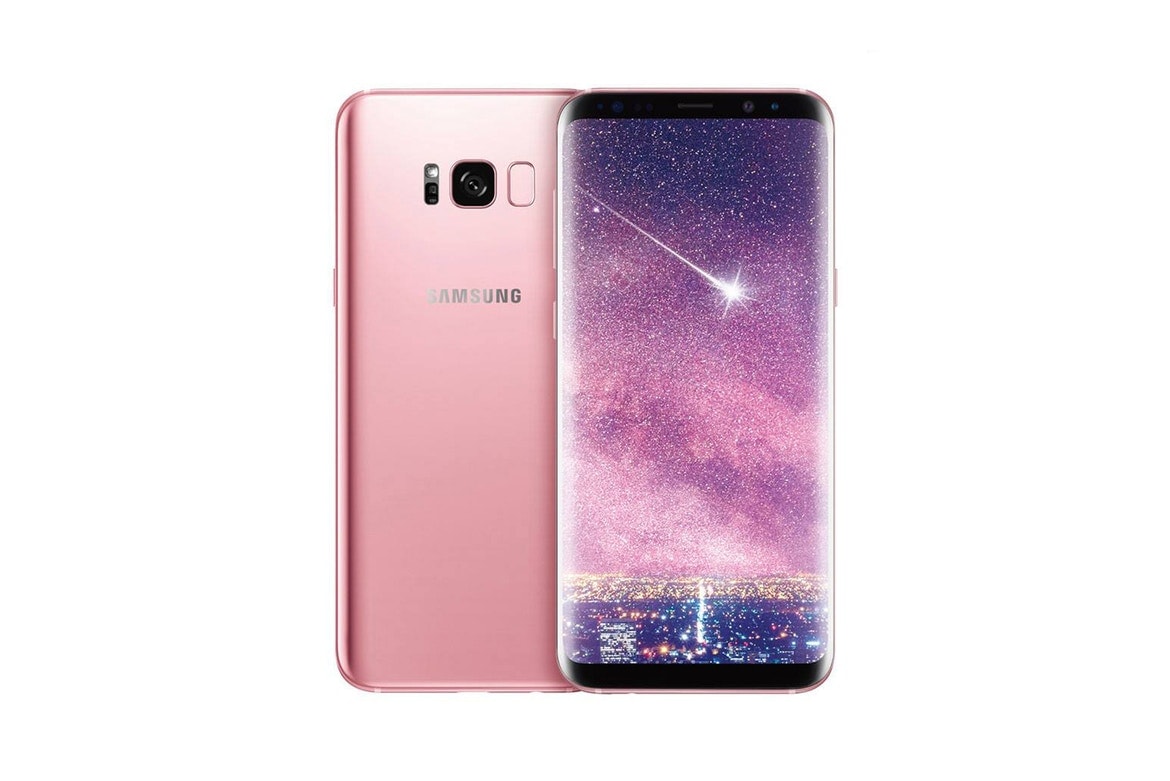 It seems like Samsung is really running the show when it comes to offering its products in pink. This time, it's the Galaxy S8 that gets a millennial makeover. Boasting a revolutionary wraparound display, the Galaxy S8 allows you to see as much content as you can, as seamlessly as possible. The advanced camera allows you to turn to "pro-mode" and adjust things like ISO, shutter speed and manual focus to really get the most from your pictures and forget fingerprint recognition – this super secure phone actually has iris-scanning technology. Unfortunately, the "Rose Pink" colorway is currently only available in Taiwan for TW 27,900 (roughly $920 USD).
Image Credit

Samsung, Lg, Sony, Htc