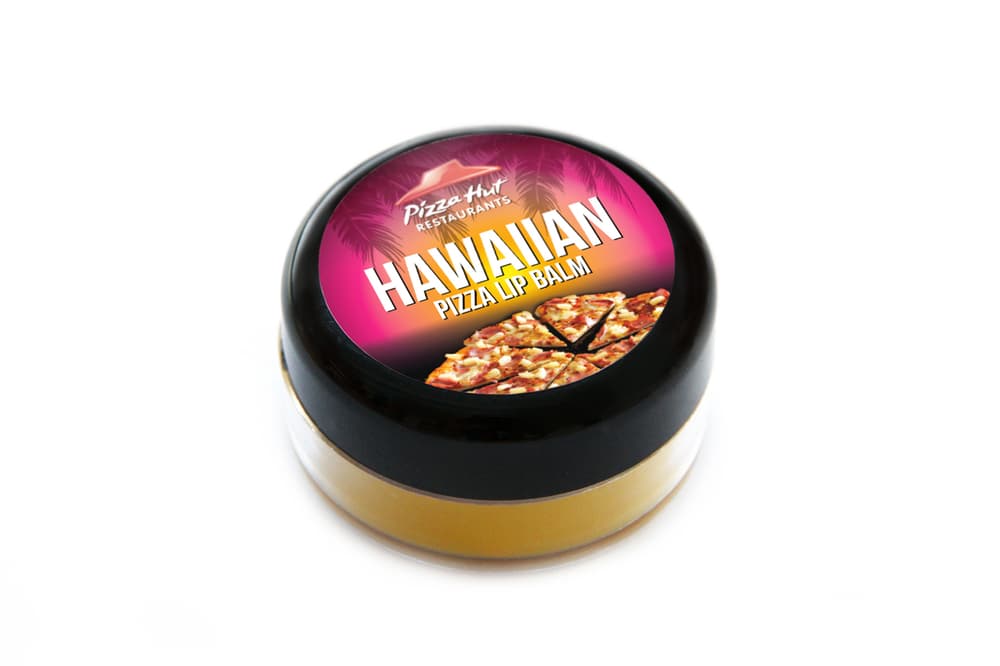 Hawaiian Pizza Lip Balm Is Now a Thing Thanks to Pizza Hut
Love it or hate it?
Hawaiian pizza is one of those things that comes with a very divided (and often very strong) opinion – either you love it or you can't stand the the thought of super sweet pineapple on a savory pizza.
For those of you that are fans of the tangy taste, Pizza Hut has just released a super limited-edition Hawaiian pizza flavored lip balm. Yep, you read that right – you can have the taste of your pie of choice on your lips all day long. Ingredients listed on the product include "basil oil," "natural pineapple flavoring," and "natural smoked ham flavoring." Having tried it first-hand, we can say it definitely has a weird meaty base with a slight twist of pineapple, much like the pizza itself.
Unfortunately, this lip balm is only available in the UK as part of a Pizza Hut initiative running in honor of National Kissing Day (July 6) – head to select Pizza Hut restaurants to pick up this rare lip balm alongside an IRL Hawaiian pizza. For the rest of us, we'll just have to wait and see if Pizza Hut continue their foray into the beauty industry.
Share this article