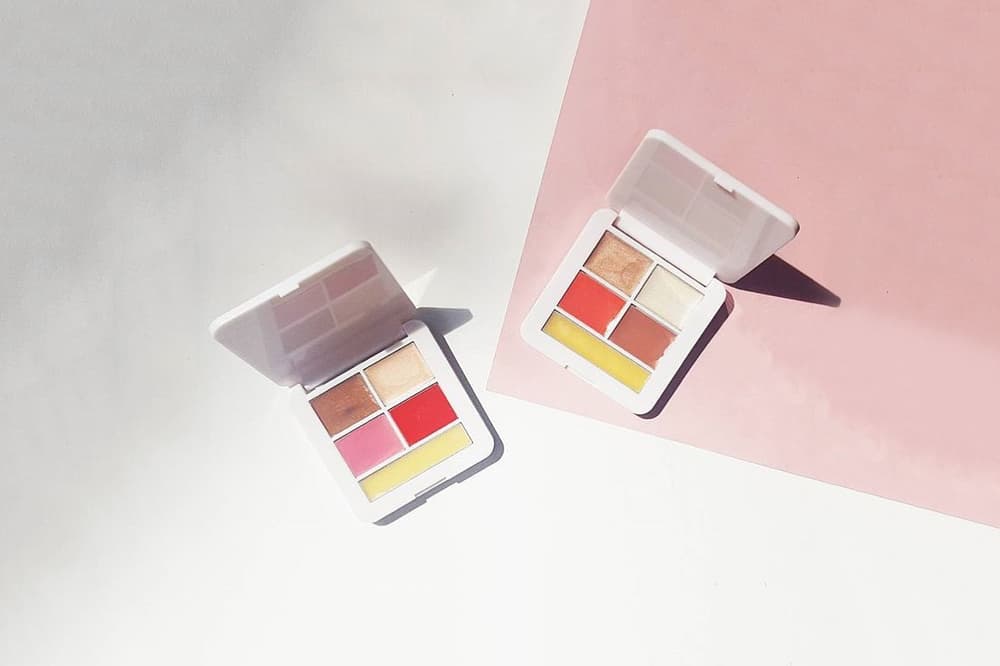 Beauty
The RMS Beauty Mod Palette Is the Only Thing I Need in My Makeup Kit
Find out why this organic must-have can basically replace everything else in your arsenal.
The RMS Beauty Mod Palette Is the Only Thing I Need in My Makeup Kit
Find out why this organic must-have can basically replace everything else in your arsenal.
Full disclosure: I'm a skincare fiend. I've been increasingly obsessed with serums, creams and masks (especially those of the K-beauty variety) but as of late, this obsession has slowly manifest into a strong leaning towards the "no-makeup makeup" look. Basically doing away with most of the cosmetic items in my makeup kit, I've narrowed things down to the bare essentials. Perhaps what prompted this shift was my recent discovery of a new world of natural beauty products.
Thanks to the grimy pollution that is Hong Kong air, I've become newly concerned with what I'm putting on my face (whether it's actually true or not that your skin absorbs 60-percent of whatever you put on it, it's beyond question that your skin is porous af). After being introduced to RMS Beauty, there was no going back. On top of the security of knowing that what I'm putting on my face is totally safe and natural, my new must-have Mod Palette essentially replaces every other item in my daily makeup routine. Read on to find out why you should consider making this little gem your new makeup essential.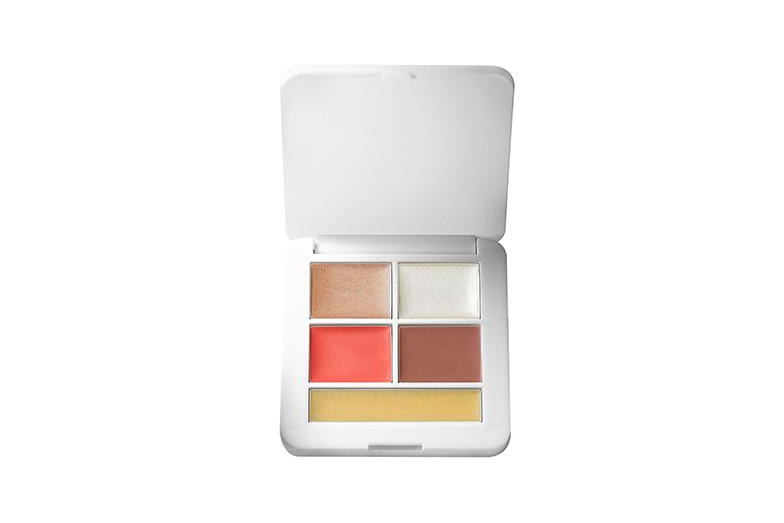 WHAT IS IT: RMS Beauty Signature Set: Mod Collection
WHY IT'S WORTH THE HYPE: Ok here's the deal: this palette has literally everything in it. Seriously. Here's what you'll find in the palette: RMS' award-winning products, the Master Mixer and Living Luminizer; two Lip2Cheek shades that include a rosy "Smile" and warm "Spell"; and the Simply Cocoa Lip & Skin Balm. Because everything is organic, RMS founder and makeup artist Rose-Marie Swift emphasizes the versatility of each item.
Many of the products on the website come with handy video tutorials, which is how I first got the light bulb to literally just use this palette for everything. It's also a plus that the velvety texture of each item makes it easy to apply with your finger, if you so choose. I use the Master Mixer as both an eye shadow and blender for the "Smile" Lip2Cheek, which in turn I also use as both a blush and lip tint.  It's also a huge plus that I not only feel completely safe putting this stuff all over my face everyday, but the super lightweight formula makes me forget that I even have any makeup on. Conclusion: the RMS Mod palette is *mic drop.*
WHERE YOU CAN FIND IT: You can shop the RMS Beauty Mod Palette for $44 USD at the brand's web store, as well as at stockists which you may also view on the website. The Signature Set is also available in a Pop Collection version.
Image Credit

Moncornerb/@moncornerb
---
Share this article