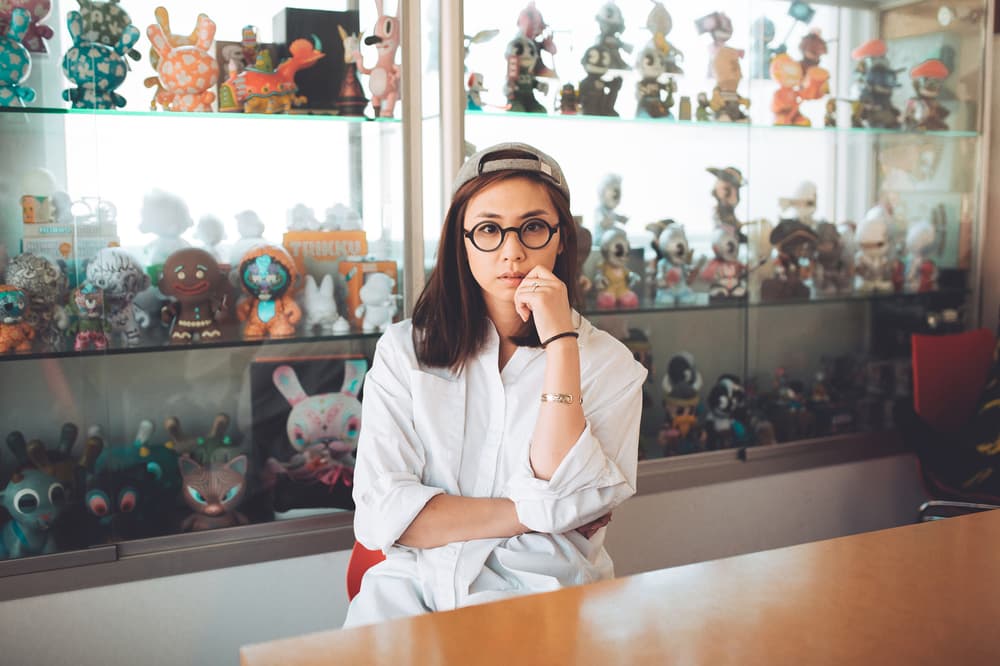 1 of 3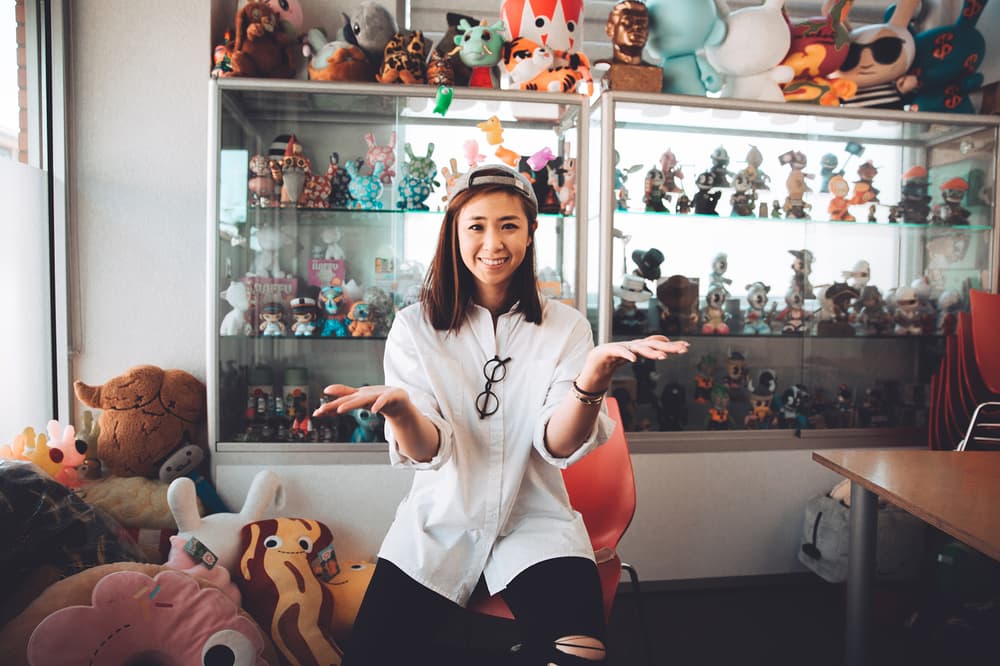 2 of 3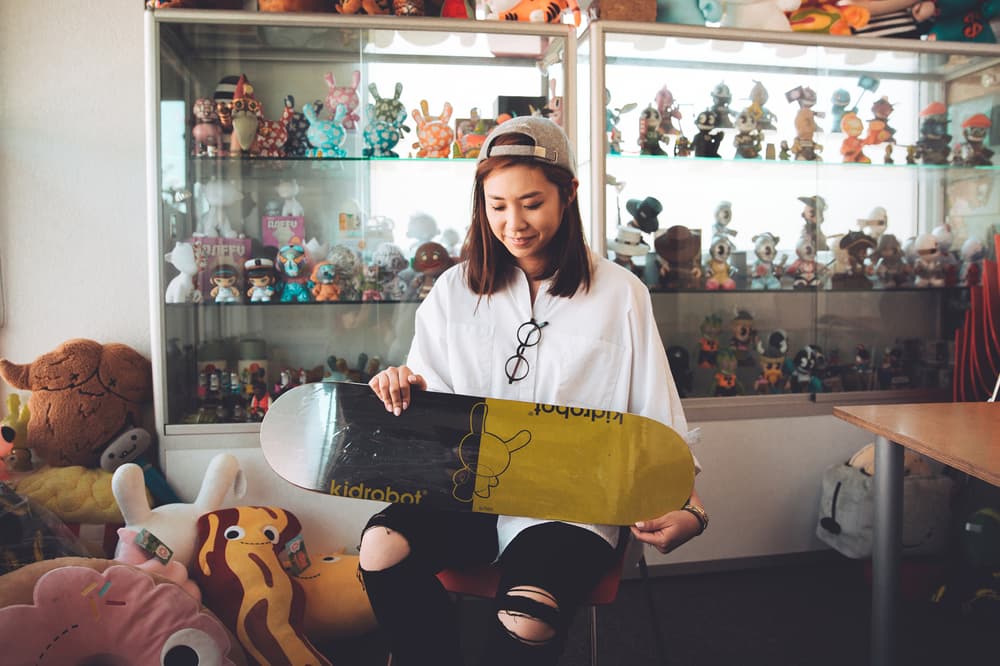 3 of 3
Culture
Meet Sharon Park, the Lone Woman Wonder Dreaming up Toy Designs at Kidrobot
She's creating plushes for her inner child and yours.
Meet Sharon Park, the Lone Woman Wonder Dreaming up Toy Designs at Kidrobot
She's creating plushes for her inner child and yours.
The design industry is for the fearless only. The professions encompassed in the sprawling arena require imagination, courage, persistence and a touch of ingenuity every now and again. The average person steers away from open-ended careers like these but a select few decide to dive deep into their interests despite the uncertainties.
We got a chance to speak with one of these mavericks, Dallas-born toy designer Sharon Park — the only woman on the Kidrobot design team. Kidrobot is a Colorado-based producer of designer toys, art and collectibles responsible for quirky collections featuring The Simpsons, Bob's Burgers and more. There, marketers, designers and sales teams dream up concepts, gadgets and figurines for toy lovers everywhere to enjoy. Park contributes her own special perspective to this work growing up with a very different path in mind for her future. Through self-realization and perseverance she's able to honor the girl inside with a love for creation.
Sharon shares her unusual path to design, her everyday work flow and some of her dream collaborations in an inspiring chat below.
1 of 2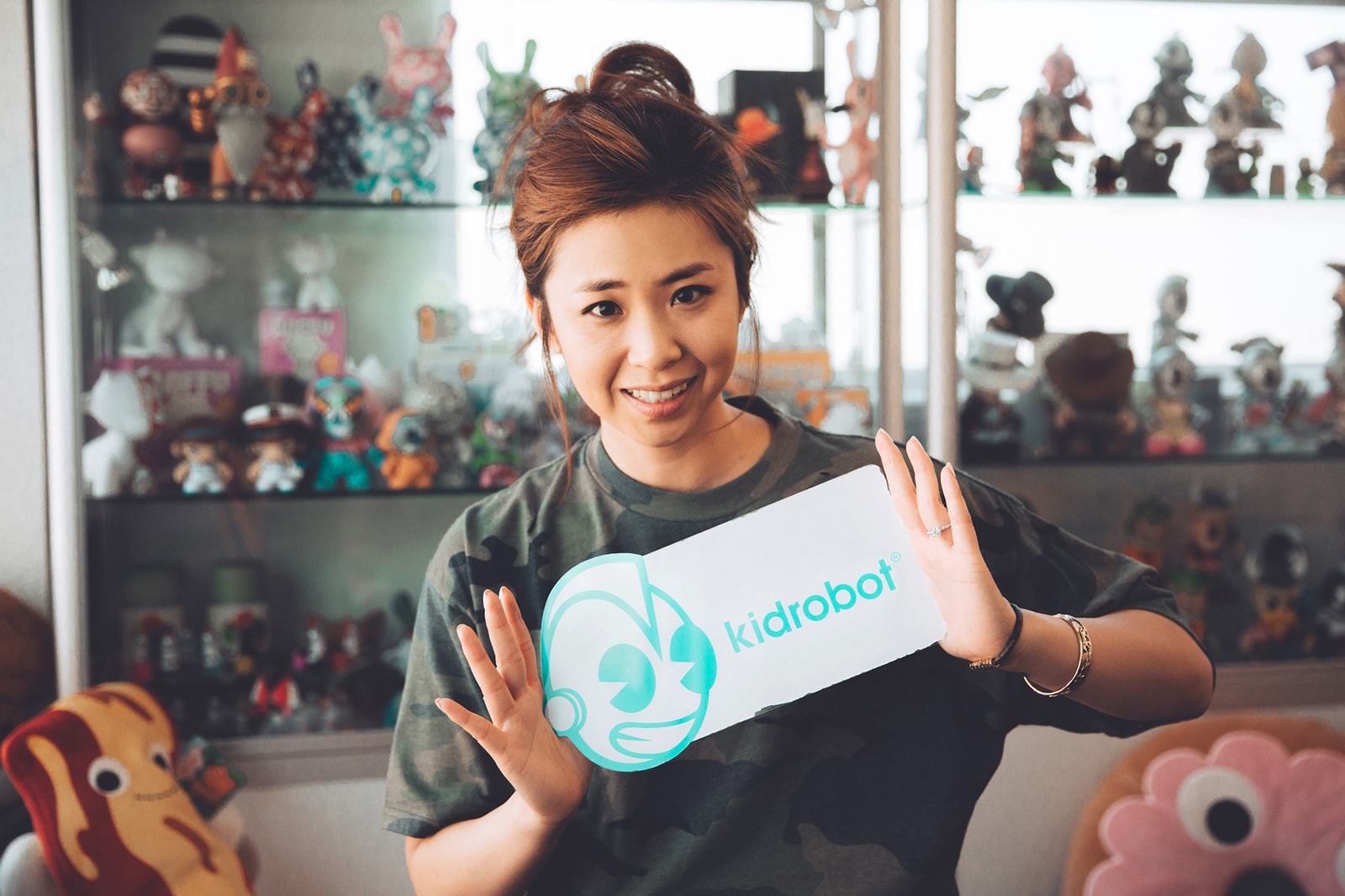 2 of 2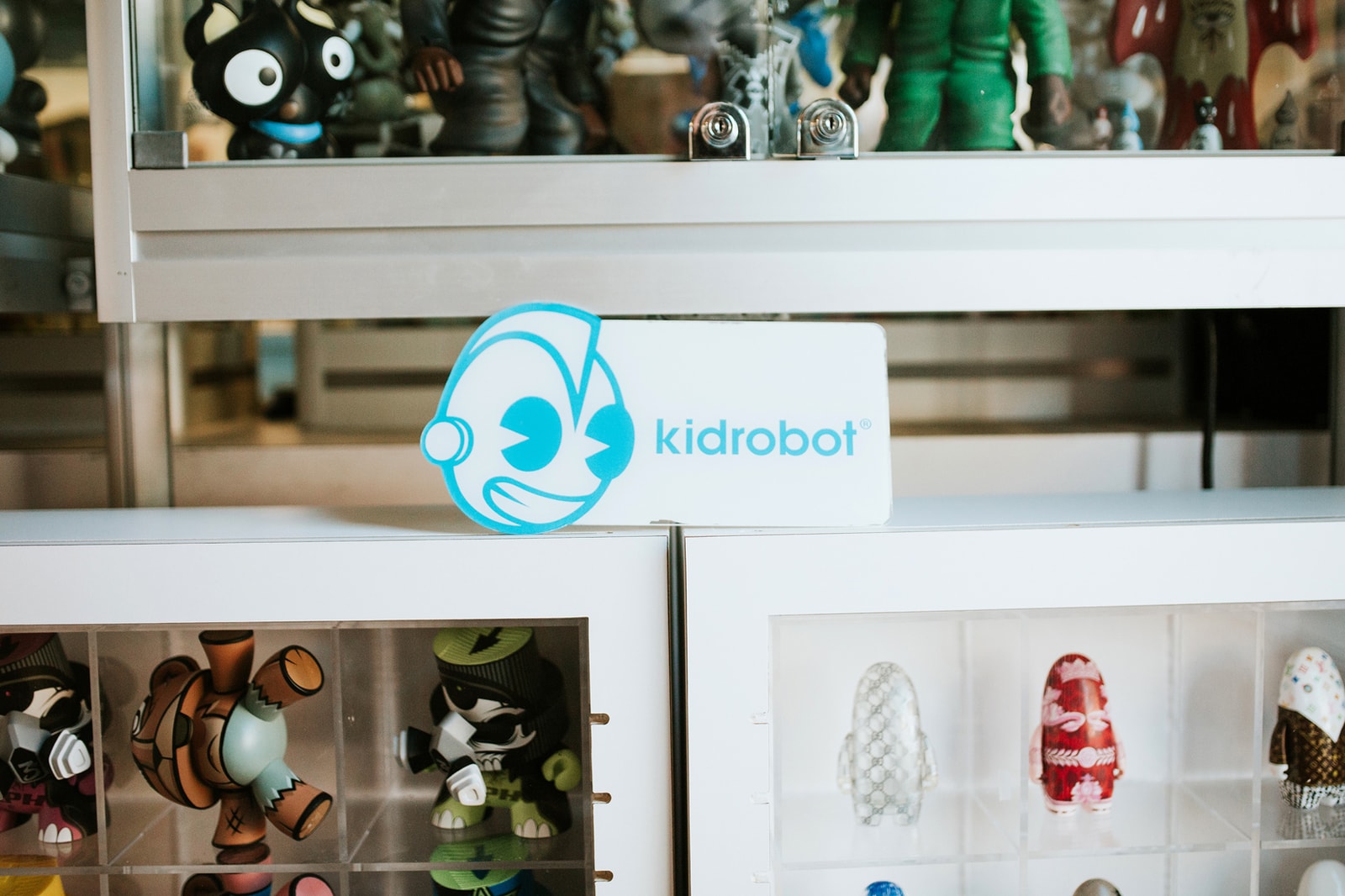 After deciding Biochemistry wasn't for you, how did you land at design? Was toy design something you were always drawn to?
At a young age, I knew I wanted to invent and create. I always questioned and dissected things. I fondly remember taking apart my broken cassette player to see if I could fix it myself. This impulse was also something I applied to my experimentation with different fashion trends. In my eyes, accessories and pieces of clothing are parts of a larger mechanism.
Like many first-generation Korean Americans, my parents had a hand in the degree I pursued. They wanted me to become a pharmacist. I had hopes of becoming the type of career woman my parents envisioned, but I had to come to terms with doing something I genuinely loved. I went in and out of school, frustrated and misguided. This went on for a few years. At the time, I didn't know the correct terminology yet alone the possibility of getting a degree in product design until I literally GTS (Googled that sh*t). After learning that Metropolitan State University of Denver offered an Industrial Design program, I decided to pursue something that mattered to me.
There's something really special about toys, especially the interaction and process of actually getting the toy when you're a little kid. I remember seeing ads on TV, asking my parents for a toy, and going to the toy store.  Toys are my link to childhood when adulting isn't an option. As an industrial design major, I realized I pursued projects that made me relive that moment. My study gave me the opportunity to create and invent objects that made kid-Sharon happy. Though, in the beginning, I wasn't 100-percent sure on focusing on toys, I knew the genre of design that I wanted to be a part of had to be playful and fun. While focusing on exhibit design as an intern at the Children's Museum of Denver and local design firms, my passion for toys grew. In sum, landing at Kidrobot was a combo of hard work and a lot of self-realization. Needless to say, both my parents and 10-year-old me are proud of where I'm at today.
1 of 2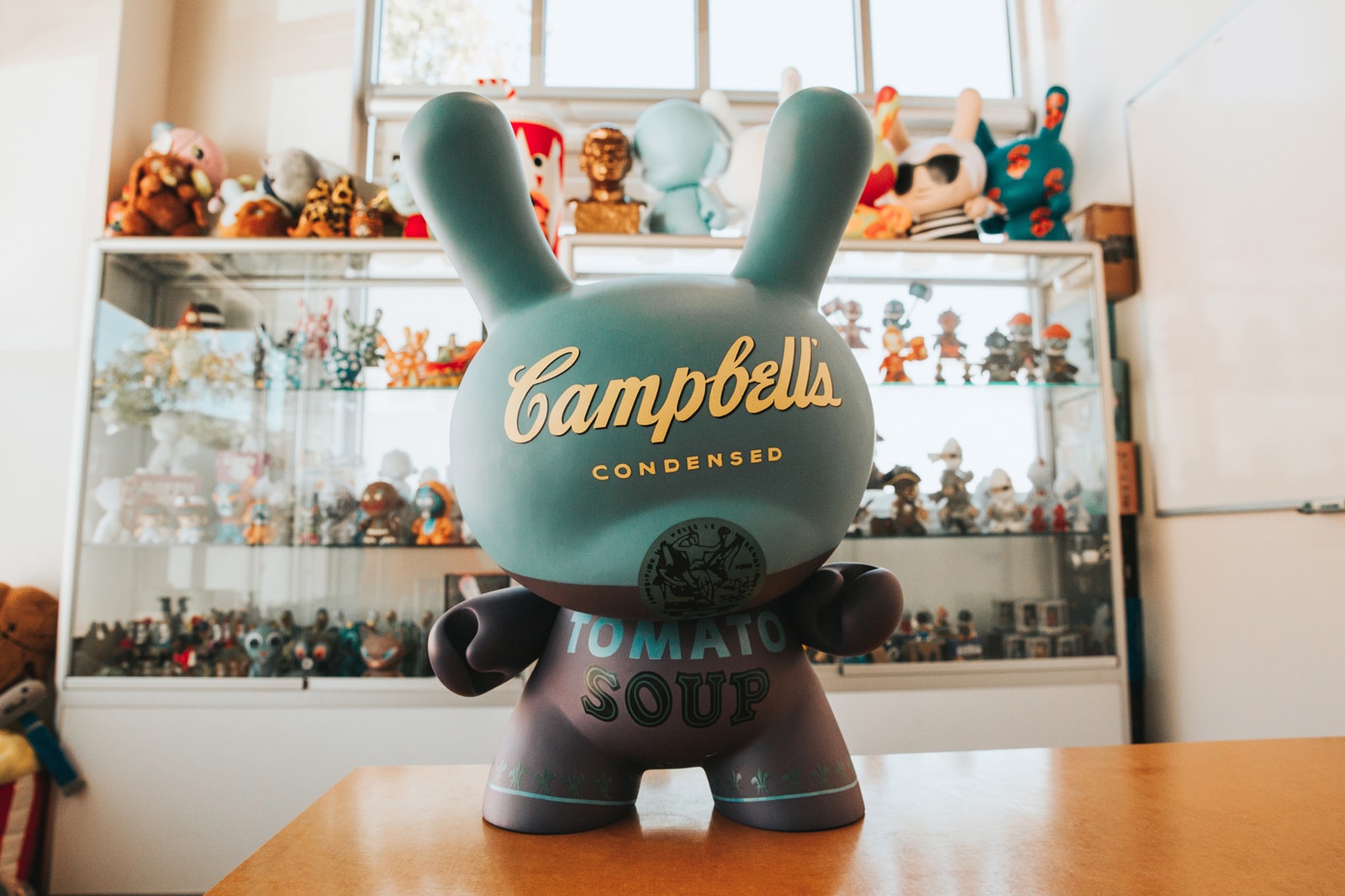 2 of 2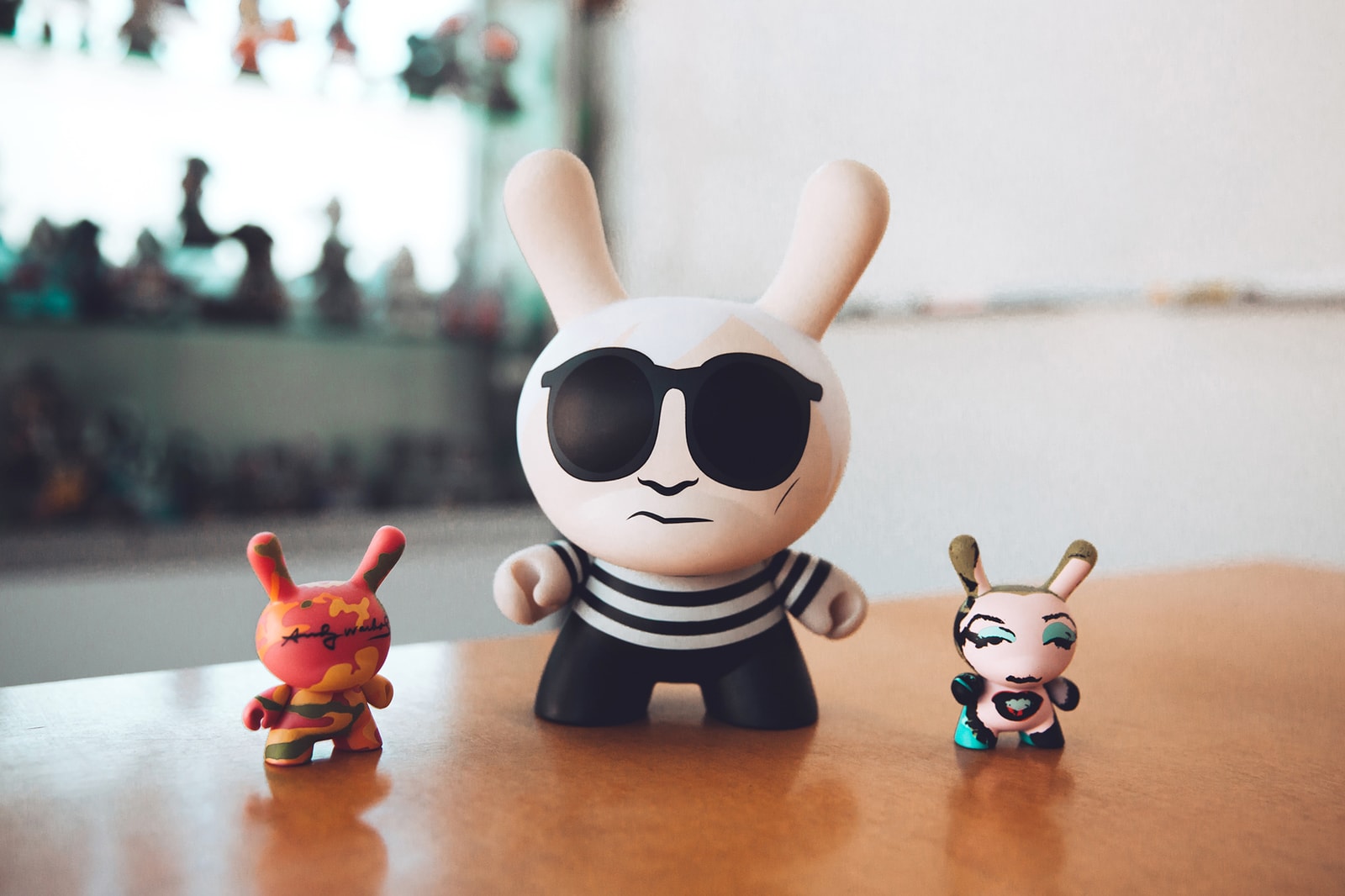 While completing your Industrial Design degree, did you have many women as classmates or colleagues? What was your experience like in the program?
When I first started the program, it was clear that the field was heavily dominated by men. My mentors were men and most of my classmates were men. At first, it was a little intimidating being in a male-driven program and not knowing how to use any of the heavy machinery. However, I didn't feel like I was at a disadvantage; in fact, I felt like my identity gave me an edge. Classes were small and intimate. There were about five to six women colleagues studying at the same time as I was. Not only was it empowering to be one of the few women working in conventionally male spaces, but it was a privilege to be amongst strong influential women and men in my class. From sandblasting acrylic sheets, laser cutting cardboard, welding parts for chairs, cutting fresh sheets of ply board, learning how to use the shop tools and heavy machinery, the experience was thrilling mainly because I was in a hands-on environment. Whether it be in heels or Vans I knew how to make those machines my bitch. I enjoyed every minute of school —if anything I actually LOVED school.
My mentors were open-minded and were always eager to show me something new (from new technology, new materials, failed products, concepts, etc). I had the best professors and colleagues who challenged me to become better.
Gradually, during my last two years of the program I started to notice more females joining the program. This was amazing to see. Since graduating, the program has gained a female mentor and moved to a bigger building. It's really awesome to see how far the ID program has progressed.
"I've always been fascinated by the construction of products and how they affect our daily lives."
Why do you think there aren't many female colleagues in your space?
In my experience, I don't think a lot of females know about this field and I'm hoping that this will change soon. Toy design is such a niche field, but I do see more female artists (like Tara McPherson, Linda Panda, and Kathie Olivas) transforming their 2D artwork into actual sculptural pieces for mass consumption.I'm pretty confident that this field will grow exponentially. Whatever gender we identify with we all have different interests and point of views. Toy design is a space that honors and invigorates diversity in thought. I hope more and more people realize the possibilities of this field and pursue it.
1 of 4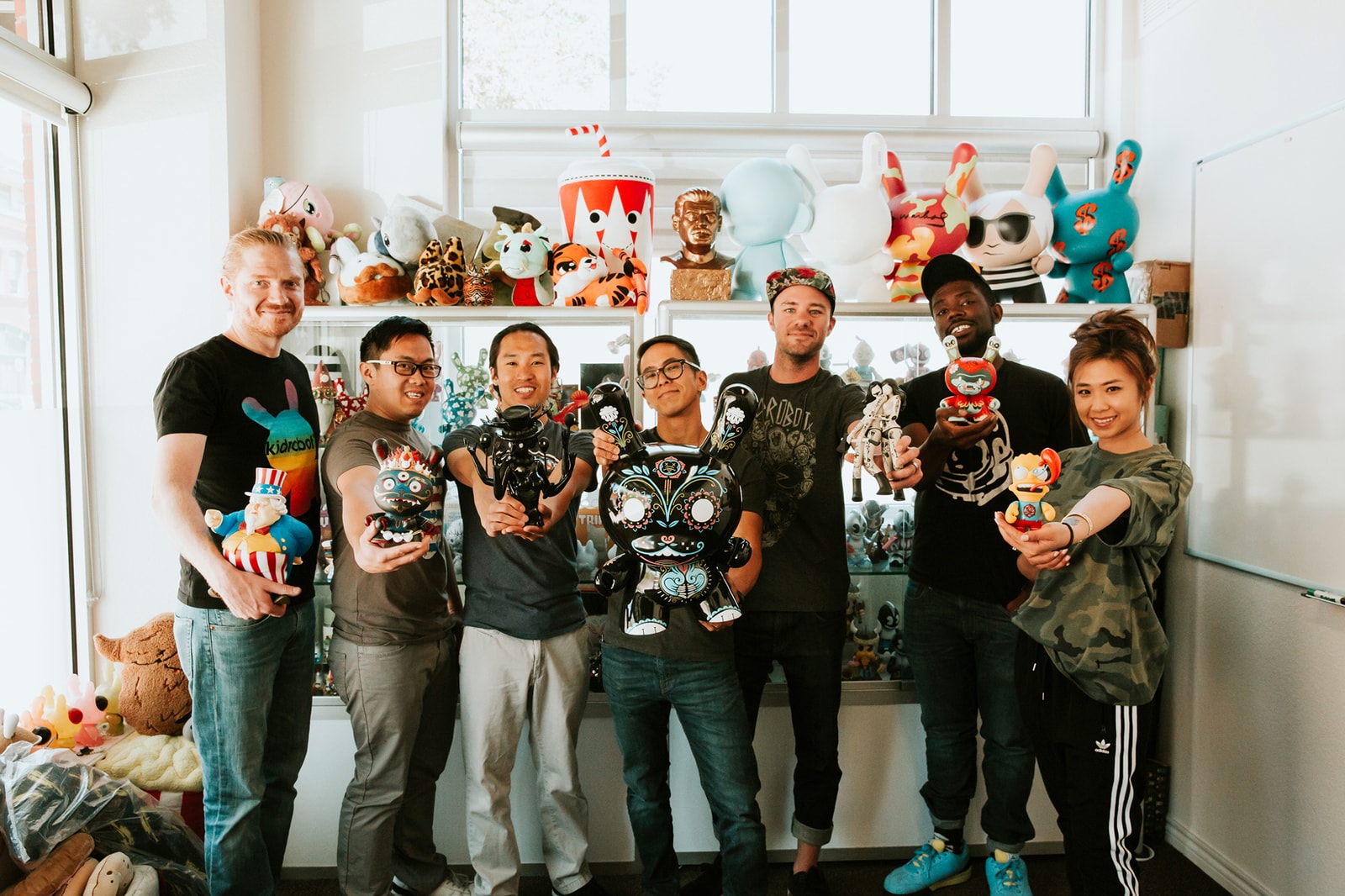 2 of 4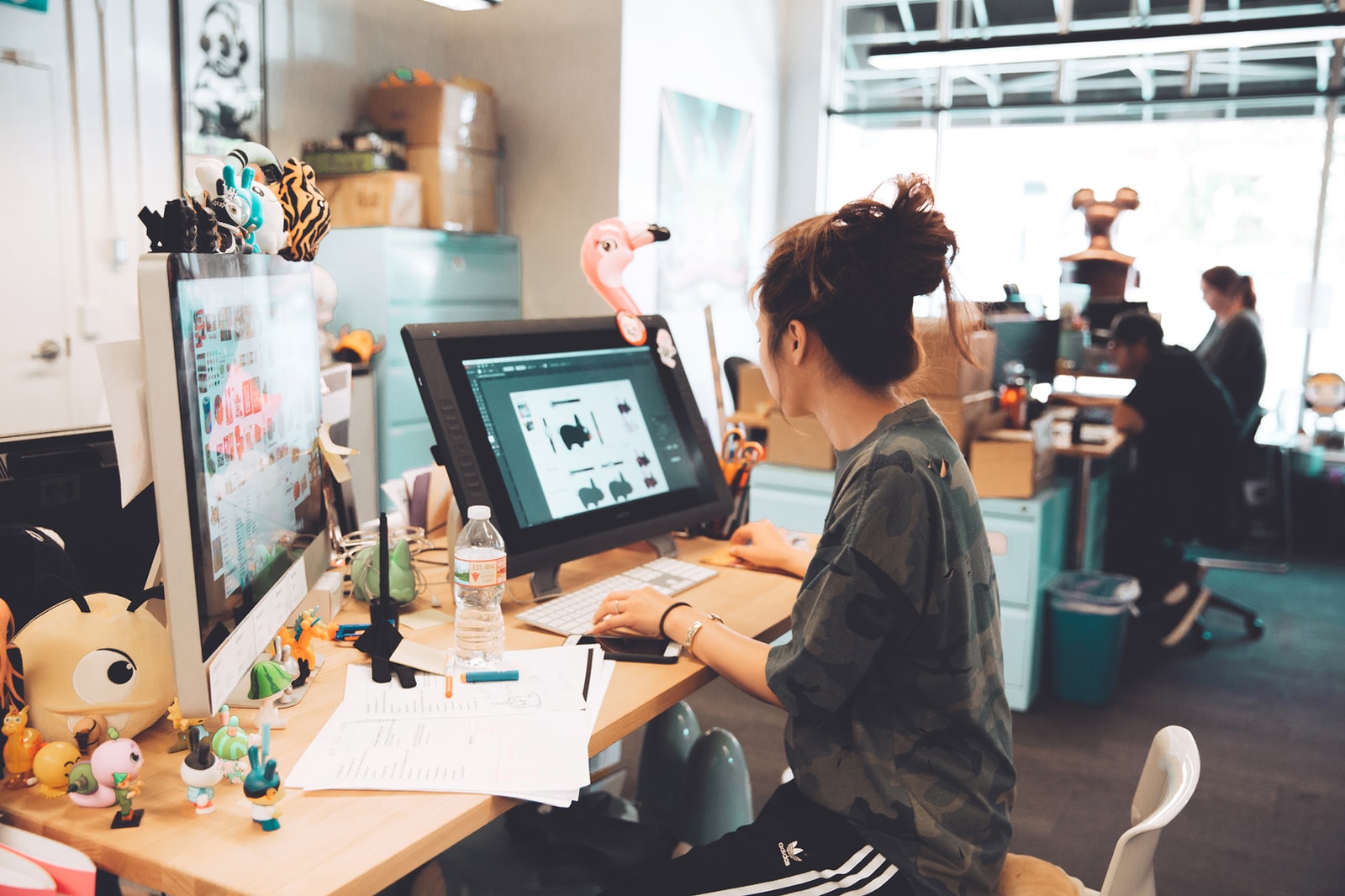 3 of 4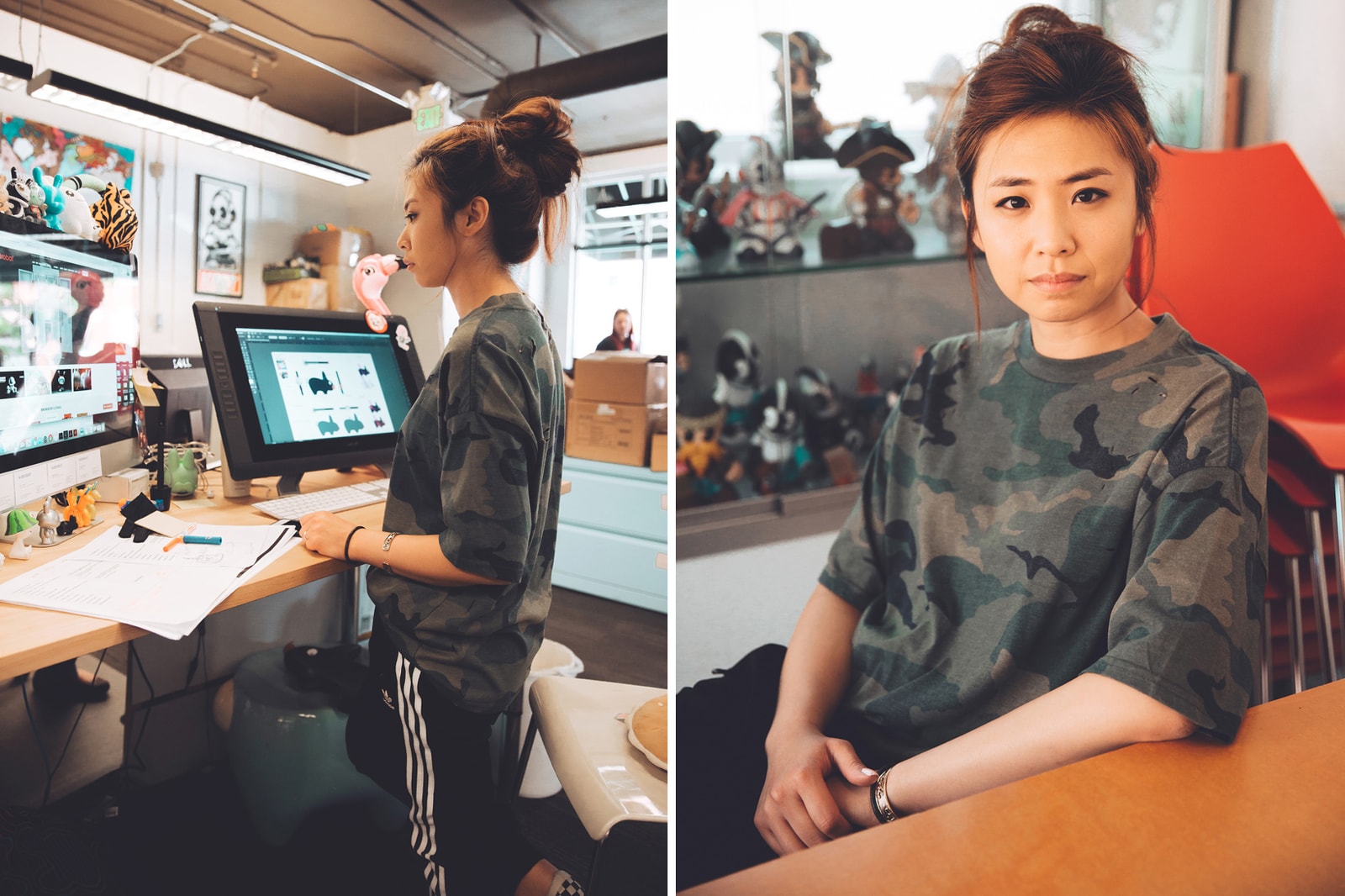 4 of 4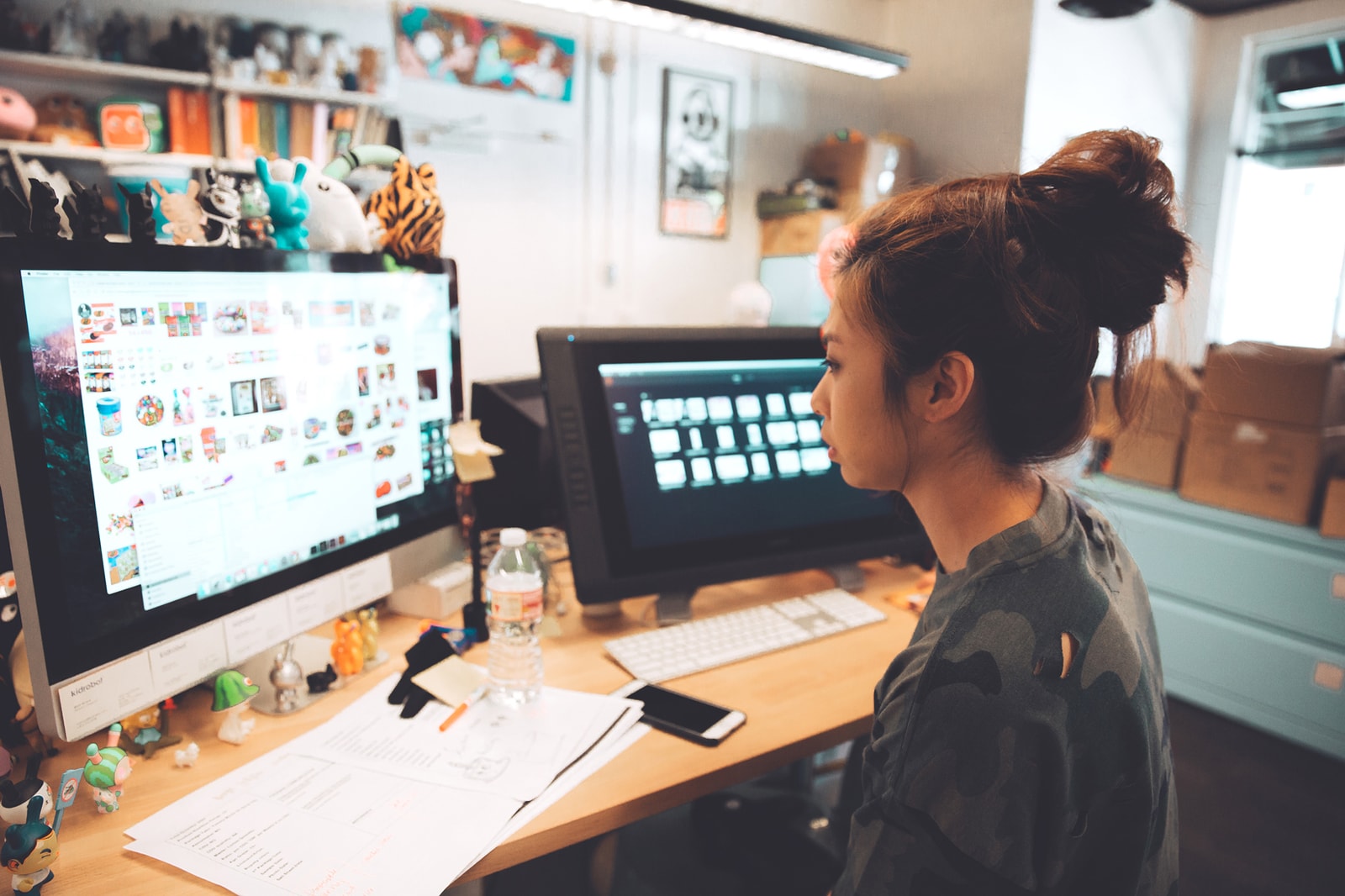 What's the average day look like for you at Kidrobot?
First things first…I need my morning cup of coffee. On average, all of our in-house designers juggle at least five to six projects whether it's 3D sculpting, working on packaging assets/templates, prepping for trade shows, working simultaneously with artist and licenses, and developing new concepts. Every day is different depending on what project I'm working on, but an average day consists of a mix of meetings and conference calls, research and concept reviews, sample reviews and approvals. I also work closely with the development team on manufacturing/material processes with our factories, with artists and licenses, with our sales team to touch base on what's hot or not (AKA the trending product forecast), and with the marketing team for social media needs. And as a whole, we're always brainstorming new ideas and dabbling in a few Nerf gun wars here and there. I also try to dedicate at least an hour a day to research some inspiration images or look up new and up and coming products/material processes. There are a lot of things going on at any given moment!
No matter the day, I have the opportunity to learn something new here. Whether it be fleshing out concepts with our creative team and Chief Creative Officer Frank Kozik, learning new material process from our development girl squad, or catching up with our kickass sales and magical marketing team promoting our products. Work is fresh and never stale.
How do you get your creative juices flowing?
I observe everything around me. I know it's trite to say that inspiration is everywhere, but it's so true. The food I eat, the people I interact with, the sounds I hear, the familiar smells I recall, and the crunch of leaves under my soles feed my inspiration bank. I use these observations to come up with new ideas and clever solutions. After all, you gotta use what you know in order to push the perimeter. So, I'm always pushing myself to think outside of the box when conceptualizing new products, whether it be to mimic the sound and texture of an actual food to exploring new ways of how art/toys can be worn as a fashion statement. I'm a firm believer that the stupidest ideas can be the greatest ideas. I'm also always doodling with colored pens. My desktop is covered in sticky notes—it's like a kid threw up their imagination. It's a beautiful mess.
" …I felt like my identity gave me an edge."
What were some of your favorite projects to work on and what were some of the most challenging?
So far, I've really enjoyed working on lifestyle products (skate decks, clutches, apparel). Lifestyle projects intertwine two worlds: art and fashion. I get the freedom to explore and infuse art into different fashion trends. As a sucker for high-end fashion, I really wanted to explore the idea of having "wearable art."
The most challenging project I worked on was the Yummy World XL Arnold the Puffs and Bo Bacon plushes. It's really hard when you're salivating and hunger kicks in while you're researching different foods for inspiration. I love food too damn much. It's a blessing and a curse conceptualizing for new YW characters because of this. It's also been an invigorating challenge to make YW plushes more food-like. When creating concepts for these plushes I wanted to push our plush line into a more interactive experience for our consumers. By exploring different textures and materials I was able to mimic the crumbly crunch of chomping on cheese puffs and to configure a bacon shape with all of its iconic waves and bends. YW gives me the opportunity to evoke both my appetite and my childlike imagination, but damn, opening my lunchbox after Googling images of crispy bacon can get a bit hard.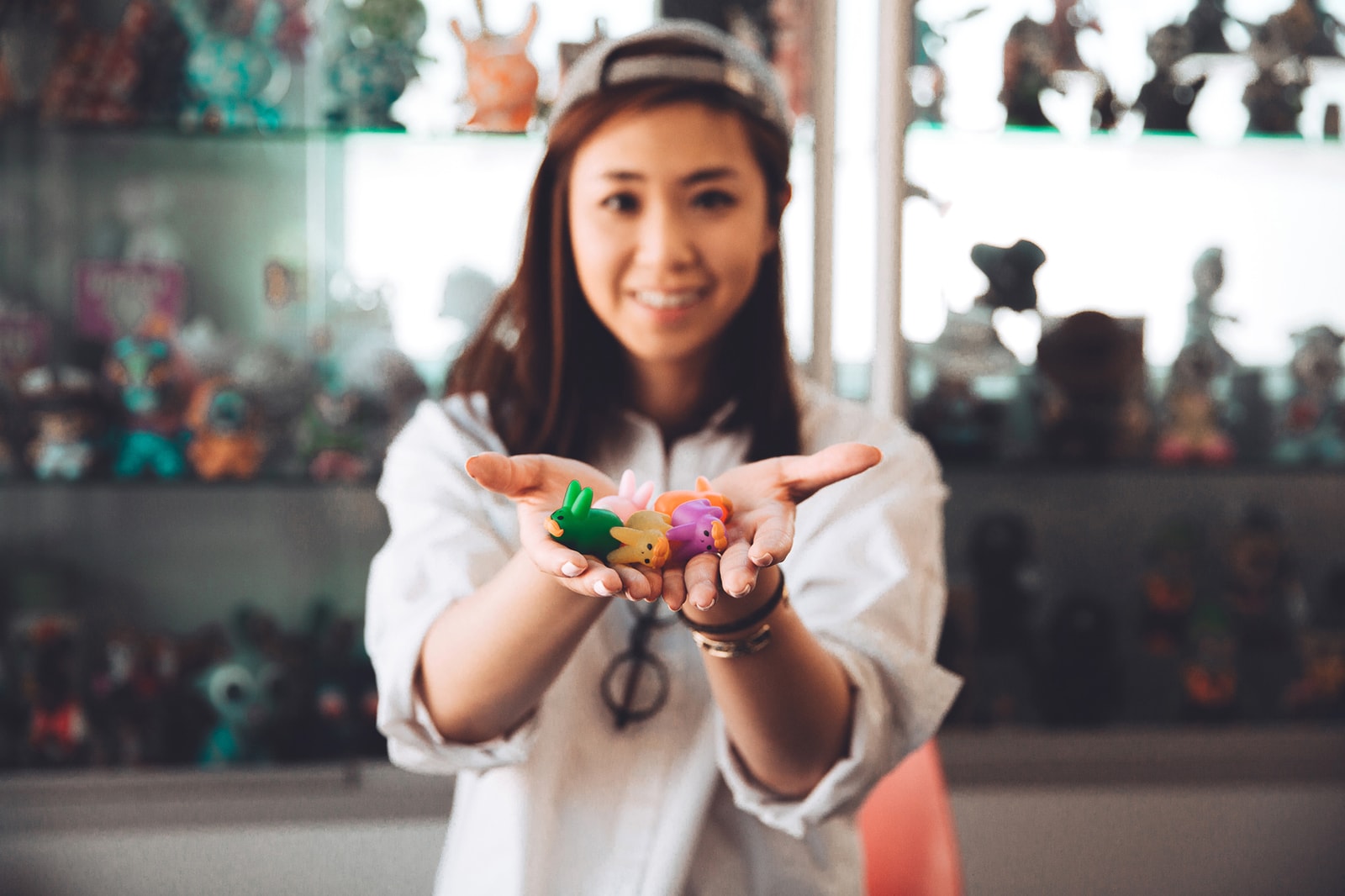 Have you ever been interested in clothing design? What are some brands with creative direction you like?
Yes, I try to embody my creativity in all aspects of my life, especially with what I wear. I've always been fascinated with clothing design, especially in shoes, handbags, and androgynous women's fashion. I love the term "unisex" and embrace the idea of not being confined to one specific gender. I've been loving the simple touch of masculinity in my wardrobe, it just makes me feel like a sexier boss ass bitch. Public School is simply perfect for its unisex aesthetic and its smart use of masculine touches.
I know it's bougie, but I've always been intrigued by Louis Vuitton and Gucci. I love the new creative direction of the new GucciGhost collection as well as the new Gucci Ace sneakers having the option to customize them with embroidered patches.
How has your profession affected your style?
My profession asks me to explore all kinds of color schemes, materials, shapes, purposes, etc. Because of that I've applied this fluidity to my own style and aesthetic. I think we're taught that to "have style" means to assume ownership of one specific aesthetic, but style is flexible and organic. Understanding and embracing the mutable nature of fashion helped me become more confident in my own style.
1 of 3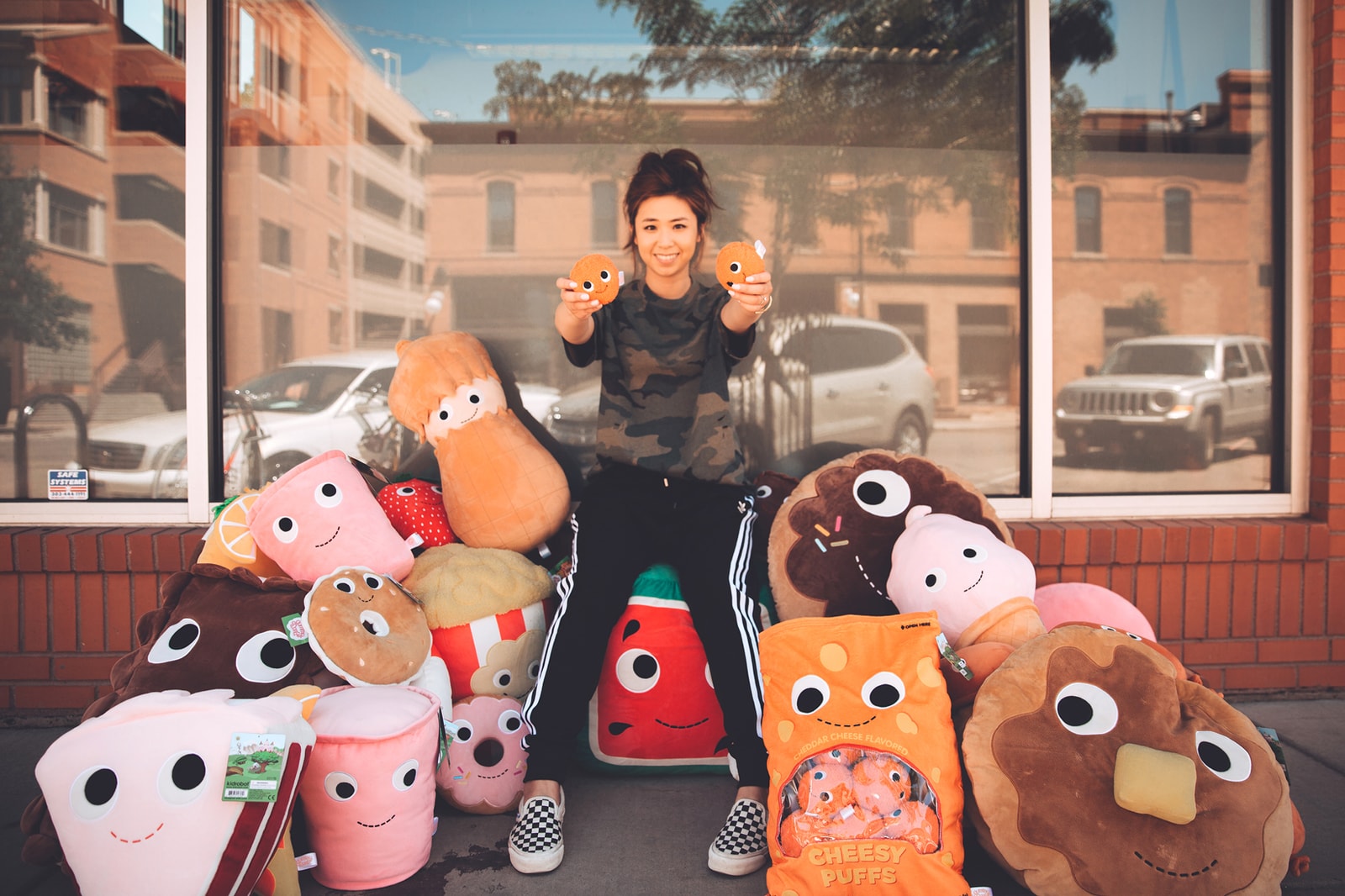 2 of 3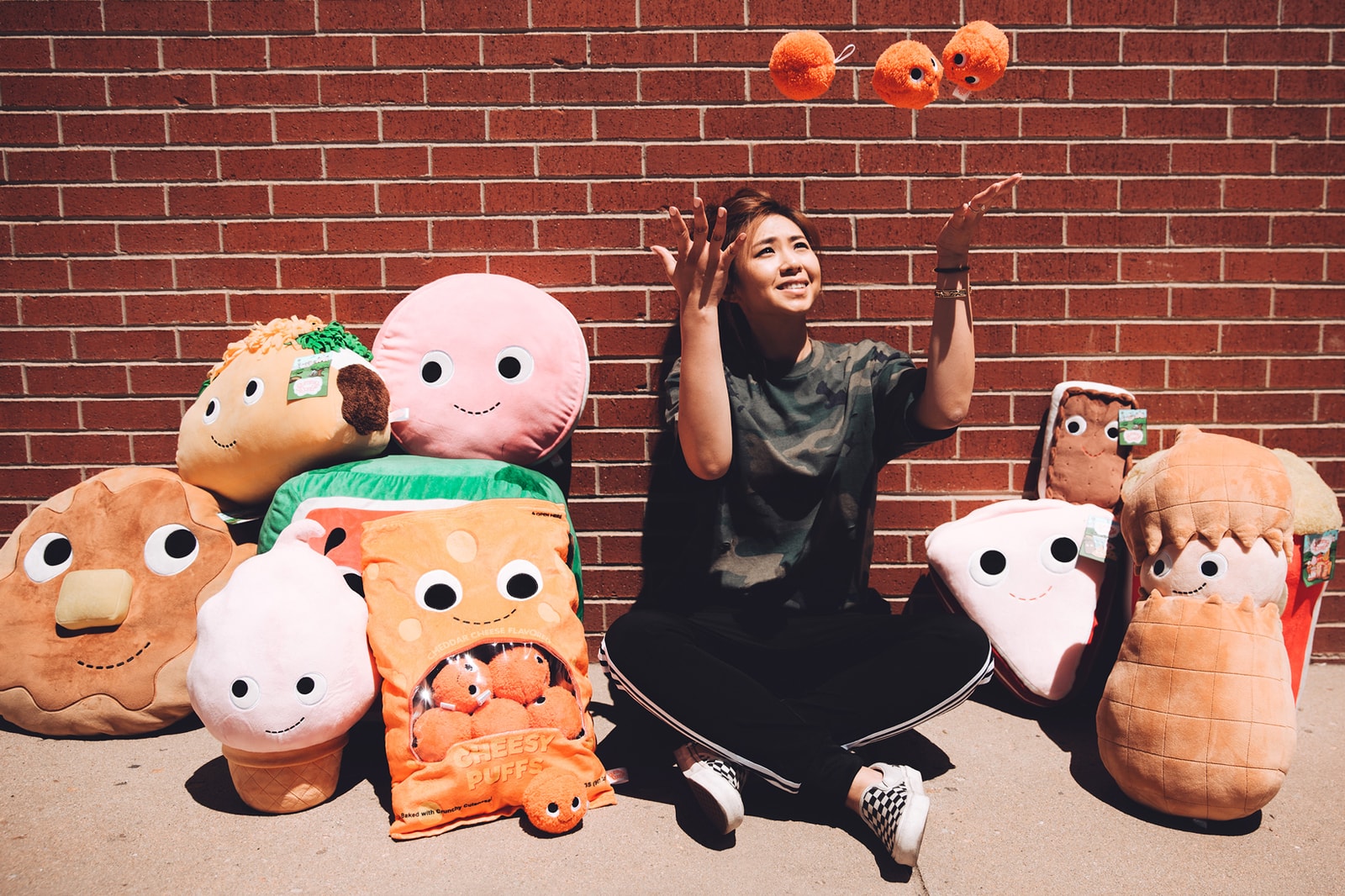 3 of 3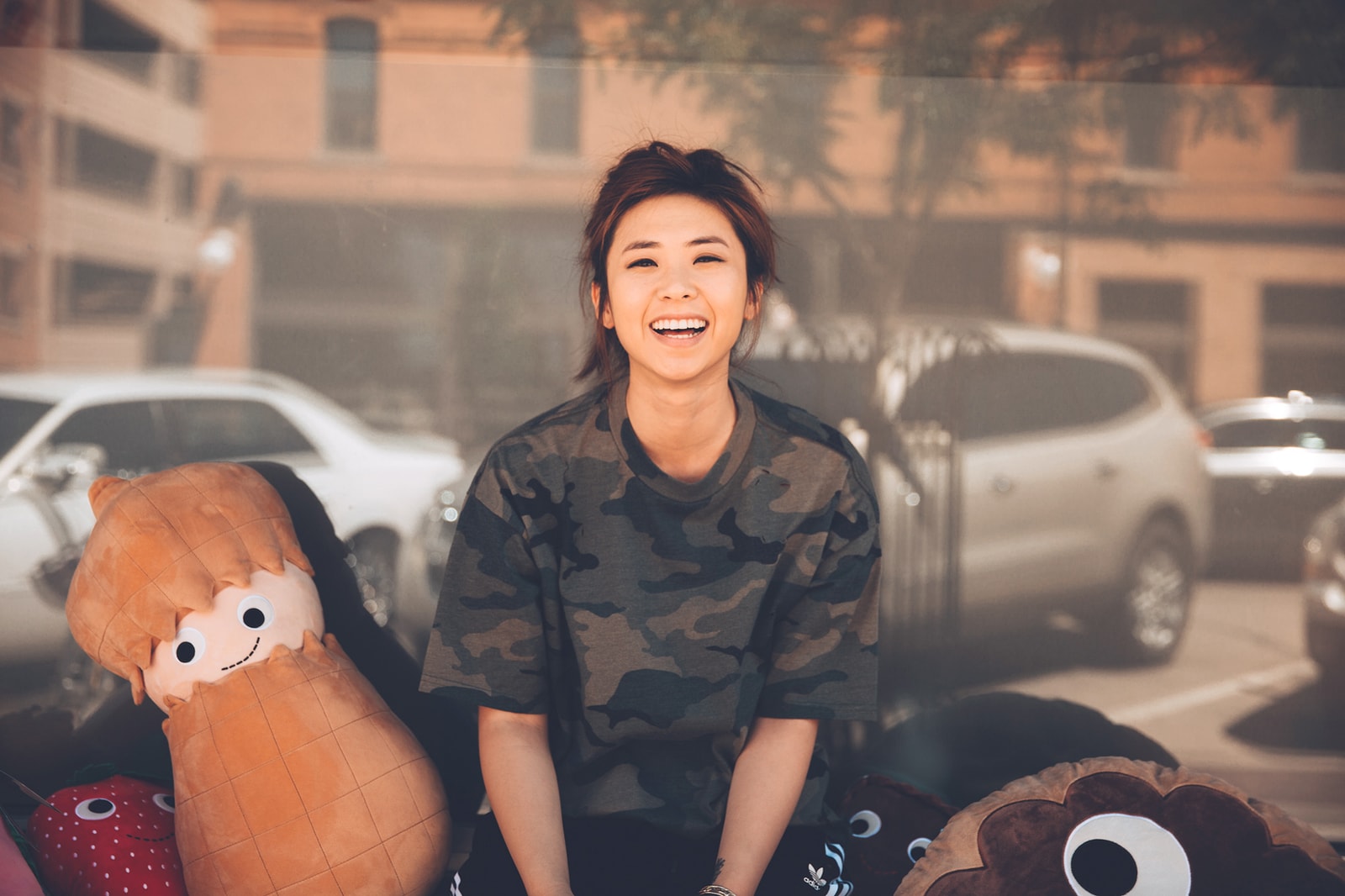 Are there any other women in toy design that you look up to?
Some notable women in toy design that I look up to are Bubi Au Yeung for her super cute simple characters like "I Am Ok", Jordan Elise for her whimsical taxidermies Horrible Adorables, and Junko Mizuno for her mix and flair of the grotesque and cute.
Do you have any advice for young girls interested in design? What type of activities should they be exploring?
Be persistent and confident. Don't be afraid to fail 'cause it will always open other doors. Question things and try new ideas. Keep in the loop of the latest toy trends and new material/manufacturing processes. Believe in yourself and your product, have fun, and remember that the stupidest ideas can be the greatest ideas.
Take advantage of social meet-ups so that you can bounce ideas and meet other designers within the field. In sum, be vigilant in learning something new and challenge yourself.