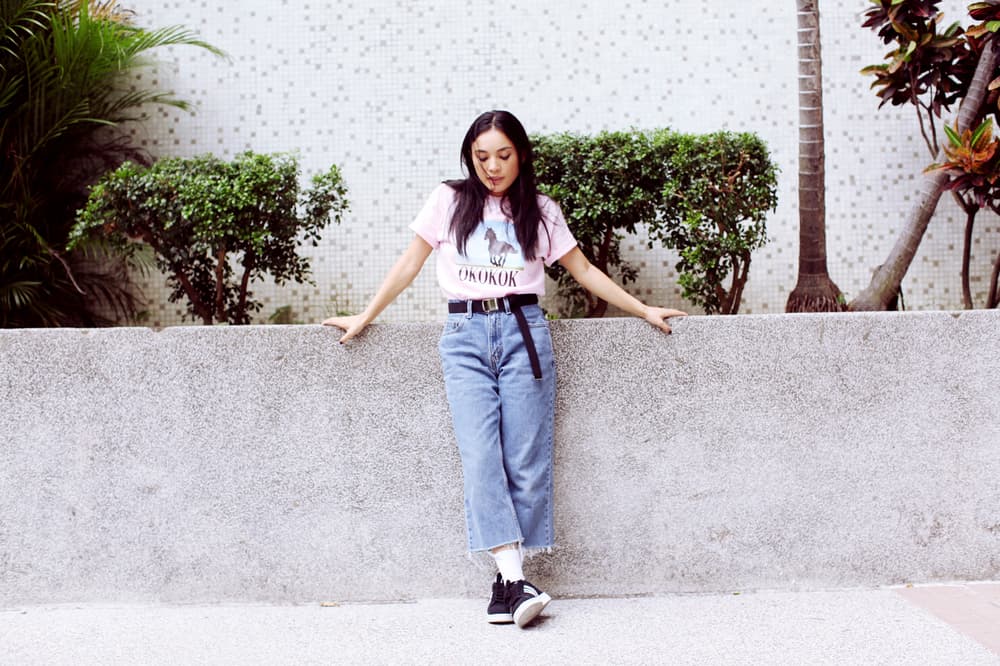 1 of 3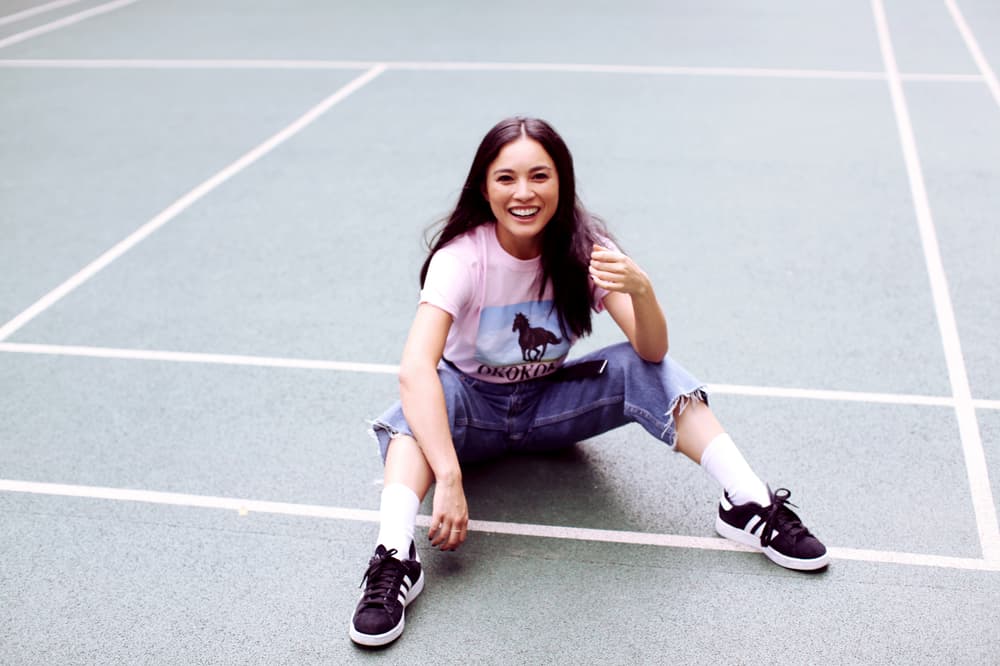 2 of 3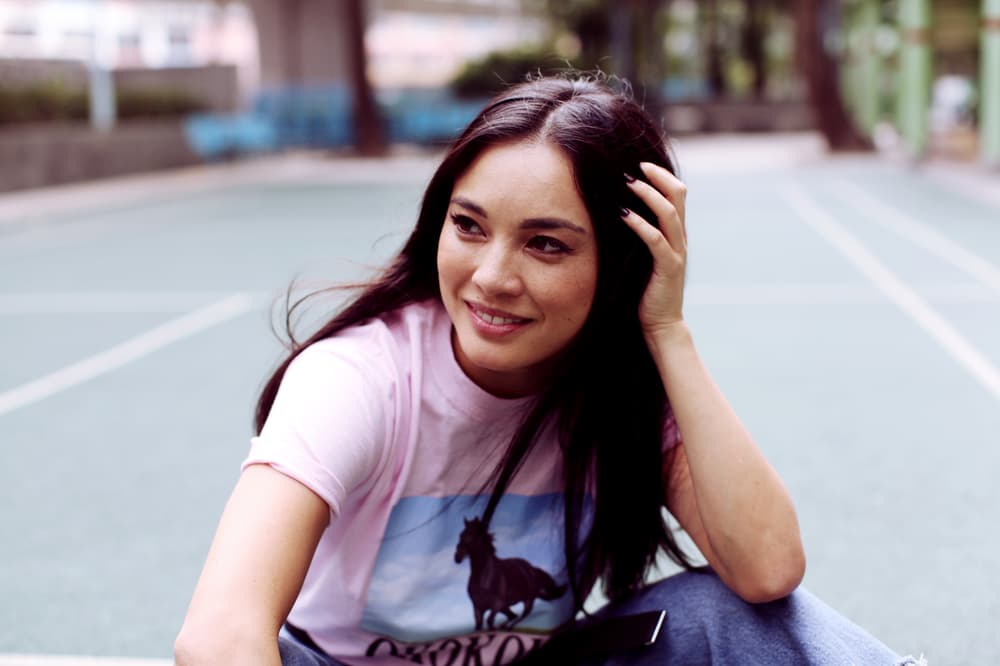 3 of 3
Music
Soulection's SOSUPERSAM Is Both a Sound Selector and the Belle of the Ball 
Find out how she does it all.
Soulection's SOSUPERSAM Is Both a Sound Selector and the Belle of the Ball 
Find out how she does it all.
SOSUPERSAM is a force on her own and we're not quite sure how she does it. The Los Angeles native, born Samantha Duenas, has manifested her dreams skillfully, cultivating a successful career as a DJ, dancer and style influencer.
As she spins around the world she also plans her popular "143" R&B parties. How she manages to do all of this and pursue her passion of singing as debuted on her GARDEN EP, we have no idea.
In a short chat, we asked the multi-hyphenate how she brings her ideas to life and maintains her cozy girl style on the road.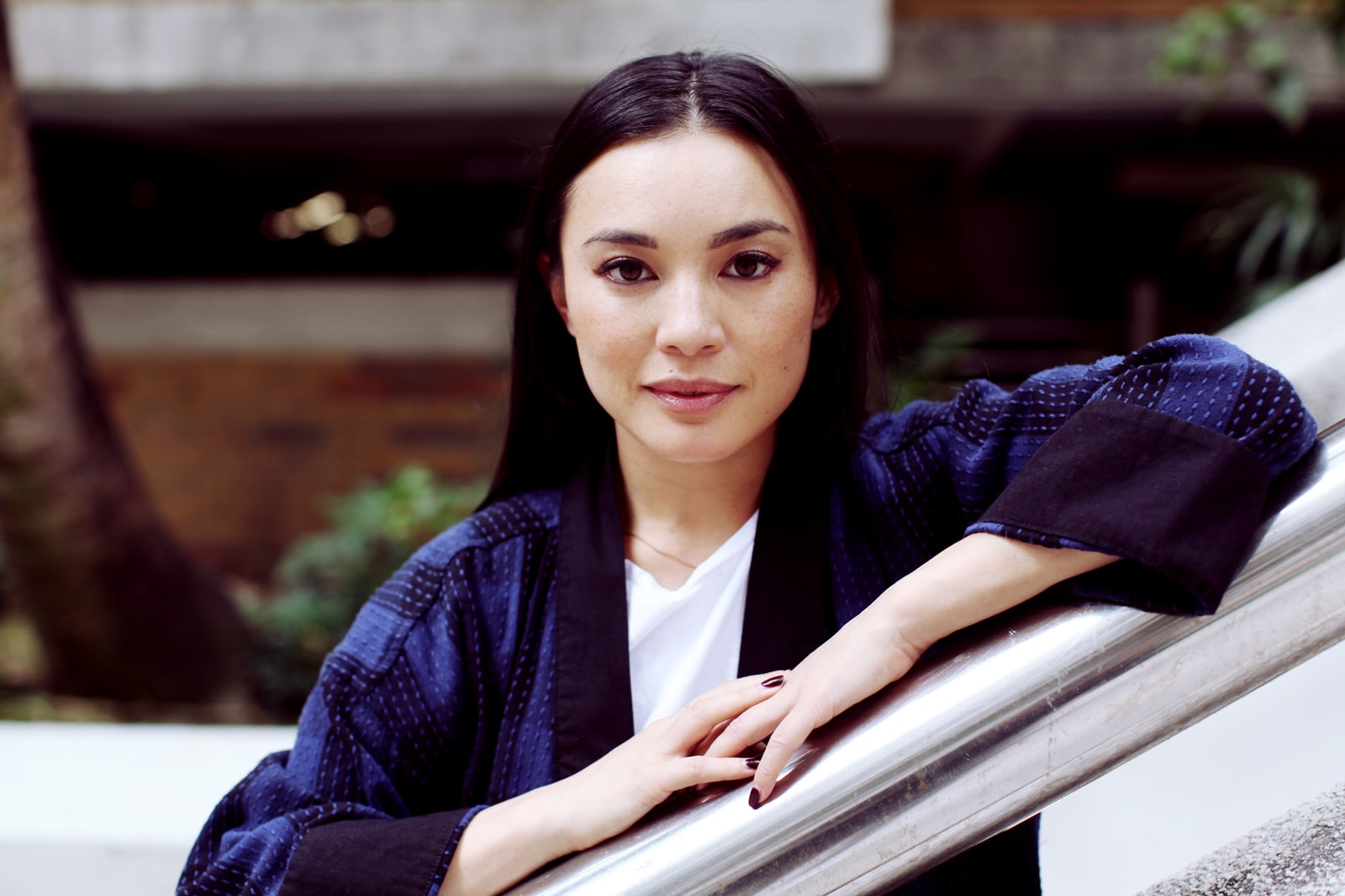 How did you learn how to DJ? What was one of the hardest obstacles you faced when gaining the skill?
I learned on turntables with vinyl records back in 2008, lots of practice and mentoring from my older cousin and DJ friends.
How did your "143" R&B parties come to be?
Four years ago, a new bar in Los Angeles opened up and asked if I wanted to do a monthly residency. My first night I played my usual formula of rap, classic hip-hop, boogie, R&B, and a little bit of house. After that night they were like,"We love you. We want you to keep coming back but we don't want rap or house, this is a speakeasy, we want you to keep it mellow." I think creative constraints push you to think outside the box. They told me what I can't do so I had to make myself happy with what was left. SLOW JAMS! Me and my two friends would always joke: "What if we had a slow jam night? That would be the worst idea ever! That would be the worst party of all time". We called it "143" because it's the old pager code for "I love you."
I was just being a teenage hoodrat doing hoodrat things — sending mixtapes to my crush, singing Mariah Carey, all of that. So using that sentiment we created a night, and it's called "143." We had no expectations other than free drinks, we'll play K-Ci & JoJo, no one will like it and we will have the best time.
"Creative constraints push you to think outside the box."
What inspired you to make the GARDEN EP? Tell us how the EP developed from idea to full project.
I hit a creative wall where I felt empty playing other people's music. I craved the next step in my path. I thought that I needed to learn how to make beats since that was the general trajectory for a DJ, all the while dismissing my past singing experience as a possible choice. It clicked one day that maybe I could just do what I already know how to do.
I pushed and the Universe gave me the tools and a team of friends to guide, enlighten, and show me the way. I just wanted to sing again and do the best job of presenting it.
How do you feel about the current landscape of the R&B genre now? Who are some your favorite artists?
I think in the past five years, there has been a resurgence in R&B and a renewed appreciation, which hopefully not just a passing novelty. Right now I have the new SZA album on repeat. I love Jeremih, Syd, Sonder, Kelela, Villette, and Frank Ocean. My favorite R&B artists of all time will always be Mariah Carey and SWV.
If you had to choose one album at the moment to listen to on repeat which would it be?
Frank Ocean's Channel Orange.
1 of 2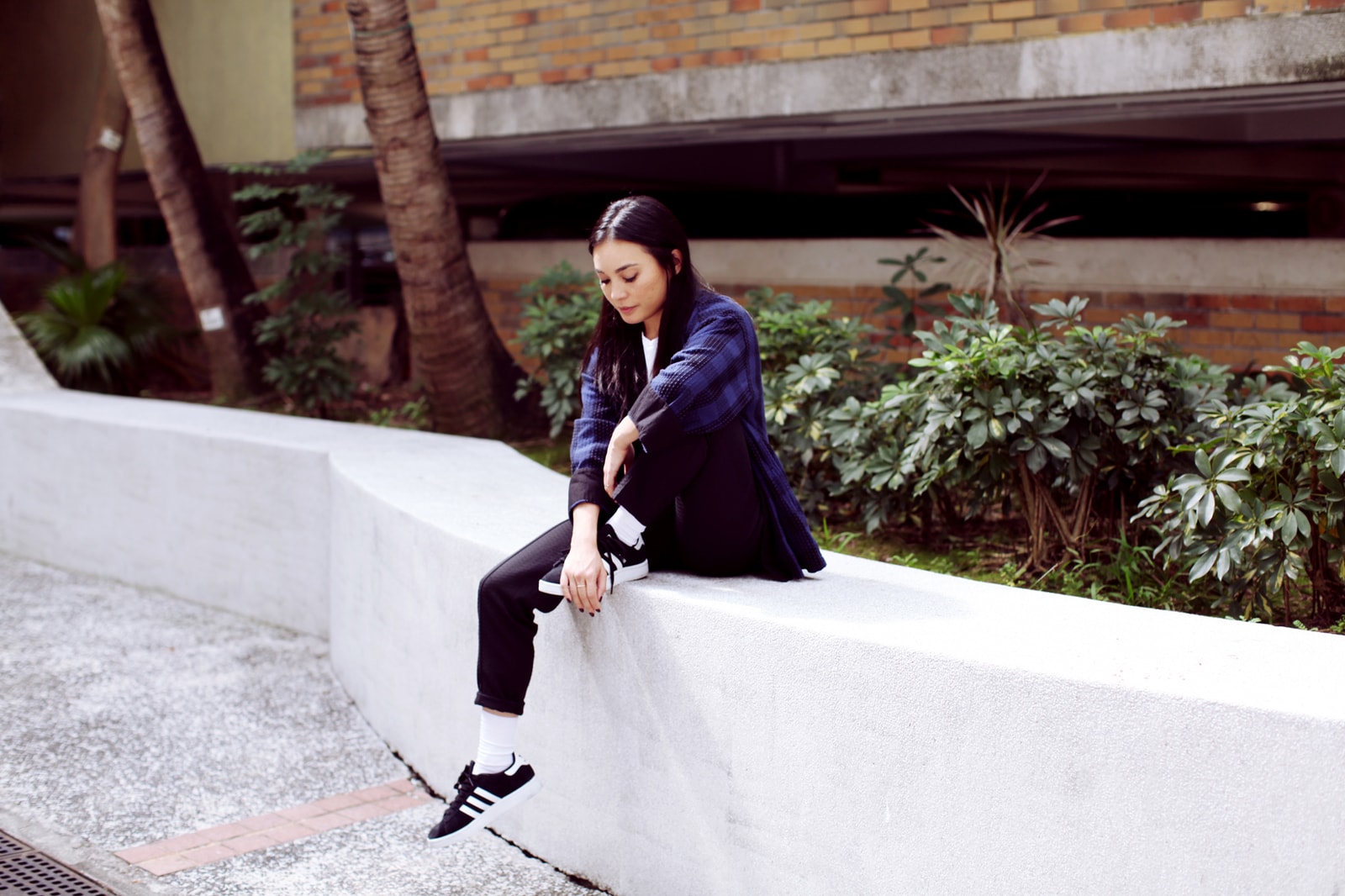 2 of 2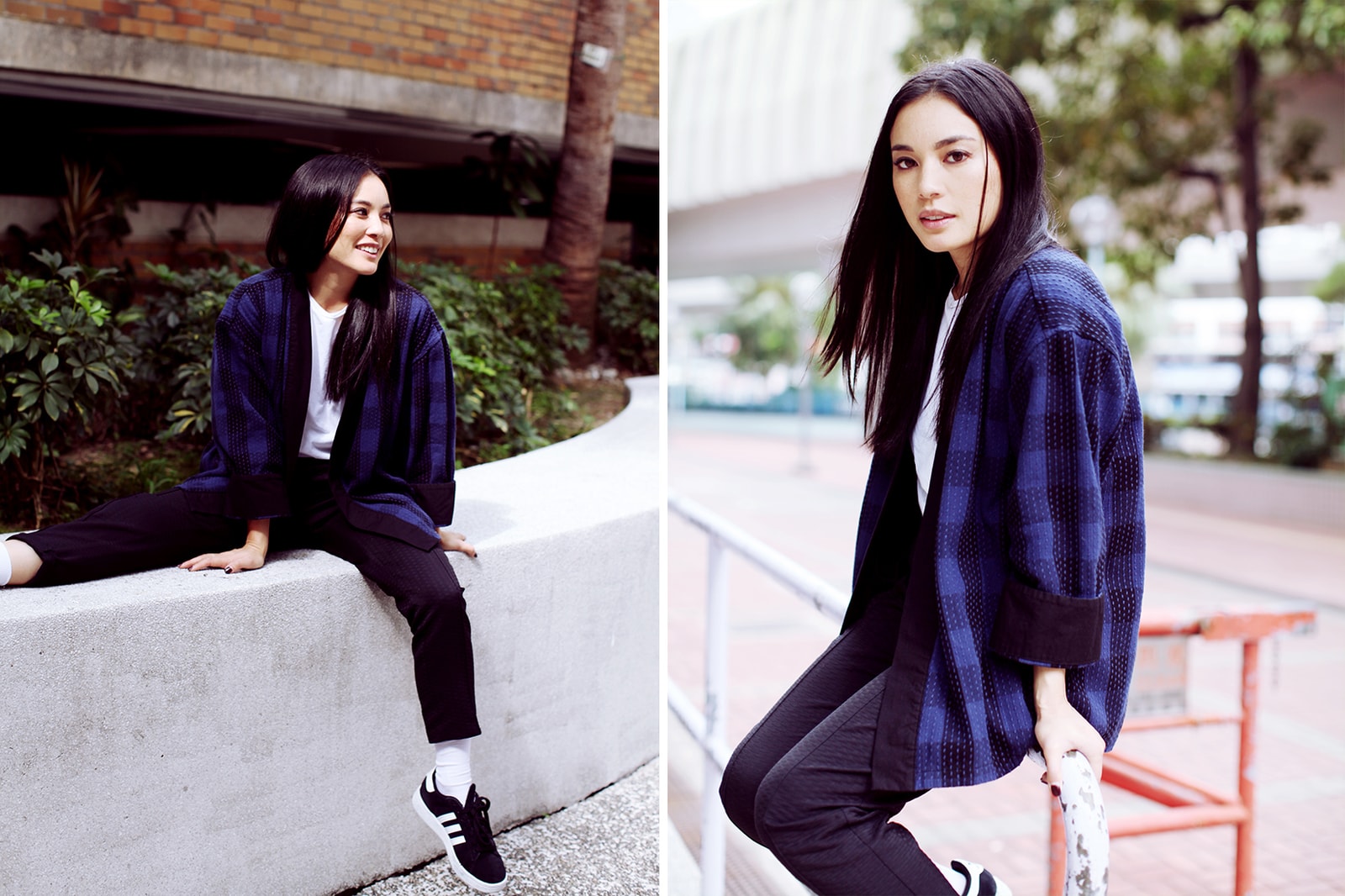 How would you describe your style?
Lazy boy.
What are some beauty essentials you keep with you when traveling?
Rose water spray, Tatcha's hydrating masks, and Make-Up Pro's Collagen-Elastin 14:1 creme. I've also being liking perfume sticks lately. Derek Lam has one called "Silent St." and there's a lovely line from Korea called Blossom by H that my friend introduced me to. Perfume sticks are a sweet little refresher when you're on the road.
I can't function when my lips are chapped so I have tons of different lip balms everywhere from Glossier, Kiehl's, and Vaseline.
How do you come up with looks for a gig? What's more important: being comfortable or camera-ready?
Being comfortable takes precedent, mainly in the shoe department. Sometimes I'll be DJing a chic fashion party in a skimpy little dress and full hair and makeup, smiling because no one can see that I'm secretly wearing tall socks and adidas slides.
What is your best kept skincare secret?
Not a secret, but I take collagen peptides every morning and it has helped my hair, skin, and nails tremendously!
Photographer

Lauren Engel/Hypebae