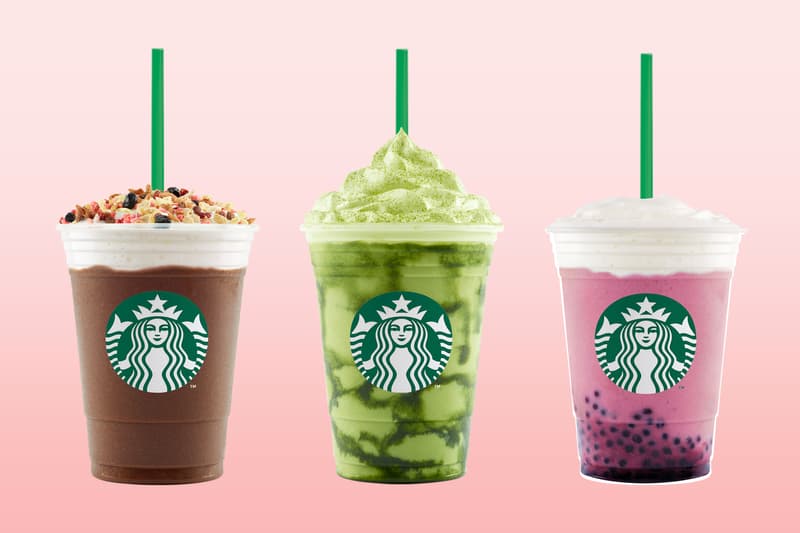 Food
Beat the Summer Heat with Starbucks' New Matcha and Yogurt Frappuccinos
Your Instagram definitely needs these drinks.
Beat the Summer Heat with Starbucks' New Matcha and Yogurt Frappuccinos
Your Instagram definitely needs these drinks.
After breaking the Internet with a color-changing Unicorn Frappuccino and a pretty Pink Drink, Starbucks now outdoes itself once again with a whole new lineup Instagram-worthy beverages.
Arriving just in time for summer, the special menu features three icy and mouth-watering Frappucino flavors, including Green Tea Yogurt, Acai Mixed Berry Yogurt and Granola Dark Mocha. In particular, the pink berry beverage comes with tiny pearls that are bursting with fruitiness, while the caffeinated mocha drink is served with a generous topping of crunchy granola.
There's a catch though — these new drinks are currently only available at Starbucks locations in Asia. Fingers crossed they'll soon make their way stateside. In the meantime, taste the new Berry Prickly Pair and Mango Pineapple Frappuccinos.
Image Credit

Starbucks (image Edited by Hypebae)
Share this article