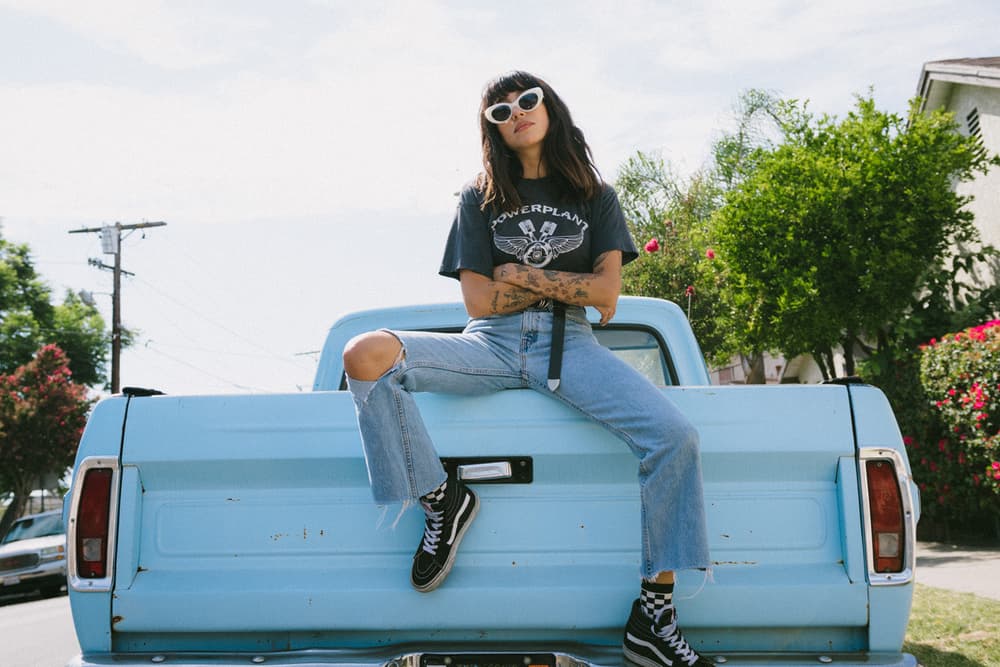 1 of 2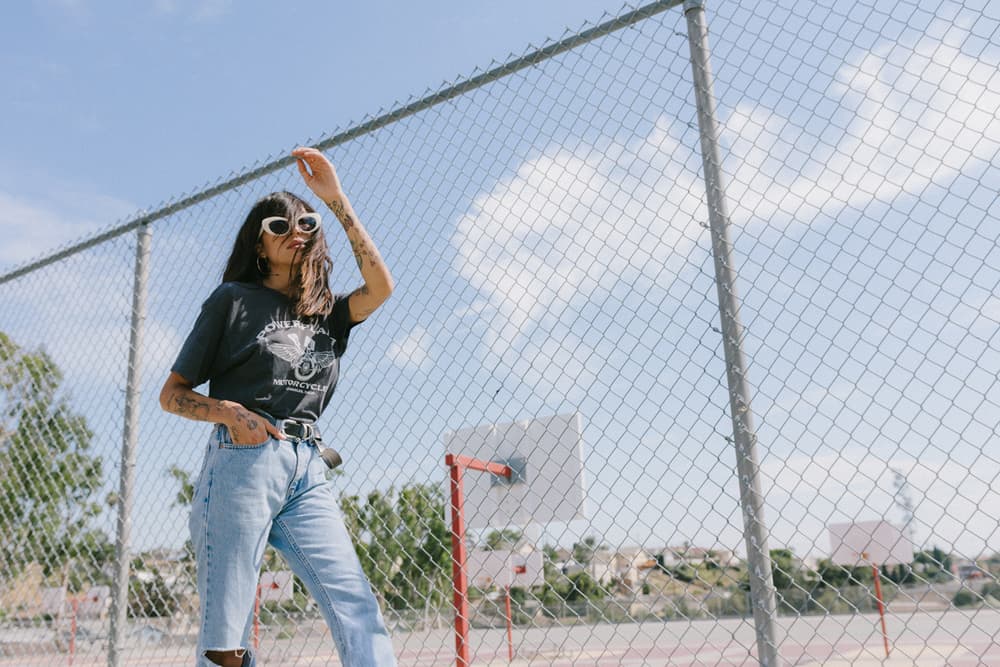 2 of 2
BAEwatch: Holywater
Get to know the photographer-turned-DJ who's making waves in LA.
Every once in a while, we all come across someone who seems to be good at absolutely everything: having an impeccable sense of style, a repertoire of artistic abilities and a loveable, down-to-earth personality. Well, Holywater is just a girl like that.
Hailing from the City of Angels, the photographer-turned-DJ is the brains of the creative collective, Virgin Gold Cult, and has produced multiple editorials such as these with her 35mm camera. On the music side of things, Holywater has most recently collaborated with dream pop duo Cruel Youth – formed by Teddy Sinclair and her husband, Willy Moon — on a sultry track entitled "Hush." And this is just the first of her many new projects to come, so definitely keep an eye out for more.
Taking a casual stroll in Los Angeles' Arts District, we caught up with the all-around creative to learn about everything from the musicians she looks up to, to her style and beauty secrets. Read our full conversation below.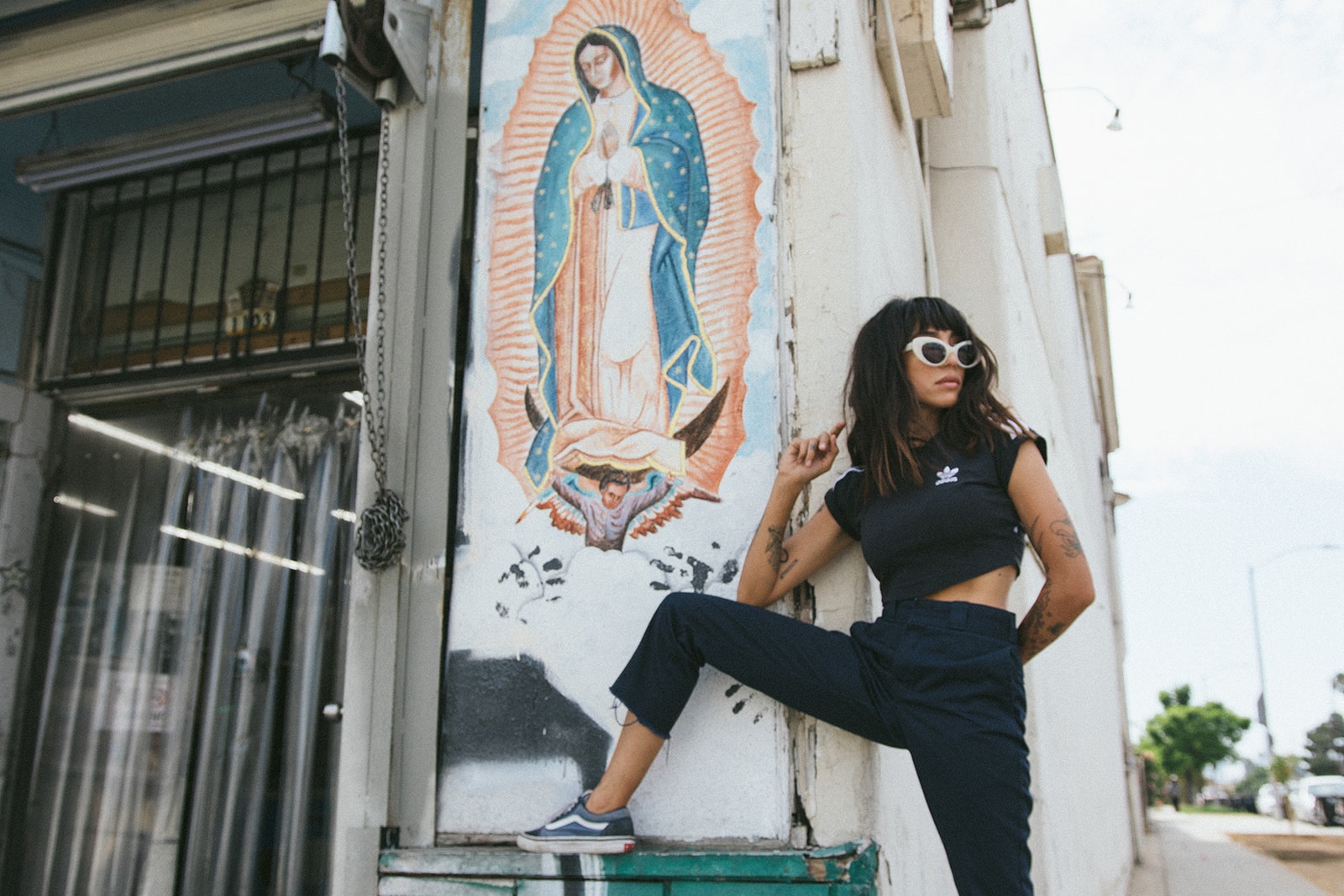 What was the first album you've ever bought?
Oh man, I don't quite remember, but I did have No Doubt's Tragic Kingdom and Green Day's Dookie when I was pretty young. Those were definitely a couple of my firsts.
How did you get into DJing in the first place?
I saw these old videos of Dr. Dre DJing when I was younger, and that was what originally sparked my interest. I couldn't afford my own equipment at that time though, so I would go hang out at this record shop in the neighborhood where I grew up and mess around on the turntables they had set up in the back of the shop.
What are your go-to sneakers of all time?
The Vans Sk8-Hi.
If you could raid anyone's wardrobe — living or dead — who would you choose?
'90s Gwen Stefani mixed with a little '90s Liv Tyler.
1 of 2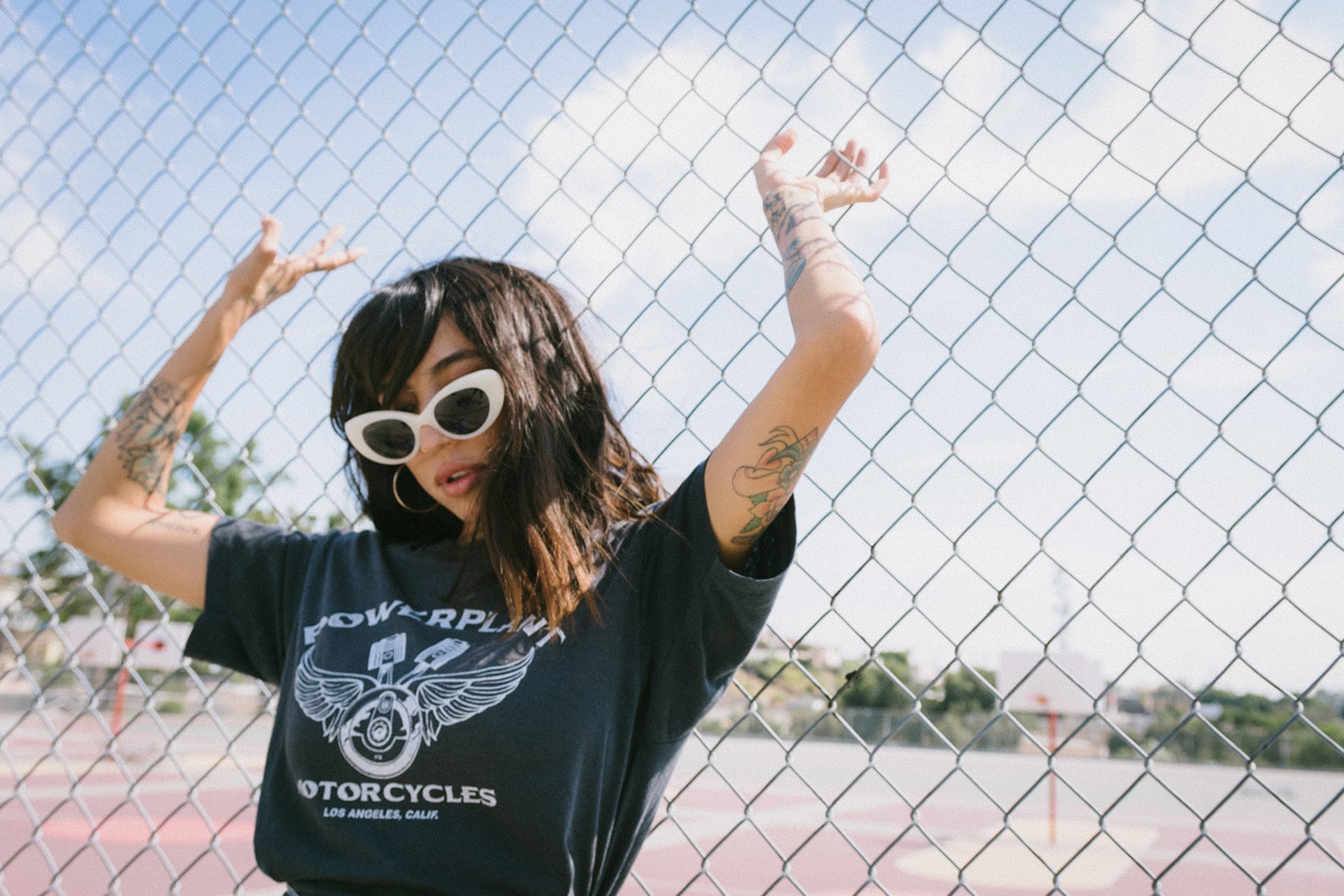 2 of 2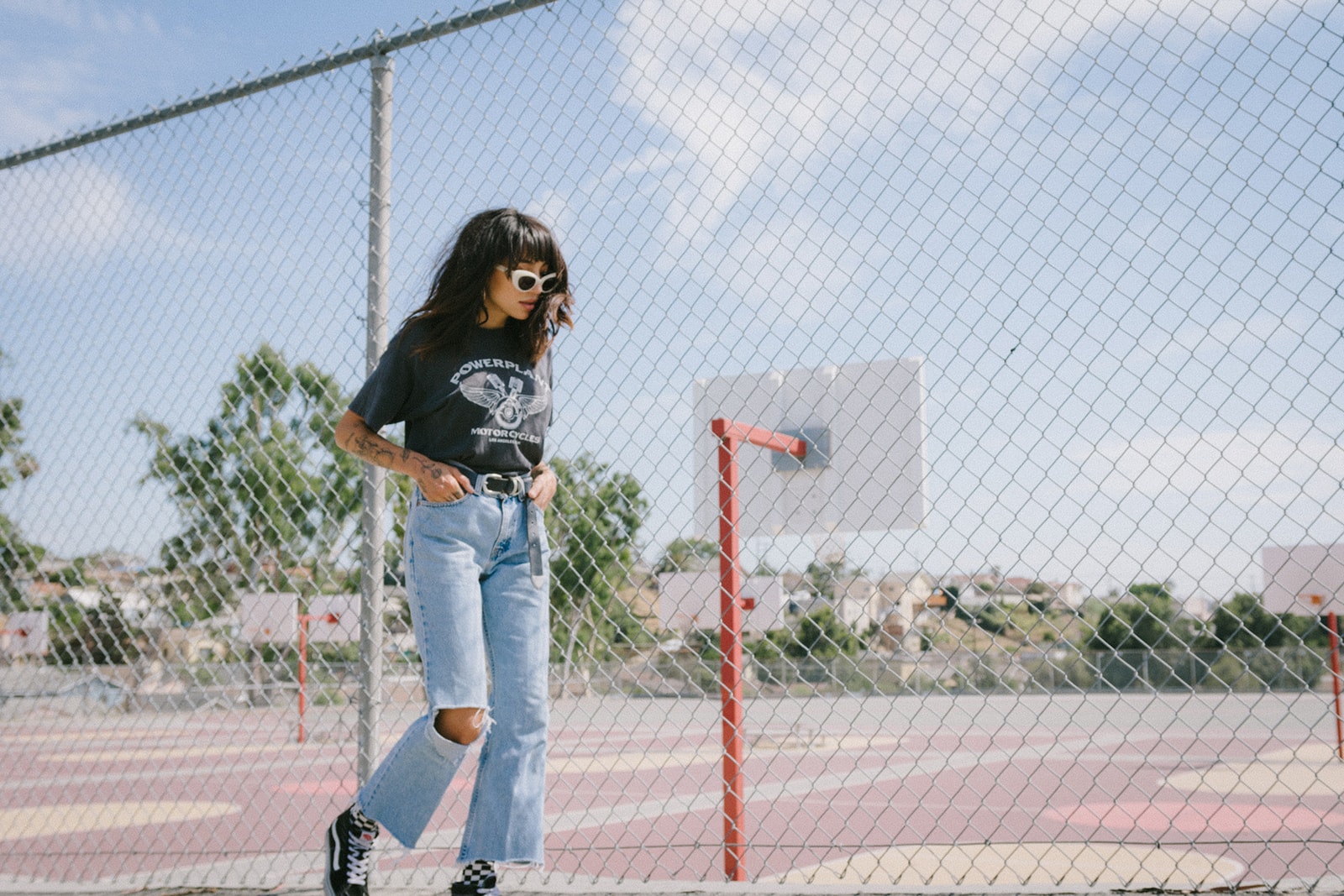 What's your favorite thing about living in Los Angeles?
The weather, of course, and all the palm trees. Most people who grew up in Southern California don't even look twice at the palm trees, but for some reason I've always been really fascinated by them, and every day I'm stopping and taking photos of them as if I didn't grow up here and have never seen them before.
One of my favorite LA views is when you're driving down the 101 leaving Hollywood, and there's a bunch of palm trees in front of you with the smoggy silhouette of Downtown Los Angeles in the background. I probably have 100 different photos of that same view in my phone right now (laughs).
Tell us about your beauty secrets. What are some makeup products you can never live without?
Burt's Bees has this rose tinted chapstick and it's all I wear. Also, I love rose water for my face.
If you could hop on a plane and travel to anywhere right now, where would you go?
I've always wanted to go to Greece or Italy.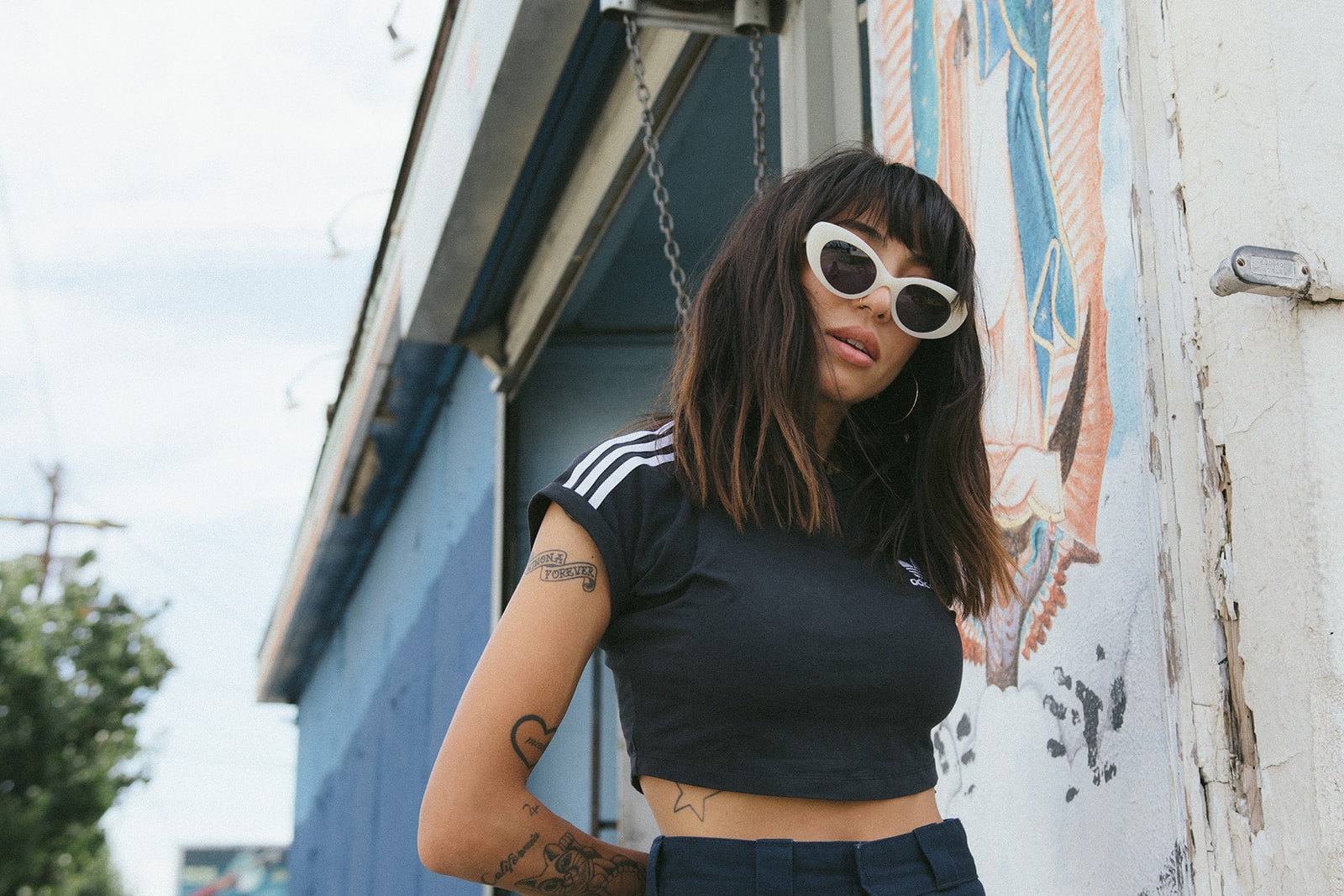 Most memorable gig you've done?
Whenever I've played in Hawaii, I would stay a few extra days and make a mini vacation out of it, that's always been one of my favorite spots. And I've DJ-ed a couple P. Diddy parties which were pretty insane.
Where do you usually look for creative inspiration?
A lot of creative inspiration probably comes from being in love or having my heart broken. But I have a pretty wild imagination and I get inspired by the smallest and simplest random things all the time.
Name an artist you'd hope to collaborate with some time in the future.
There's so many. I've always been a huge Gwen Stefani fan, that would be unreal. Rihanna would be pretty crazy too.
Any big plans for the rest of 2017?
I've got a couple exciting collaborations on the way. Hopefully they'll be out soon. Other than that, I'm just continuing to work on a bunch of music and I'll be releasing new stuff as much as I can.
Image Credit

Kyle Reyes/Hypebae
Share this article