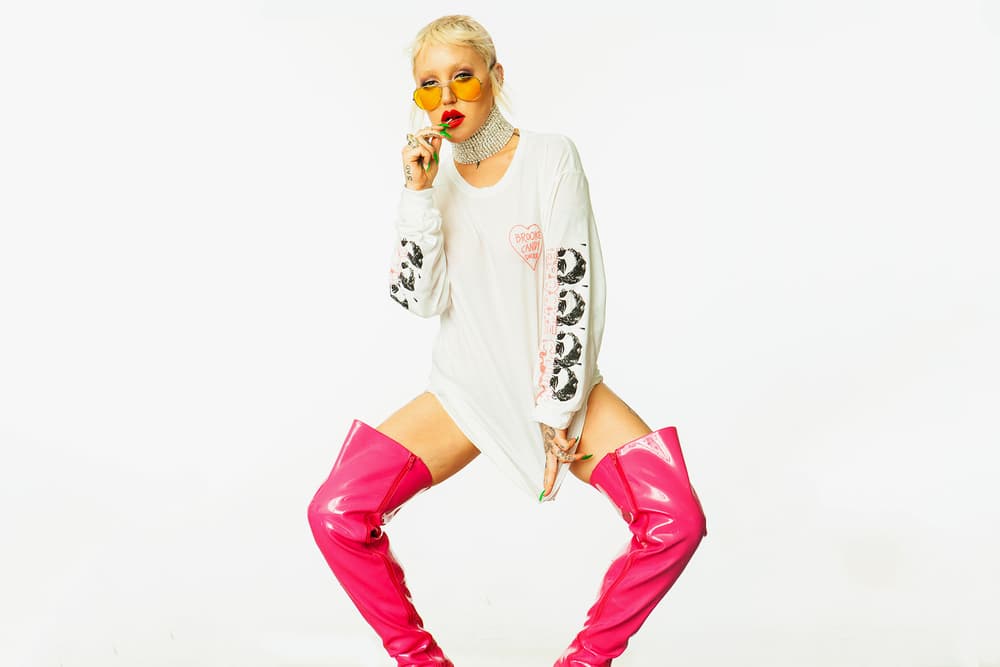 Culture
When Bad Is Good: Take an Exclusive First Look at Brooke Candy's New Merch Store
Read our interview with the Fagmob princess.
When Bad Is Good: Take an Exclusive First Look at Brooke Candy's New Merch Store
Read our interview with the Fagmob princess.
Like many, I was first introduced to Brooke Candy through Grimes' music video for Genesis back in 2012. Unnerving. I think that might be the best way to describe the first reaction I had to Brooke's eerie performance in the video – unlike Grimes' ethereal presence, Brooke is a commanding force that confronts you with her trance-like performance. And to be honest, once you start digging further into Brooke's work as an artist and performer, it's hard to ignore the fact that there isn't anyone else pushing boundaries the way she is. Straddling a very fine line between art and sinful decadence, the 28-year-old rapper-singer thrives on existing in the grey area where dichotomies live.
Since Genesis, Brooke Dyan Candy (which is her real name by the way) has come into her own as an artist truly who truly breaks down walls. After being signed to RCA in 2014, she went on to collaborate with Nicola Formichetti on a visually stunning video for her hit song, "Opulence." She has also been praised by fellow artist and friend Sia, who she collaborated with on her recently released track, "Living Out Loud" – an anthem for those struggling on the path to recovery from substance abuse.
In fact, Candy serves as an empowering voice for young women everywhere thanks to her candid openness in discussing her troubled youth. From being kicked out of her own home and shunned by her parents after coming out as gay, to opening up about her troubled past experimenting with drugs and alcohol, Candy has become a champion for the outcasts and renegades who are pushing the limits of self-expression. Known as the Fagmob, Candy now surrounds herself with fellow creators and artists who preach individuality in its purest form.
About to launch her new merch store today, we recently caught up with Brooke Candy to discuss the powerful visuals accompanying the release, as well as what it would take to lead a creative Renaissance. Read on below to see our full conversation, and head over to brookecandysucks.com to get ready for the store's launch. You can also follow Brooke on Instagram to find out what happens when a "spooky bitch" gets freaky.
1 of 2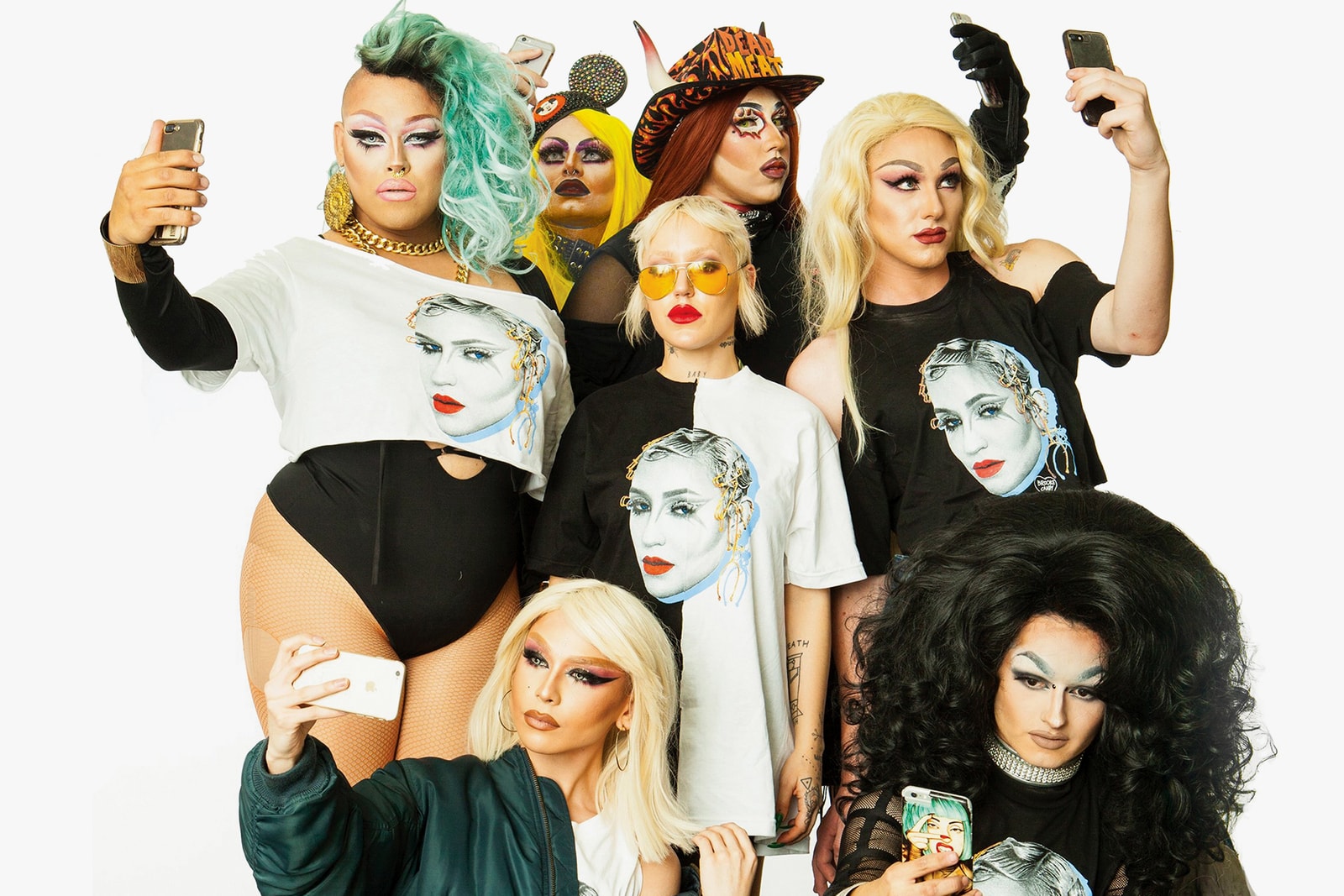 2 of 2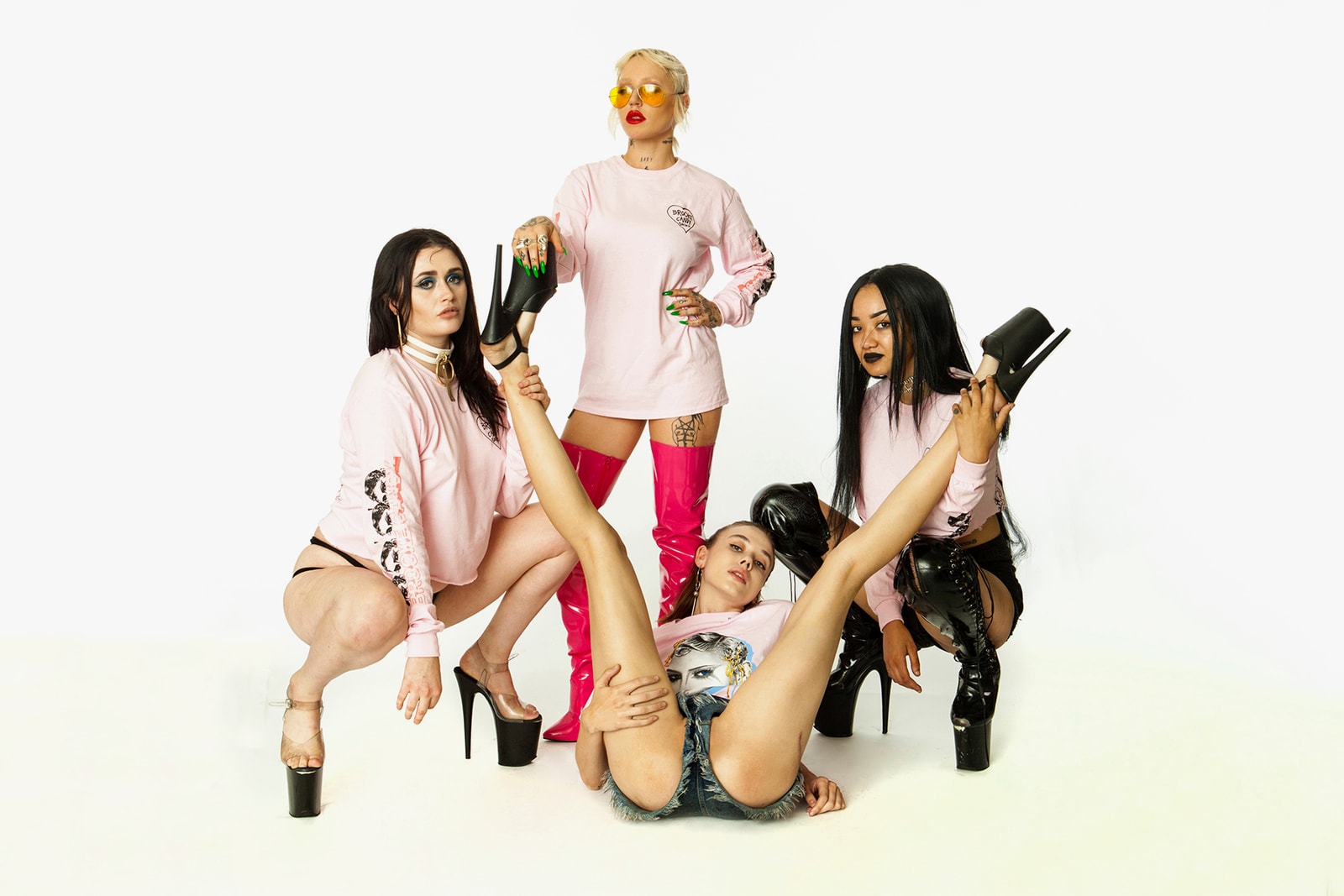 "True to Self," your new look book, is anything but boring. Who are the people modelling your merch?
Thanks! My pal Gabby (the girl in the clown makeup) fronts my fave punk band right now Girl Pusher. The drag queens are my personal fagmob coven. They do everything with me. My stripper friends Luna, Claire, and Asia are in it…they're so sexy and badass. Luna and Claire were in my most recent music video with Larry Flynt.
How did you go about designing your new merch? What can we expect to see on the site?
My best friend Seth helped me design the T-shirt with my face on it and the great Jeremy Dean designed the long-sleeve art. We were inspired by an old Grace Jones merch tee.
Walk us through your process when writing new music. Do you have a specific approach or any special rituals?
Right now I'm working on a second EP with my best friend Jesse…he's an AMAZING writer and we're so good at bouncing ideas off of each other. Usually when we're in the studio we'll gossip and goof around for the majority of the time and then cut the record in the last 20-30 minutes.
What's it like being an independent artist again?
AMAZING! It feels better to follow my instincts cuz no one knows what I'm supposed to be doing better than I do. I went through a phase of putting trust in people that didn't really understand my vision and now I'm back on the path of fulfilling my mission.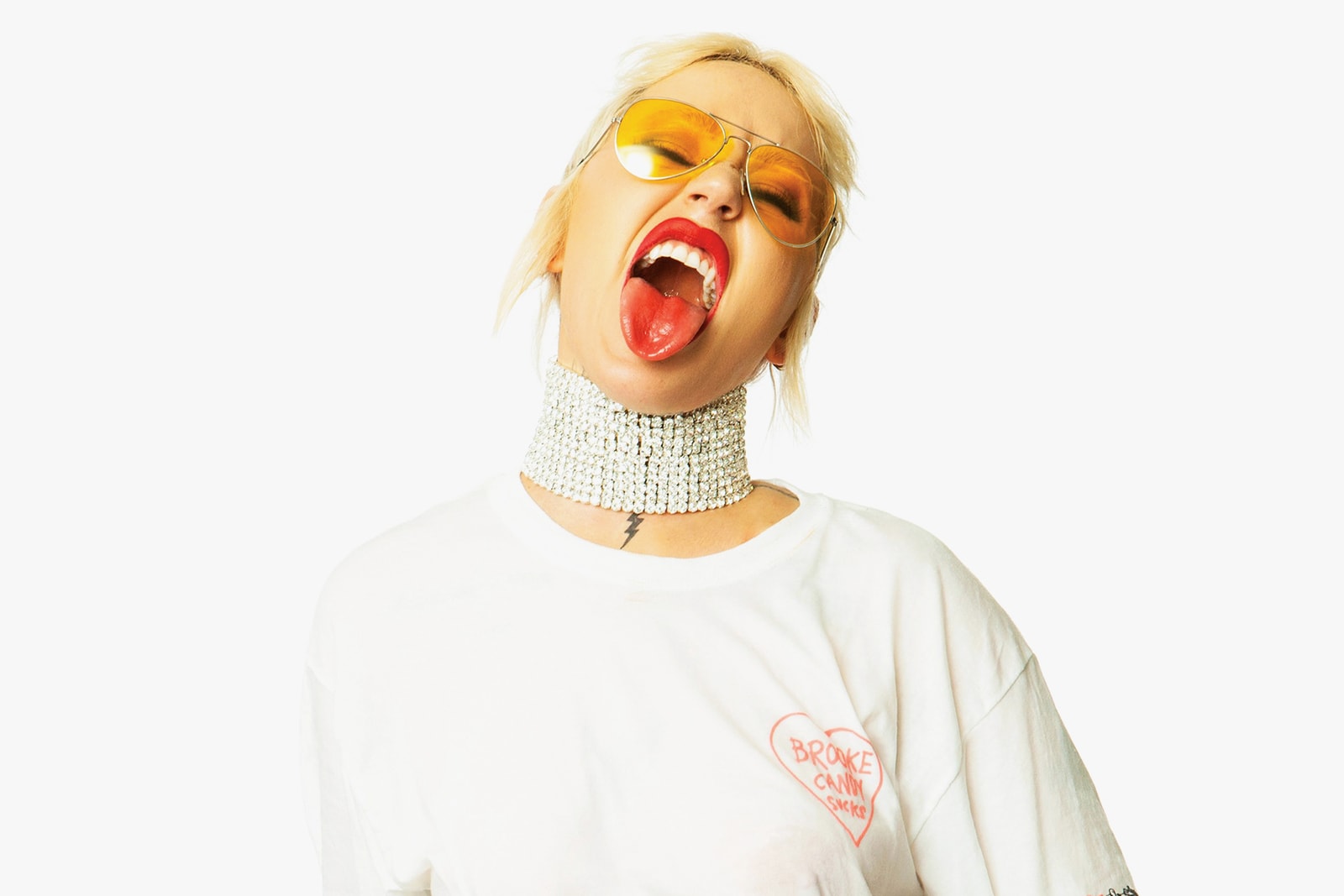 "Volcano" was your first video released upon being label-free. How did it feel to have full creative control? What was the editing process like?
Omg it felt amazing BUT was super hard to pull off and release. I created that video without a label, management, or any money. I directed, my best friend Seth made the costumes – we both edited and color corrected. We were doing the jobs of 15 different people ourselves.
What is FAGMOB?
It started as the creative collective I work with to create my visual and audio output but now it's grown into my community of fans and friends and freaks who don't identify with the norm.
What do you want your imprint on the planet to look like?
I want to walk gracefully through life and be a beacon of light for disenfranchised youth. I want to inspire every human being to make art. I want to help usher in a creative Renaissance…inspire people to be themselves, be kind, be smart.
How do you see your musical output evolving at the moment?
I see it rapidly evolving. At the moment I'm working on a second EP and plan on touring the world performing my music and spreading the message.
I want to inspire every human being to make art.
Your single "Volcano" has both a pop/rap vibe- is this the overall tone for your second EP?
The EP is definitely a blend of genres…right now I'm really inspired by metal and thrash punk music so I'm trying to incorporate some harder elements…also trying to include real guitar and drums…I want my music and live show to feel more rock 'n' roll or new metal.
Do you have any mentors in your life? If so, how do they influence you?
You know I've had a lot of people come into my life that tried to mentor me or people I sought out to mentor me but it was never right. If you're asking if I'm in the market for a mentor I would say yes ABSOLUTELY. Maybe Vivienne Westwood or Trent Reznor could mentor me.
How are you going to change the world?
You wanna see…go to brookecandysucks.com on Nov 4, 2020.
What is the ultimate message you'd like your audience to receive and experience from your music and art?
I'd like my audience to walk away feeling confident in themselves, brave enough to rebel, and empowered and inspired to make their own art. Through all of this if I can inspire just one person to create then I've done my job.
1 of 11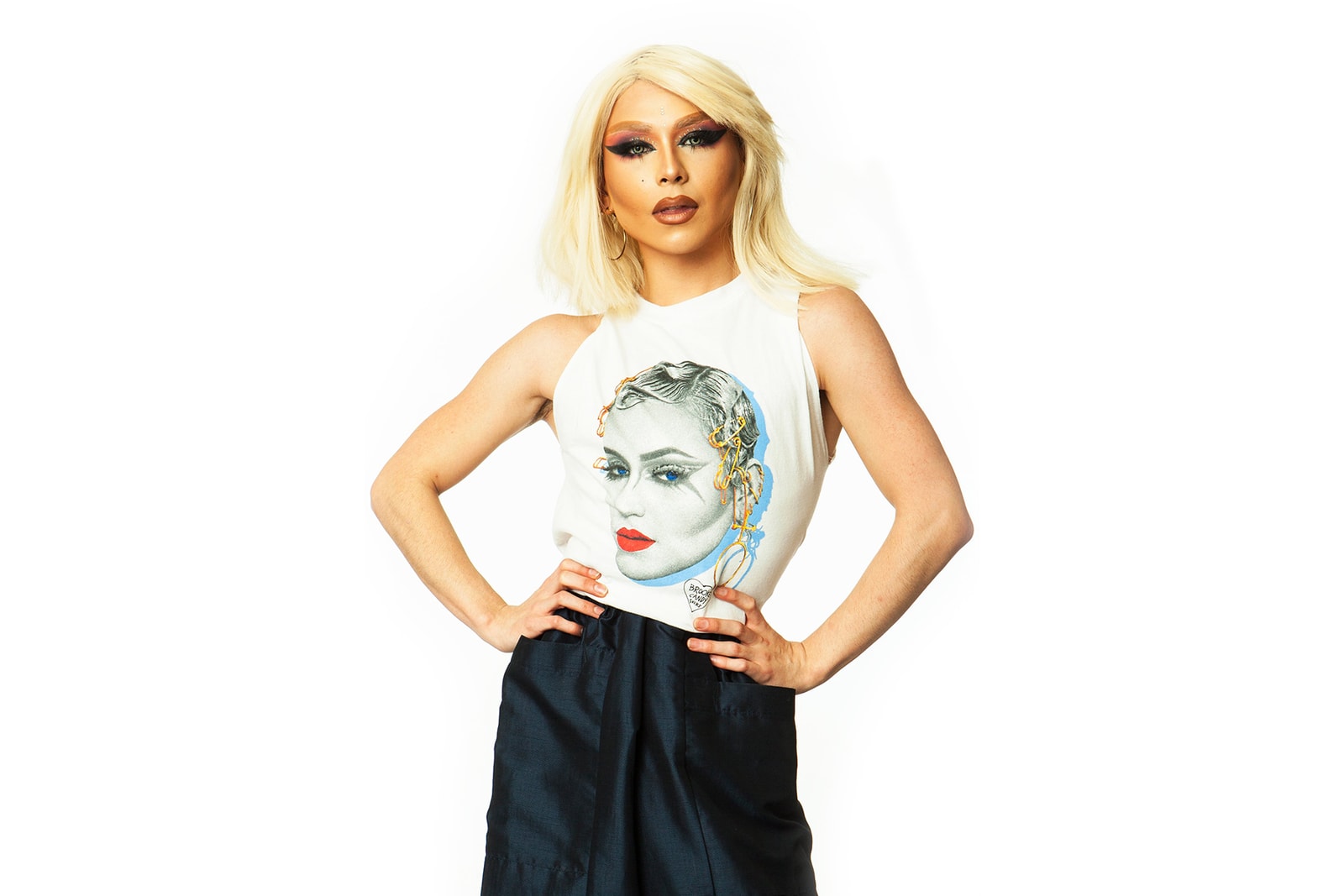 2 of 11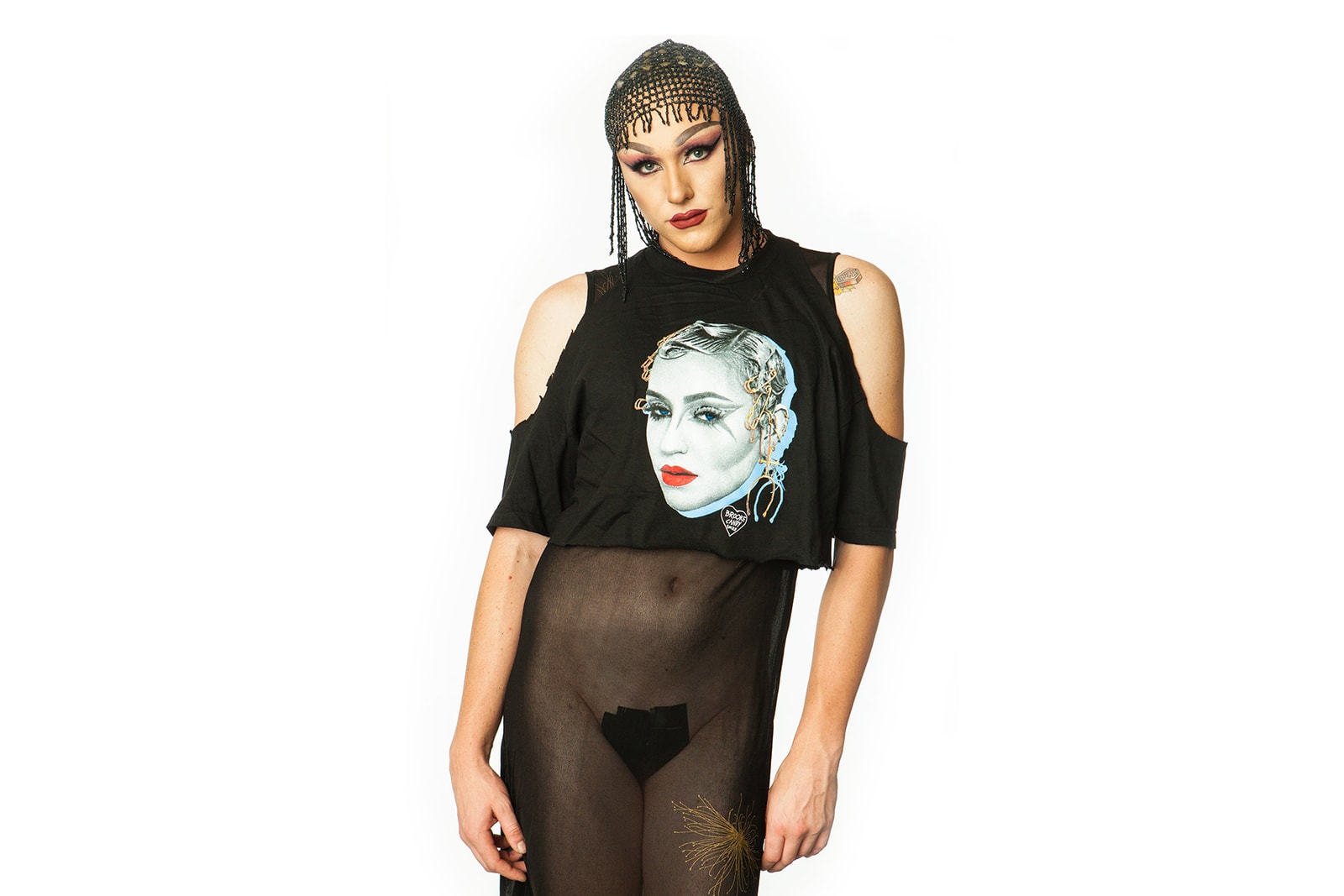 3 of 11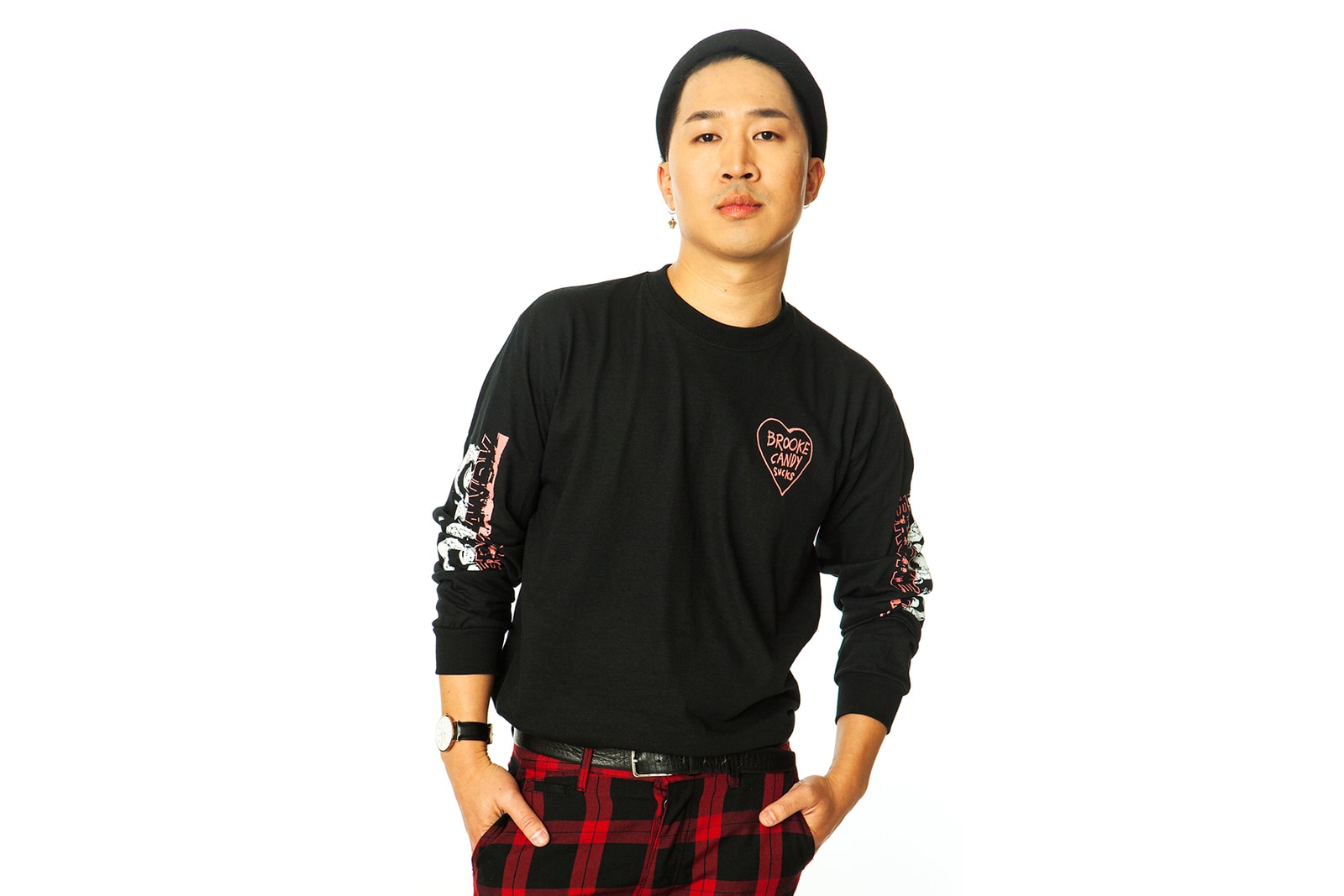 4 of 11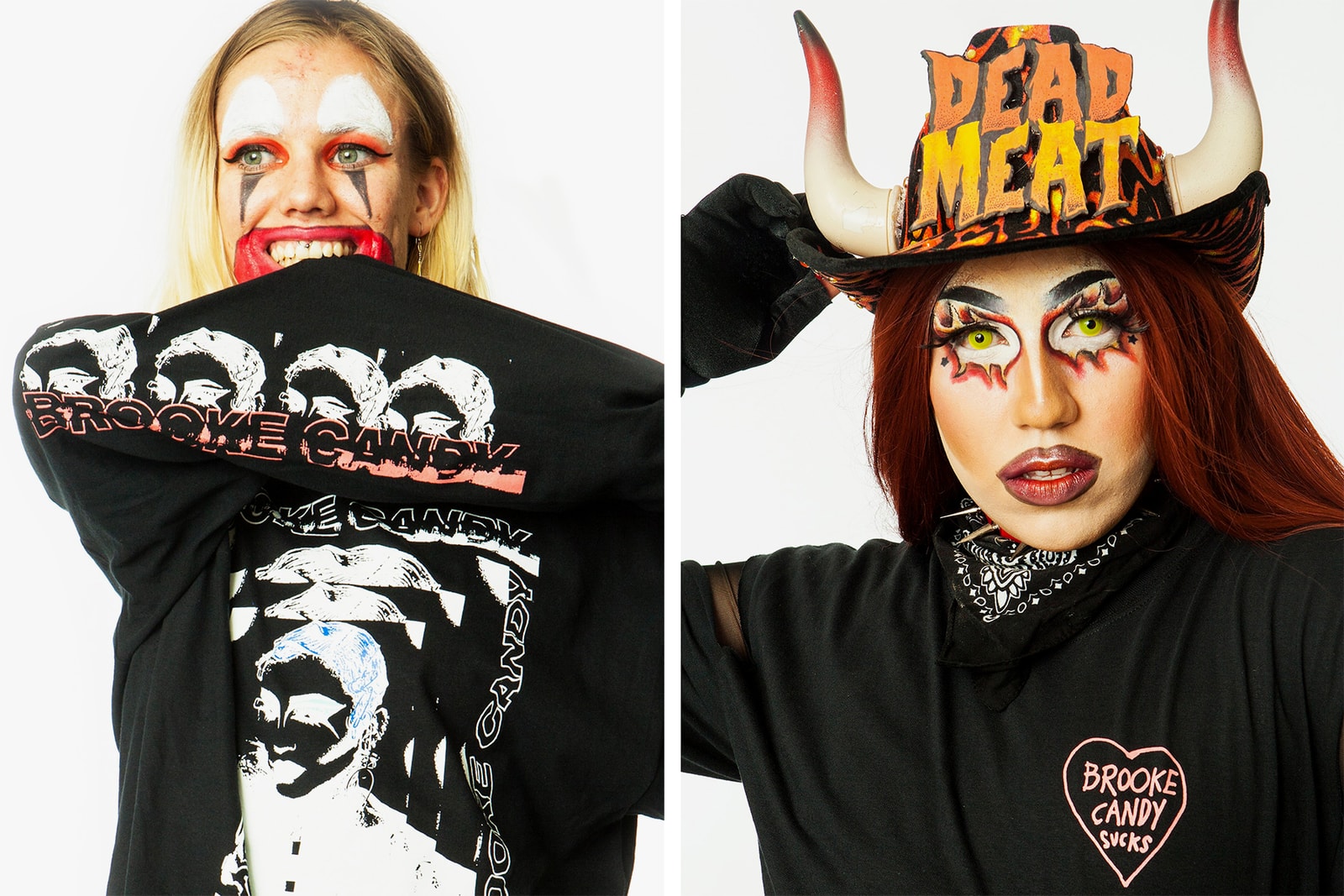 5 of 11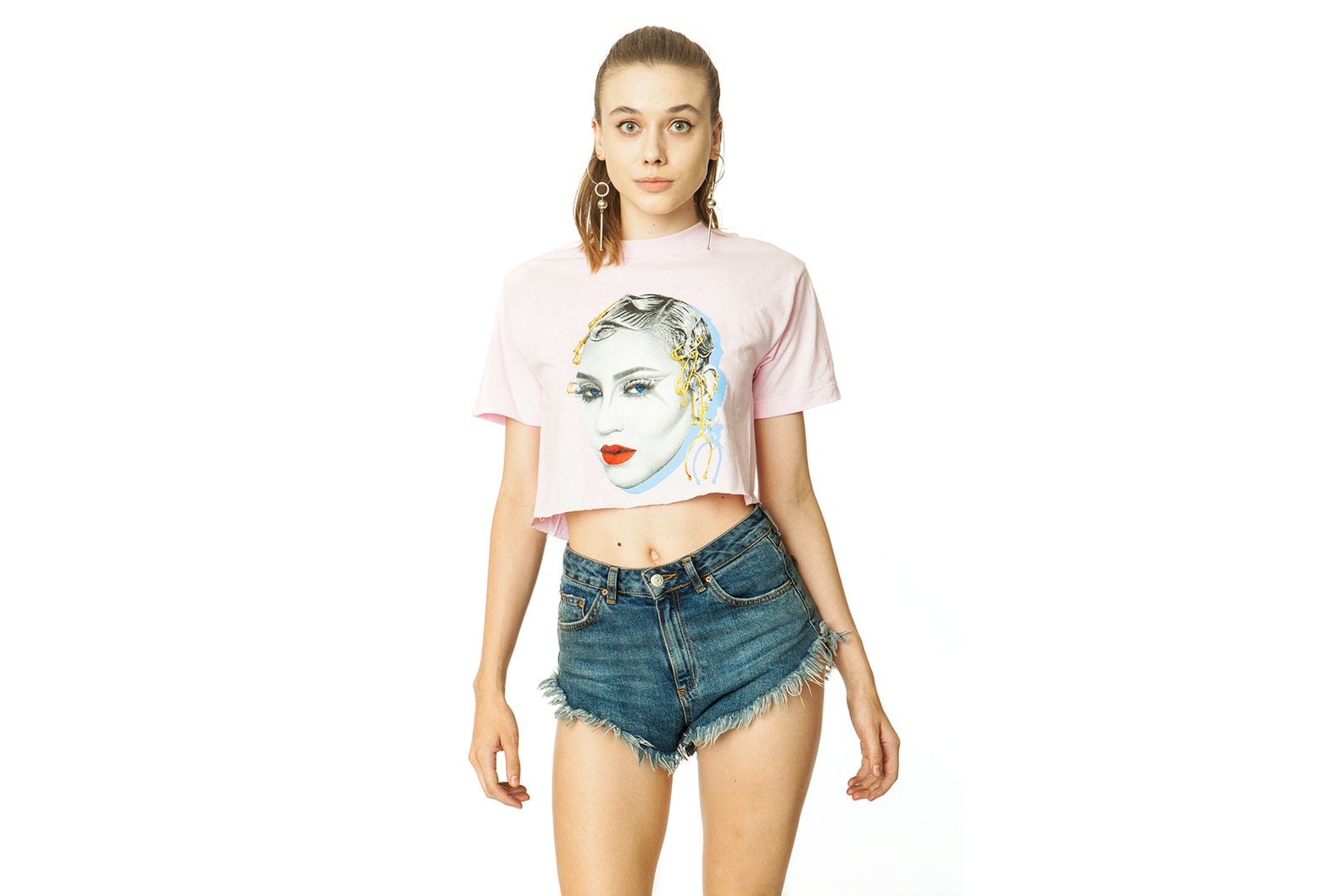 6 of 11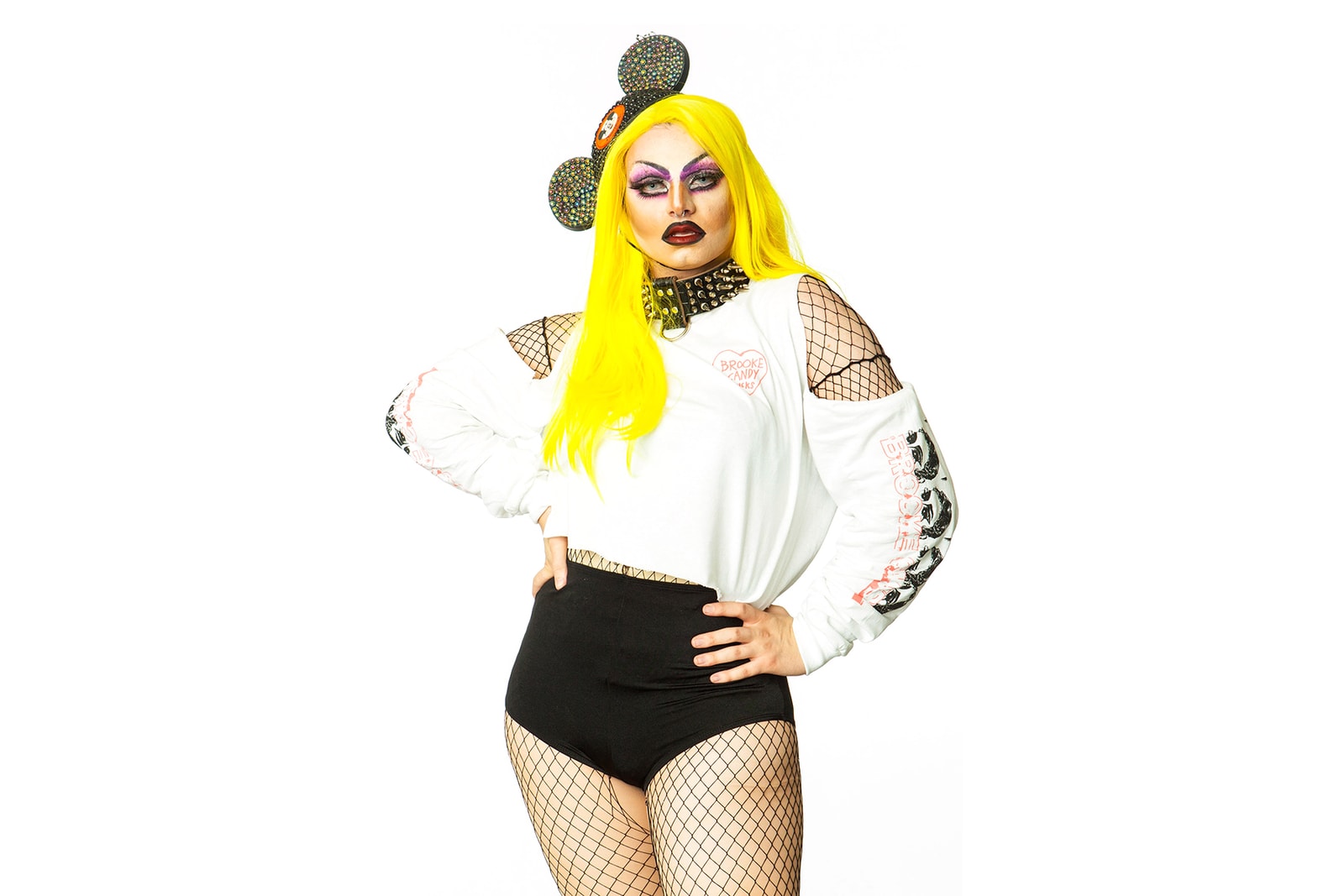 7 of 11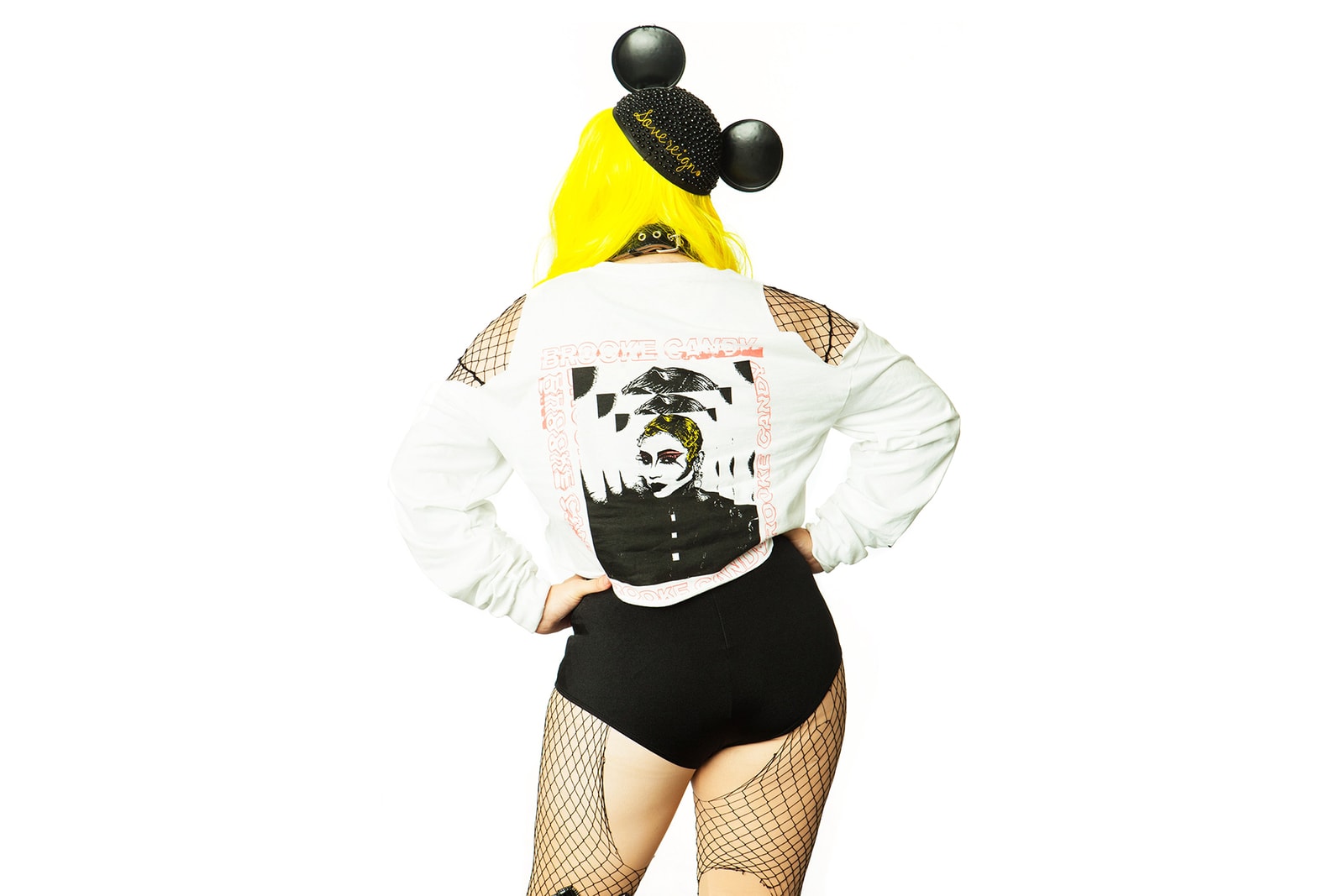 8 of 11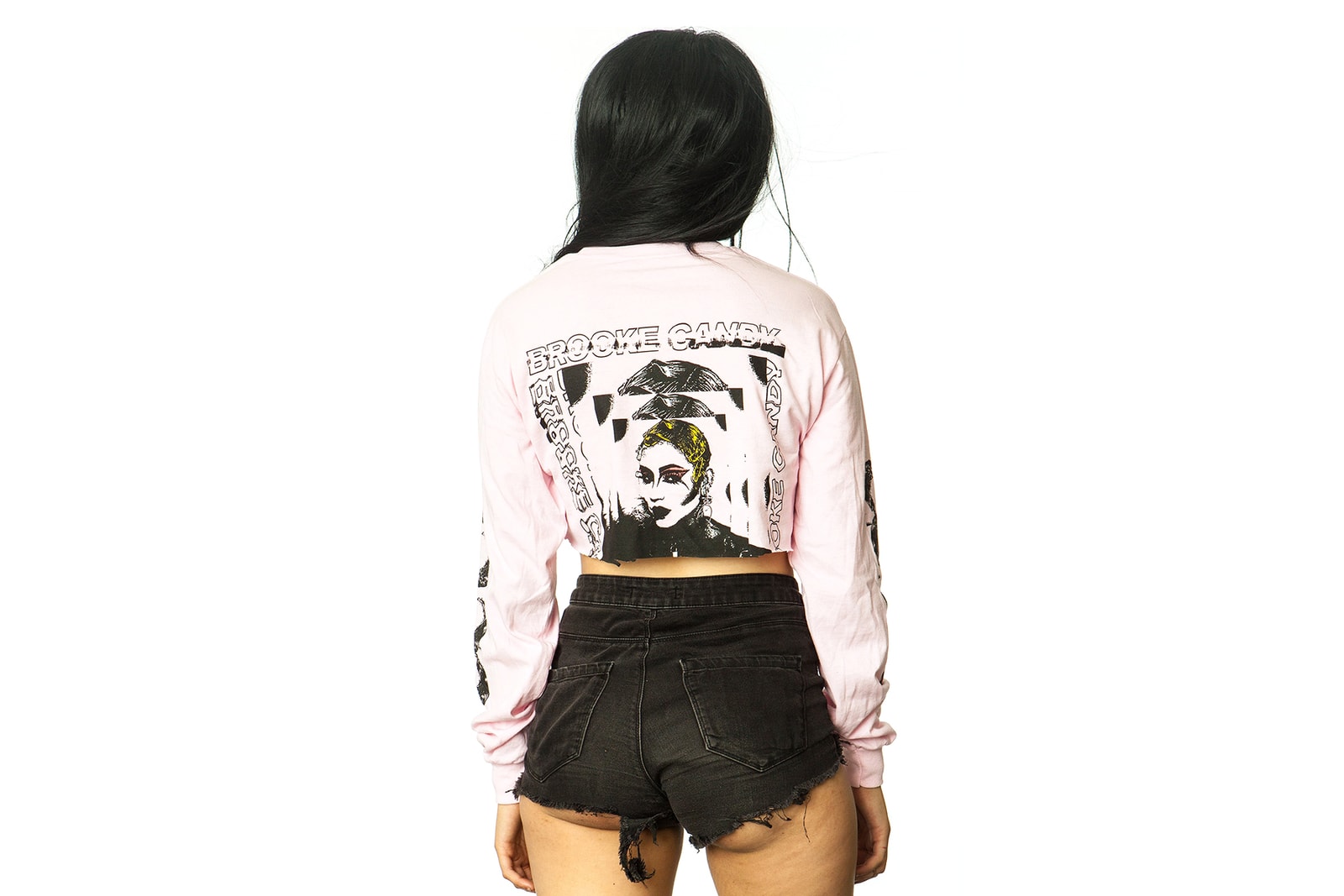 9 of 11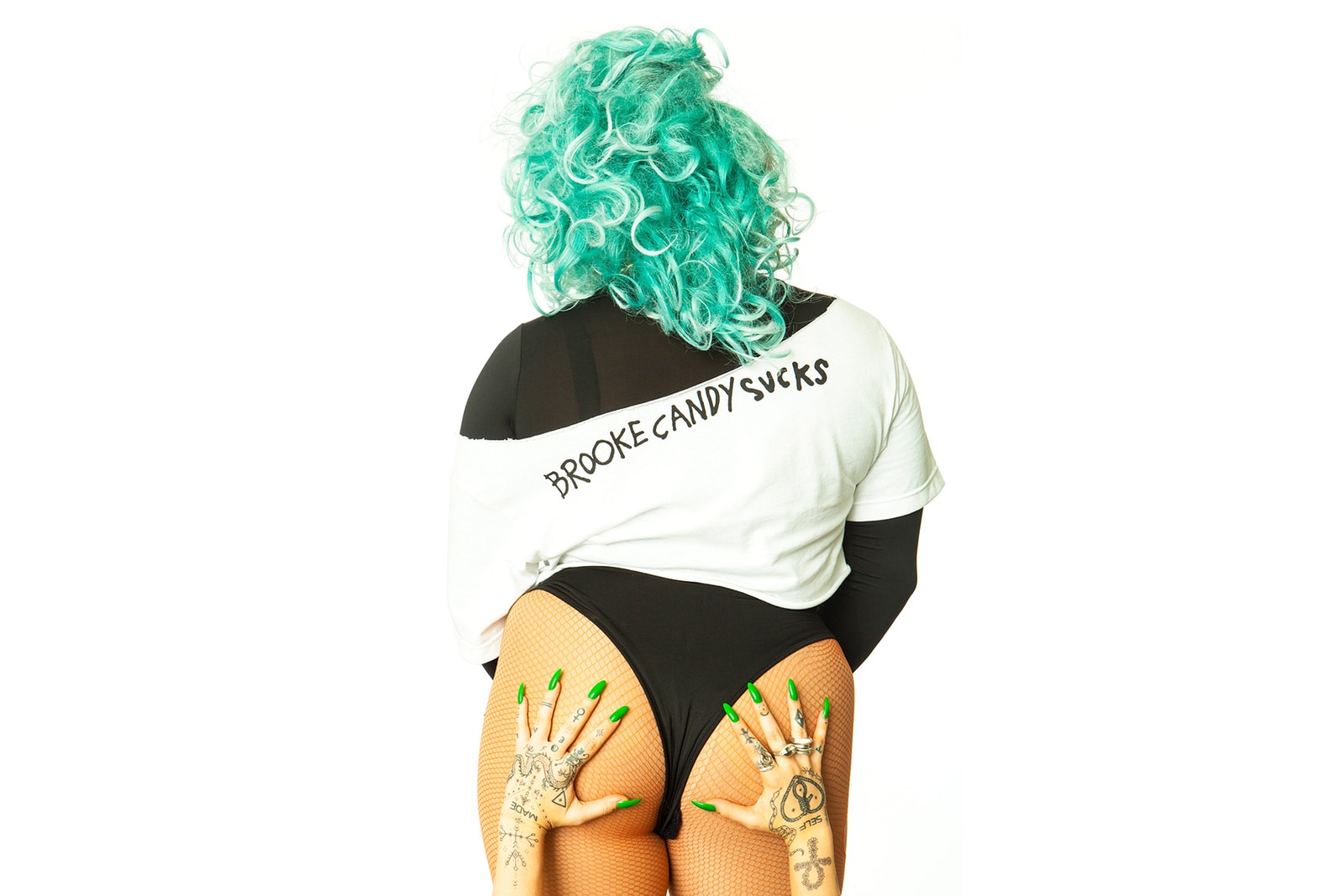 10 of 11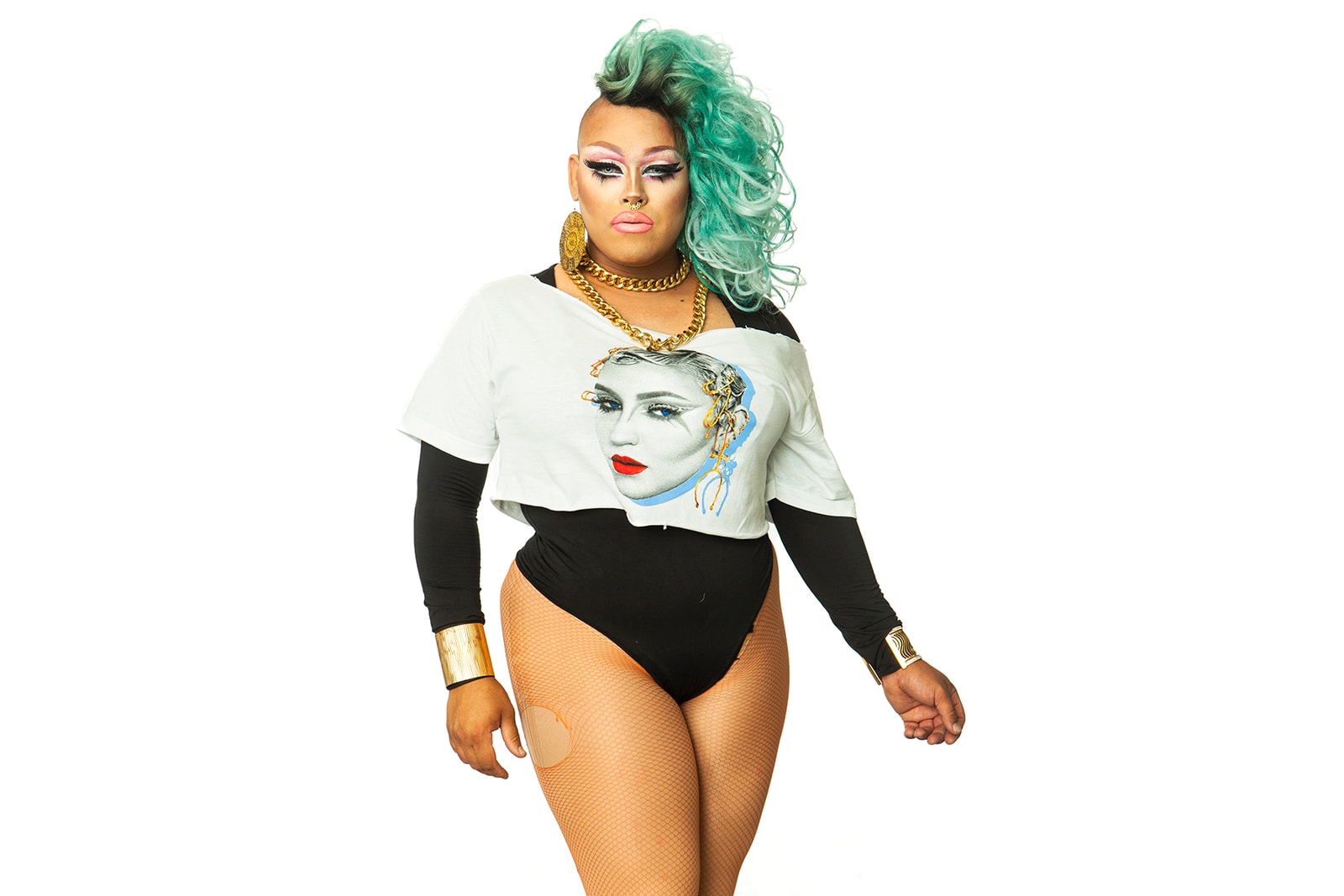 11 of 11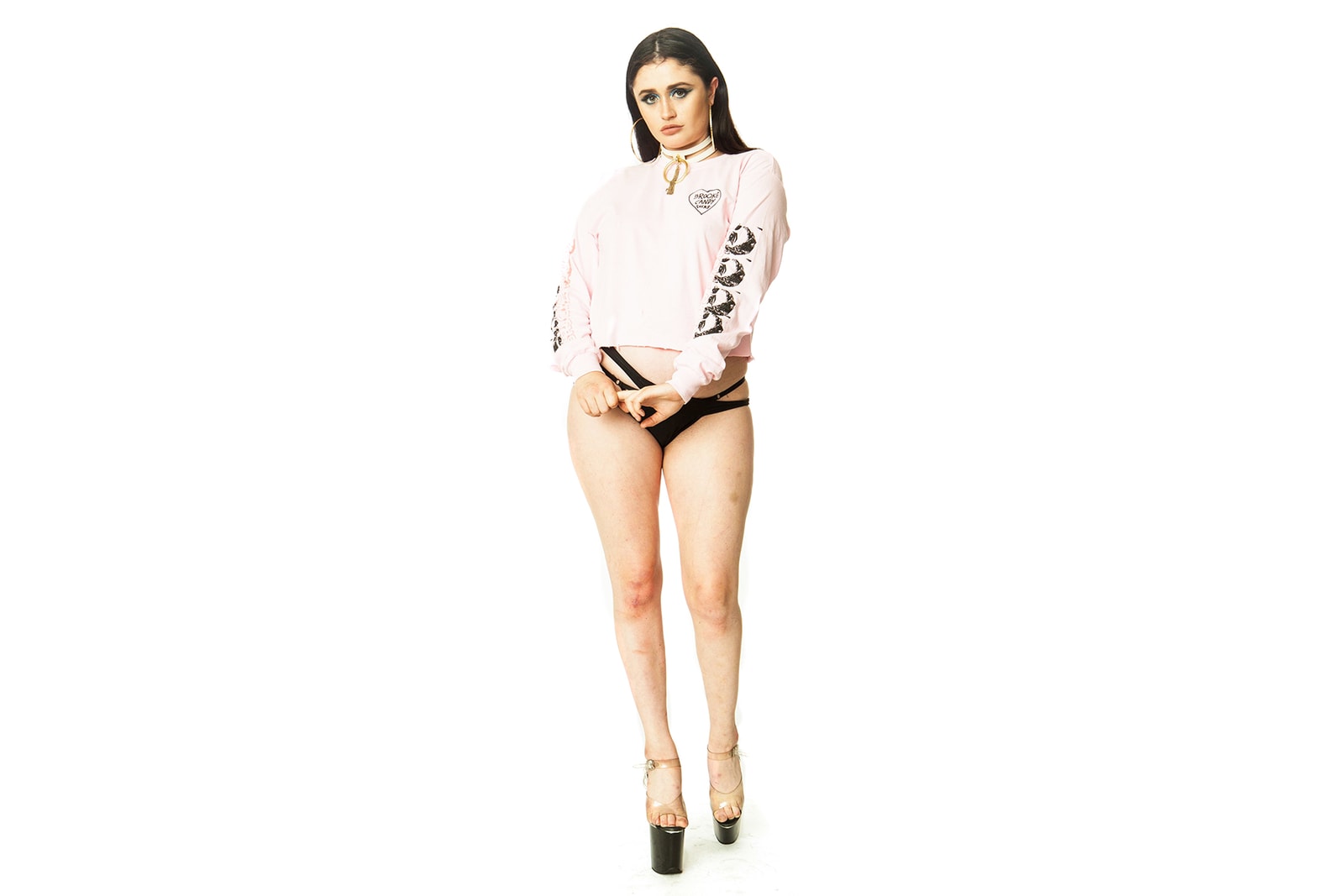 Photographer

Ward Robinson
Interviewer

Celina Rodriguez
Share this article