Fashion
High Jumper Cecilia Yeung Is Every Inch a Nike Goddess in This HYPEBAE Editorial
The dynamic Hong Kong athlete bounces in head-to-toe Swoosh.
High Jumper Cecilia Yeung Is Every Inch a Nike Goddess in This HYPEBAE Editorial
The dynamic Hong Kong athlete bounces in head-to-toe Swoosh.
You can tell right away when an athlete walks into a room. Enviable physique aside, they ooze confidence and charisma without even have to try. Such is the case with high jumper Cecilia Yeung, who fronted HYPEBAE's latest editorial presented with Nike Hong Kong.
It was ridiculously rainy on the day of our shoot. The Hong Kong star athlete — who turns 23 years old in a month — came straight to the studio after hours of training, and was immediately ready to have her hair and makeup done. Her professionalism can be largely explained by her sportsman mentality, and partially by the fact that she's a part-time model. At a young age, Cecilia has achieved so much that it's easy for some to forget she's still a university student.
As the city's high jump record holder and potentially its first female high jumper to reach the Olympics, Cecilia embodies the spirit of Nike, the Greek goddess of victory, in our exclusive video editorial. Clad in Swoosh's activewear and new sneakers, including the Air Max 97 Ultra "Metallic Rose Gold," our muse bounces effortlessly while showing off the badass side of her. Watch above to see it for yourself, and be sure to check out some outtakes and our interview with Cecilia below.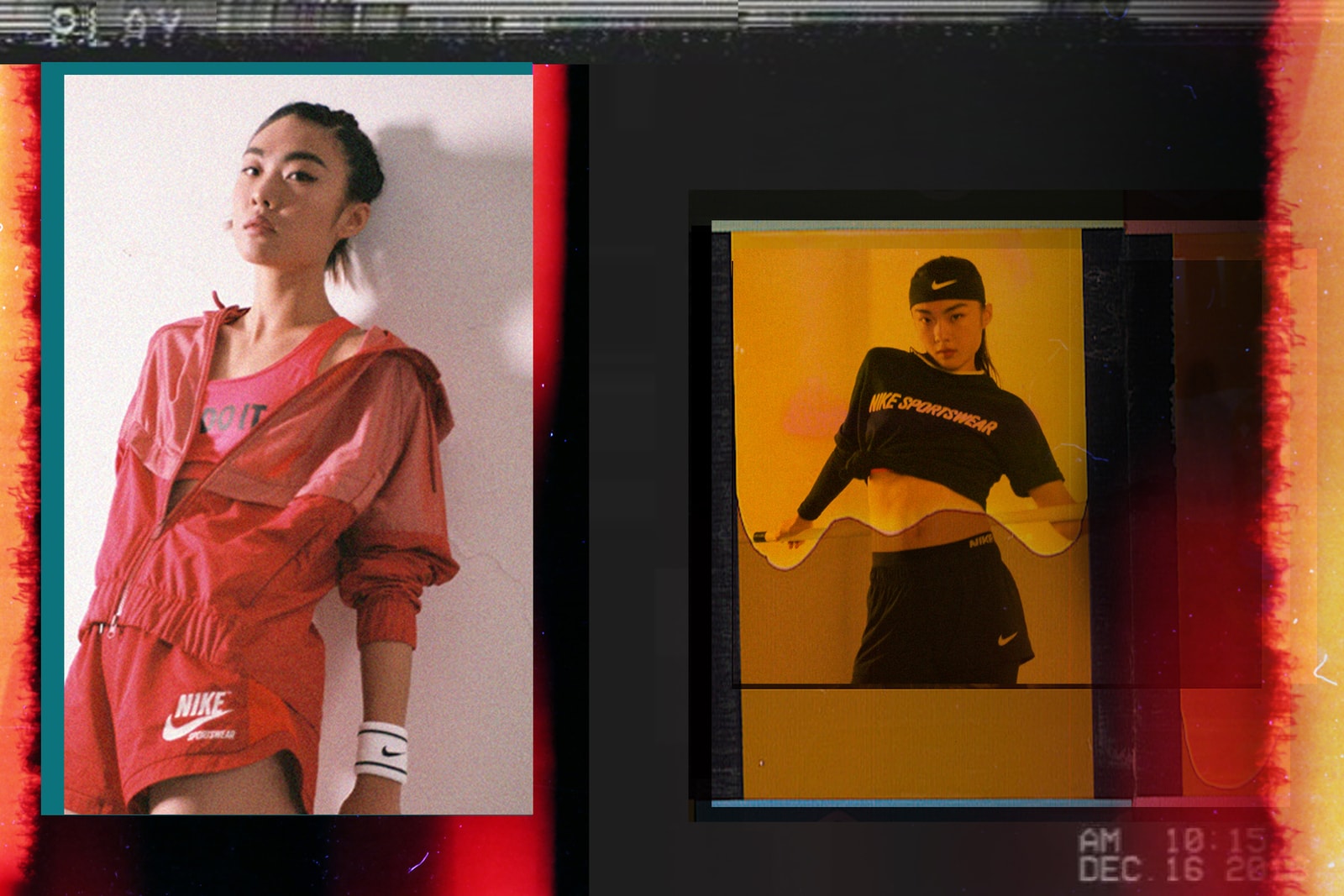 How did you first discover your talent in high jump? Growing up, have you always aspired to become a professional athlete?
Back when I was in ninth grade, I took part in high jump at my school's athletics meet and scored a silver medal, despite not knowing the proper way to do it. It was from then on that I started receiving training in high jump.
I used to be a sprinter when I was younger. I remember watching the Olympics on TV and seeing Marion Jones, and I thought to myself how cool it would be to become an athlete. However, I wasn't performing particularly well academically at the time, so I never would have imagined that I could be a full-time athlete.
What's the best piece of advice your coach has ever given you?
"Forget about ranking or medals, because they'll come to you naturally when you've honed your techniques. Focus on refining your skills and you'll achieve good results."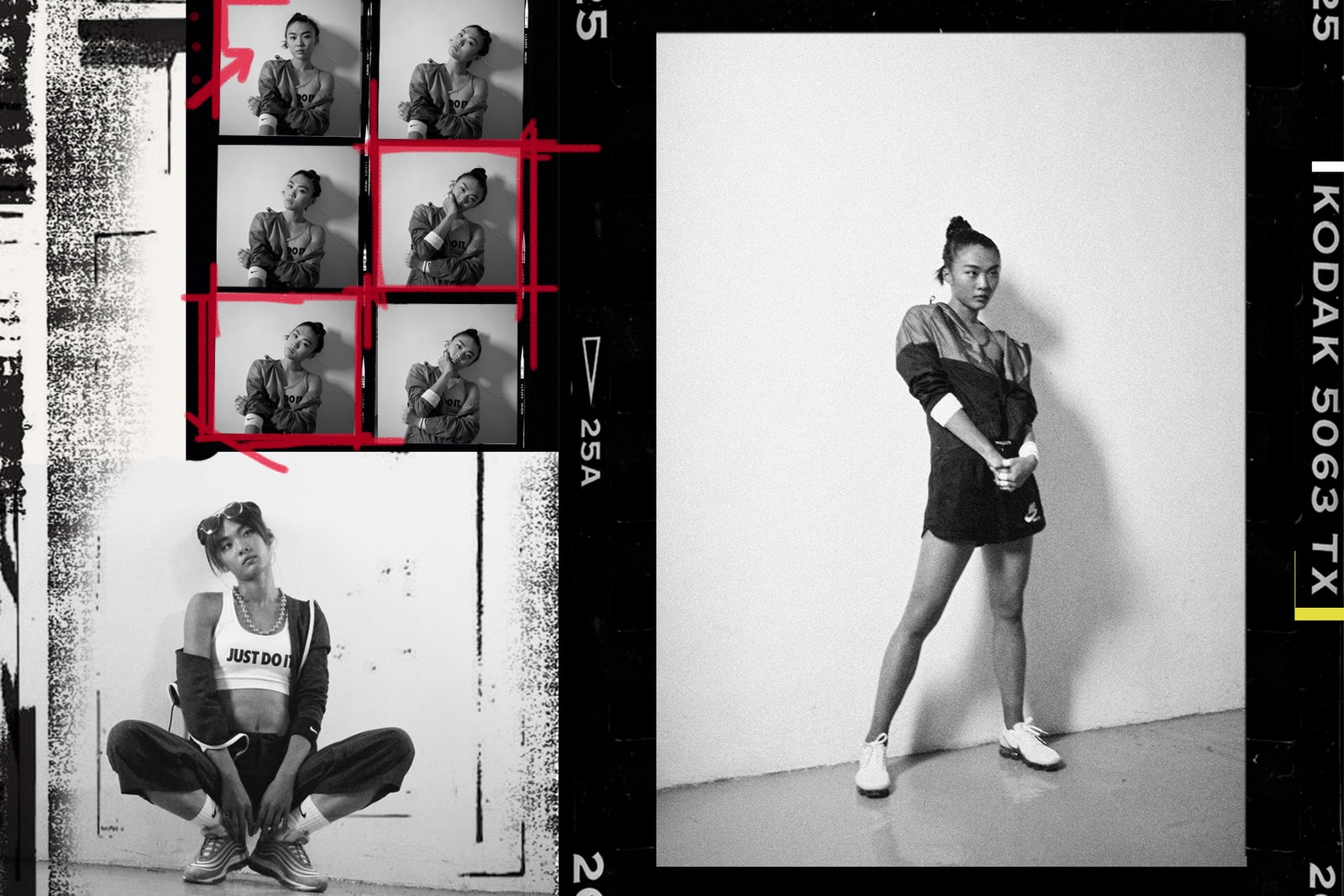 You've broken the Hong Kong record multiple times and is aiming to become the city's first-ever female high jumper to compete in the Olympics. Looking back on your career, what would you attribute your success to?
To this day, I still don't think I'm truly successful. It's every athlete's dream and goal to participate in the Olympics, and I'm still working hard to make that happen. If there's one thing that pushed me from knowing nothing about high jump to becoming Hong Kong's record holder, I'd say it's my persistent and tomboyish personality.
It's every athlete's dream and goal to participate in the Olympics, and I'm still working hard to make that happen.
As an athlete, how do you keep yourself motivated despite of wins and losses?
I like to set performance goals for myself. For example, I'd try to jump 1.7m, then 1.8m, then 1.9m. Whenever I feel exhausted from training, I'd remind myself of my goals and carry on.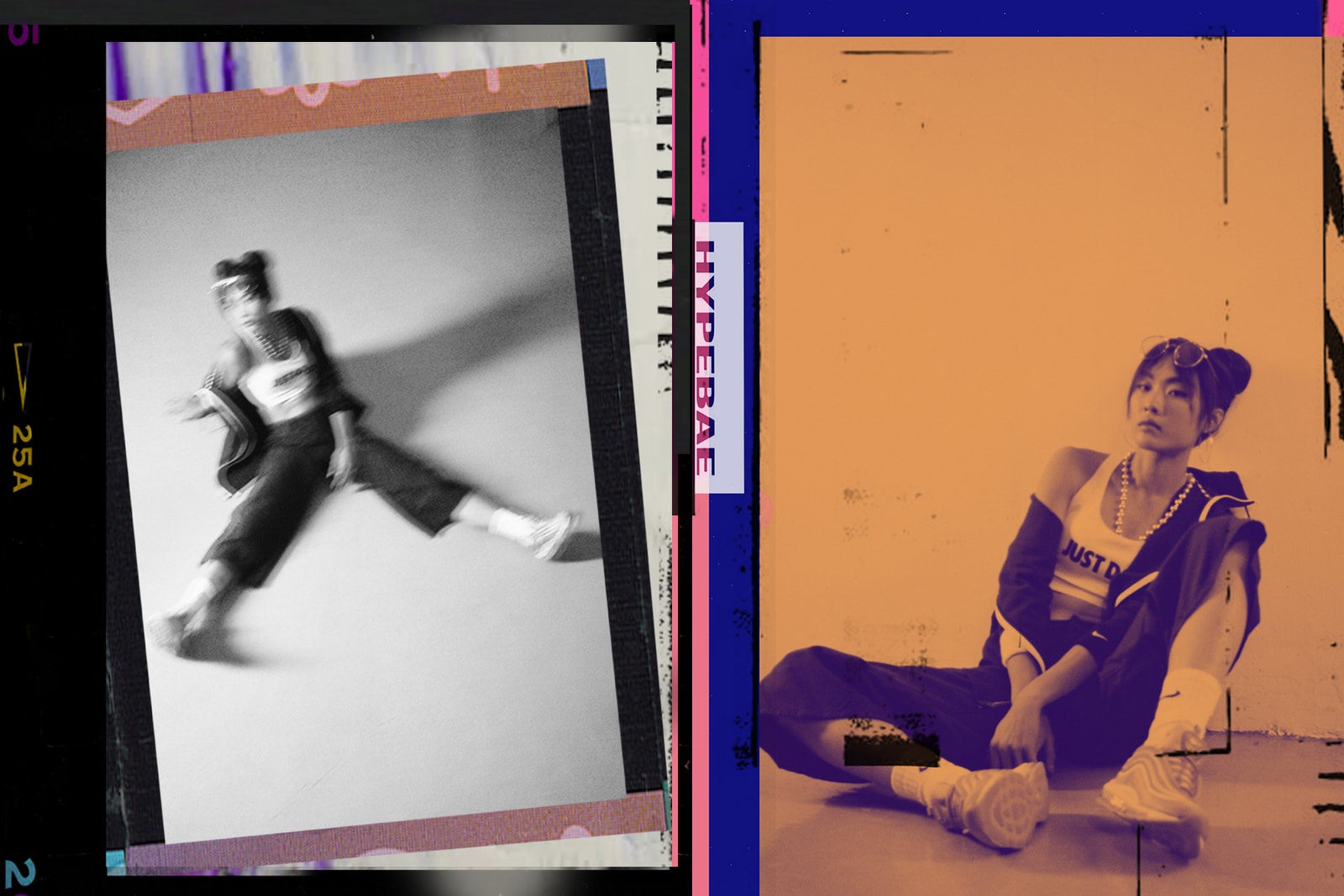 What's your go-to Nike gear to train in?
The Air Zoom Speed Rival running shoes and the Indy Cooling sports bra. These are definitely my trusty items.
You have a pretty busy schedule. Apart from being a high jumper, you're also a part-time model and a university student. What are some of your favorite ways to de-stress after a long, hectic day?
Baths and massage are always good. I also try to get some sleep when it's a day-off for me.
How do you keep yourself healthy both physically and mentally outside of your regular training?
I try to eat clean and refrain from having any deep-fried foods or desserts. In terms of keeping my mind relaxed and healthy, I like to watch comedies. Mr. Bean is my absolute favorite (laughs).
Producer

Teresa Lam/Hypebae
Videographer

Fuk Pak Jim/Hypebae, Kendra Koh/Hypebae
Editor

Fuk Pak Jim/Hypebae
Stylist

Samuel Choi/Hypebae
Photographer

Samuel Choi/Hypebae
---
Share this article