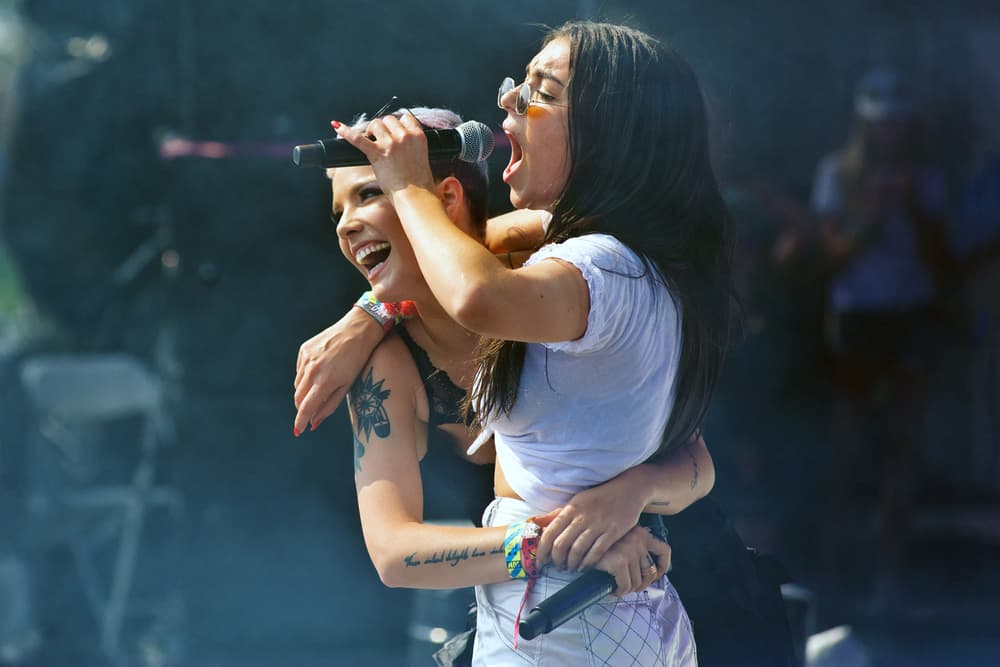 Charli XCX & Halsey Cover Spice Girls' "Wannabe" and Fans Lose Their Sh*t
Zig-a-zig-ah.
Over this past weekend, Lollapalooza Chicago hosted a myriad of world-class artists such as Chance The Rapper, The xx and more. Among the star-studded lineup were also two of the music industry's most refreshing female voices: Charli XCX and Halsey. On top of their own stellar individual performances, Halsey also joined Charli XCX during her set for a cover of the cult-classic hit "Wannabe" by the Spice Girls. Placing their own modern spin on the iconic girl power single, the pair danced the song away while receiving roaring approval from the crowd.
Whether it was done intentionally or not, the cover seems to have taken place at the perfect time, with the forthcoming theatrical return of Spice World arriving this September. In honor of the film's 20-year anniversary (that's right, you read that correctly), the film will be back only "for cinemas in the UK" according to the Spice Girls' Facebook page. Although it is yet to be announced whether or not the movie will also see a global re-release, the girl group are "hoping to organize something for fans across the world soon." Fans can purchase early bird tickets now.
In the meantime, watch Charli XCX and Halsey's cover of "Wannabe" below.
Photographer

Timothy Hiatt/Getty Images