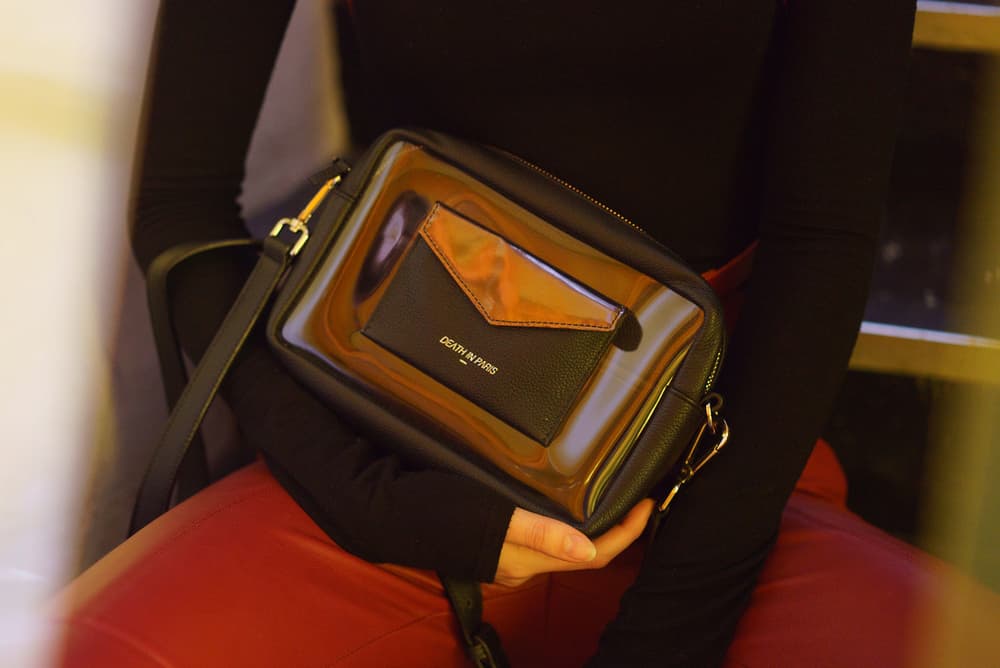 Fashion
My Quest for the Perfect Everyday Bag Is Over Thanks to Death in Paris
My prayers have been answered with this week's "Editor's Pick."
My Quest for the Perfect Everyday Bag Is Over Thanks to Death in Paris
My prayers have been answered with this week's "Editor's Pick."
Bags are the eternal struggle. I have too many of them, yet somehow, I simply don't have enough. It's a constant battle deciding what bag will be able to house my daily essentials versus the best options for lugging my laptop around the city or travelling. Each mission requires its own bespoke bag but the one I find hardest to nail down is that elusive bag that really is ideal for general everyday use – I don't carry a lot of stuff, I just need a cozy home for my purse, keys, phone (and of course, powerbank). Alongside being "small" and practical it has to be A) affordable, B) aesthetically on-point and C) not the same one everyone else has and apparently, that's not an easy formula to come by.
When I stumbled across Death in Paris, I was initially captivated by the brand's cooler-than-cool name and upon investigating further, I found that all my bag-shaped prayers had been answered. The independent label is run by two women between London and Bangkok, Thailand and basically, I want everything they make. They have a real eye for nailing high-impact yet essentially minimal and functional bags that sit in that sweet price range between expensive high street products and designer ones. I've been using the Casier Noir bag for work and it's literally perfect — it easily fits my laptop, with additional pockets and slots for cards, cash and everything else I need and it never fails to draw compliments, but it's not quite the "everyday" bag of my dreams. Luckily, Death in Paris has made one that is – read on to find out more.
1 of 3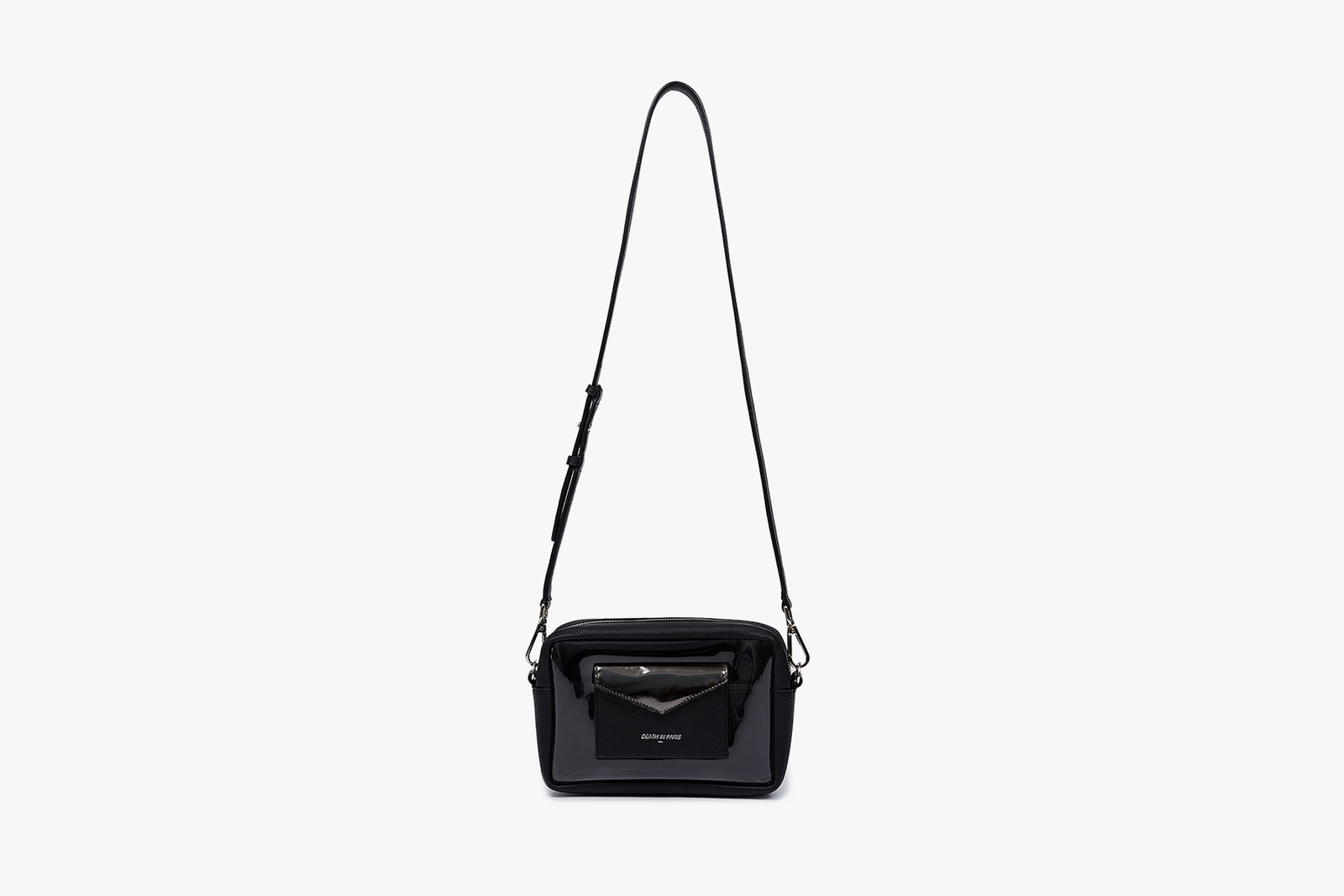 2 of 3
3 of 3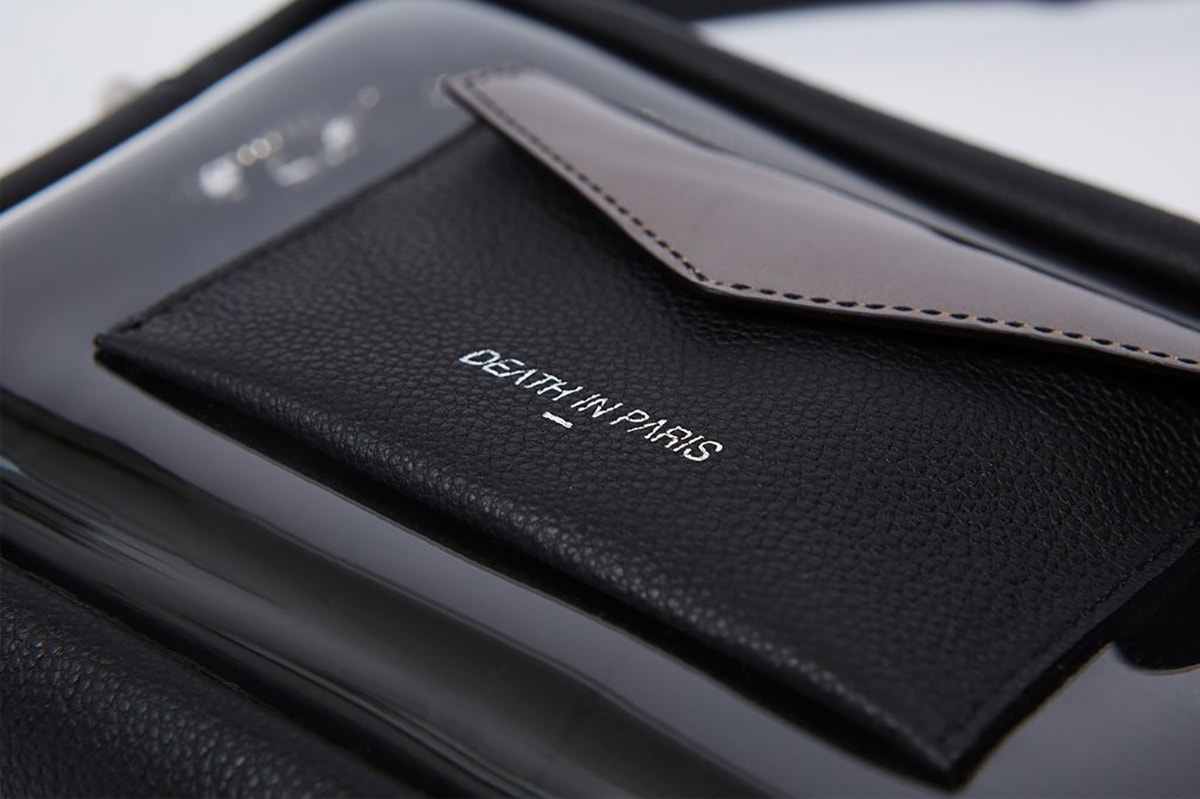 WHAT IS IT: Death in Paris Piscine bag in Noir Metal
WHY IT'S WORTH THE HYPE: Finally, I've found you, my perfect dreamy little bag. This bag is just big enough to toss in the few items I need on the daily without having to lug around an oversized bag or a limp tote bag. It's made from a soft black leather that still manages to keep its shape and is spacious enough carry your phone, wallet and other bits whilst still having a little room to spare. It's cross body, too so can be slung over a shoulder in multiple, equally chic ways and it has a detachable, adjustable strap.
The transparent panel on the front not only adds a cool element to the bag, it's also super practical – no more fumbling around frantically making sure your phone is in there – you'll literally be able to see it. The mini-envelope pocket is a real treat too, it's an easily-accessible spot to keep your Oyster or MTA cards and for an added bonus – this bag transitions seamlessly from day to night, so it's perfect for those impromptu after-work nights out.
WHERE YOU CAN FIND IT: You can find the Piscine bag in all colorways at Death in Paris' online store for £179 GBP (approximately $237 USD).
Image Credit

Nora Nord/Death In Paris
---
Share this article