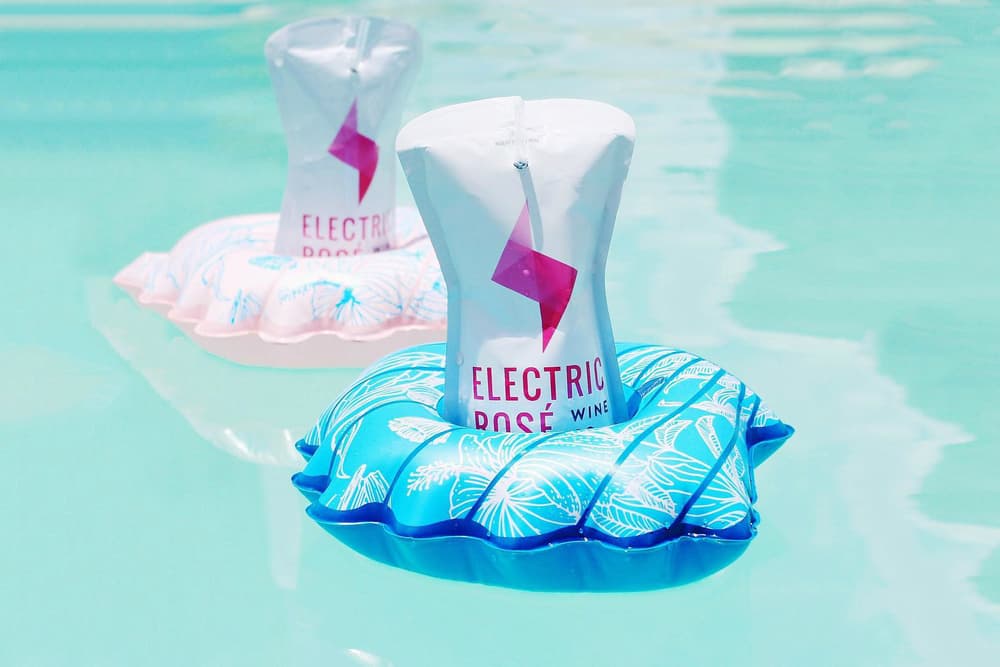 Rosé-in-a-Pouch Is the Adult Capri Sun We All Deserve
Stick a straw in and enjoy.
There are plenty of ways to enjoy rosé: frozen as a popsicle, churned into ice cream, flavored into gummy bears, or in a can or 40-ounce bottle. If you're still thirsty, Electric Rosé Wine Co. will quench both your pink wine obsession and nostalgia with its wine pouches.
It's basically an adult Capri Sun — a single-serve pouch comes in a box of six, which is the equivalent of 1.5 bottles of wine. This means all you have to do is stick a straw in, and forget about the days when you had to hunt down a wine opener or couldn't carry an actual wine glass around wherever you go.
Not only is Electric Rosé Wine Co. a convenient way to sip on our favorite drink of the summer, it's environmentally friendly too. A part of the proceeds from each case sold is donated to Water2Wines, which is dedicated to creating clean and sustainable water to those in need around the world. Find out where you can purchase a box at a store near you, and savor the summer just a little while longer.
Image Credit

Electric Rosé Wine Co.