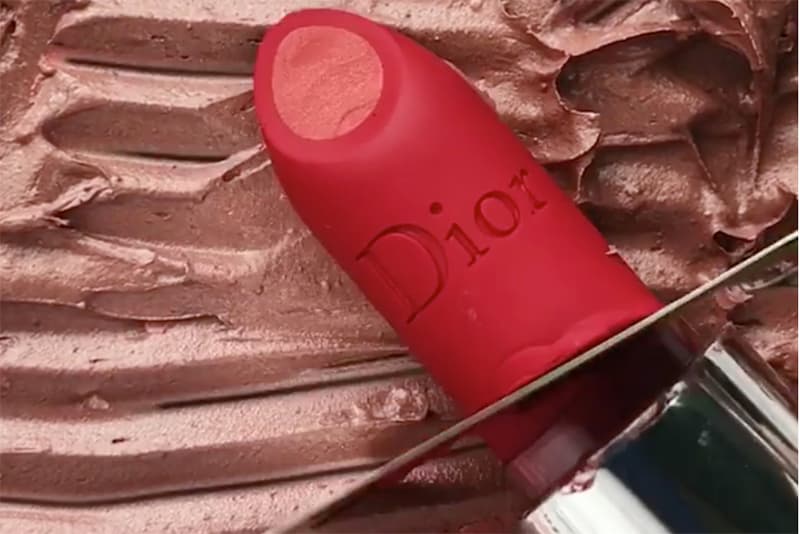 This Instagram Account Went Viral for Destroying the Lipsticks You Love
LOOK AWAY.
The amount of inspiration offered by Instagram is limitless, thanks to its millions of users who constantly upload new photos and videos. However, our latest discovery on the social media platform is definitely not for the faint of heart. We're talking about the Instagram account of ELLE's beauty and fitness director, Emily Dougherty.
Taking to her profile to document her DIY lip shades, she recently shared a series of videos of herself smashing up lipsticks with a sharp blade. Well, these aren't your average drugstore lippies, but they're from luxury brands such as Dior, Chanel and Tom Ford. As one would expect, there's a fair share of love and hate in the comments, with some considering the clips intriguing while others finding them painful to watch.
Dougherty, who cuts up her lipsticks only to mix them together and to achieve her customized colors, explains in a post:
I don't throw ANY of the lipstick away! Every little bit — even the part left deep in the tube — is carefully and gently and lovingly scooped into these little cases where they happily hang out all day with other lipsticks.
It's probably not something for everyone, but if you're curious to see how she experiments with different lip colors, check out the videos below:
Image Credit

Emily Dougherty