1 of 5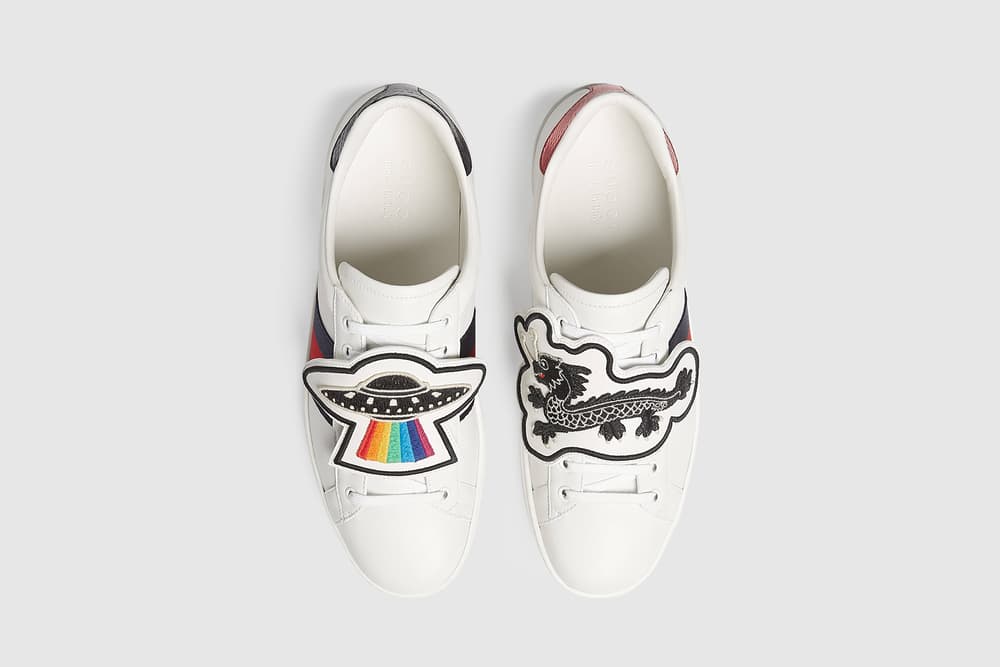 2 of 5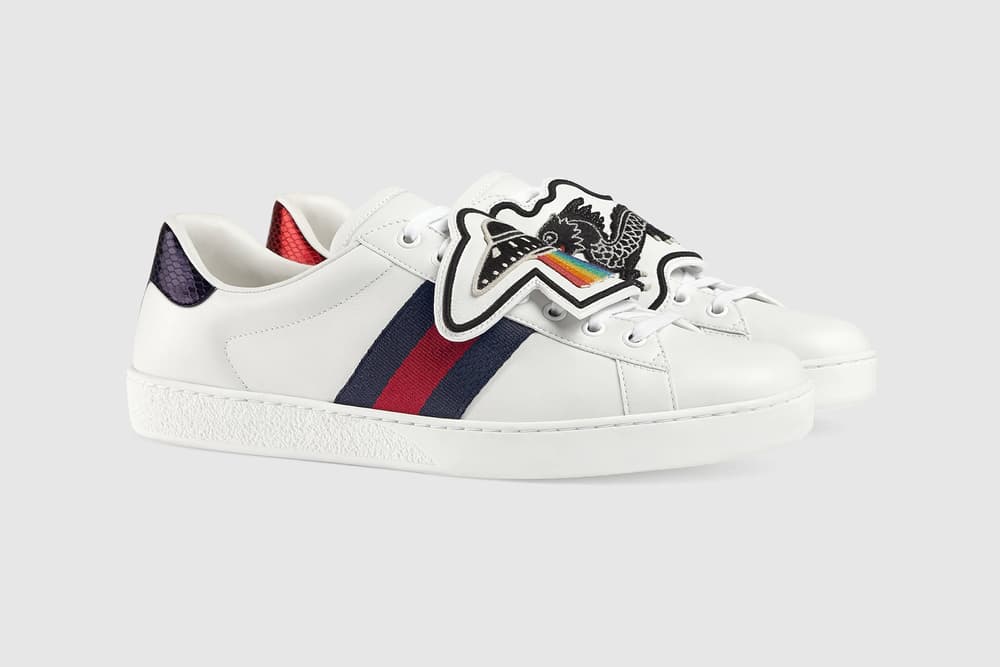 3 of 5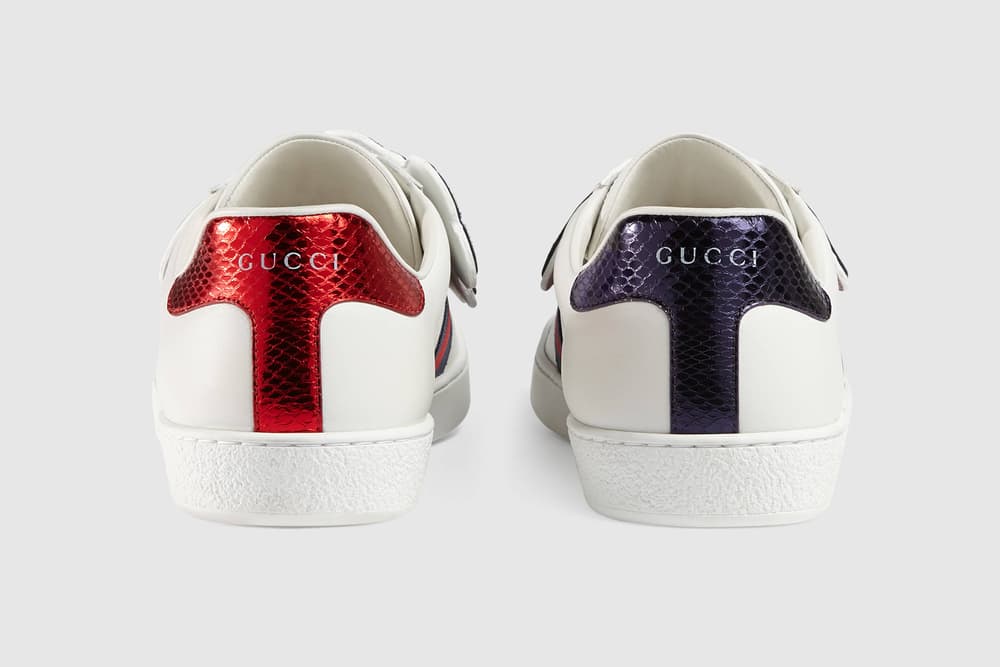 4 of 5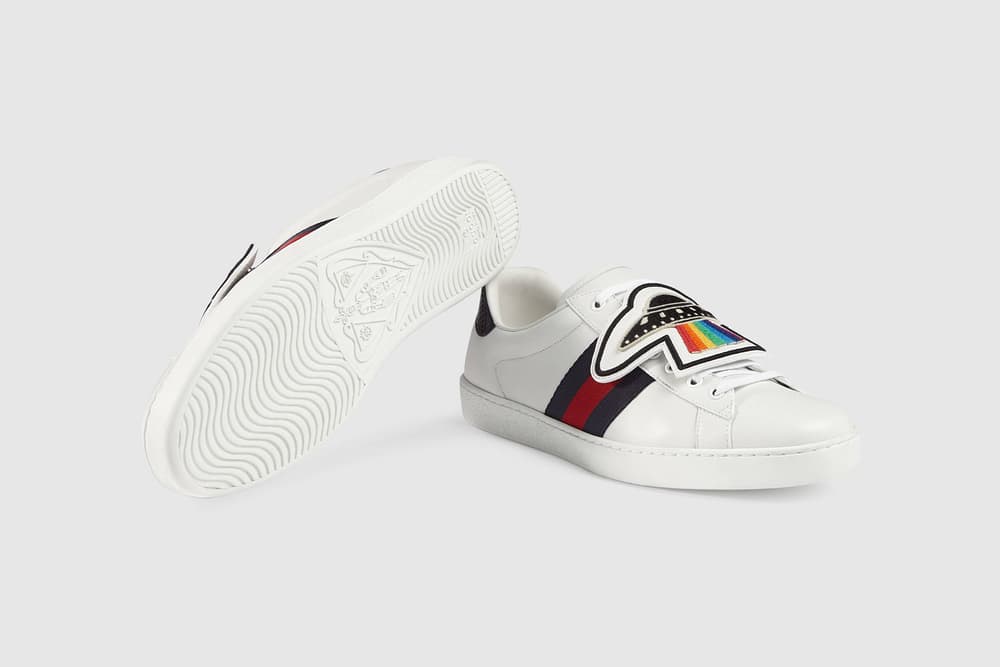 5 of 5
Footwear
You Can Customize Your Own Pair of the Gucci Ace with UFOs and Dragons
Additional snap-on patches are also available.
You Can Customize Your Own Pair of the Gucci Ace with UFOs and Dragons
Additional snap-on patches are also available.
It's no secret that Gucci has been reinvigorated with a new sense of youth for the past few seasons and most importantly, knows how to have a bit of fun. Complementing its latest Star Trek-inspired 2017 fall campaign, the heritage luxury fashion house now launches a customizable pair of the Gucci Ace – U.F.O.s and all. Included with the trainers are a set of embroidered, snap-on patches: one is a flying saucer with a rainbow light emission streaming below, and the other is a traditional Asian-style dragon.
The shoes themselves are constructed with premium white leather and made in Italy, detailed with red and blue Web detail along the side panel. On the heels, a red ayers snake accent is seen on the left, while a blue ayers snake accent is included on the right. Rounding off the look is a white, classic gum sole. Additional patches are available for sale separately.
You can personalize your own pair of Gucci Aces now at gucci.com.