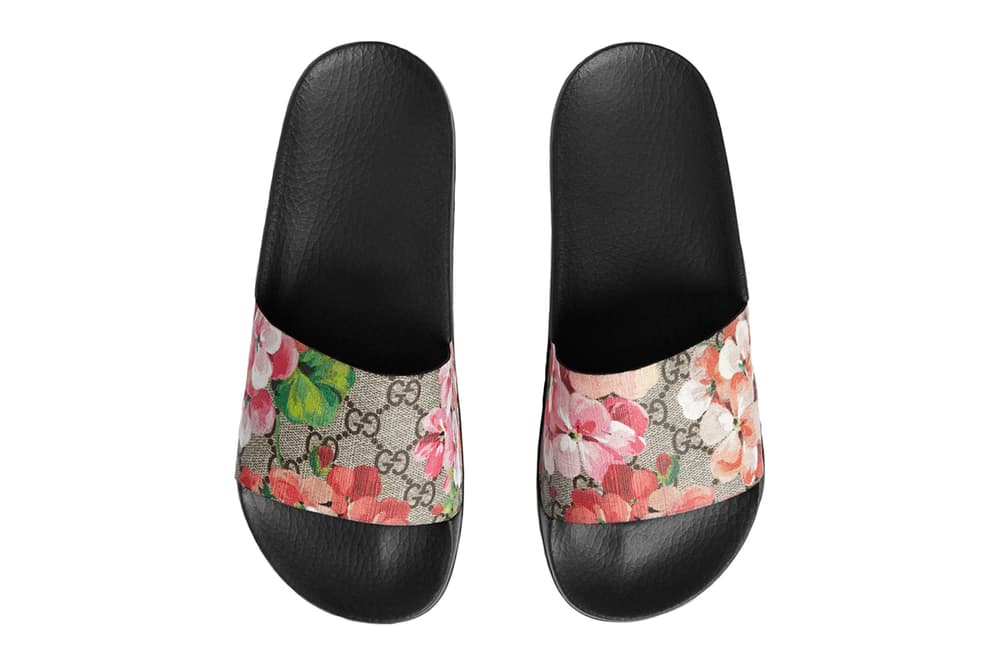 1 of 2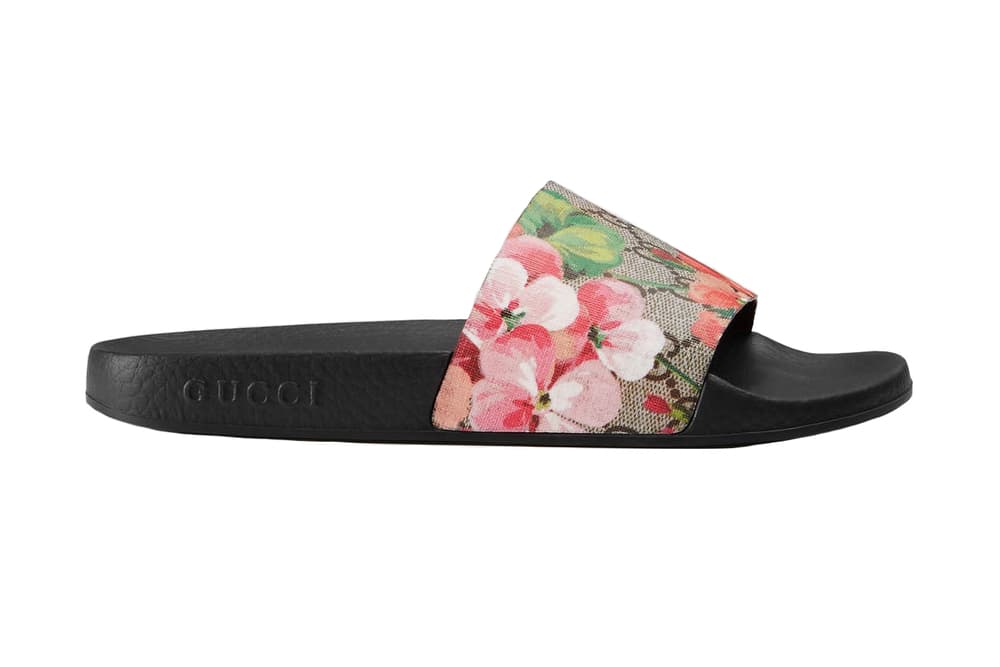 2 of 2
Fashion
Gucci's Blooms Supreme Slide Is Officially Fashion's Favorite Product This Season
*Mic drop*
Gucci's Blooms Supreme Slide Is Officially Fashion's Favorite Product This Season
*Mic drop*
With Alessandro Michele taking over the reins at Gucci, the storied Italian brand has been injected with a refreshing, maximalist spirit. These days, you simply can't go anywhere without seeing the Princetown Slippers and the vintage Gucci logo tee – both IRL and on social media.
It comes as no surprise then that Gucci has ranked number one in Lyst and Business of Fashion's newly-released Lyst Index, a quarterly report reflecting fashion's hottest brands and most sought-after products. The ranking systems are achieved through aggregating page views, engagement, searches, intent rate and conversion.
Not only did Gucci top the Hot Brands list, but its Blooms Supreme Slide also came first on the Top Products chart. Check out both lists below, then head to BoF for the full report.
To shop these floral slides — which retails at $290 USD — head over now to Gucci's web store.
The Lyst Index Q2 2017 – Hot Brands
1. Gucci
2. YEEZY
3. Balenciaga
4. Vetements
5. Givenchy
6. Valentino
7. Y-3
8. Prada
9. Nike
10. Fendi
The Lyst Index Q2 2017 - Top Products
1. Gucci – GG Blooms Supreme Slide Sandals
2. Saint Laurent – Opyum Pumps
3. Gucci – GG Logo Belt
4. Chloé – Nile Small Crossbody Bag
5. Givenchy – Logo Slides
6. COMME des GARÇONS – PLAY Sneakers
7. Gucci – Pussy Bow Silk Crêpe de Chine Dress
8. Gucci – Ace Sneakers
9. Common Projects – Achilles Low
10. Diane von Furstenberg – Serafina Dress