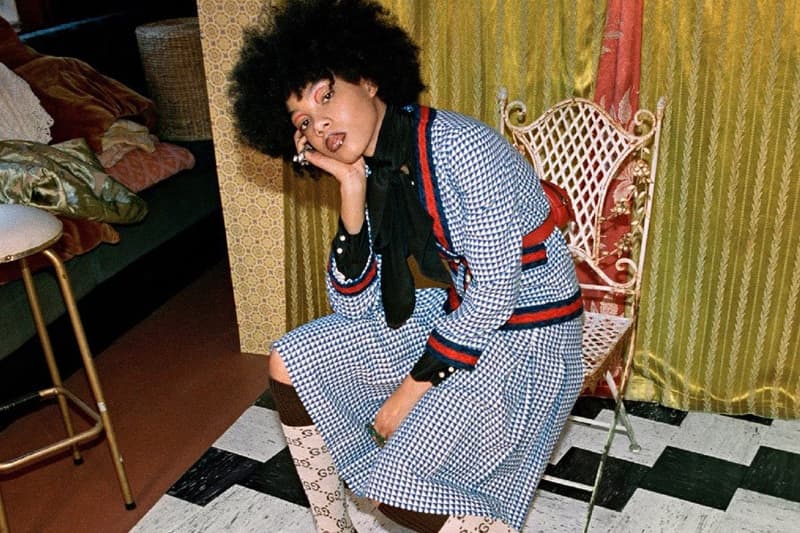 Gucci Strikes Back: The Brand Is Now Suing Forever 21
The stripes saga continues.
Following a lawsuit from Forever 21 seeking protection from a trademark litigation from Gucci, Gucci is now suing Forever 21, HYPEBAE has learned.
In June, the fast-fashion retailer filed a suit with the United States District Court for the Central District of California for permission to continue using stripes that it claims does not bear likeness to Gucci's trademarked green-red-green and blue-red-blue webbing, stating that "consumers are not likely to be confused into believing the Striped Products sold in Forever 21's stores by Forever 21 are manufactured by, sponsored by, authorized by, or otherwise associated or affiliated with Gucci."
Having issued a number of cease-and-desist letters to Forever 21 prior to this case, Gucci officially filed new counterclaims. According to a statement provided to HYPEBAE, "Gucci has today taken steps to finally put an end to U.S. mass retailer Forever 21's blatant exploitation of Gucci's famous and iconic blue-red-blue and green-red-green stripe webbing trademarks."
"In two filings today in the United States District Court, Central District of California, Gucci has asked the Court to dismiss the spurious claims that Forever 21 lodged on June 26, 2017, and has brought counterclaims against Forever 21 for willful trademark infringement, trademark dilution and unfair competition.

Gucci's renowned blue-red-blue and green-red-green stripe webbing trademarks have been iconic codes of the House of Gucci for more than fifty years, following their introduction in 1951 and 1963 respectively, with the first U.S. trademark registration of the webbing dating back to 1979.

Despite Forever 21's attempt to use its lawsuit to intimidate Gucci into ceasing its trademark enforcement efforts, Gucci is as committed as ever to protecting its long established intellectual property rights, which are at the heart of the brand's identity, and to ending once and for all Forever 21's reprehensible exploitation of its distinctive trademarks and those of other brands who have suffered the same type of piracy.

Gucci considers the defense and enforcement of its celebrated trademarks of paramount importance in protecting its customers from those who wish to knowingly profit from deception and confusion."
On top of this lawsuit, Forever 21 is being sued by adidas for infringing upon its striped logo, as well. The retailer has yet to comment on this new development — but stay tuned because its stripes saga seems far from over.
Image Credit

Glen Luchford/Gucci