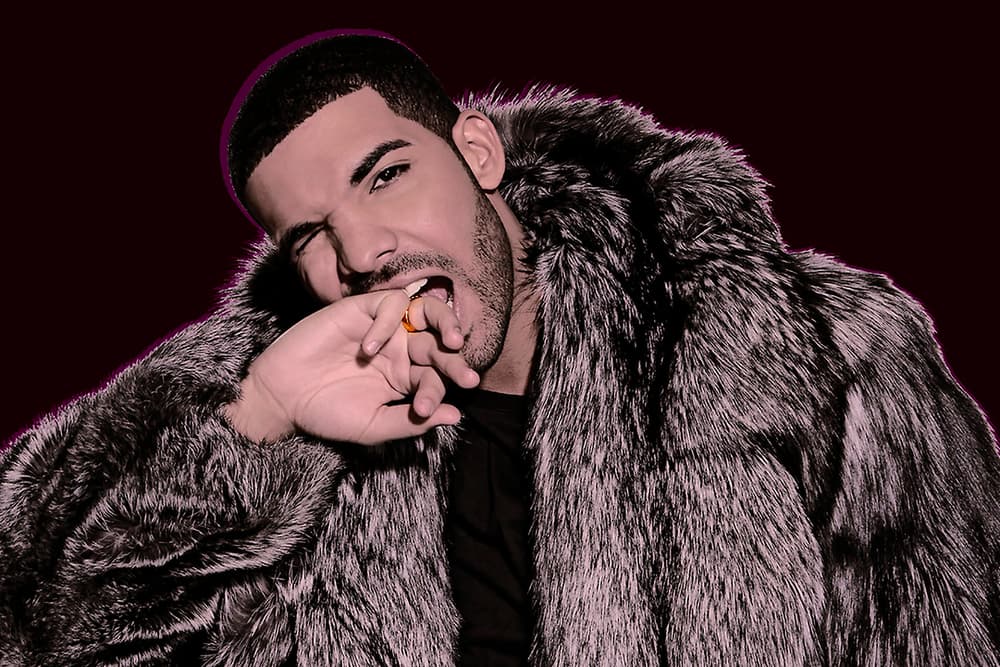 Music
Why Every Black Girl That Went to College Likes Drake
And why we love 'Insecure's Issa Rae for admitting this.
Why Every Black Girl That Went to College Likes Drake
And why we love 'Insecure's Issa Rae for admitting this.
Perhaps dropping out of high school sparked an infatuation with smart girls for Drake at a young age. Perhaps he realized we don't get enough recognition in music. Perhaps he just likes a challenge.
It didn't occur to me how far his span reached until I was binge watching the first season of Issa Rae's show Insecure, which just recently started its second season. In her debut episode, "Insecure as F**k," Issa rekindles with an old flame from high school, who assumes every black girl that went to college likes Drake. Although shocked by his comment, she ultimately relents. "He just really gets us," she says.
Drake gives us a different layer of credibility through music. We may not be in the club every night, but we're working hard to get our shit together — and he recognizes that. He hypes us up when we're up late studying for exams or stressed about the increasing pile of student loans. Yes, pretty much every black girl that went to college likes Drake, but the power of his appreciation for hard working women encompasses us all.
The HBCU Girl
She's woke, balanced and well-versed in Audre Lorde and Faulkner. Although she's mastered the art of code switching, she's just as comfortable playing dominos with the old heads on the block.
"Sound so smart like you graduated college
Like you went to Yale but you probably went to Howard knowing you"
—"Make Me Proud," Take Care
The Self-Made College Girl
She's the master of turning nothing into something. Top Ramen can easily become a five-star meal if she's involved — #extragarlicbutter #Benihanaissues.
"And you don't do it for the men, men never notice
You just do it for yourself, you're the fucking coldest
Intelligent too, ooh you're my sweetheart
I've always liked my women book and street smart
Long as they got a little class like half days
And the confidence to overlook my past ways"
—"Fancy," Thank Me Later
The College Girl With a Part-Time Job
She probably has a few side hustles, too: braiding hair, doing nails, applying fake lashes. If she doesn't know how to do something, she'll teach herself. This girl is a hustler.
"All the girls they got attention
But I just always feel like they're in need of something you got
It's obvious you're pretty
Heard that you're a student working weekends in the city
Trying to take you out girl, hope you're not too busy"
—"Shut It Down," Thank Me Later
The Girl Working Hard in the Classroom and the Sheets
Her brain is in the top tenth percentile. She prides herself on a good work ethic and an unforgettable performance.
"I know you workin' day and night to get a college degree
Bet nobody that you've been with even know you a freak, right?
You know you only do that with me, right?"
—"For Free," Major Key
The College Girl Studying for Finals
She's probably somewhere developing a business plan or starting a creative website. She doesn't go out often, but might make an appearance at Kappa Khristmas.
"Where all the women that still remember who they slept with?
Where's all the girls too busy studying to make the guest list?
But when you do go out, you still working what you was blessed with
Do it girl, I'll be the king to your Queen Latifah"
—"Good Girls Go Bad," The R.E.D Album
The College Girl in a Situationship
There's a thin line between love and hate for this girl. She knows she doesn't need him, but she just can't shake him. Her favorite movie is probably Baby Boy.
"How dare you tell me it's tougher for you
Like I don't hear about the niggas you fucking with, too
And whoever I be with, they got nothing on you
That's just something to do when there's nothing to do"
—"Hate Sleeping Alone," Take Care
The Good Girl Who's Had Enough
It's been a few years now and she's realizing that she can do better. She's tired of waiting for her high school sweetheart to get it together.
"Don't you go getting married, don't you go get engaged
I know you're getting older, don't have no time to waste
I shouldn't be much longer, but you shouldn't have to wait
Can't lose you, can't help it. I'm so sorry, I'm so selfish"
—"Good Ones Go (Interlude)," Take Care
The College Girl Taking Time off to Celebrate
She just bought some Hennessy and a bottle of champagne with her student refund check.
"Clap clap bravo
Lobster and shrimp
And a glass of moscato
For the girl who's a student
And her friend whose a model"
—"Do It Now," Heartbreak Drake 2
The Whole Package
You will only meet her once and your mother will kill you if you let her get away. Never go Eric Benet.
"I need a girl who gon' love me
I need a girl who gon' trust me, someone to fuck me
Someone to make me feel lucky
Someone that's so proud to be with me
She walk right up to her ex, look him dead in the face
And say, 'You ain't got the juice like that'"
—"Company," If You're Reading This It's Too Late
Image Credit

Nbc, Warner Music Group
Share this article