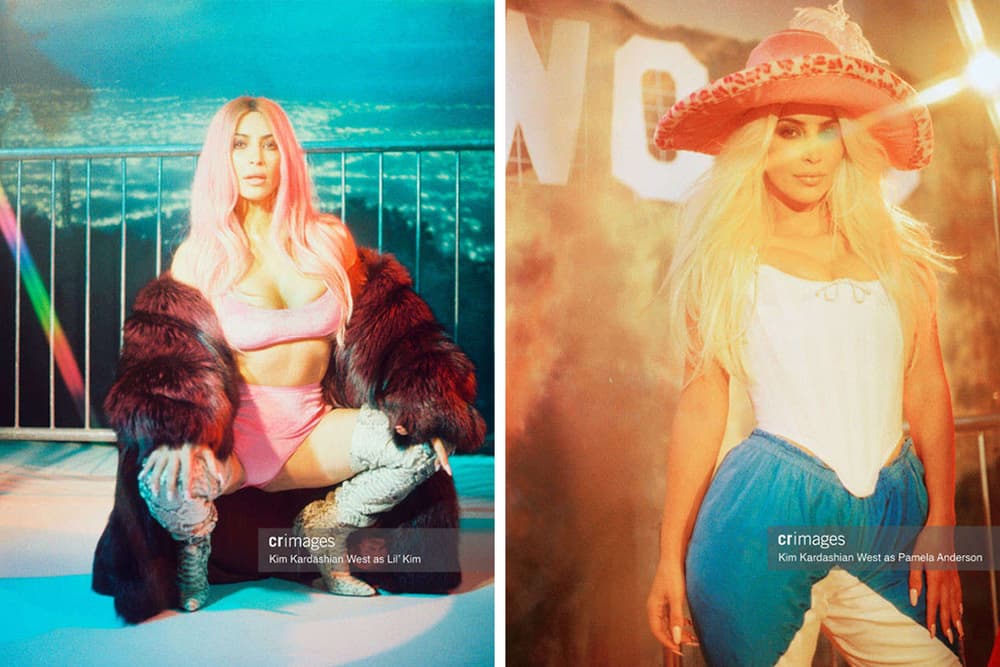 Kim Kardashian Goes Hardcore Lil' Kim in 'CR Fashion Book'
'90s nostalgia.
Kim Kardashian has undoubtedly become one of the biggest Kims of this decade, but in the latest issue of CR Fashion Book, she's paying tribute to one that came and reigned before her.
The '90s dubbed Lil' Kim the Queen Bee of rap as the first lady of Junior M.A.F.I.A. under The Notorious B.I.G. — she ruled both music and fashion alike. A fashion icon in her own right, the rapper is responsible for influencing style for years to come with her hardcore looks, including one outfit she wore to Tommy Hilfiger's "Rock Style" exhibition in 1999. That all-pink and snake-print ensemble gets reinterpreted on KKW — cotton candy hair included — who squats for Petra Collins Lil' Kim-style.
In another photo from the spread, Kim also takes on Pamela Anderson and her memorable 1999 MTV Video Music Awards appearance, another nod to CR Fashion Book Editor-in-Chief Carine Roitfeld's favorite year in fashion.
"To me 1999 was the last moment when fashion felt naïve and innocent and free. 1999 is about a spirit of independence, and there are very few independent thinkers left today. I think right now a lot of people are looking back to this period of time. Not only to find references or get ideas, but to see who they were—how good they were—and hopefully see who they can be again."
Go back in time with Kim above, then see who made the cover of Issue 11.
Photographer

Petra Collins/Cr Fashion Book
Share this article