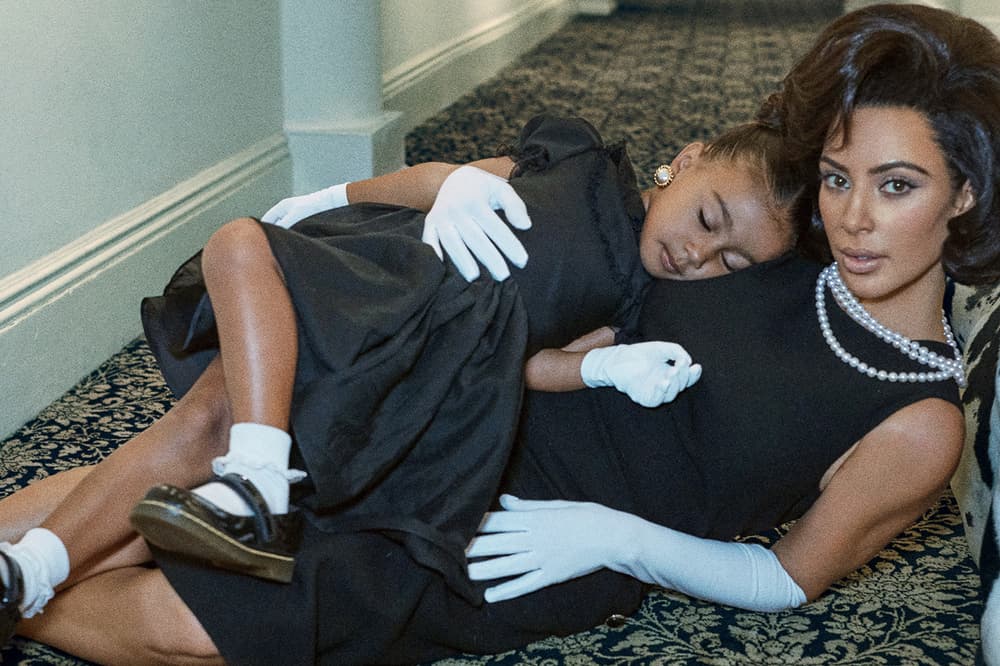 1 of 10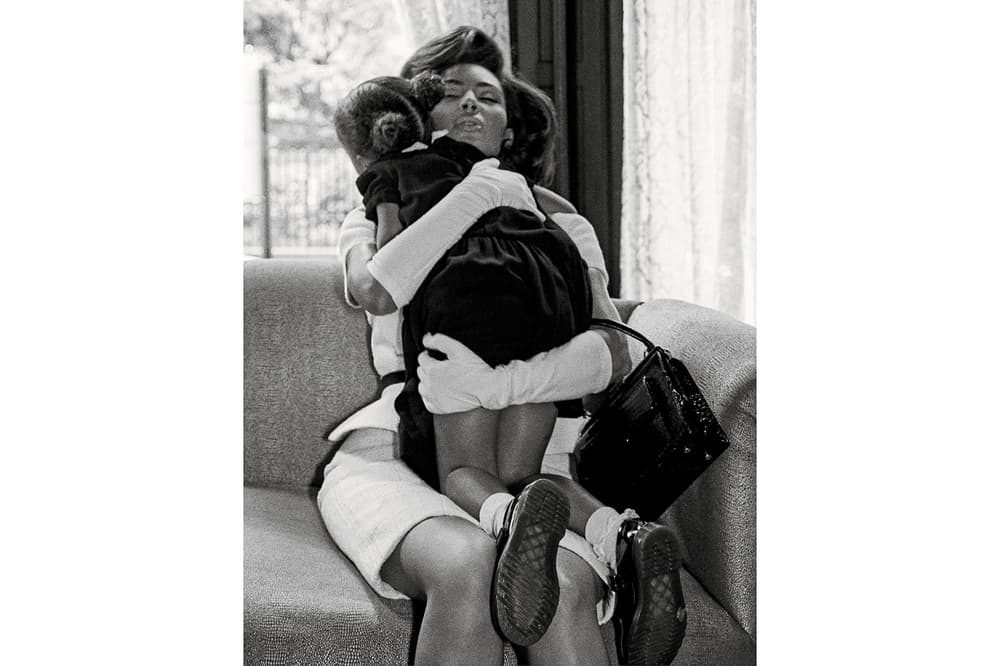 2 of 10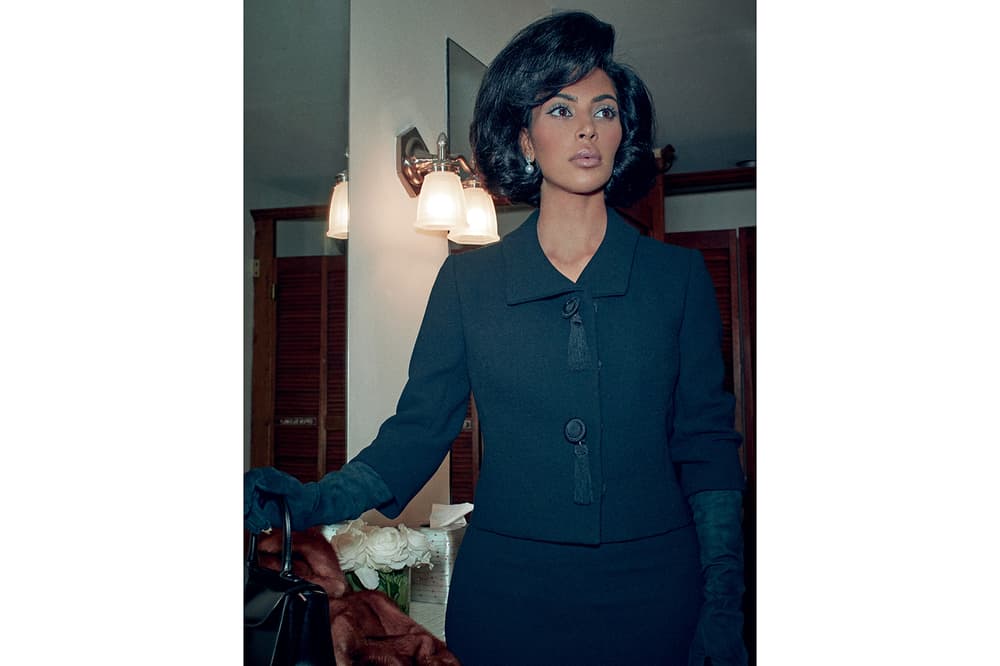 3 of 10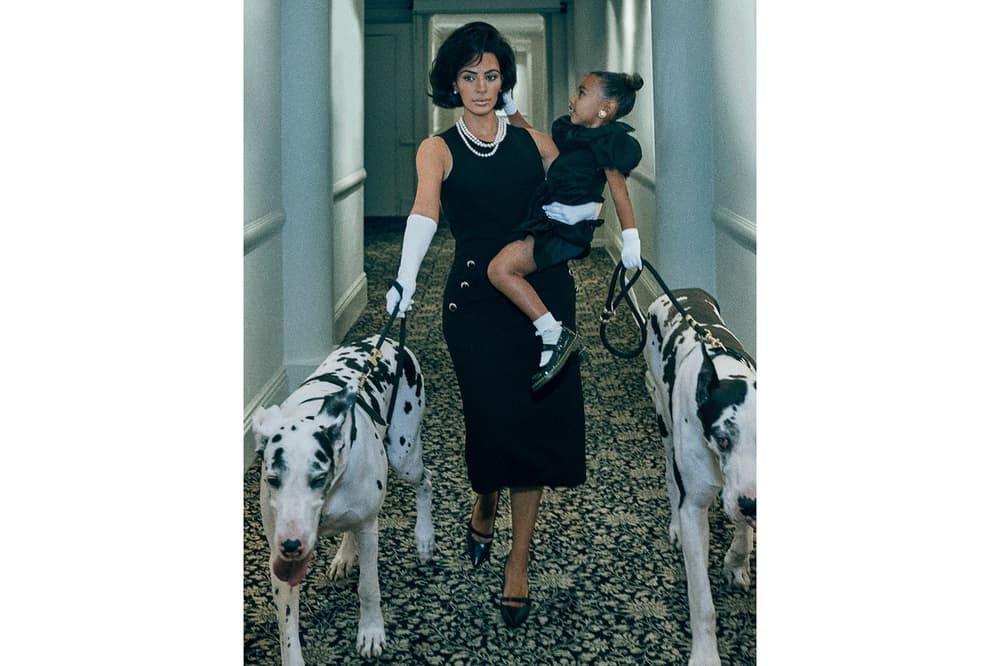 4 of 10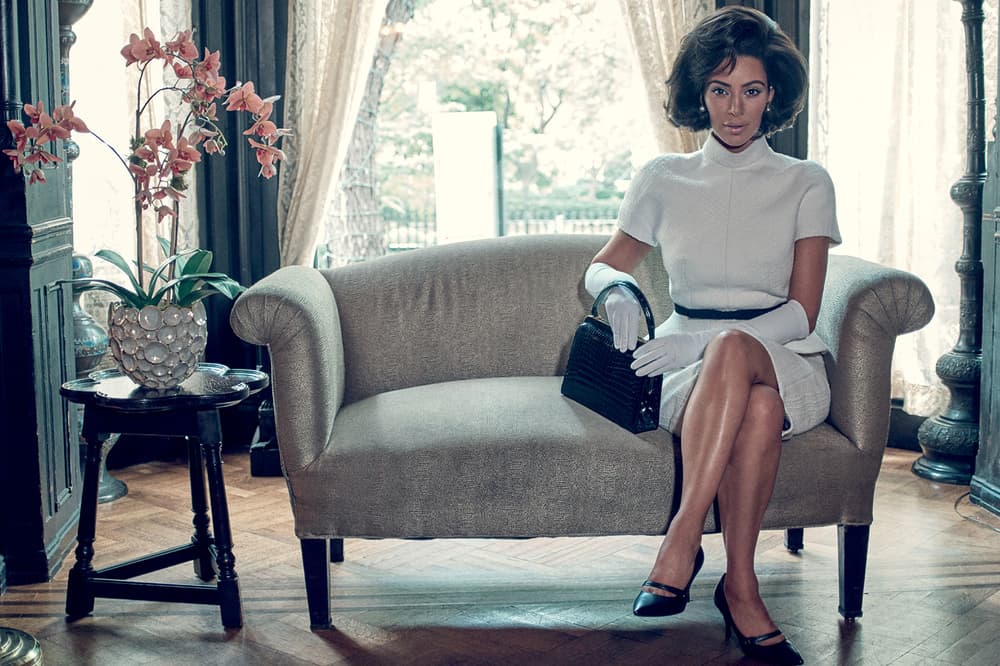 5 of 10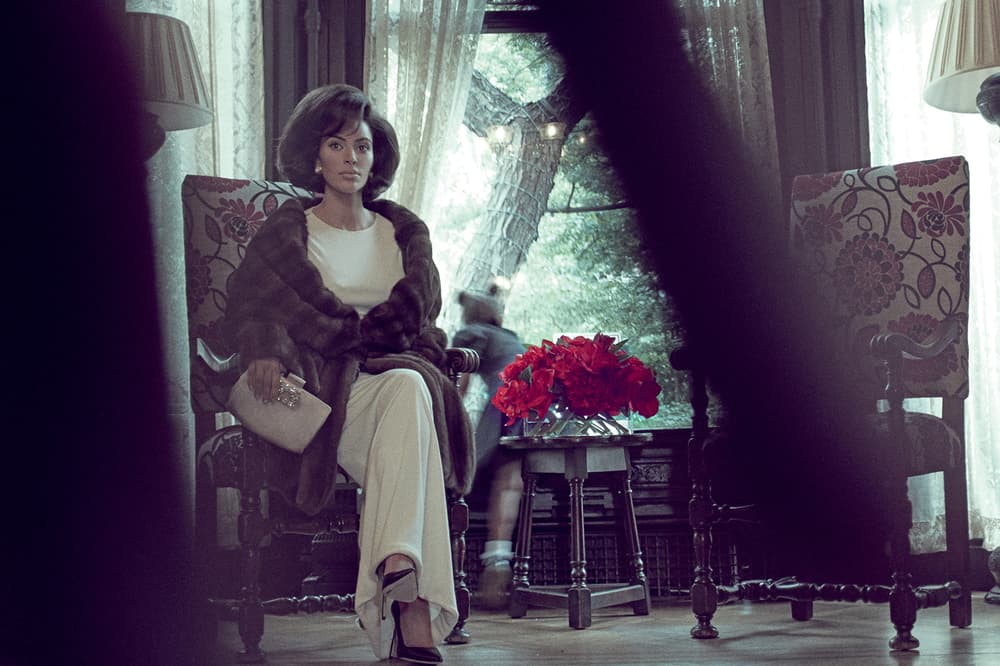 6 of 10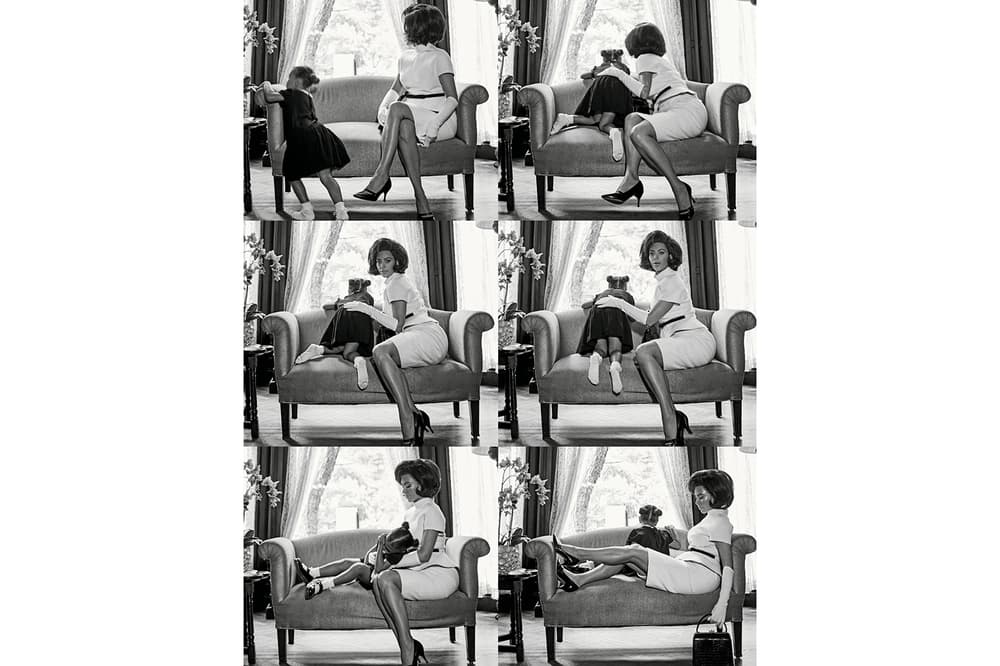 7 of 10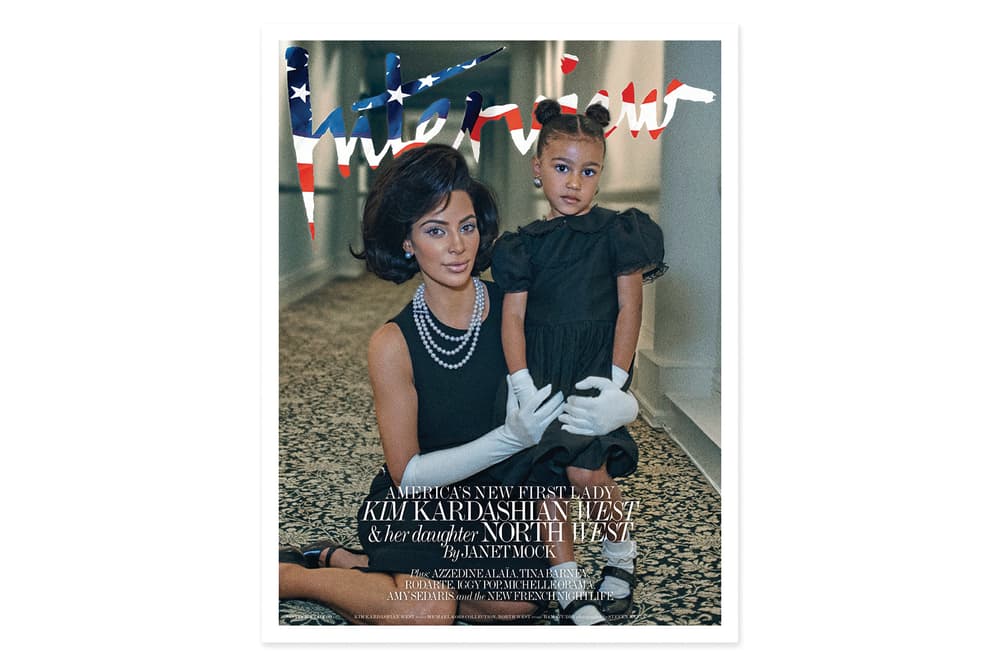 8 of 10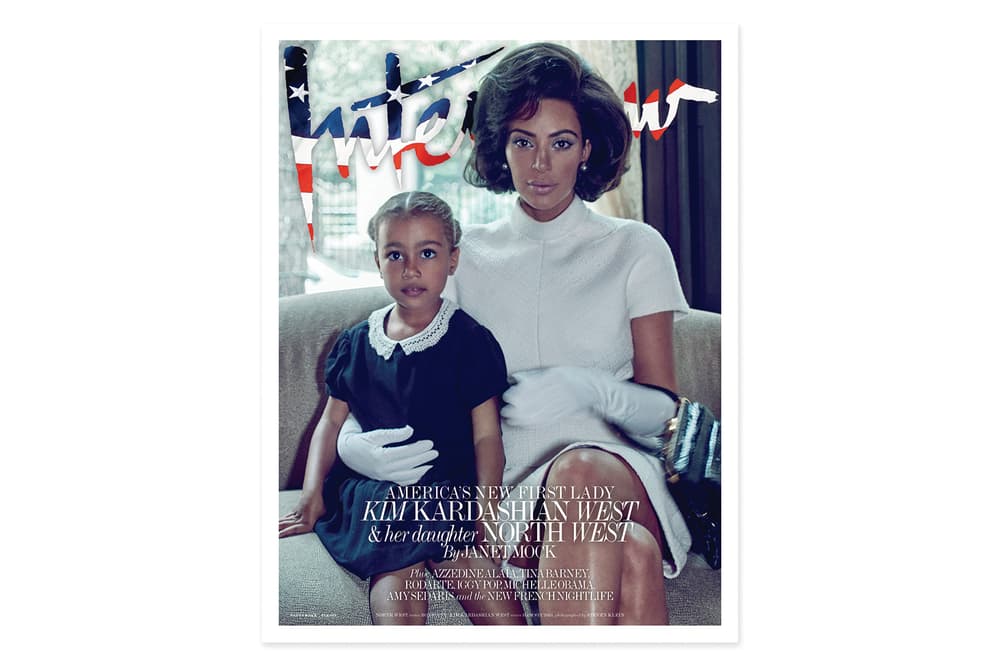 9 of 10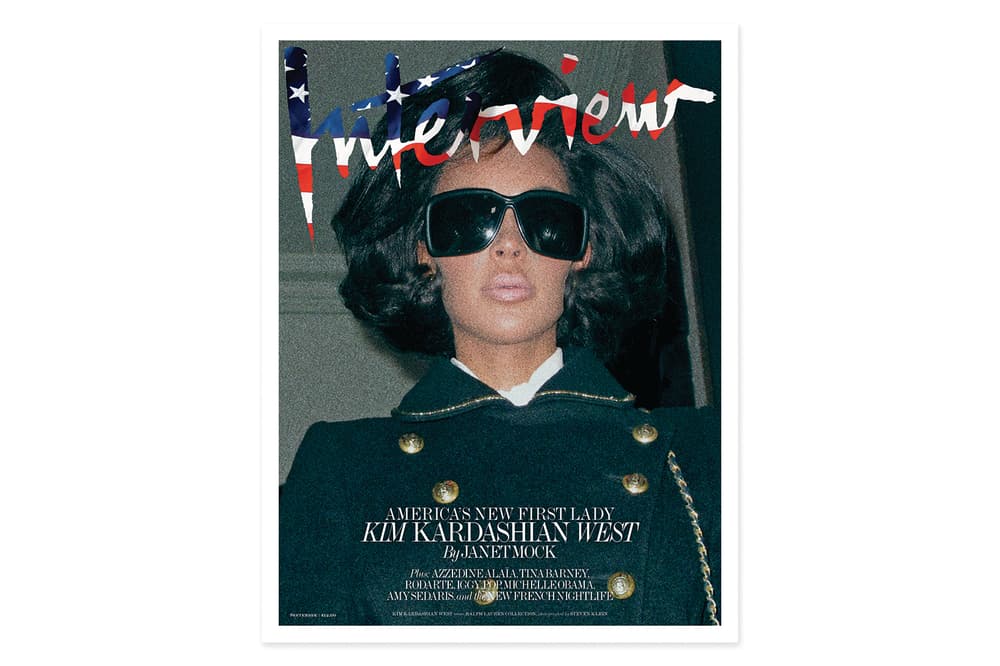 10 of 10
Fashion
Kim Kardashian Is "America's First Lady" in 'Interview's Controversial September Issue
She's the modern day Jackie O.
Kim Kardashian Is "America's First Lady" in 'Interview's Controversial September Issue
She's the modern day Jackie O.
Interview calls Kim Kardashian West the American Dream. She and daughter North West now share the 2017 September cover in a nod to "another mother who captivated the American audience" – Jacqueline Kennedy Onassis.
In an intimate interview to accompany an editorial by Steven Klein, she talks about raising her children with Kanye West and her multimillion dollar business – which she says isn't recognized enough: "Okay, give a girl a little respect." But with anything Kardashian, controversy is close by and the Internet was quick to criticize her new cover, with one Twitter user commenting "Jackie O turning over in her damn grave right now."
North was also interviewed by Millie Bobby Brown about brother Saint West and princesses. Catch an except below and drop by Interview to read the whole interview, or pick up your copy at newsstands now.
JANET MOCK: What was the early vision that you and your mom had for your career? What were you looking for?

KARDASHIAN WEST: At the time, there was nothing specific. We were getting calls to do this and that. Our thinking was that maybe there's power in saying yes to things. I look back on certain business ventures and say, "Well, I wouldn't do that today." I did everything from endorse a cupcake mix to travel to Vegas to open up the Sugar Factory. We had so many great experiences along the way, and so many times we thought, "Well, this has got to end soon. We're only going to do one season."

MOCK: But there has to have been something that you really wanted.

KARDASHIAN WEST: Stupid little things. I would look in a magazine — there was this page in Us Weekly that I remember vividly. It's just a spread, and it has one person and all the fashion moments that they love. I remember looking at it, being like, "It would be my dream to be this person." I was so excited when I got it. I still don't take anything for granted. I am genuinely still so excited about my career. I feel like now is when someone would turn off and think, "Okay, I've done this for ten years. I've done pretty well for myself. I can chill for a bit." But instead I'm like, "No, let me turn it up."

MOCK: Someone who mentors me has said that one of the greatest gifts you can ever have as a public person, and a businessperson, is the gift of being underestimated. That sound bite continues to follow you and your family—the sense of, "They have no talent. They're just famous for being famous."

KARDASHIAN WEST: I used to say, "I love being underestimated." But now when I hear, "They're so not talented," — ten years into it — I'm kind of like, "Okay, give a girl a little respect." If I'm so not talented,  how is my career my reality? And I poke fun at it, like when I was on the cover of Forbes I posted the hashtag #NotBadForAGirlWithNoTalent. I don't mind being underestimated because it does fuel me. But after a while, I do feel like, "C'mon, you can recognize a little bit."

MOCK: Well, no one makes something like $14 million in mere hours, like you did during the launch of KKW Beauty. That doesn't just happen. That takes a lot of thought and planning and work.

KARDASHIAN WEST: You can say a lot of things about me, but you cannot say I don't work hard. I don't sing. I don't dance. I don't act. But I am not lazy.
Photographer

Steven Klein