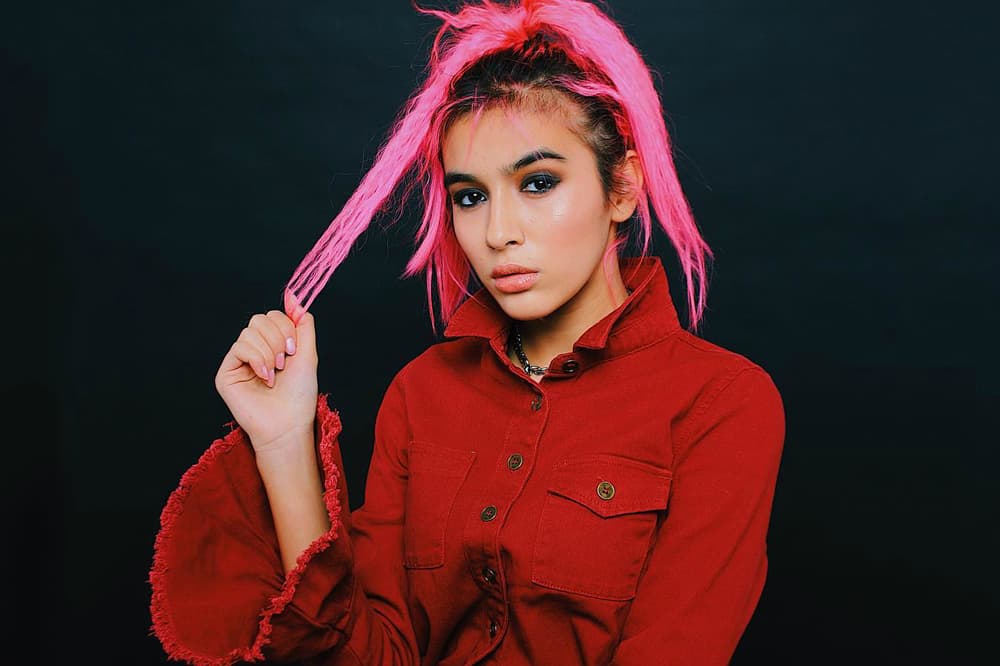 Beauty
Our Five Favorite Instagram Accounts This Week: The #HairGoals Edition
Learn from these girls on mastering rainbow dream hair.
Our Five Favorite Instagram Accounts This Week: The #HairGoals Edition
Learn from these girls on mastering rainbow dream hair.
If there's one thing that 23 seasons of America's Next Top Model have taught us, it's that one should always say yes to a hair makeover. As hair-raising as it may seem — pun intended — getting a new haircut or color allows you to reinvent your personal style in ways you can't possibly imagine.
As we step into fall, we now turn to Instagram once again to look for some much-needed #hairinspo. From cotton candy pink to striking highlights, these accounts offer so many stylish ideas to try in the coming season. Read on to see how these girls pull off rainbow hair in their own individual way.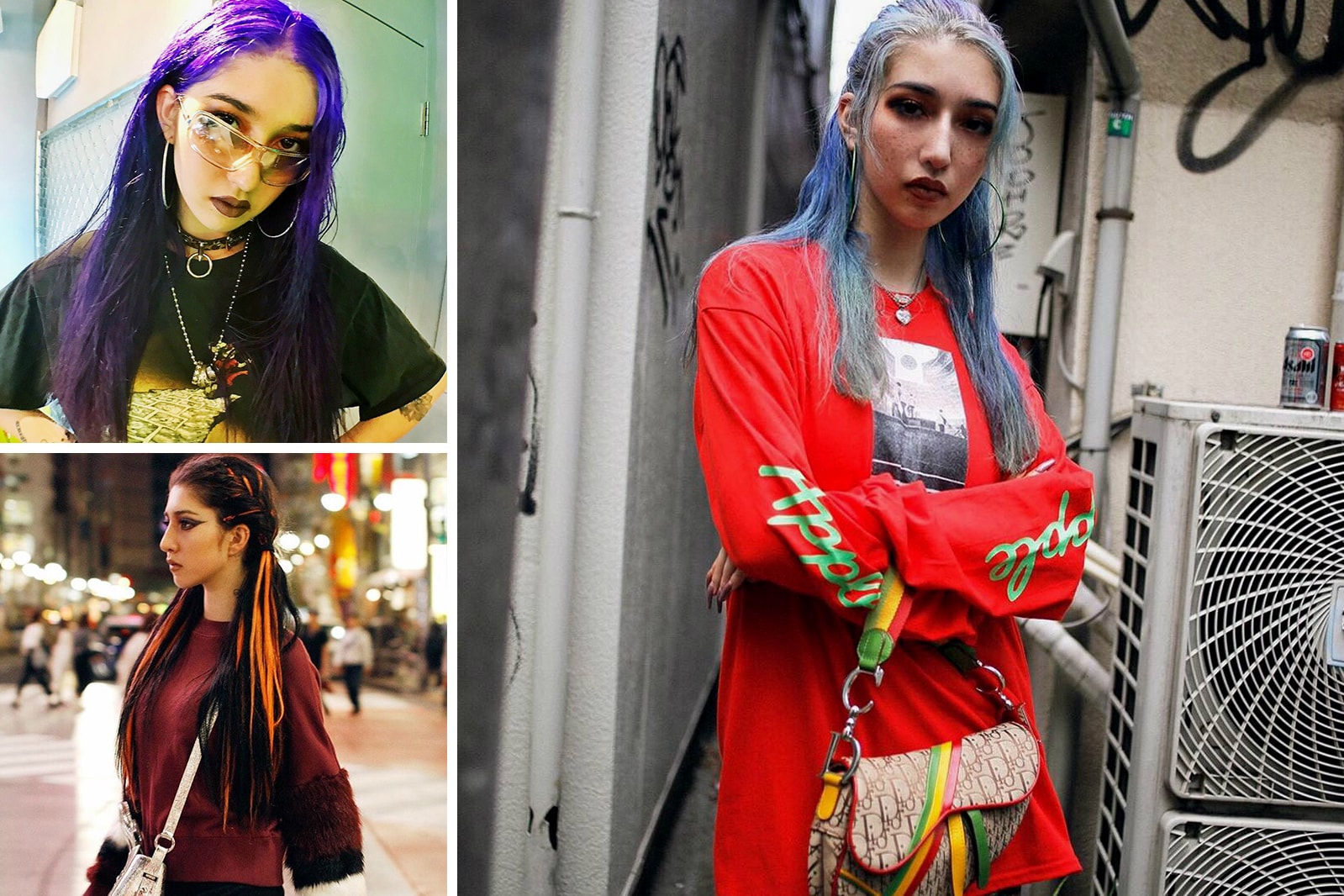 Bio: "LIVING THUXURIOUSLY™ freelance stylist/editor"
Favorite Caption: "Rave ready"
HYPEBAE Pick: Growing up between Tokyo and New York City, model and stylist Nina Utashiro isn't one to shy away from dramatic makeup looks and maximalist outfits. Her bold sense of style is also translated to her locks, which changes every now and then from devilish purple to jet black with neon orange highlights. For those who want to try out colored hair without compromising your inner goth, follow Nina's account and see how she does it.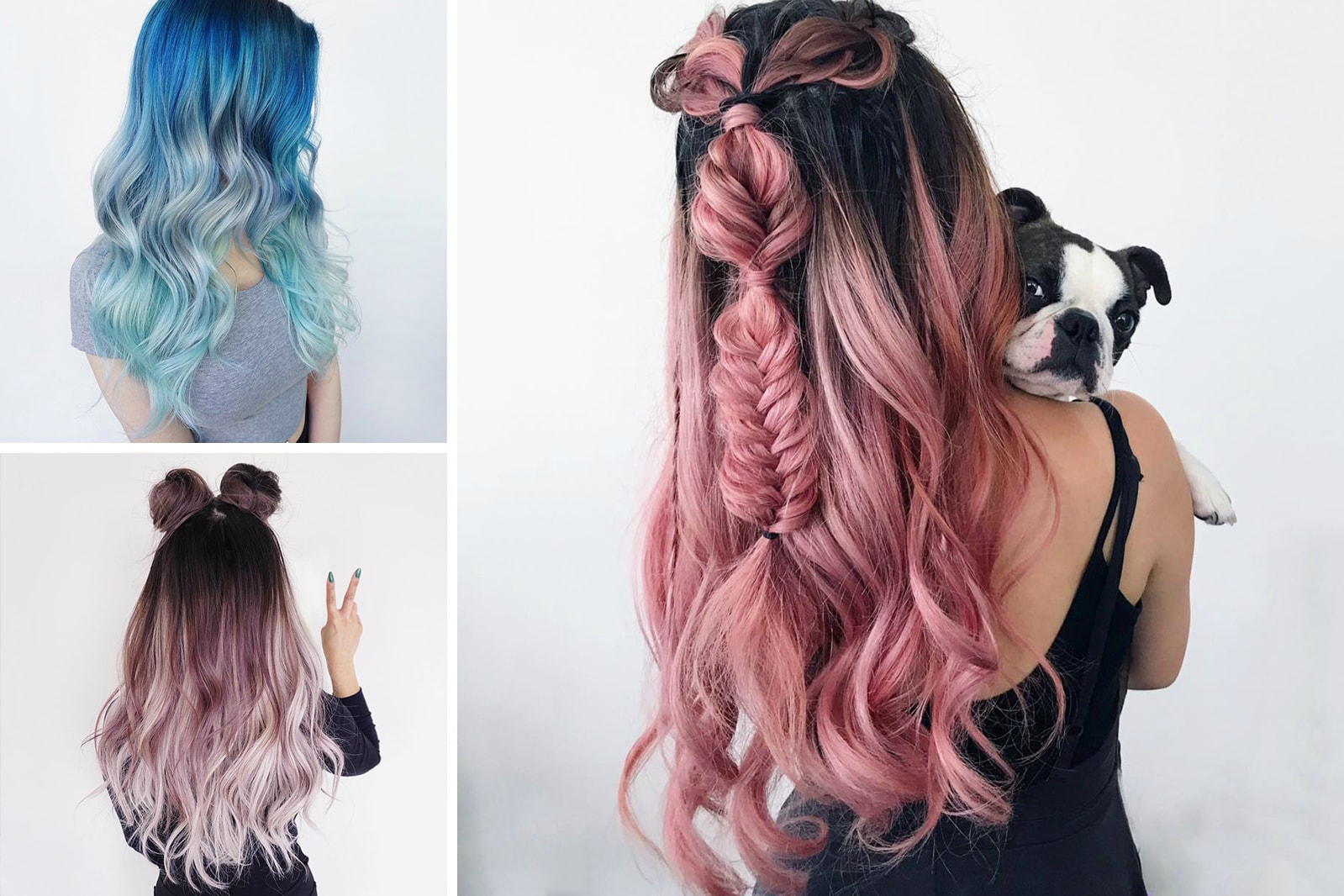 Bio: "FUCK BAD HAIR Vancouver"
Favorite Caption: "I got love for my city."
HYPEBAE Pick: Hailing from Vancity, Eva Lam is the owner and creative director of hair salon Fuck Bad Hair. Tongue-in-cheek name aside, her brand promises to create unique hairstyles that represent "the most authentic version of yourself." From pink to blue, her Instagram profile is filled with the dreamiest ombré hues — and really cool braids, too.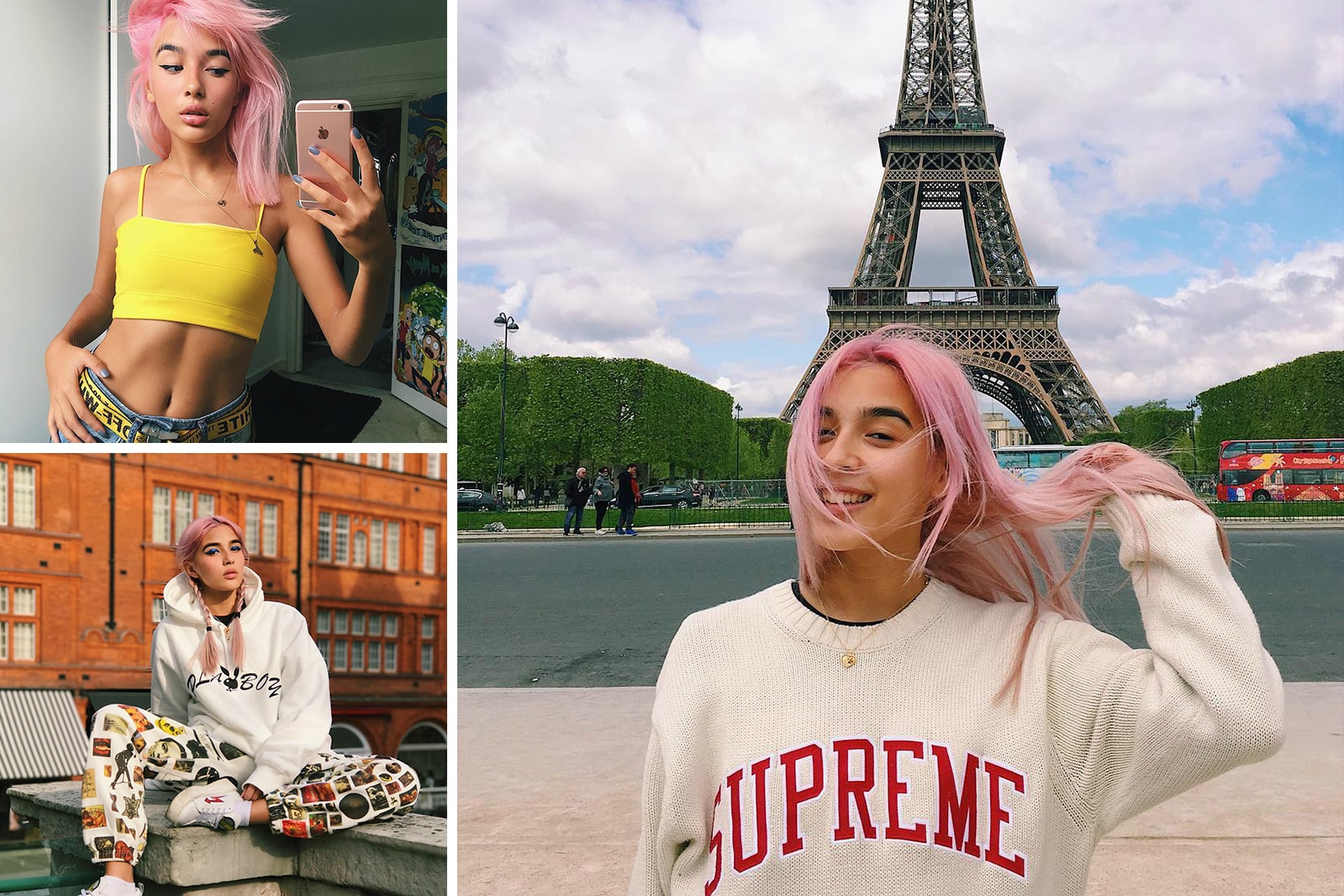 Bio: "SABREENA DIAMOND aka fuhzz little filipino model havin fun don't take me serious"
Favorite Caption: "On Wednesdays we wear pink"
HYPEBAE Pick: You may remember Sabreena from the recent campaigns of Missguided and Bleach London. With her fun-loving personality, the pink haired model has quickly become one of London's hottest models of the moment, landing major deals one after another. Her streetwear-heavy wardrobe full of Supreme and Off-White™ pieces is another good reason for you to hit follow.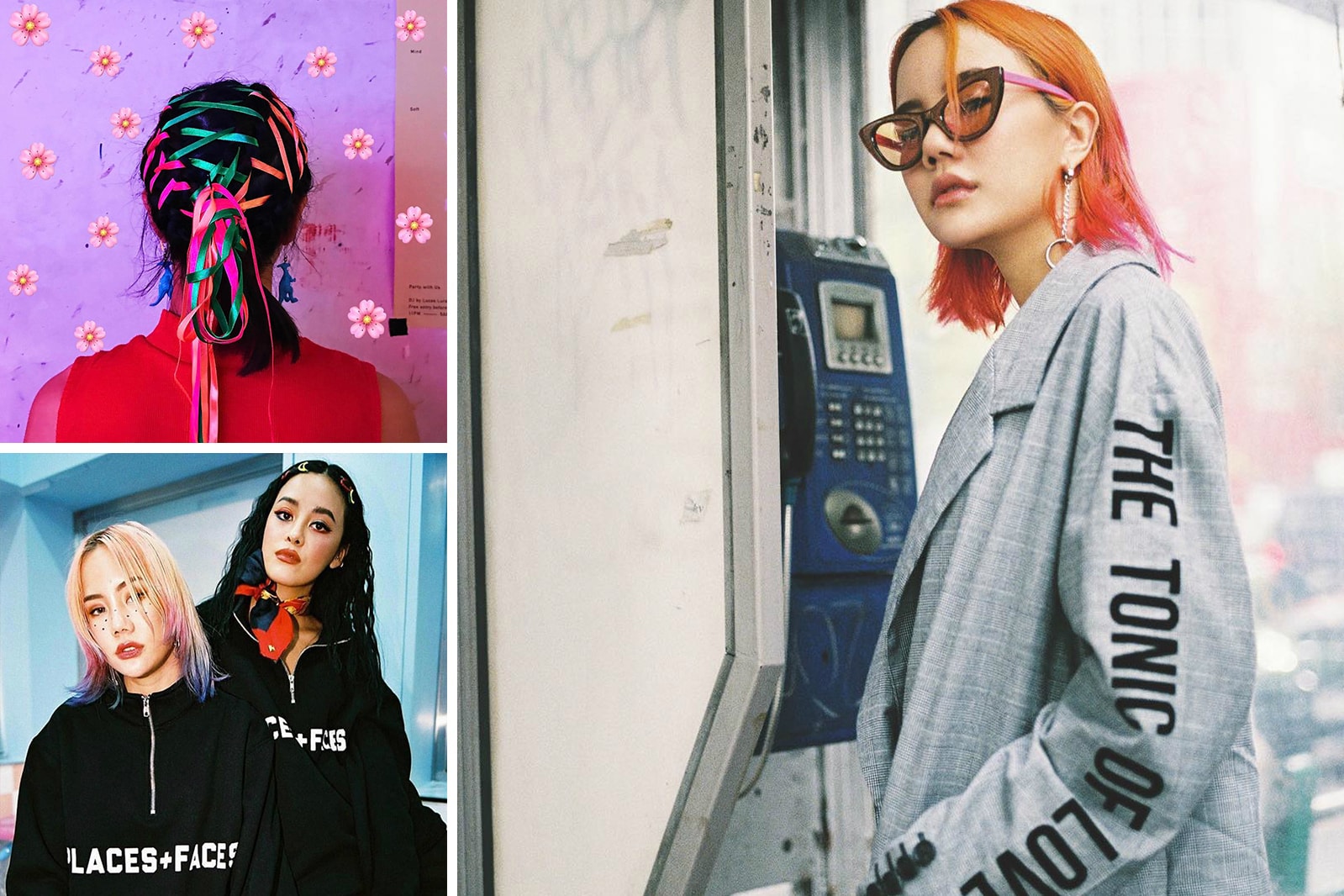 Bio: "no-tep #notepxtravels"
Favorite Caption: "I wear socks with my heels"
HYPEBAE Pick: Perpetually cool inside and out, Thailand-based DJ and musician Notep is never not experimenting with new hair colors. Her shoulder-length lob has transformed from fiery red to platinum blonde with unicorn-like pink and purple tips in the past, and will likely see another change when the colder months come around — pastel green, perhaps?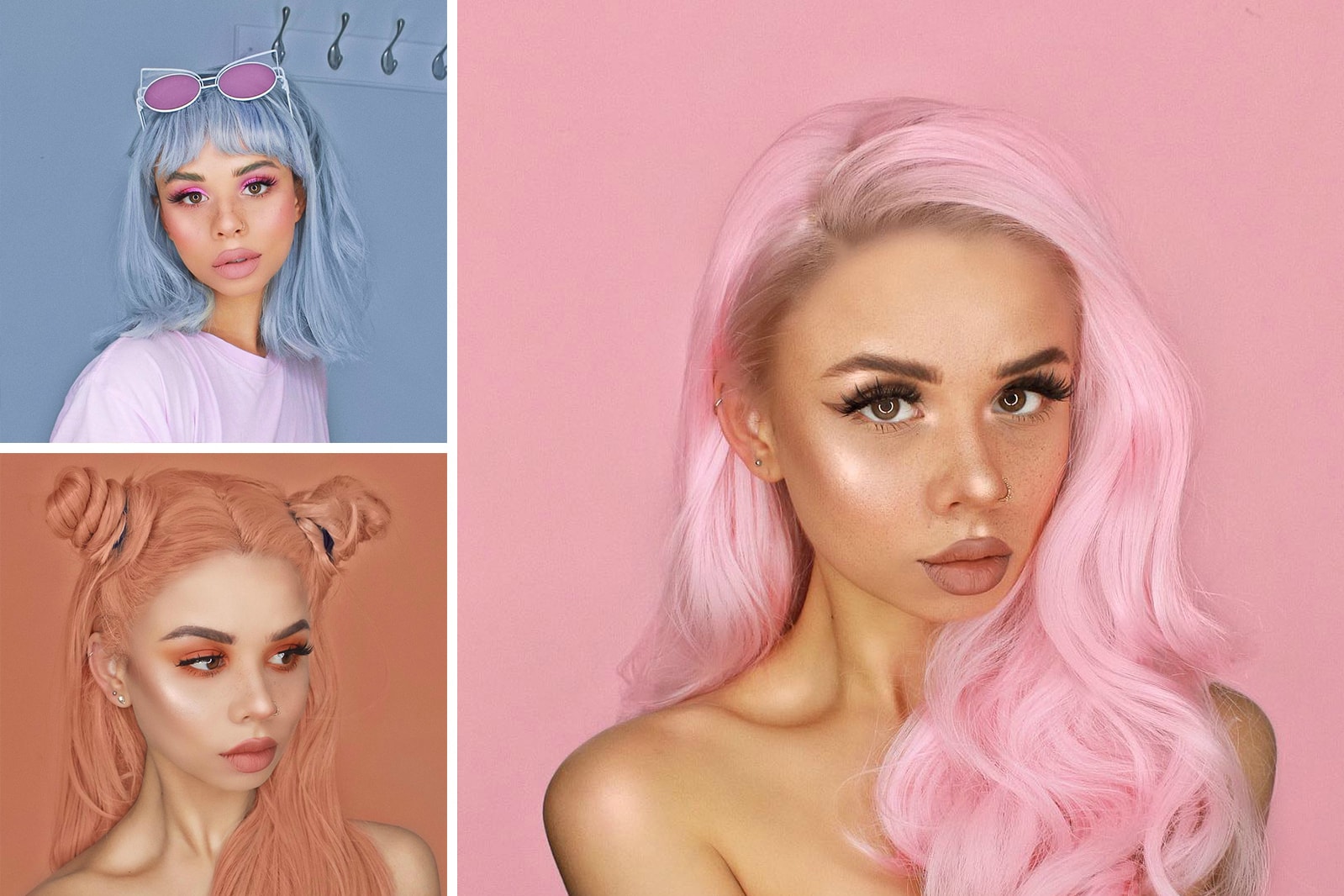 Bio: "draco malfoy in a matte lip"
Favorite Caption: "Did I go ginger bc I'm a weeee tiny bit obsessed with Game of Thrones??"
HYPEBAE Pick: Boasting over 372 thousand followers on Instagram, Eleanor Barnes is the real-life unicorn that every beauty addict should follow. In case you're wondering how she achieves different Pantone shades on her hair, well, they're actually wigs. Take notes from Eleanor if you'd like to try out new hairdos without commitment and damages caused by bleaching.
Image Credit

@ninautashiro, @evalam_, @fuhzz, @notep, @snitchery